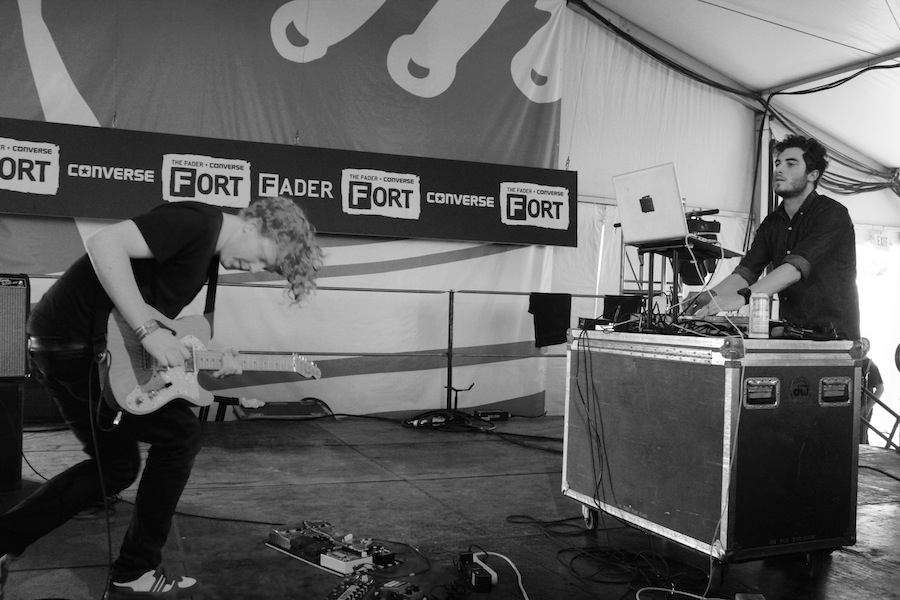 As much as we love Nicolas Jaar, we didn't expect much from his Darkside project at South by Southwest. Not because the duo (rounded out by guitarist Dave Harrington) has only released a promising EP so far; because live sets featuring loose riffs and laptop improv are often dire affairs indeed. Their performances completely exceeded our expectations, however, as they led a captivated FADER Fort crowd down a winding road of experimental dance music.
Hear what we mean in the two clips below, an "In My Room" collaboration between MTV Hive and Yours Truly…
Check out a complete stream and track-by-track commentary of Nicolas Jaar's universally acclaimed 'Space Is Only Noise' album here.