In the seven-plus years since Christine Aprile's last proper record with Silent Diane, the synth-laced project has slowly evolved into something else entirely: Virgin Pool, a spare and spellbinding return to her classically trained roots as a singer/guitarist. Due out this Friday through Holodeck and streaming in full below, Endless Evenings sets the stage for the road ahead, no matter how rocky or revealing that may be.
To put this path in perspective, Aprile also made us a mixtape of songs that shined a light on what Virgin Pool would soon become—artists who aren't afraid of drawing us closer to the fire, from Moses Sumney to John Fahey….
SIBYLLE BAIER – I LOST SOMETHING IN THE HILLS
I have a real soft spot for unknown, quiet bedroom music. Sibylle Baier recorded this back in the early '70s, but it was only released once her son discovered the reel-to-reel tape and digitized the songs in the early 2000s. It's just such an intimate track, and whenever I listen to it, I feel transported to the warm, quiet space where it was first captured.
LINDA PERHACS – PARALLELOGRAMS
The lovely title track of Linda Perhacs' 1970 album Parallelograms once again illustrates my affinity for women who create beautiful music that receives notoriety 30 years after its release. Her arrangements and harmonies are both beautiful and playful, adding a wistful tone to that Laurel Canyon magic of the late '60s and early '70s.
SYD BARRETT – GOLDEN HAIR
I've always loved this song; it's another one of those evocative tracks that transports you to a quiet moment. Syd Barrett was an exceptionally private person, and after leaving Pink Floyd and recording a few messy solo albums, he completely left the music world and retired to the countryside to dedicate his life to painting.
JOHN FAHEY – RED PONY
John Fahey was an incredibly talented outsider, whose interest in American folk and blues informed both his style and weirdness. Never one for the mainstream, he created sound collages and tracked down Delta blues guitarists for his label Takoma Records. This track captures the spookiness of the South, with a perfect blend of bluesy dissonance and sweet foreboding.
ITSUROH SHIMODA – EVERYBODY ANYONE
This track is so tasteful and poetic. It's hard to go wrong with a album named Love Songs and Lamentations, my two favorite songwriting genres.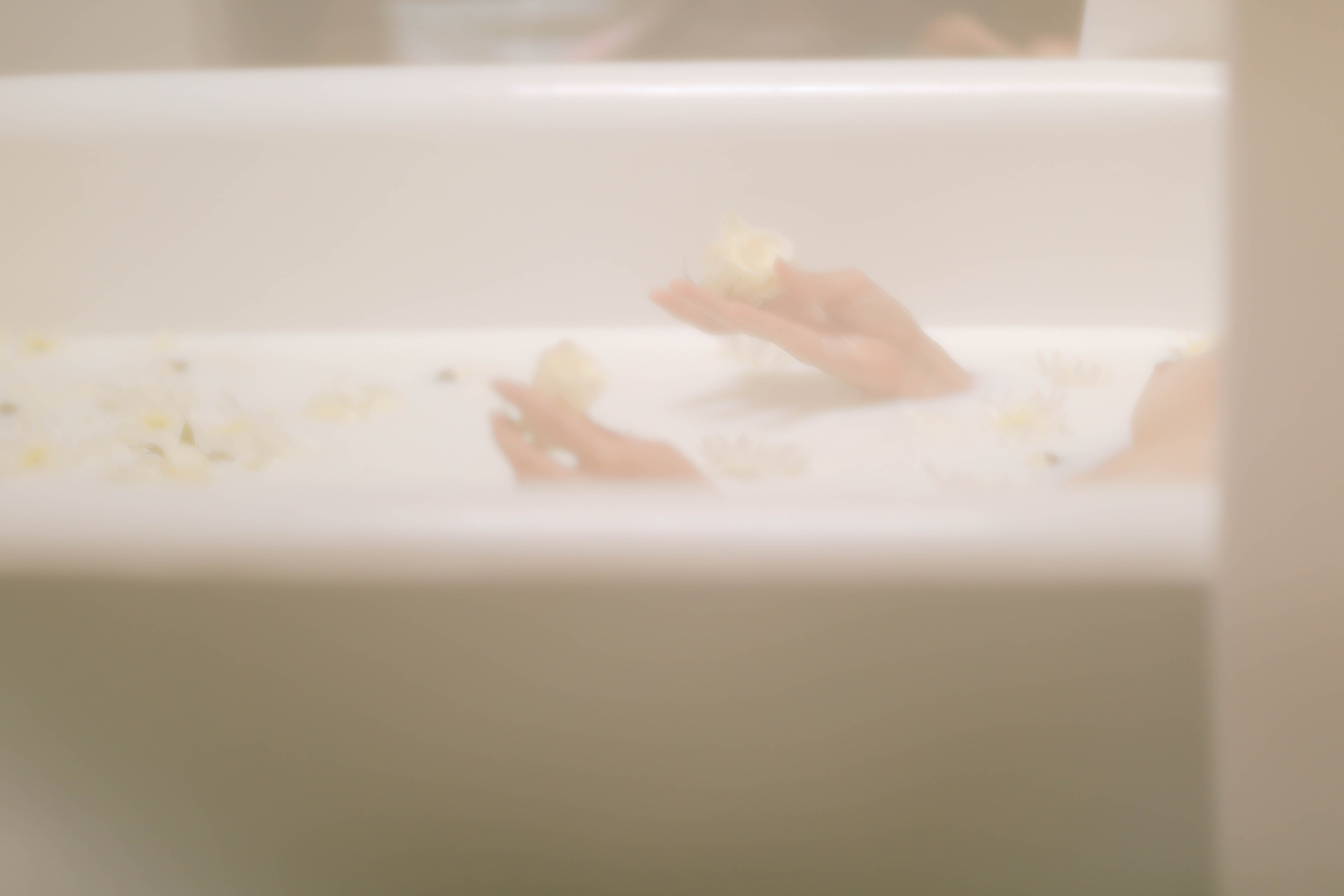 MISTRESS MARY – I DON'T WANNA LOVE YOU NOW
I love old country songs about heartbreak, and Mistress Mary really nails it here. Once again, here is a woman who recorded a single album that no one heard, but was subsequently rediscovered and reissued by Light in the Attic 30+ years later. Her backing band on this album features members of the Byrds.
DUNCAN BROWN – BABE RAINBOW
I love how so many disparate elements come together in this song, and how it manages to stay so driven with only a guitar, piano and occasional shaker. It's like a rock song that never quite drops its beat, yet remains even more compelling because of it.
NANCY SINATRA & LEE HAZLEWOOD – SUNDOWN, SUNDOWN
Orchestral arrangements and the synergy between Lee Hazlewood's unmistakable baritone and Nancy Sinatra's sweet vocals make this one of my favorites. Hazlewood paved the way for all the cosmic cowboys, bridging that gap between pop music and sad, lonesome ballads.
WEYES BLOOD – MOVIES
Natalie Mering is one of my favorite contemporary songwriters. Her songs are so evocative, working their way into your consciousness and taking root when you need them most. "Movies" is such an epically beautiful track with it's aquatic and haunting melody.
MOSES SUMNEY – LONELY WORLD
The world that Moses Sumney creates teeters precariously (as true art should) between enlightenment and despair. It's incredible to hear this kind of tension, which manages the difficult task of being both avant-garde and musical.
FURTHER LISTENING