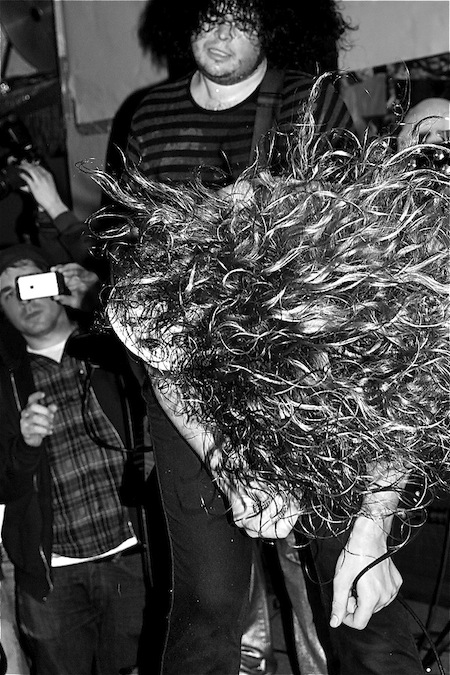 Photo/Intro by Andrew Parks
Interview by J Bennett
Now that we've had some time to reflect on the sudden passing of Jay Reatard (real name: Jimmy Lee Lindsey Jr.), self-titled has decided to let the man speak for himself in a series of quotes from J Bennett's weekend in Memphis with the brutally honest musician; a weekend I assigned simply because Jay felt like the real deal, a kid raised by records–literally–and unwilling to silence his id, for better or for worse.
Matador Records understood this. That's why founder Chris Lombardi had this to say soon after signing him: "Jay was being approached by numerous majors [at South by Southwest in 2008]. One of the guys he talked to said something like, 'Kurt Cobain killed hair metal; you're gonna kill emo.' He could write radio singles until he's blue in the face, but I don't think he needs to stop being Jay. We're not expecting the next album to be some massive departure, but maybe it will be. There's no pressure from us."
That next album turned out to be last year's Watch Me Fall LP, which I described in an eMusic review as follows (sorry, but I'm incapable of being a critic at the moment): "While he insists on separating the two sides in interviews, the beauty of Watch Me Fall is in how Reatard's met himself halfway. Take the first five tracks, for instance. Clear and concise, they're seemingly over before they begin, heaving hooks and harmonies at a feverish clip until 'I'm Watching You' suddenly splits the LP in two. A possible hint at what's next, the organ/acoustic guitar-driven song reveals what happens when Reatard slows down long enough to survey his situation, not just smother it in self-loathing and serrated riffs. Thanks to this track, and a few other unplugged moments, recent Reatard shows have actually featured the guy on a battered acoustic. And you know what? He still sounds pissed."
Rest in peace, Jay. May you live on in songs and stories like these…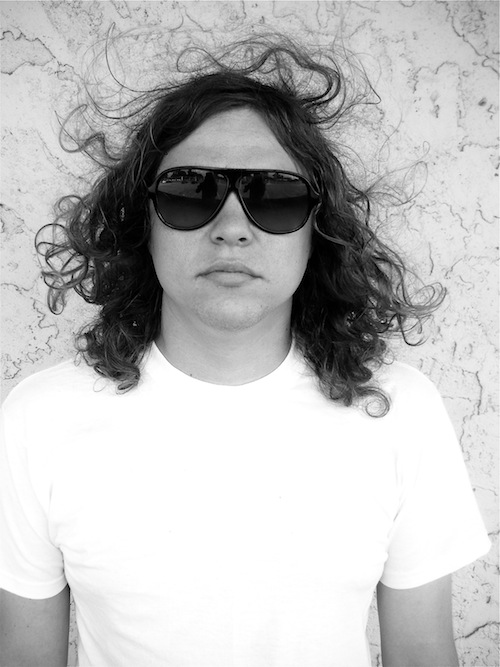 > If you're self-employed, you work when you wanna work, and that's always been my goal. My dad never worked for anybody–he always worked for himself. If I don't wanna wake up till noon, so what? That's kind of the allure of it.
> A lot of people think that I'm contrived, that I'm playing a character. I've read things where people say they thought I paid that kid in Toronto to punch him so there'd be a media blitz or something.
> Almost every song I've written in the last three years seems pretty spiteful and based in revenge. The constant theme is the underdog creep who prevails in the end. It sounds so petty, I guess, but I'm actually not that kind of person in my daily life.
> If you don't like my music, that's fine, but it's like this modern Internet phenomenon that all of a sudden people want to [critique] your personality. Chuck Berry was a horrible human being, but so what? You don't have to get personal. I never listen to a record and go, 'I bet Dee Dee Ramone was a real asshole.' I'm sure he was.
> I can't do anything anymore without somebody knowing something or going on Brooklyn Vegan and posting some shit. [That site] is like the TMZ of the blogosphere. If that's a world, they're probably the lamest planet in that universe. They'll run any piece of garbage they can in order to get people to come to their Web site to see adverts for American Apparel.
> I take full responsibility for everything I've ever done…I think there are definitely exaggerated versions of stories on the Internet, but a wise man once said, 'Don't apologize for anything.' It's just what happens. But I don't control the Internet. I've seen days when I wanted to kill it, but I can't control it.
> I feel like I spent so much time in my youth worrying about trivial bullshit. I wasted so much energy and time on things that didn't matter…Like trying to get back at people.
> Wake up. Repeat. It's like that movie Groundhog Day. Sometimes I feel like Bill Murray.
> I was a 'dollar-menunaire,' man. I was definitely a scumbag, but it worked out.
> I put myself into this exaggerated, sensationalized character where I just took my own personality and multiplied it by ten. Some dude wrote his senior thesis about it and posted it online. It was like sixteen pages, where he breaks down every song. I think he was the only person who got it.
> Around Memphis, half the time people don't even know if I'm here or not. I'll walk into a bar and people will be like, 'You're home?' And I'll have been home for a month. It's cool, though. I can disappear here.
> Up until this point–the past year or so–it seemed like I was going to be successful in keeping no one caring.
> Music isn't a group sport for me.
> Occasionally I'll play a tune for my dad, because he knows nothing about music and has the honesty of a small child. I mean, he likes Dwight Yoakam, you know? Sometimes people who are the most removed from what you're doing can have the best perspective.
> I think Memphis has some great musicians, but it's filled with some of the most unambitious people I've ever seen. They just sit around and complain about why things aren't happening for them. I want to be the opposite of that. I don't wanna be poor anymore. I don't wanna wake up and not have stability. At some point, it flipped in my head that music was the only way to get that, so I started forcing myself to write a song every day. Even if no one cares, I could say I did it, you know? I still get pissed off if I go to sleep at night and I haven't recorded or written a song.
> I've learned not to put the pressure on myself to be that hyper-creative. I've learned to relax and realize that it's not the end of the world if I can't write a song for a week. Everybody says, 'Oh, it must be so much pressure being on a bigger label,' but man, I put more pressure on myself when no one was looking than Matador could ever put on me.
> I'm doing what everybody does when they get old and boring. I'm getting introspective. It's more about me than other people. I think I'm getting to that age where I'm not venting so much about things around me. I'm starting to figure out how I fit in. I feel like I'm part of a bigger picture.
> Blogs have killed the mystery.