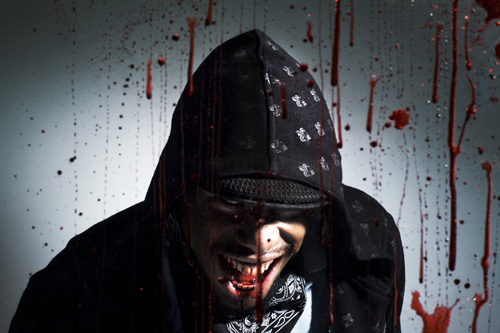 Judging by the stoned genius portrayal of Flying Lotus in a recent XLR8R cover story (think Madlib with a better sense of quality control), we're not sure if it's surprising or expected that he just released a low-rent porno video for the rather excellent "Parisian Goldfish" single. After all, Kevin Smith and various members of the Judd Apatow crew are about to release Zack and Miri Make a Porno, putting a Revenge of the Nerds spin on Playboy humor.
Anyway, the following clip isn't just 'NSFW'; it's, well, you'll see …
This video below contains some explicit cartoon scenes, flashing lights and is FOR OVER 18's ONLY.

Directed by Eric Wareheim (Tim & Eric) in association with Warp Records and Warp Films. Music by Flying Lotus. Co Directed/ Animation by Devin Flynn. Co Directed/ Edited by Eric Fensler. More info at dancefloordale.com