In the spirit of Structures + Codes—the long-awaited return of Argyris Theofilis' Zodiac Free Arts Club project—the Egyptian producer was kind enough to compile an exclusive playlist of his favorite Krautrock records. Listen and learn below, right alongside Theofilis' liner notes and some transcendent selections from his back catalogue….
[youlist pid="PLlxVAExh_bYY1oZ4efKT5ne5MviNq2fzQ" width="620″ height="349″]
LA DÜSSELDORF, "RHEINITA"
The more uptempo side of Krautrock; a band formed by the crazy guy from Neu!, the ever-prolific Klaus Dinger. Brian Eno and David Bowie were all over this!
HARMONIA – "WATUSSI"
One of the trippier numbers from Harmonia, a band formed by members of Neu! (Michael Rother) and Cluster (Hans-Joachim Roedelius, Dieter Moebius).
RYUICHI SAKAMOTO – "THOUSAND KNIVES"
Early signs of genius by a young Sakamoto that sound like something that would have come out of Germany at that time; this could have been on a Moebius & Plank album!
VANGELIS – SPIRAL (RCA VICTOR, 1977)
A brilliant example of just how diverse Vangelis' music is. An epic but not so obvious album from the Greek icon.
KLAUS SCHULZE – MIRAGE (SPV GMBH, 1977)
A timeless pearl by Klaus Schulze, who was very prolific and a bit of a loner in the Kraut scene; he didn't jam with other bands, which was quite common within the genre those days. I think that kept him fresh and on his own vibe. One of my favourites.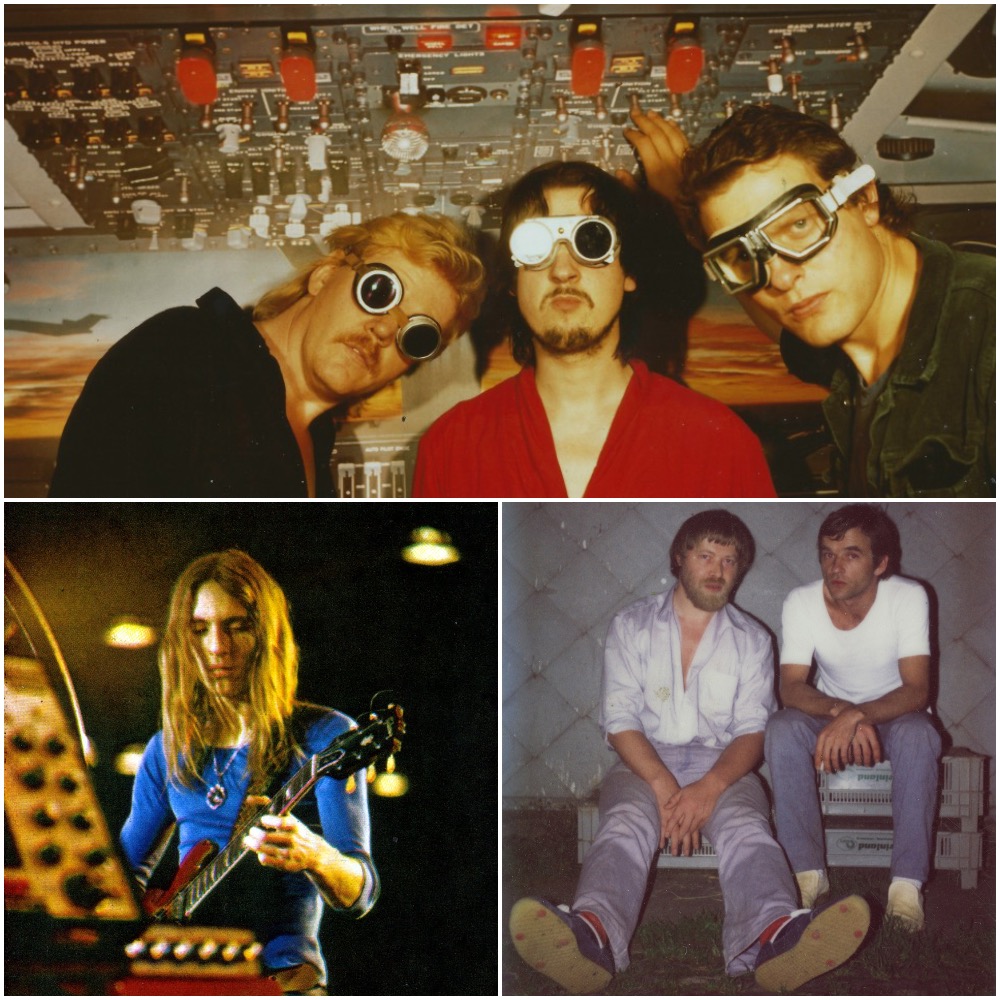 TANGERINE DREAM – "STRATOSFEAR"
Kraut superstars TD, clearly influenced by Asian melodies—a departure from their experimental music and the starting point of a more melodic phase in their career.
ASHRA – NEW AGE OF EARTH (ISADORA, 1976)
The best Krautrock album of all time? Manuel Göttsching is immensely underrated in my opinion, and one of the most influential artists of that time. He had a huge impact on house music, too, because of E2-E4.
POPOL VUH – "KYRIE"
If that whole genre was a hippie movement, then Florian Fricke's Popol Vuh project had a more peaceful, spiritual energy. I dedicated a song to him on my first Zodiac album. He also composed brilliant soundtracks.
CLUSTER – SOWIESOSO (SKY, 1976)
Cluster is very underrated for influencing so many acts that eventually became worldwide sensations. Dieter Moebius and Hans-Joachim Roedelius had a beautiful studio in the German countryside, from where they composed all the beautiful soundscapes you can find on their albums. Maybe the real inspiration behind ambient music?
MOEBIUS & PLANK – RASTAKRAUT PASTA (SKY, 1980)
Conny Plank was the producer/engineer of the entire Kraut genre. He was the man to go to if you were a musician at that time and wanted something edgy and sonically impressing. He started collaborating with some of his clients, and his chemistry with Moebius was as good as it gets.