Words 14KT
Photography JONES CROW
IAMABEENIE is a name that denotes a series of jazz-influenced albums I will be releasing. I made all the music on really late at night after my day-to-day work, as an escape from "what I normally do". Looking at pictures inspired most of the music. It was very stressful hearing about so many deaths, especially due to law enforcement. Along with the everyday struggles of being an artist, wanting to create weighed so heavily on my mind. For My Sanity was trying to find peace every night so I could go to sleep.
Sonically, I wanted to create freely, without being tied down by bars, patterns, scenes, and sequences. I challenged myself to create a jazz album, primarily using Native Instruments' Maschine; 85-percent of the album was created on there. The rest was my amazing friends and myself playing instruments….
"DOWN THE STREET FROM PEACE"
Jazz fusion from the '70s is the era I love and identify with the most. This is the result of growing up listening to and studying the Mizell Brothers' illustrious work with Donald Byrd, Bobbi Humphrey, and Johnny Hammond. I was thinking about when one searches for peace of mind, it sometimes isn't that far away. Often, we may be just one decision away.
"MAINSTREAM"
This is an ode to one of my favorite hip-hop groups.
This is my favorite song off one of my favorite albums.
Ya'll know what it is.
"THE POWER OF SAME" (FEAT. MUHSINAH)
This was inspired by a bible study plan I was reading called "The Power of Same". It spoke about the power of being consistent in our lives. I thought about how consistently god's love and my family's love have gotten me through my journey of life. Once I made a "skeleton" of the song, I reached out to the brother James Poyser, who I was extremely blessed to work with. My brother Stro Elliot was living right down the street from me at the time. One night he walked over to my house, I played the record for him, and he picked up my electric guitar and played the first thing that came to mind, which was perfect. I played the record for my brother Tall Black Guy, who suggested I reach out to Muhsinah to add vocals. I thought that was a great idea. I sent the record to her and two days later she sent me exactly what you hear. Amazing. That was definitely the spirit of god working.
Huge shout-out to my Playlist family. Love ya'll.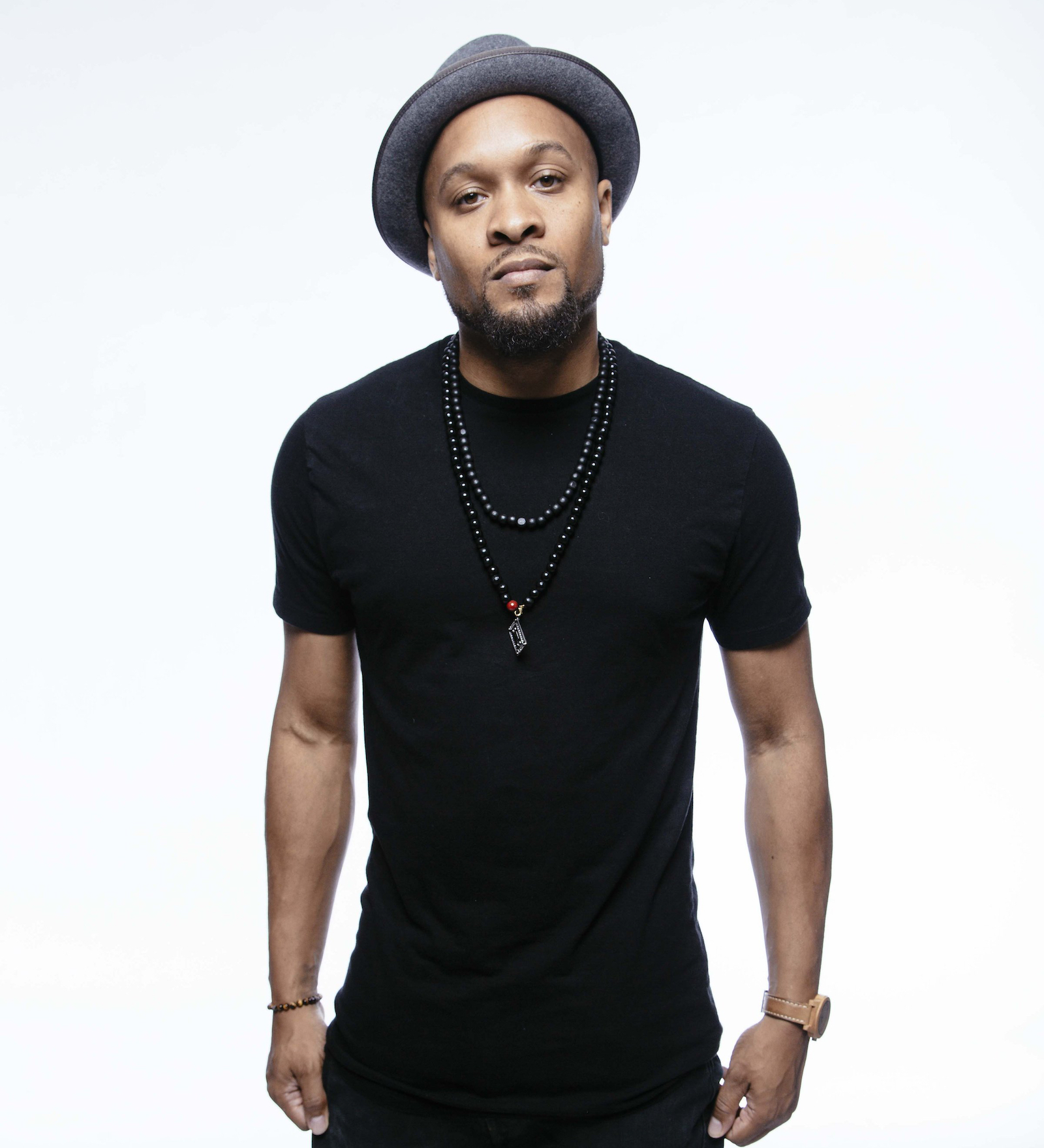 Lyrics:
In a world of Internet likes
We all look for love
The kinda love we gotta stand by
And stick around
Let's hang out here
Lemme lay out with ya
Soak up the sun
Vibe out with you
The peace I found
When I'm with you
Is unlike any other
Every day you show up in the same way
You find a new way to save me
No one else on your wave
Maybe you know
Maybe you don't
But you're so amazing
Every day you show up in the same way
You find a new way to save me
No one else on your wave
Maybe you know
Maybe you don't
But you're so amazing
Another day can't go by
Without you or your shine
Of all the hearts, you've changed mine
And my mind
Day by day
You've proven your love
Consistently
Others try to deny you
Alright with me
Because I know the truth
And it's you
Every day you show up in the same way
You find a new way to save me
No one else on your wave
Maybe you know
Maybe you don't
But you're so amazing
Every day you show up in the same way
You find a new way to save me
No one else on your wave
Maybe you know
Maybe you don't
But you're so amazing
"SUNDAY'S YELLOW"
There is an adult animated romance movie (no it's not a porno) called Chico & Rita that I love. The soundtrack to the movie is amazing! It was composed by Cuban jazz pianist Bebo Valdes. The music inspired me. I also found inspiration from the very first jazz album that I discovered I really liked in my mother's jazz collection when I was around 8 or 9 years old. It was Bobby Timmons' Chun-King. My favorite song is on there is "O Grand Amour". For Mother's Day, I wanted to surprise my mother with an original jazz song as a gift. The title came from yellow being my mother's favorite color and how her smile is like sunrays on a Sunday.
"AN EMPTY VESSEL"
One day, I saw an empty water pitcher left sitting alone
Outside on the ground and it spoke to me
I remember reading
One must become like an empty vessel
An empty vessel creates a greater sound than a full barrel
An empty vessel has full potential to be filled
"FOURTEEN MISSING" (FEAT. JIMETTA ROSE)
This piece is in 7/8. It was conceived while watching the news. On this day, there were numerous reports of young children that went missing throughout the United States, from Washington D.C and beyond. What stood out to me the most was the age of the children. They were all mostly 14 years old. It made me think, what would the thoughts of a parent, desperately looking for their child, sound like?
"MOONWINDER"
This record came from a text conversation I had with my friend Jimetta Rose. I think it may have been a "super moon" that night. It inspired me to create. Jimetta and I were going back and forth trying to come up with song titles to describe the vibe the moon gave that night.
"THE LATE BIRD"
This is dedicated to the night owls that think and work in the night hours. I'm the late bird. The late bird gets the worm before the early bird gets up.
Oddly enough, the 7/8 drum rhythm came to me first. The bass came next. Everything else last. I recorded this record using Maschine, as I've done with most of the records on this album. I played the record for my brother Mark de-Clive Lowe. All he said was "damn you" when he sent me back his parts for the song. That was an honor coming from him.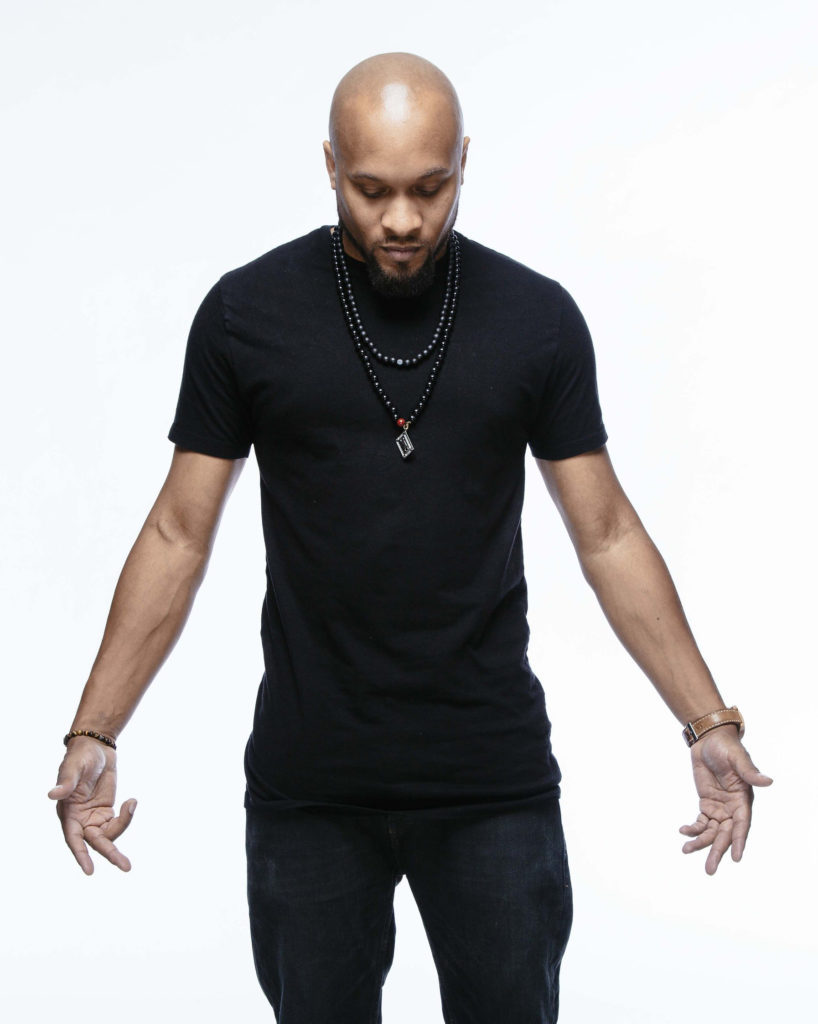 "NOTHING TO LOSE BUT OUR CHAINS"
This piece was birthed from attending a Black Lives Matter rally in Inglewood, California, in July of 2016. I remember we shut down the 405 freeway protesting. We also formed a giant peace sign outside of Randy's Donuts that night. It was in response to many police shootings, but this particular protest was sparked by the fatal police shootings of two black men.
Philando Castile.
Alton Sterling.
Say their names.
The next day I composed this song to capture how I felt: tired. Tired of the constant struggle of having to fight for equality, rights, and respect because of my skin color. Yet I'm still hopeful that things can change.
"PURPLE FLAME"
I kept envisioning a flame when I made this piece, and just called it "Purple Flame". I was surprised when I found out that it had a deeper meaning I was unaware of. This is what I learned… The violet flame (also called the violet fire) is a unique spiritual energy that can help heal you in all areas of your life. It can heal emotional and physical problems, improve your relationships, and help you to grow spiritually. It has the power to change the burdens of negative energy that we have accumulated through the ages into positive energy. We feel lighter, happier, and we don't have to suffer through so many of the 'bad' aspects of life. Ironically, this went along with the concept of For My Sanity. Crazy right?
"FOR MY SANITY"
Is a mantra I would tell myself every night before I would go to sleep when so many thoughts were on my mind. These words always led me to creating with a clear mind, without any obligations, but to just BE. Shouts to my Red Bull Big Tune alumni brother, iRock from Detroit. I would post my ideas on Instagram with #formysanity as the hash tag. He suggested that I make an album with that title. Thanks bro. This mantra is the foundation for the sound that was created on this project.
Thank you to all my friends that contributed their time and ideas to this album. Thank you god for helping me realize and believe that I could do it.
'For My Sanity' is due out this Friday through First Word Records. Check out more of 14KT's tracks and mixtapes on Bandcamp and SoundCloud.