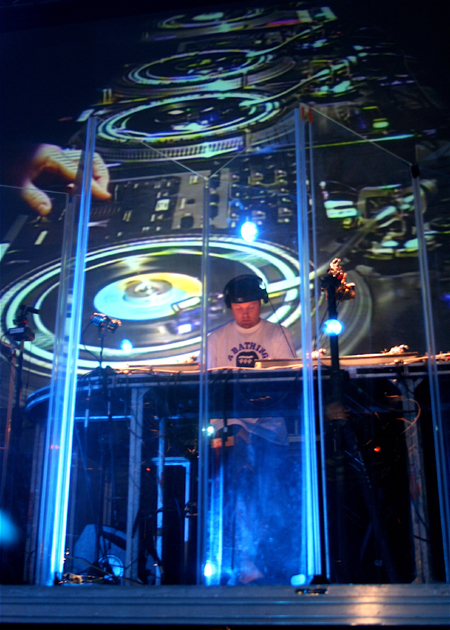 Photos by Andrew Parks
Aside from being a spectacular display of 7-inch fetishism and diamond-sharp mixing skills, last night's special DJ Shadow/Cut Chemist set offered a defiant answer to one simple question: Now that we're officially in the age of iPod DJs and Serato setups, is the scratch and spin art of turntablism dead? If it is, these two underground hip-hop icons didn't get the memo. By stubbornly sticking to first-run pressings of funk, rap and rock 45s (as well as bits of Bollywood scores, electro singles and massive drum breaks), the duo did more than just drop snippets of "Tom Sawyer," "Apache," "Stairway to Heaven," "Passin' Me By," and the Gilligan's Island theme in one set. They made self-titled feel like we were in college again, sharing a spliff while learning how to beat-match Black Star, Jurassic 5, the Hieroglyphics and Dilated Peoples.
Good stuff, guys. The glass-swaddled stage–a wind deterrent, according to Shadow–has got to go next time, though. No one wants to watch a show from the perspective of a post office booth, you know?