Last summer's open archiving of Afrika Bambaataa's massive record collection has taken on new life as part of an art show and a special tour headlined by Cut Chemist and DJ Shadow. The former will feature a "wall display of sure-shots" alongside other key acquisitions from Cornell's massive Hip Hop Collection, including :
Original Afrika Bambaataa manuscripts and notebooks, including the original lyric for "Planet Rock"
A selection of original breakbeat records from Afrika Bambaataa's collection, showcasing the building blocks of DJ culture
A grid of original cells from the animated sequences of Charlie Ahearn's film Wild Style
A large collection of original hip hop flyer art by Buddy Esquire from the late 1970s and early 1980s
Vintage prints and exhibit prints of Joe Conzo's iconic photographs of the early days of hip hop
Handpainted hip hop clothing by Buddy Esquire dating from the 1970s to 1990s
Named after the traveling exhibition Born in the Bronx – A Visual Record of the Early Days of Hip Hop, the Boo-Hooray at Gavin Brown's Enterprise  exhibition will run from June 26th through July 26th in the West SoHo area of downtown New York. Fans and fellow DJs looking to pick up their own piece of hip-hop history will also be able to purchase duplicate copies from his collection "on a first-come-first-serve basis… stickered as coming from Bambaataa's stash." Here's a quick look at the exhibit: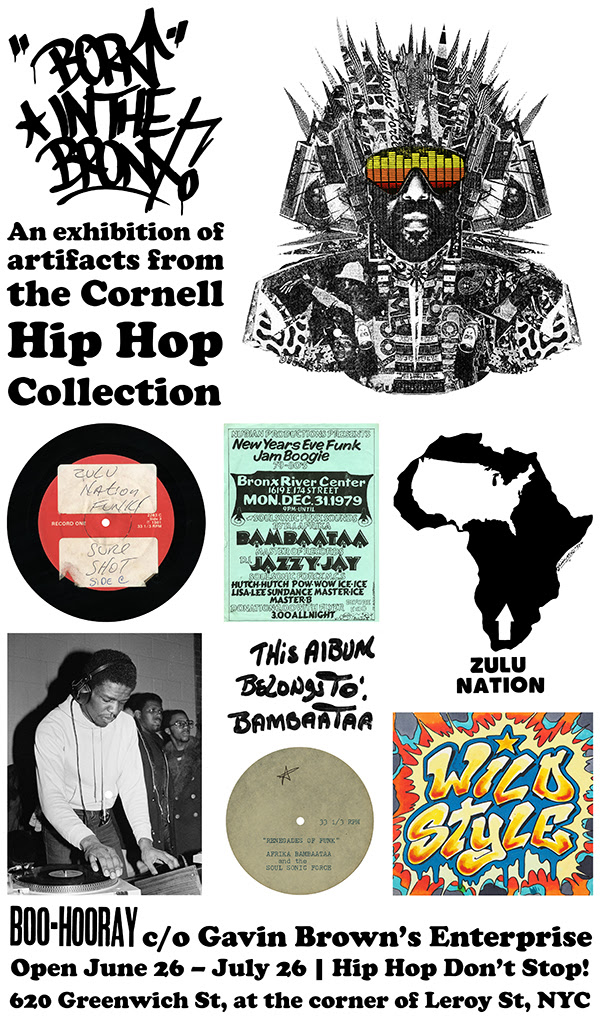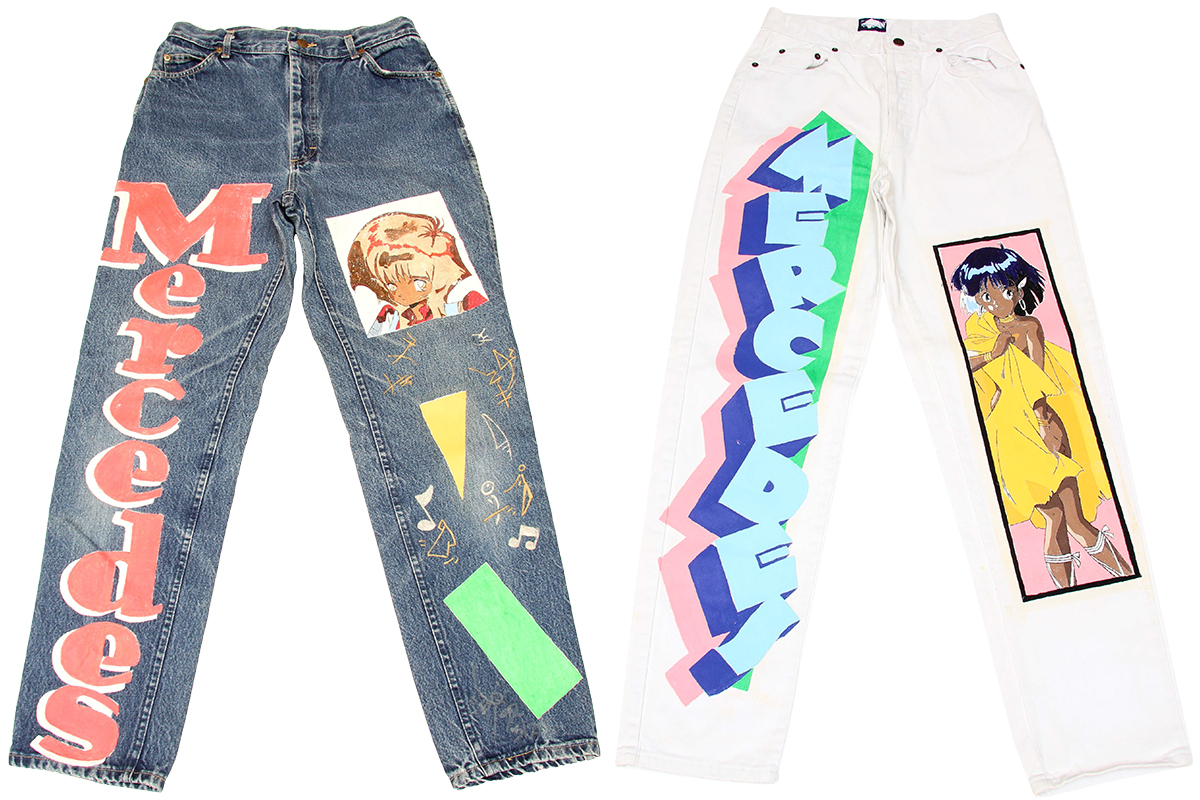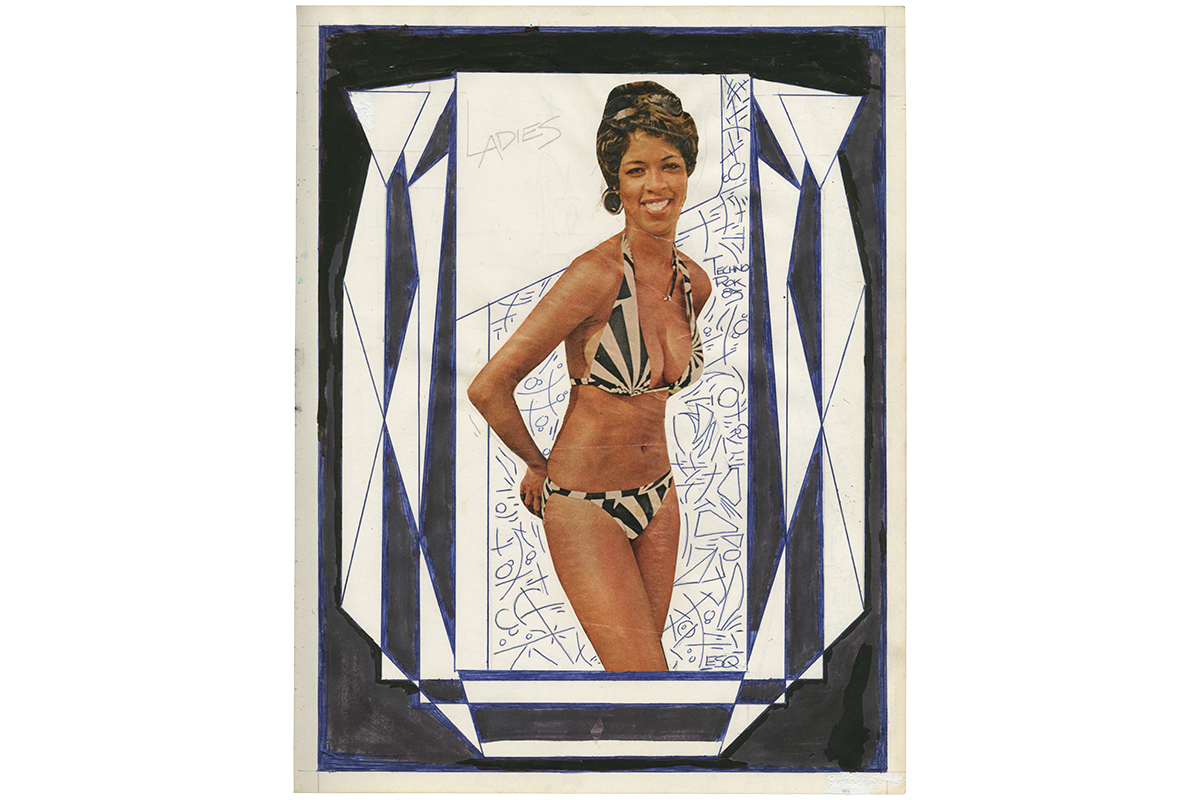 As for what Cut Chemist and DJ Shadow will be doing with Bambaataa's most prized beats and breaks, that'll be revealed as part of the Renegades of Rhythm trek that starts on September 1st in Toronto and winds down on October 9th in Vancouver.
"This has never been done before, definitely not on this scale," DJ Shadow explained  in a press release. "They're HIS records, with his blessings. This isn't just ANY copy of 'X' breakbeat, it's THE copy, THE copy that started everything.
He continued, "It's obvious that this music was important to him, and it's reflected in his own music. For example, when the Soulsonic Force is singing an African chant, it actually comes from a Manu Dibango record. That's when being a crate-digger comes in handy—you have to be able to pick up on the references and reiterate them."
"It was pretty clear what he played a lot and what he didn't," added Cut Chemist. "The sure-shots were covered with tape and the jackets were beautifully tattered; that made it easier after a while to pull records."
Six turntables, real-time effects and the visuals of recurring DJ Shadow collaborator Ben Stokes will all be used to execute Bambaataa's ultimate vision. Or as the man himself said in a statement,  "I call on all who love hip-hop to come out, see them, hear them. My story is our history in DJing… DJ Shadow and Cut Chemist are going to blow your funky mind."
http://youtu.be/2RJlYzBhLg4
Renegades of Rhythm tour dates:
9/1 Toronto, Ontario – Guvernment
9/3 Boston, MA – House of Blues
9/4 New York, NY – Irving Plaza
9/6 Philadelphia, PA – Theatre of Living Arts
9/8 Washington, DC – The Fillmore Silver Spring
9/9 Baltimore, MD – Baltimore Soundstage
9/11 Charlotte, NC – The Fillmore Charlotte
9/12 Atlanta, GA – The Loft At Center Stage
9/14 Orlando, FL – House of Blues
9/16 New Orleans, LA – House of Blues
9/18 Austin, TX – ACL Live
9/19 Dallas, TX – House of Blues
9/20 Houston, TX – House of Blues
9/22 Louisville, KY – Mercury Ballroom
9/23 Chicago, IL – House of Blues
9/24 Minneapolis, MN – Skyway Theater
9/26 Denver, CO – Ogden Theatre
9/27 Aspen, CO – Belly Up Aspen
9/29 Las Vegas, NV – Brooklyn Bowl Las Vegas
10/1 San Diego, CA – House of Blues
10/2 Anaheim, CA – House of Blues
10/3 Los Angeles, CA – Hollywood Palladium
10/7 Portland, OR – Roseland Theater
10/8 Seattle, WA – Neptune
10/9 Vancouver, British Columbia – Commodore Ballroom