SHE & HIM: Um, did we say you could come in here?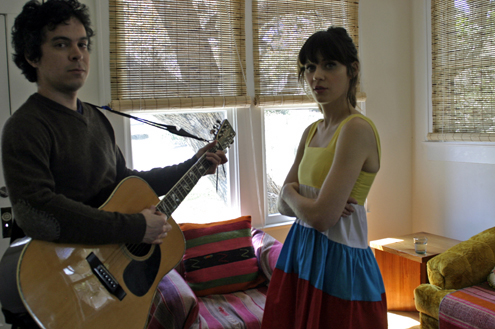 Last month, photojournalist Alex Marvar wandered around Austin charming South by Southwest's many bands into posing for impromptu photo shoots. While it was her first time there, she operated like a vet effectively capturing the eclectic spirit of SXSW with the photo essay below.
Marvar shot hyped glam-rockers MGMT, our Brooklyn-based favs Yeasayer, and the hushed folk troubadors Bon Iver among others. We're personally impressed with her Zooey and Matt shot. In fact, we may blow that one up and hang it on the self-titled office wall.
self-titled's Managing Editor with a Playboy Bunny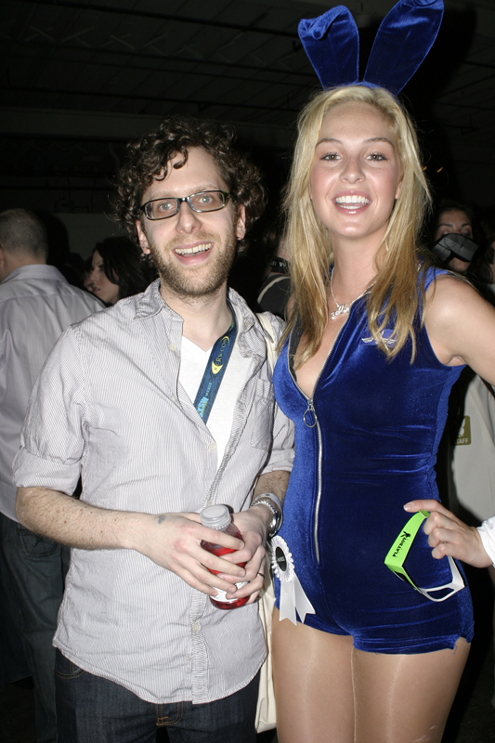 Bodies of Water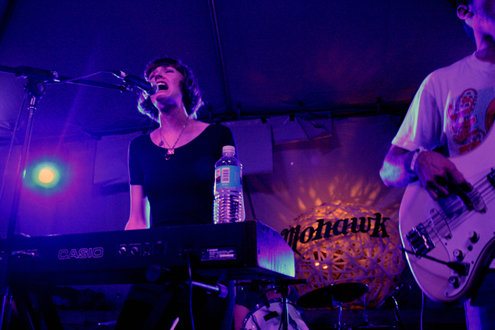 Yeasayer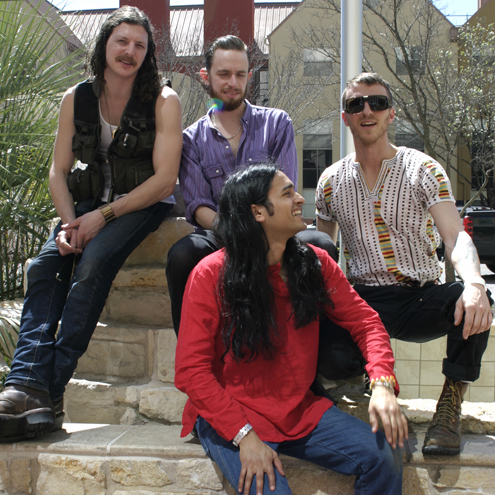 Shearwater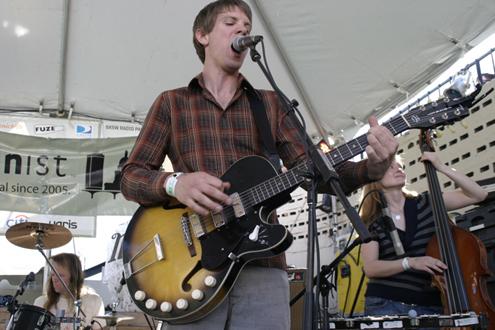 Jim James and M. Ward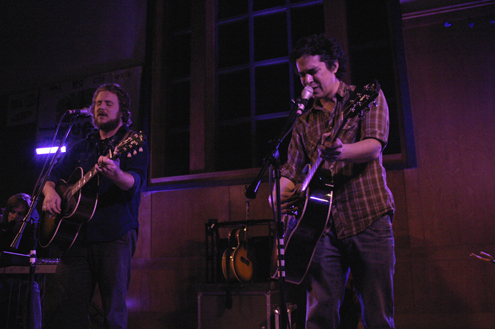 Bon Iver
Throw Me the Statue.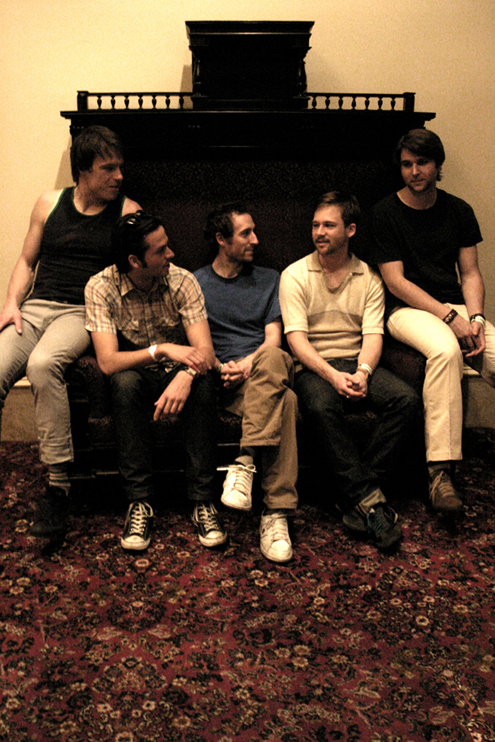 MGMT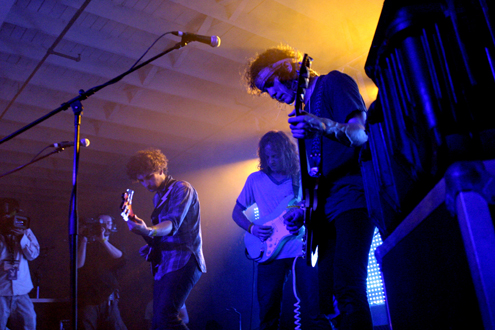 Yacht