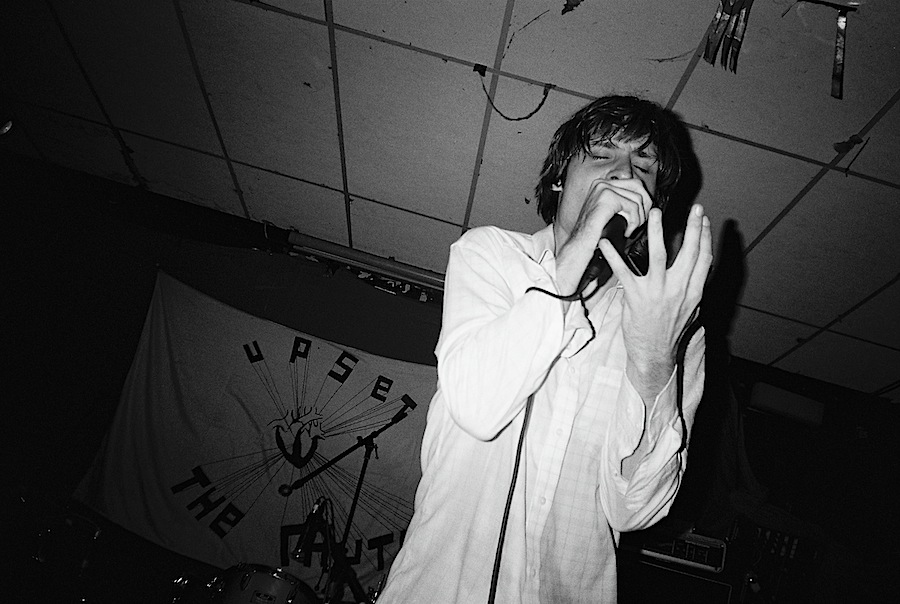 By Andrew Parks
If you're wondering why I'm filing my list so late this year, it's simply because I can't make up my damn mind. Depending on the day and my general mood, I've bumped and boosted at least 20 albums in and out of my Top 10. But that's how we consume music now, isn't it? By satisfying our immediate urges with streaming services and expandable hard drives, as well as the tactile pleasure of dropping a 180-gram slab of vinyl on a direct drive turntable.
Here are 10 records that survived a year of immediate discovery and indecision…
10. Clams Casino, Instrumentals (Type)
Even at the height of my 'underground hip-hop phase', instrumental records seemed like nothing but a sonic spice rack for sample-driven DJ sets. The rhyme-free renditions of Clams Casino's beats for Lil B and Soulja Boy were richer, and more rewarding, than most of this year's moody electronic records, however. As the rap record offers continue to trickle in, let's hope he saves some of his best loops for a proper solo LP next year.
–
9. Total Control, Henge Beat (Iron Lung)
An Eddy Current Suppression Ring side project one-ups Iceage in the pressure-cooked post-punk department by pushing their songs well past the breaking point. So while a track like "Retiree" races to the finish line with its fists flying, the band's also capable of patient but prickly downward spiral moments like "Carpet Rash." Definitely one to watch for 2012.
–
8. Barn Owl, Lost in the Glare (Thrill Jockey)
If you ever ride off into the sunset with a guitar on your back and blood on your hands like some Cormac McCarthy character, you'll want this record blasting in the background. Widescreen and wonderful, unfolding like a cowboy film with only the slightest hint of redemption off in the distance.
–
7. The Field, Looping State of Mind (Kompakt)
A spectacular example of truth in advertising that could stretch its locked grooves until the end of time without anyone complaining. And when the spell's broken ever so subtly with a soaring vocal ("Burned Out") or plaintive piano ("Then It's White"), the effect isn't disorienting so much as incredibly cathartic.
–
6. Peaking Lights, 936 (Not Not Fun)
Bong resin breaks and dub-induced delirium on the dark side of the moon.
–
5. The Men, Leave Home (Sacred Bones)
Heady hardcore and sludge-dipped noise rock get a shot in the arm and a punch in the face, courtesy of Brooklyn's most promising riff peddlers.
–
4. Machinedrum, Room(s) (Planet Mu)
With samples that refuse to sit still and rhythms that rewrite footwork's rules in Travis Stewart's own singular image, Room(s) is a love-or-hate proposition through and through. Personally, I found it profoundly caffeinated and catchy–as addictive a listen as Stewart's other 2011 effort, the self-titled debut of his Sepalcure side project with Praveen Sharma.
–
3. Yuck, Yuck (Fat Possum)
When I was growing up in Buffalo during the '90s, "alternative rock" meant Smashing Pumpkins, Nirvana and Pearl Jam, not Sonic Youth, Dinosaur Jr. and Pavement. That might explain why I didn't see the nostalgia trip side of Yuck's self-titled debut. I simply heard 12 flawless songs, ranging from the brittle balladry of "Shook Down," "Suicide Policeman" and "Sunday" to the feedback-flinging bliss of "Georgia," "The Wall" and the chord-torturing album closer "Rubber."
–
2. Nicolas Jaar, Space Is Only Noise (Circus Company)
After listening to this album on an endless loop and hearing Nicolas Jaar's side of its elaborate story, I still don't get it. That's why it's best to just listen and check your preconceptions of the young, mercurial producer at the door.
–
1. John Maus, We Must Become the Pitiless Censors of Ourselves (Ribbon Music)
In an alternate universe, John Maus would join his old bandmate Ariel Pink at the forefront of arty Top 40 music. That'll never happen in the here and now, however; not when Maus treats his shows like cathartic karaoke sessions and his songs like gleaming pop sculptures about killing cops, missing the moon and "Hulk Hogan flashing all across the world." Whatever the hell that means.
Hooks don't get much more heroic than this.