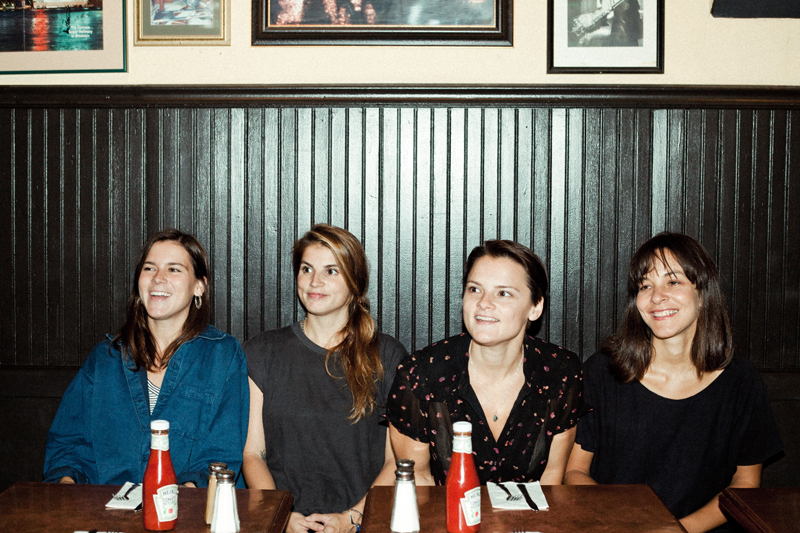 Photo by Elizabeth Weinberg
Now that we've gotten our year-end lists out of the way, self-titled would like to share the thoughts of our favorite artists and labels. Here's what Teeny Lieberson of TEEN had to say about her Top 5 albums:  
Frank Ocean, Channel Orange (Def Jam)
It's nice to hear a real songwriter with a real voice. His musicality is unreal and I can keep listening to it over and over again.
–
Tame Impala, Lonerism (Modular)
I can't get enough of this band. So rich in melodies and full of amazing sounds. It gets pretty far out at times, which I really appreciate.
–
Fiona Apple, The Idler Wheel… (Epic)
Have always been a fan. It's a hard listen at first, but she's so emotionally raw on this record that I want to just go back and rediscover those intense moments.
–
Ariel Pink's Haunted Graffiti, Mature Themes (4AD)
Great songs, amazing hooks, totally bizarre. There's no one like him and I always look forward to what's coming up next.
–
Ty Segall Band, Slaughterhouse (In the Red)
I saw Sic Alps play a couple years ago and I remember thinking, "Who the fuck is that drummer? He's amazing!" It was Ty Segall and I've been obsessed with him ever since. And his music rules too.
–
TEEN's debut album, 'In Limbo', is available now through Carpark Records. Read the rest of our 2012 In Review coverage here, and check out a TEEN story from our fall issue below, along with a couple tracks:
[Read Our Latest Issue On Your iPad or Android Device Here]