Words ANDREW TUTTLE
Photo BRYAN SPENCER
"How is cricket played?" articles are plentiful on the internet, so if you're looking for the rules, have a search! I'm going to share a few interesting tidbits and observations of my favourite sport — one that I was never good at, but where my enthusiasm in watching and hearing about remains undiminished.
1. An American team played in the first ever international match.
In 1844, vs. a Canadian team. Things have been pretty grim for North American cricket since then — Canada have qualified for four World Cups with one win, but that's it — but that can't take away from this!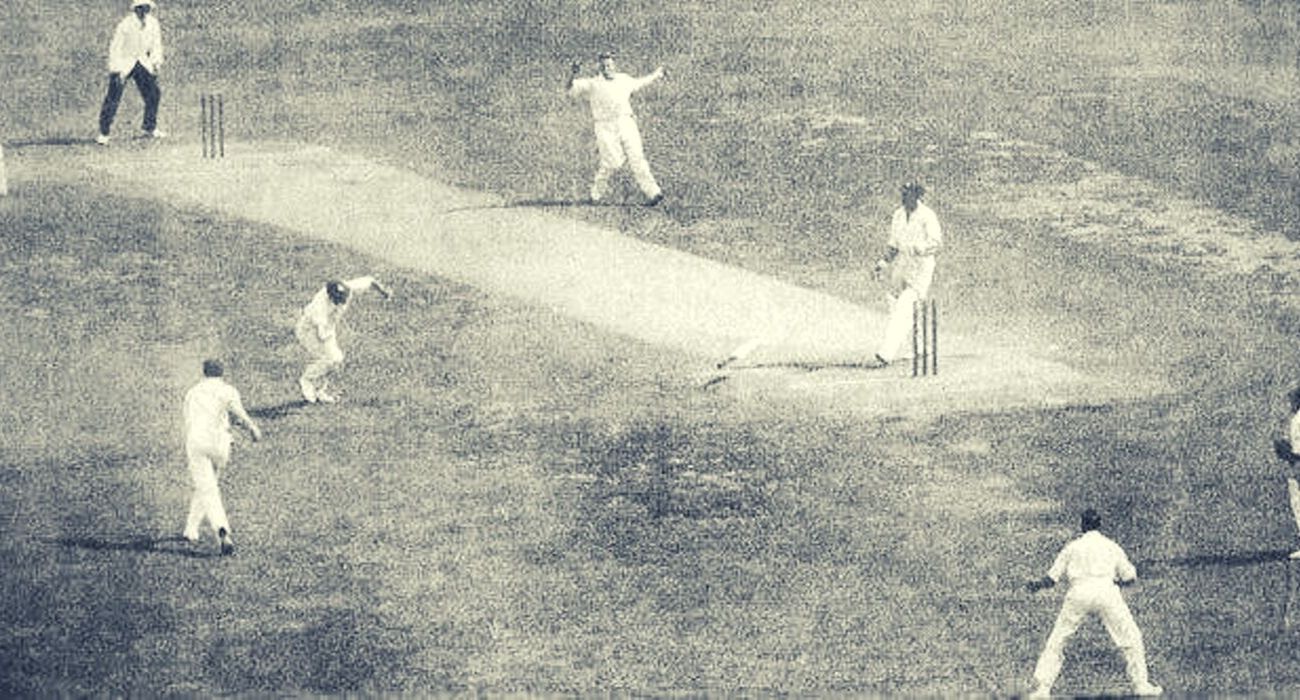 2. There's three different formats of cricket played.
The strategy for each format is obviously quite different, but each format of the game has 11 players per side. Cricket lovers understand that even though the 'classic' version of the game is arguably its most beautiful, four-to-five days is a long time. As well as these games (called Tests for five-day international matches and first class for four-day regional matches), there's also two shorter versions. The first is one-day cricket, which became a big thing in the 1970s. Whilst first class games have four days of 90 overs (an over is six balls, a.k.a. pitches), a one-day match has two innings of 50 overs (100 total for the day). This means an entire game, with both teams batting, is wrapped up in about seven hours, including breaks.
There's a few other differences between first class and one day. First class is the stereotypical white clothing, red ball game. One day games are usually played in coloured clothing, with a white ball. T20 (a.k.a. Twenty20) is the newest format played; it has taken off only in the past 15 years or so. It is the speedier version of one-day cricket — two 20 over innings, which means the whole game is done and dusted within three hours.
Some people like the long format the most; others the shorter format. The arguments for both are persuasive, but to each their own. Whilst I absolutely love watching a good test match/first class game either live or on TV (my strongest memories are mostly of these games past and present), the short forms are also really enjoyable and I've got a lot of time for them too. For new watchers, start with T20 (either Indian Premier League, Big Bash League from Australia, or international games) and see how you go from there.
3. Major international cricket is now played in Florida.
Also, despite what I said above, whilst the USA has had a really rough time at cricket due to administrative squabbling, no grounds and so on; things are looking on the up. As well as a growing number of amateur leagues (particularly but not exclusively popular amongst the Indian, Pakistani, and West Indian diaspora) there's now a ground in Fort Lauderdale that is officially sanctioned for international matches. National cricket teams from India, West Indies, Sri Lanka, New Zealand and Bangladesh — all in the top 10 cricket teams worldwide — have played there. Several games of the Caribbean Premier League (a high quality and very entertaining regional tournament that features West Indian players and also other major players from other countries) have been played there. The stadium looks like it'd be a lovely place to spend an afternoon; if there's any festivals who are keen to book me in Florida, let's schedule it around some cricket!
4. A game that takes five days and not have a result can be interesting!
One of the weird things about Tests or first-class matches is that they can still end up in a draw. Without going too much into specifics, this means that neither team has been able to take 20 wickets (two innings, 10 wickets a.k.a. outs each) in that time whether due to quality of the batsman/batswoman, rain delays, and so on.
I know this sounds boring — and it sometimes is — but sometimes the tension of a team late on day five trying to not lose their wickets, or trying to get the runs they need to win, against the odds is really nerve-racking and amazing. Think of the tension in extra innings in baseball, a penalty shootout in soccer, or a buzzer beater in basketball, but with the two teams having completely different aims and the 'buzzer beater' moment getting tenser over an entire afternoon.
Every individual ball (cricket equivalent of a pitch in baseball) has its own micro-story in it. I'm writing this on a Sunday morning whilst drinking a coffee, and I'm tensing up even thinking about some of these games. Might put down the coffee.
Of course, in some games, when it is day three and it's obviously going to be a draw, every bewildered cliche about "what do you mean there's no result?" is completely valid. Sometimes when this is the case and the captains of both teams are in a stalemate, they'll mutually agree to finish the game early on the last day. I feel like more sports — and for that matter, long sets on Tuesday night four-bill shows, rehearsal rooms after the second break in the session, meetings and zoom calls where everyone has visibly mentally tapped out — should have that rule without bias too. "Well this isn't going anywhere; let's just call it a draw."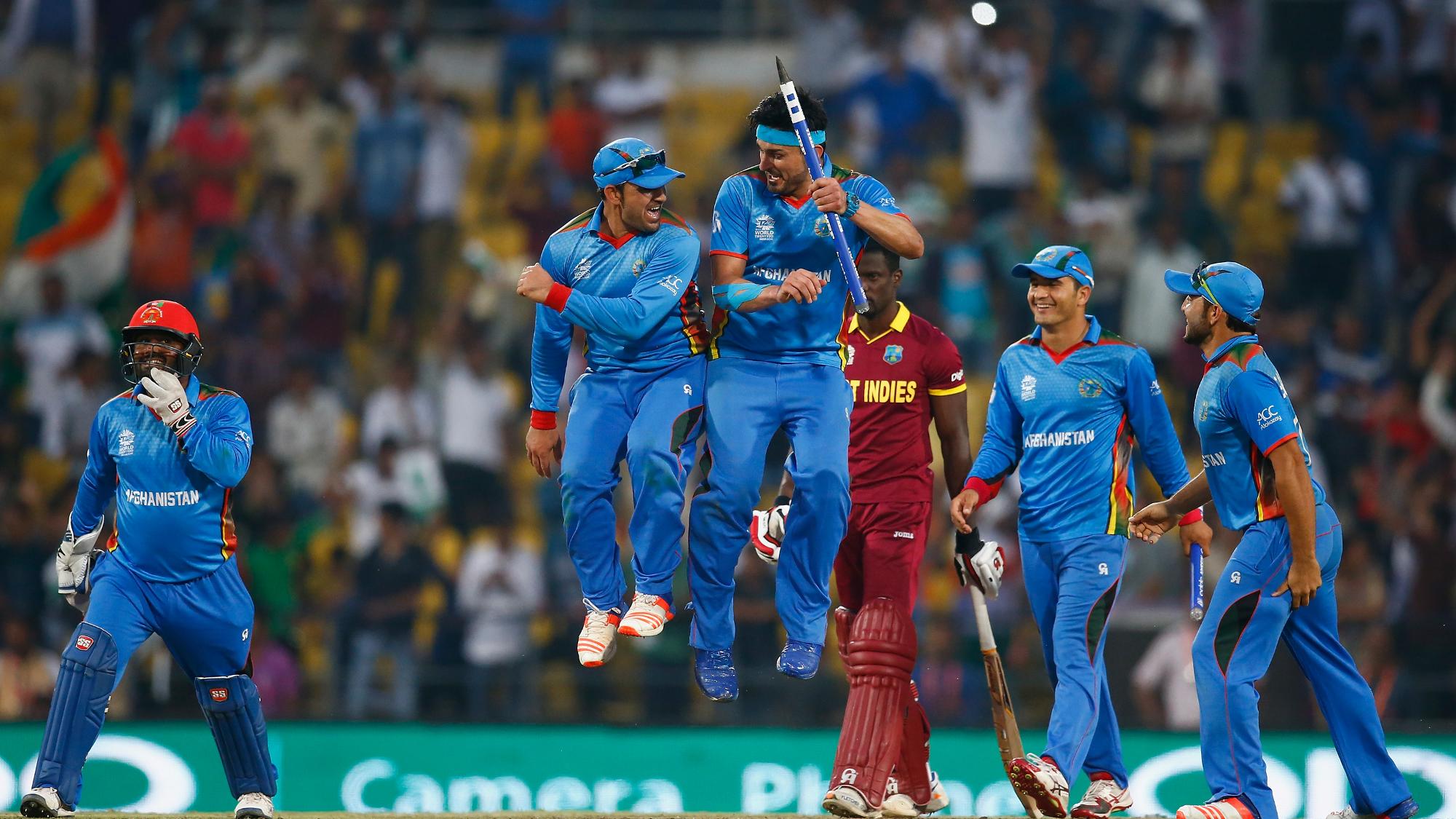 5. Who to support.
If you're looking for a feelgood, plucky, underdog team to support, Afghanistan is a great place to start. They only really became a cricketing nation early this century, and despite the significant challenges the country faces, have absolutely skyrocketed in the game. They're now in the top 10-12 teams worldwide in all three formats and play their cricket in a really enjoyable, enthusiastic, and highly skilled way. My favourite players are Rashid Khan (amazing young bowler and a really handy batter too) and Mohammad Shazad (wicketkeeper, cult fave, and one of the few 'old school' — i.e. chunky and surly — players still at an international level).
Alternatively, West Indies (made up of several Caribbean nations) are best suited to American time zones. The West Indies were the best team in world cricket for decades. Things aren't so good right now, but supporting them as they grow again would be fun.
Otherwise, if you want to pick another team that isn't too obvious, you can be safe in supporting any team except India, Australia, and England (a.k.a. the big three). These three are consistently the best teams, but that's at least in part due to having the most money by a long distance.
6. Women's cricket.
A lot of the above points are about men's cricket, but women's cricket is fantastic and also well worth watching. It primarily exists as one day and T20 (Tests/first class are uncommon) and its profile has come along in leaps and bound over the past decade. In the women's game, there's a bit less emphasis on brute strength and speed, which results in a fast-paced and more 'classical' version of cricket.
I'd recommend watching the Big Bash League (Australia) or the Super League (England) for domestic tournaments – and any game featuring Australia to see the world's best. I was fortunate to attend the T20 World Cup final in Melbourne in early March (my last social outing before isolation and social distancing!) and it was an amazing event/great game with a massive crowd of 86,000 people.
7. Food breaks.
Particularly in the long forms of the game, breaks for the players and crowd are important. In Tests, each day has six hours of play per day, broken up into three sessions. After the first session is lunch (usually 40 minutes); after the second is afternoon tea (20 minutes).
Each session also has a brief on-field drinks break. I just love that there's a sport that factors in lunch and afternoon tea! The shorter versions of the game have an innings break and the on-field drinks breaks; but it just isn't as fun to envisage.
8. Absurd cricket phrases.
I'll defer to The New York Times on this as a starter. One unfortunate phrase not mentioned in here is a diamond duck — i.e. when a batter is out (via a runout) before they even get to face a ball.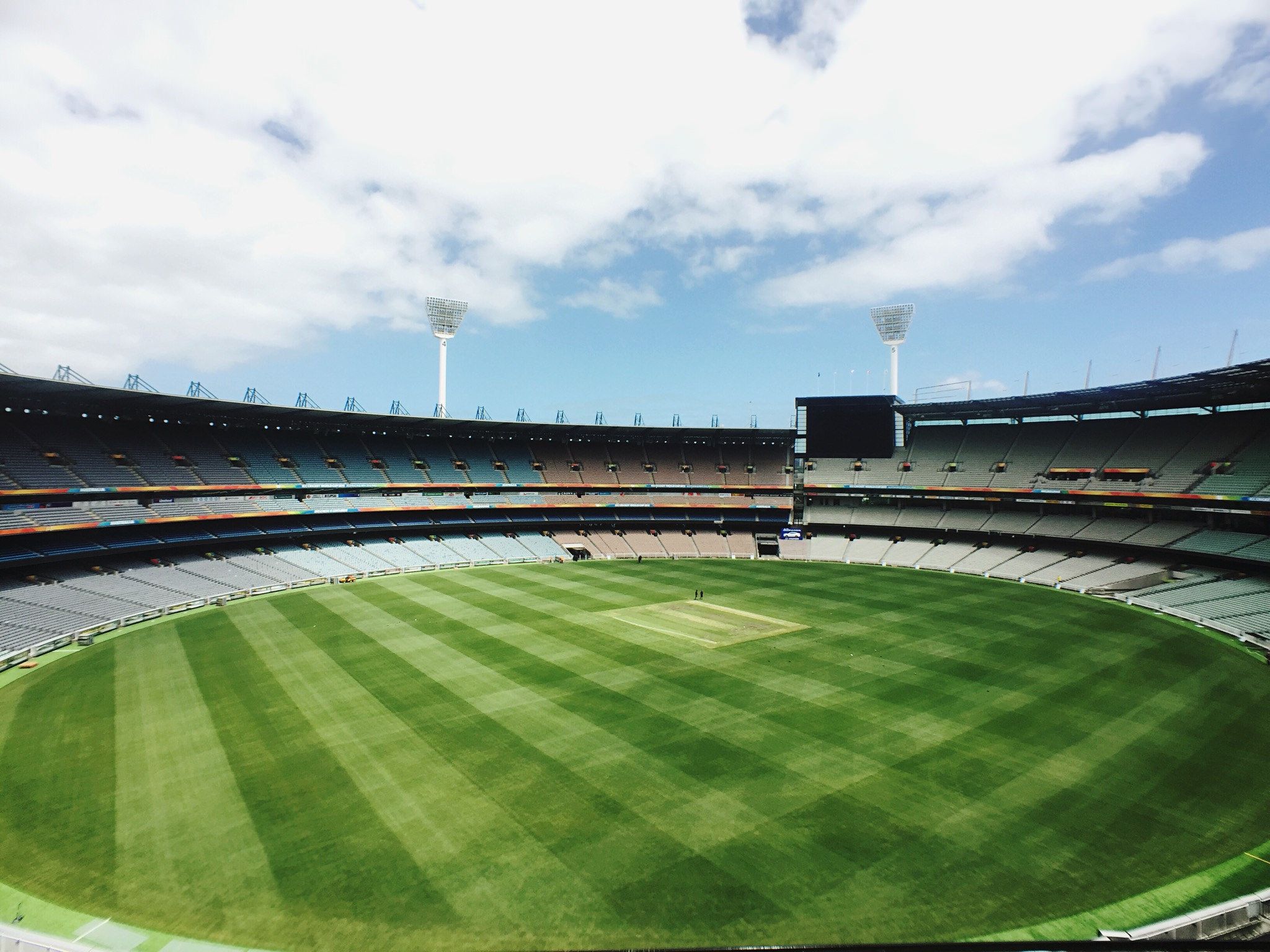 9. The sound of a sparsely attended cricket game.
Whilst there's definitely something awesome to be said for attending a big match in a large stadium with a massive crowd (I've been to three different days at the MCG in Melbourne with 85-90,000 people; the 'Gabba in my home city of Brisbane is epic when filled to its 40,000 capacity), I absolutely love the ambience, reverberation and decay of watching a lightly attended but good quality game at either a smaller ground or in a cavernous stadium.
For the former, including my personal favourite of Allan Border Field in Brisbane, soaking in the atmosphere with a solitary grandstand and grassed hills is so calming and relaxing. Being able to get lost in time in the sun or shade is such a meditative space for me. For the latter, particularly at large enclosed stadiums such as the MCG or the 'Gabba; hearing the echo of every word spoken, ball hit and so on is pretty amazing. I need to get a contact at one of these grounds to record some banjo or guitar there. Here's a list of some picturesque grounds in the world, a pretty handy starter.
10. Cricket and the written word.
I'm not going to do a list of my favourite cricketers here, but given that there's a lot of time on everyone's hands I'd like to mention a few of my favourite cricket writers. Given the time expanded, languid, bewildering niches of the sport, there's some journalists that if they also wrote about music I'd buy every single album they recommended. To name a few, Gideon Haigh, Ian Chappell (Australian captain of 1970s and a great of the game, also was a national Australian baseballer) Adam Collins, Geoff Lemon, Mel Jones, Melinda Farrell, Daniel Brettig, Peter Lalor, Lisa Sthalekar (a great of the Australian women's team), Issy Westbury, and Emma John are a great 1st XI of modern cricket writers to start with. Most of them also dabble in other sports writing as well as politics, music, and poetry; as with listening to music, I'm always keen to hear from those with a broad approach to their craft.
Andrew Tuttle's latest album of meditative banjo and guitar music, 'Alexandra', is now available on the Someone Good imprint of Lawrence English's Room40 label. Stream it in full below, along with a few official videos from over the years.