Having already proven herself as a critically acclaimed singer-songwriter (under the alias Klima) and an honorary member of Glen Johnson's Piano Magic collective, Angèle David-Guillou shifts her focus to a newly acquired grand piano on this fall's En Mouvement album. Due out October 13th through Village Green, the record finds the French composer exploring a wide range of influences, from Philip Glass' six-part Glassworks piece and the art-house films of Andrei Tarkovsky to contemporary dance performances, Sufi writings, and Sumerian art. And not just with her piano, either; David-Guillou's widescreen arrangements incorporate a richly woven tapestry of saxophones, woodwinds, and strings.
"Very early on in the process of working on the compositions for this album," she explains, "the idea of 'movement' became my central point of focus. The word seemed to encapsulate all my obsessions. En mouvement literally means 'in motion', but the word in French, as in English, is extremely rich and suggests an array of ideas such as motion, gesture, dance, musical parts, clockwork, repetition, displacement, emotional confusion or excitement. I hadn't previously understood how important this concept was to me."
Check out the album's tracklisting, cover art, and lead single below, along with some additional commentary….
I started working on "Desert Stilts" as I was looking into odd metric changes and Baroque rhythms. At the same time I was reading a passage of Gurdjieff's book 'Meetings With Remarkable Men', in which himself and a group of friends are crossing a desert. There is suddenly a terrible sandstorm and the team of adventurers are stopped in their track. After a while they decide, as one does, to walk on stilts. High from the ground, the air is clear and windless and they can walk without any problem across the desert whilst the storm is raging below.

I love this fable for its beautiful metaphoric meaning but also because it is totally absurd and told with great wit and humour. Peace is achieved through determination, light-heartedness and absurdity. I love this combination of the serious and the absurd and I wanted to translate that into music.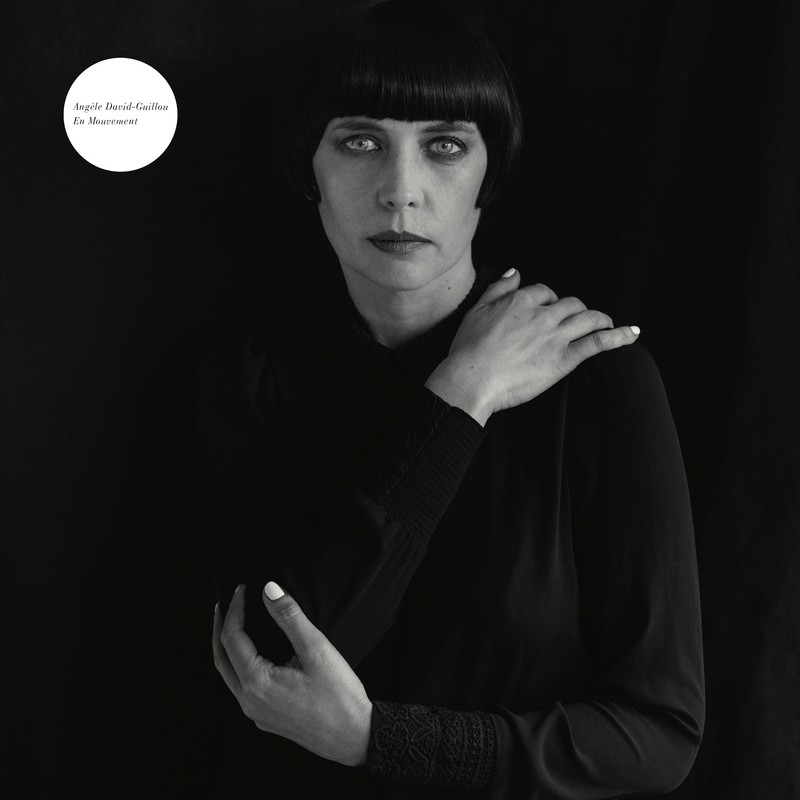 Angèle David-Guillou
En Mouvement
(Village Green, October 13th)
1. En Mouvement
2. V For Visconti
3. Desert Stilts
4. Exocet
5. Vraisemblance
6. Respiro
7. Iznik Flowers
8. Pas De Loup
9. Too Much Violence