As Rush Hour gets ready to celebrate its 20th anniversary on the road—including stops in Cambridge, Brooklyn, LA, Chicago, Detroit, Portland, and DC—we asked Antal Heitlager (better known simply as Antal) to break down 10 of his favorite records from the Amsterdam label/record shop/distro company. Here's how Rush Hour became a "hobby that got out of hand" for the veteran DJ….

REDNOSE DISTRIKT – "ZMIT"
Original and crazy collective from the late '90s, early 2000's that produced a bunch of tunes that defined the Amsterdam house/hip-hop sound.

MEIKBAR – "FEELINGS"
Influenced by Moodymann and the Detroit house scene, this is Amsterdam's answer to sweet and deeper house grooves. Produced in the late 90's / early 2000's.

BOO WILLIAMS – "MORTAL TRANCE"
A blueprint track illustrating Rush Hour's love for Chicago house artists and their music. We decided to rerelease this one and it is still going strong. Tracks produced from the early to mid 2000's.

AARDVARCK – "CULT COPY"
A track that showcases Amsterdam's love for Detroit techno, hence the title "Cult Copy." Released early/mid 2000's.

TOM TRAGO – "LIVE WITH THE BBQ"
At the time of this release, Tom Trago was an Amsterdam youngster who was heavily influenced by Theo Parrish, Kid Sublime, and the Rednose Distrikt crew. You can hear the influences in his first productions. This was an immediate banger for him and the label. Mid 2000's release.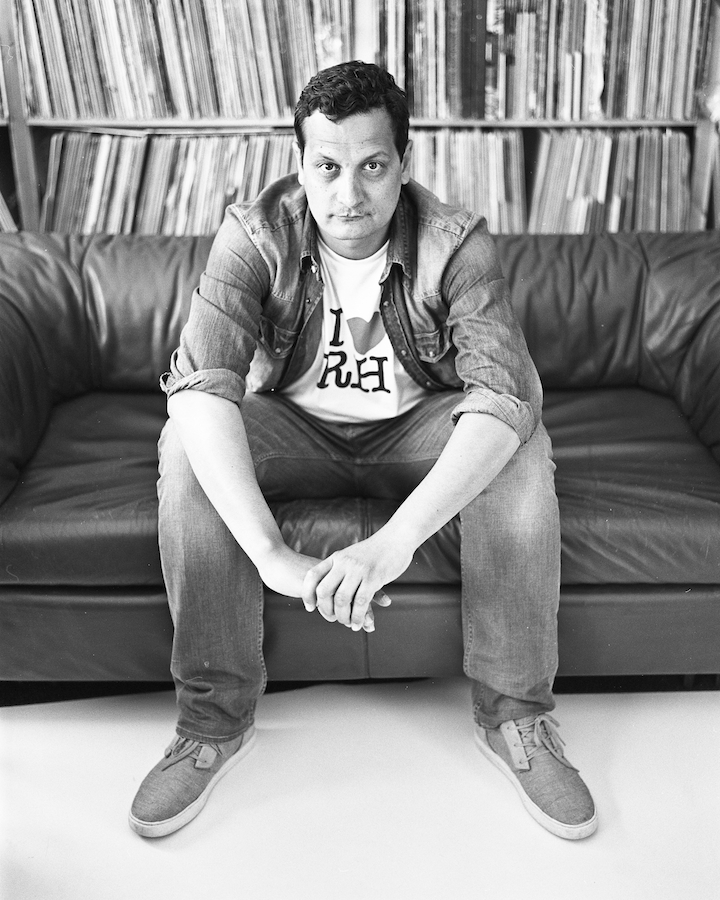 HARRY SWINGER – "DOUBLE DECKER"
Via our distribution partner Groove Attack, we first got to know Harry Swinger as the buyer of our music for Germany. In his free time Harry would come down to our Somewhere In Amsterdam parties and give us music he was making—like this track.

POPULATION ONE – "RUSH HOUR"
As young kids, right before opening the Rush Hour store, we had to come up with a name. Since we where listening to a lot of DJ Rush and Terrence Dixon (a.k.a. Population One), we took the name from this tune. On our 10th anniversary, Convextion remixed the track.

SAN PROPER – "AUTOSEA"
San Proper and Rush Hour go back to a time where San still had spiky hair and no tattoos. He visited our first parties as a dancer and bought records with us before we opened the store. We've stayed friends till today. This release is taken from his Animal Lp..

INTERSTELLAR FUNK – "PROTOTYPE"
Another young blood found on Amsterdam dance floors. Interstellar Funk would enter the club early in the night and come right up to the speakers to check out every track played. Later on, heavenly influenced by the music of Omar S, he started to produce himself and worked his way up in the Rush Hour label team after being an intern for six months.

SOICHI TERADA – "PURPLE HAZE"
This release showcases our love for digging up forgotten jams, as well as our love for the Japanese and Japan. Together with Hunee, who initiated this project, we put together a reissue of Soichi Terada and Shinichiro Yokota's work. What happened afterwards is this release made a big impact on the club scene. For Rush Hour and Hunee as an artist, it was also the starting point for more lovely things to come. Hunee is on the edit duties with this tune.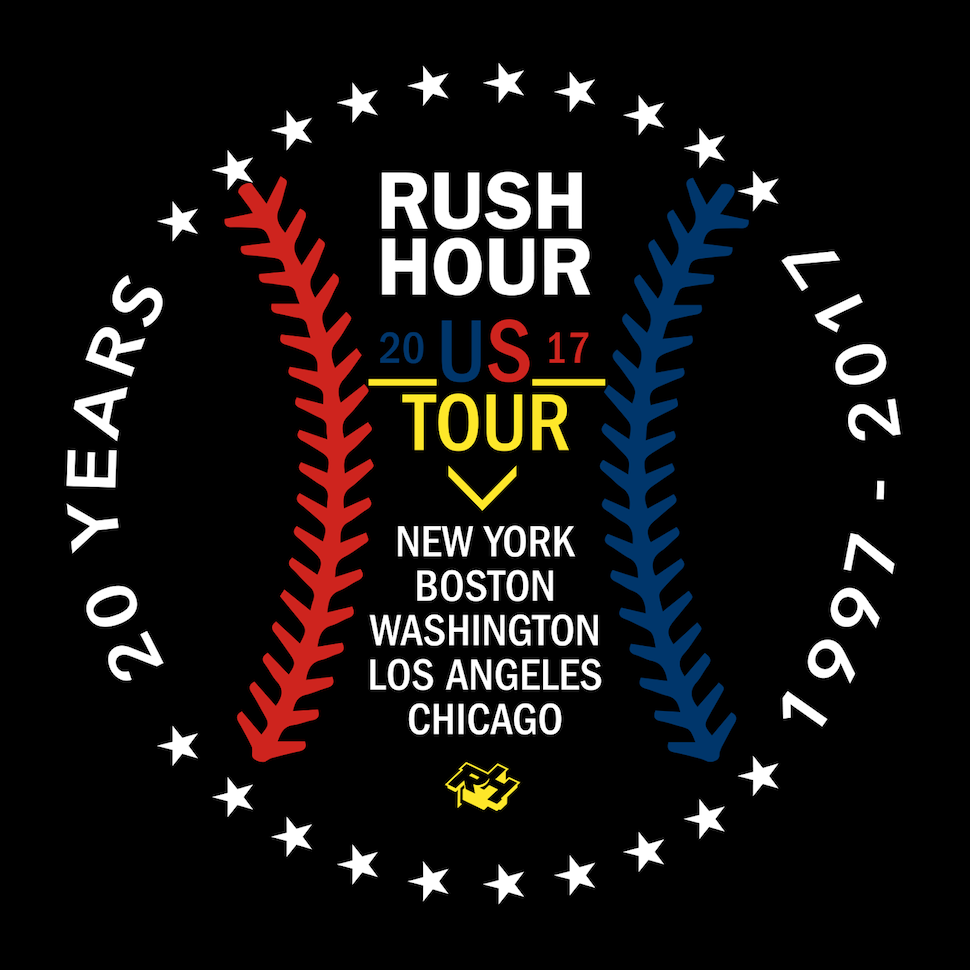 9/28 RUSH HOUR 20-YEAR ANNIVERSARY X MAKE IT NEW
ANTAL b2b HUNEE (all night long)
Middlesex Lounge, 315 Massachusetts Avenue
Cambridge, MA 02139 / 9pm / 21+
9/29 RADIO SPECIAL: THE LOT RADIO NEW YORK TAKEOVER
12-1: DJ Speculator
1-2: Sanna
2-3: Love Injection w/ Justin Strauss
3-4: The Bunker New York w/ Gunnar Haslam
4-5: Dream 2 Science
5-6: Tom Noble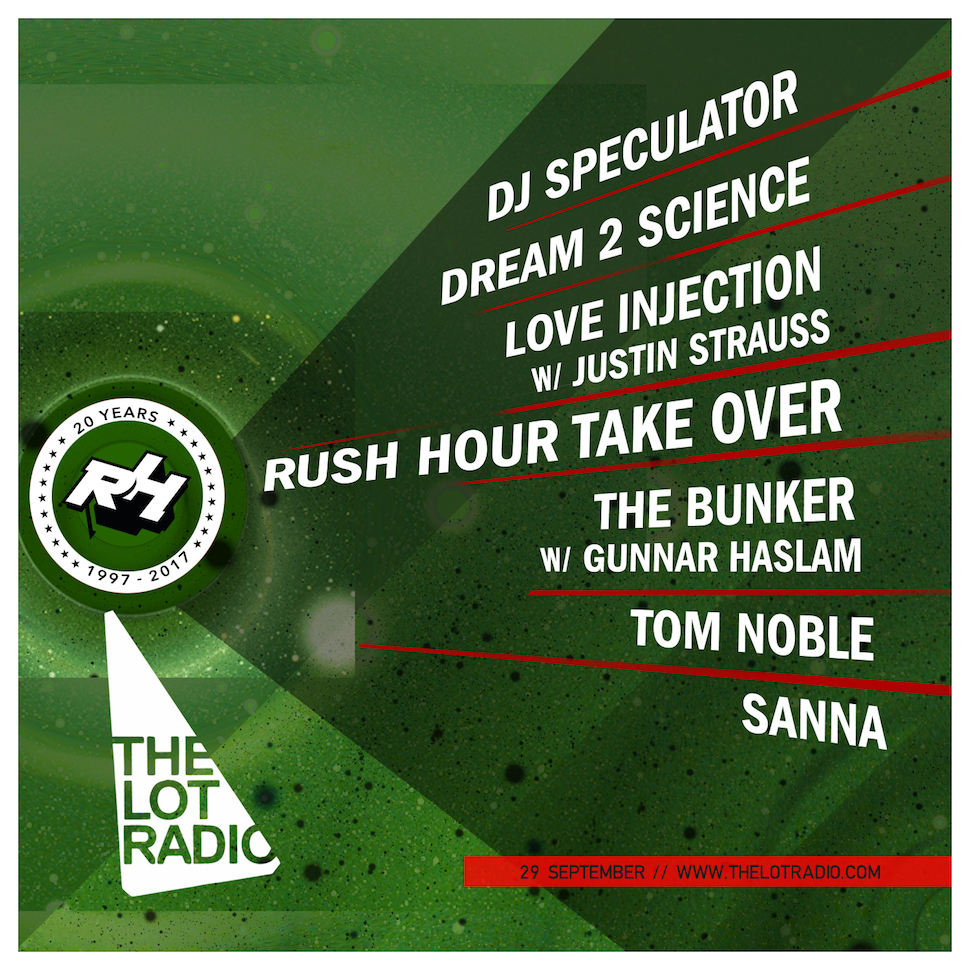 9/29 HUNEE, ANTAL, DREAM 2 SCIENCE (LIVE)
Good Room, 98 Meserole Ave
Brooklyn, NY 11222
9/30 ANTAL & RON TRENT
Flash, 645 Florida Ave NW
Washington, DC 20001 / 10pm
10/6 HUNEE, RON TRENT, ANTAL
Smartbar, 3730 N Clark St
Chicago, IL 60613 / 10pm
10/7 RUSH HOUR 20-YEAR ANNIVERSARY X REDLINE
ANTAL & HUNEE
Private Venue
Downtown Los Angeles, CA 90015 / 11pm / 21+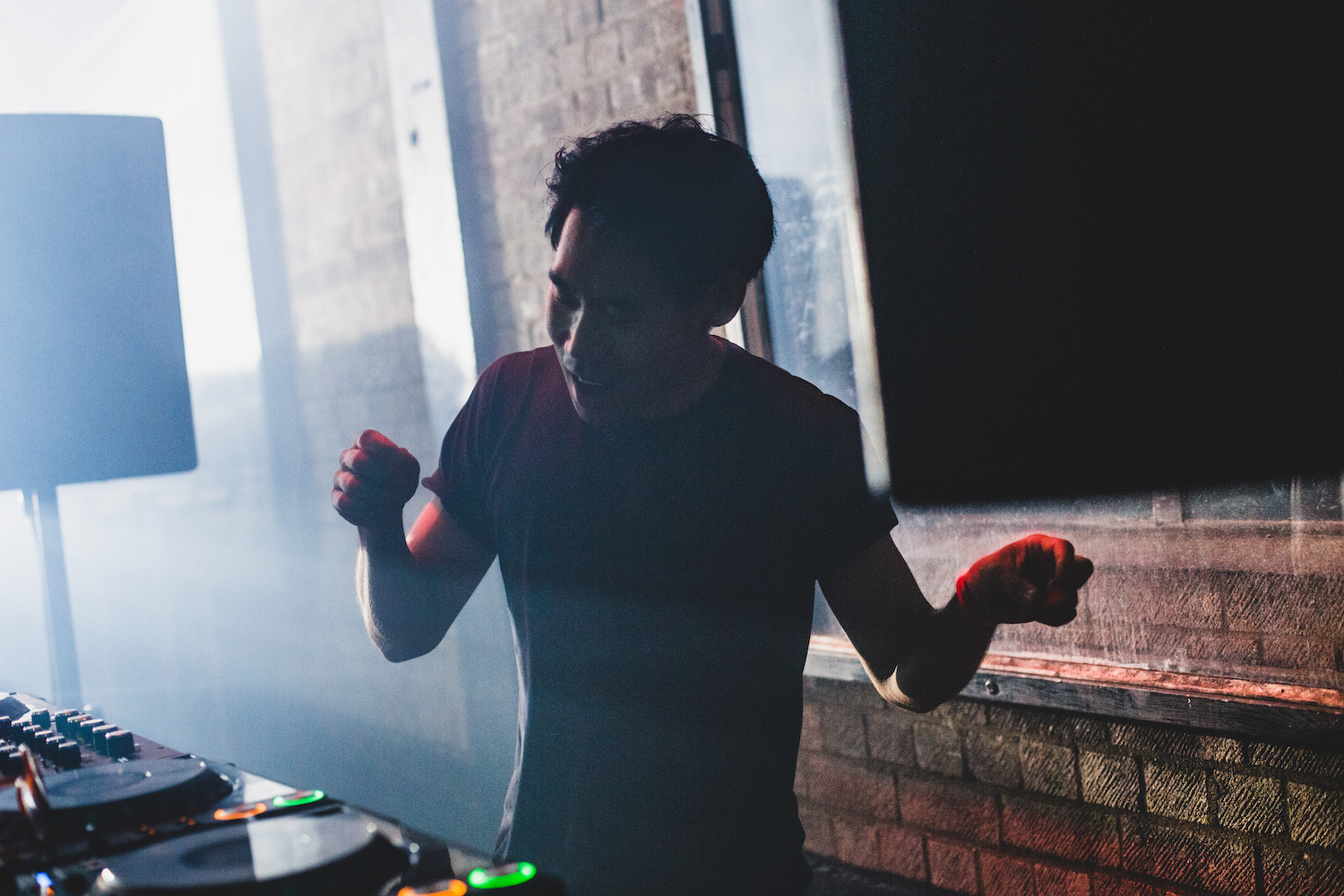 HUNEE TOUR DATES:
9/30 Detroit, MI – Marble Bar # [tickets]
10/8 Portland, OR – Produce Row Cafe [tickets]
# with Terence Dixon, Rick Wade