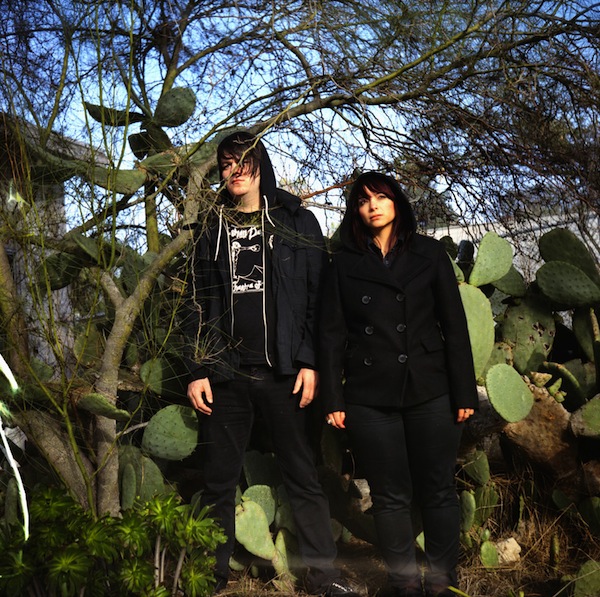 Maybe it's Hot Topic's fault. No, that's not it. How about our severely-fucked state of affairs, from the economy to the environment to the music industry itself? Come to think of it, that might explain why monochromatic shades of industrial, goth and dark-wave music continue to creep into the cool kid crowd, making them suddenly want to wear Doc Martens and explore leather-bound editions of Rimbaud and Baudelaire. Or at the very least, try and find the 'deeper meaning' in the one-note serial killer scores of Salem.
Which leads us to Judged By Twelve Carried By Six, the oppressive post-punk debut of Blessure Grave, a San Diego band that shared a split 7-inch with Cold Cave last year for a reason: both artists make bleak-but-strangely beautiful nods to the black-lit bands 'goth kids' have gotten into without fail since the early '80s, from the cultish nightcrawler cuts of Bauhaus to the outer limits of Christian Death, Killing Joke and Death In June.
There's a couple key differences with Blessure Grave, though. For one thing, they possess the focus Cold Cave lacks, making for a discomforting listen that plays out like one long death grip. (Cold Cave, on the other hand, bounce between nihilistic noise and minor-keyed synth-pop from track to track.) To put it in terms we can all understand, songs like "The Cycle" and "In the First Place" sound like a pitched-down Interpol, as if Carlos D won a coin toss in the studio and assumed the songwriting duties for the group's fourth album. This is music you curl up in a ball to; music you play in the dark without dashes of irony; music that's, well, a genuine downer. Which is to say it isn't for everyone, but if you have the slightest interest in a suitable soundtrack for our darkest days, read on, as frontman T. Grave shares a definitive guide to "thirteen essential goth, industrial and post punk albums for those into gloom and doom."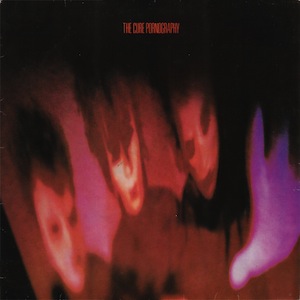 The Cure, Pornography (A&M, 1982)
Also known as album one of three that broke the band up temporarily. Robert Smith, Simon Gallup and Lol Tolhurst present my favorite record of all time, with songs that build and brood over you like unshakable fits of depression. Smith comes off truly tortured over a mix that's raw and uncompromising, yet clear enough to where you feel like you're in the same room–going down with everyone else in it.
[audio:http://www.self-titledmag.com/wp-content/uploads/audio6/03%20The%20Hanging%20Garden.mp3]
–
Death in June, The Guilty Have No Pride (New European, 1983)
This record sounds like Warsaw-era Joy Division if they had no intention of appealing to the masses. Beautifully written songs with great melodies and protest vocals mixed in with sound collages and avant garde experimentation. Probably my favorite band sonically and aesthetically; songs like "Holy Water," "Nothing Changes," and "In The Nighttime" are undeniable classics.  Sketchy politics aside (and really now, do your research), there is no band more overlooked for their influence on post punk than DI6.
[audio:http://www.self-titledmag.com/wp-content/uploads/audio6/Death%20In%20June_The%20Guilty%20Have%20No%20Pride_04_Nothing%20Changes.mp3]
–
Bauhaus, Press The Eject And Give Me The Tape (Beggars Banquet, 1982)
Seeing the reformed Bauhaus on one of their final runs in 2005 was both life changing and humbling. It was Halloween and L.A.'s Wiltern Theatre was full of Southern California's diehard deathrock scene. Within two songs I was losing my shit, goose bumps from head to toe, tears forming in the corners of my eyes. Peter Murphy wasn't bending over backwards showing Bowie how it's done, but the band played with power and precision unmatched by any other act I've ever seen in my life. That same power is captured on this live record, my favorite Bauhaus release.
[audio:http://www.self-titledmag.com/wp-content/uploads/audio6/01%20%20In%20The%20Flat%20Field.mp3]
–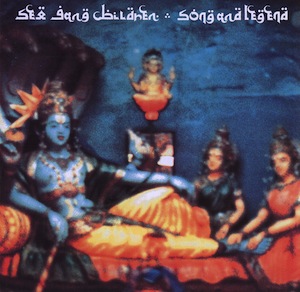 Sex Gang Children, Song & Legend (Illuminated, 1983)
The first band proudly proclaiming themselves 'gothic'. Andi Sex Gang and company combine everything you love about the Virgin Prunes, Bauhaus and the more tribal elements of Crass Records-era Peace Punk into a record you could never label crossover. You truly have to be a 'child of the night' to grasp this band. This LP is their first and best full length. Focus on the music and the vocals will grow on you later, I promise!
[audio:http://www.self-titledmag.com/wp-content/uploads/audio6/08%20Cannibal%20Queen.mp3]
–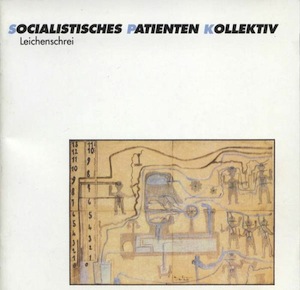 SPK, Leichenschrei (Thermidor, 1982)
Throbbing Gristle paved the way for Australia's SPK, and I among many others think they do the genre far more justice. Like TG, SPK has a lot of forgettable output, but the first two full lengths and early singles are totally inspiring. Not just music for bondage dungeons and torture sessions, bands like SPK helped destroy my idea of what was and wasn't possible in music.
[audio:http://www.self-titledmag.com/wp-content/uploads/audio6/02%20Post-Mortem.mp3]
–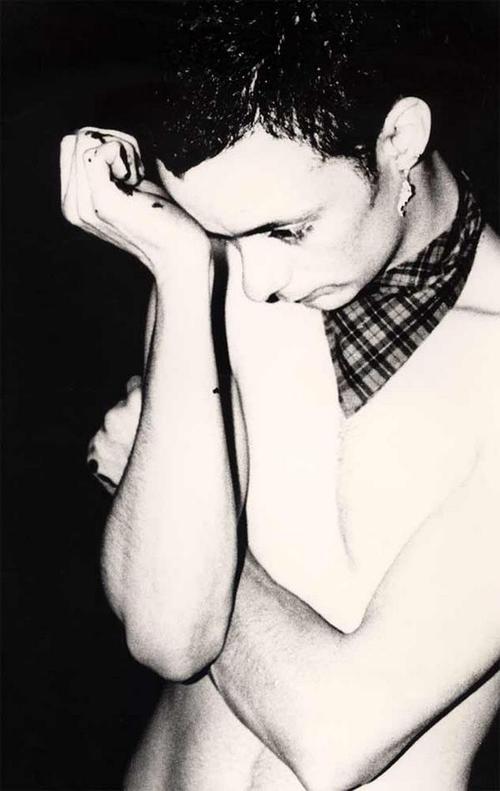 Current 93, Earth Covers Earth (United Dairies, 1988) / An Introduction to Suffering (Durtro, 1999)
I chose these two albums because both are very, very important to me. I recommend searching out Free Porcupine Society's reissue of Earth Covers Earth, as its beautifully packaged and the sound quality is excellent. Loose and defiant, it shows Current 93 at their best in a collaborative family setting, with plenty of guest spots from legends and unknowns like Douglas P, Stephen Stapleton, etc. But An Introduction to Suffering is my most prized, and listened to, release by David Tibet and friends. The instrumental pieces are well played and the recording captures a great deal of emotion. A different side of the neo-folk spectrum for sure.
[audio:http://www.self-titledmag.com/wp-content/uploads/audio6/02%20All%20The%20Pretty%20Little%20Horses.mp3]
"All the Pretty Little Horses"
–
Warsaw, An Ideal For Killing (Galaor, 2002)
In a sense, I consider this the first 'lo-fi goth' recording, a genre recently named by bored music critics and bloggers. Our band has been labeled a Joy Division clone–a statement I find outlandish–but if there is any truth to be told, we pull a lot more from Warsaw than Unknown Pleasures or Closer.  Stripped-down, dark punk rock, with catchy guitar leads and Peter Hook's distinctive bass playing back before he discovered a chorus pedal. Being influenced by Joy Division is like breathing air, especially in the world of post punk. Glenn Donaldson had a perfect analogy for it, but it's since slipped my mind.
[audio:http://www.self-titledmag.com/wp-content/uploads/audio6/12%20Ice%20Age.mp3]
–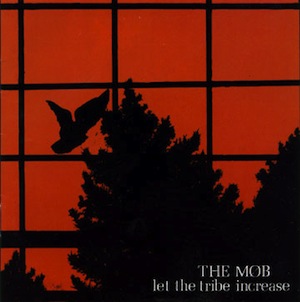 The Mob, Let The Tribe Increase (Broken Rekids, 2001)
For those who like their goth with a huge dose of post punk, Crass Records' the Mob are another overlooked and amazingly catchy band who'd be right at home on Sacred Bones today. Part-Crisis, part-Buzzcocks, you can't go wrong with finding the CD that compiles their best full-length and early singles.
[audio:http://www.self-titledmag.com/wp-content/uploads/audio6/03%20Dance%20on%20(You%20Fool).mp3]
–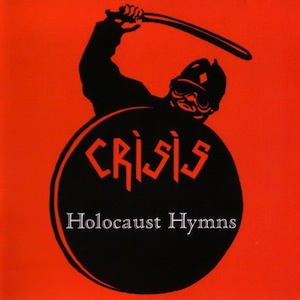 Crisis, Holocaust Hymns (Apop, 2005)
Apop reissued this nearly forgotten collection of recordings from the UK's Crisis, a band that featured guys who went on to play in Death in June, Above the Ruins, Sex Gang Children and plenty of others.  "Afraid" is one of the best songs I've ever heard.  Classic, dark post punk for the same people who love Warsaw and the Mob.
[audio:http://www.self-titledmag.com/wp-content/uploads/audio6/11%20Afraid.mp3]
–
Killing Joke, What's THIS For:! (E'G, 1981) /  Revelations (E'G, 1982)
Another two-for-one deal.  Everyone knows "Wardance," and while their debut album is pretty perfect, albums two and three get the most play here at our house. Criminally overlooked, Killing Joke is the band you know about but never take the time to listen to. My uncle brought me back a VHS of TV show appearances from this era of the band and it's one of my prized possessions. Don't let their later stuff scare you–there is enough Joy Division and Bauhaus in the mix to please diehard post-punk/goth fiends, but with an energy and sound all their own. Another perfect band.
[audio:http://www.self-titledmag.com/wp-content/uploads/audio6/05%20Follow%20the%20Leaders.mp3]
–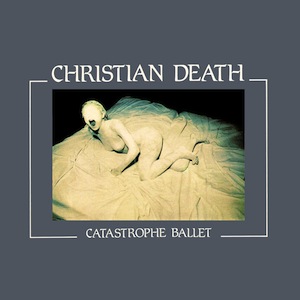 Christian Death, Catastrophe Ballet (L'Invitation Au Suicide, 1984)
Less punk than Only Theatre of Pain, Catastrophe Ballet is my favorite Christian Death album. Some try and pick sides, but it's when [lead guitarist] Valor [Kand] and [frontman] Rozz [Williams] teamed up that Christian Death was truly at their best. Start with "Electra Descending," then go buy the whole album.
[audio:http://www.self-titledmag.com/wp-content/uploads/audio6/07%20Electra%20Descending.mp3]
–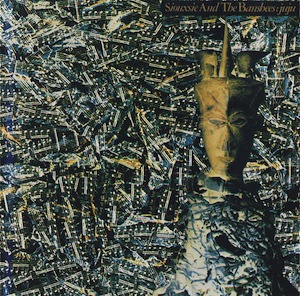 Siouxsie & the Banshees, Juju (Polydor, 1981)
People adore this woman and her pack of Banshees for a reason. They created some of the best music the '80s goth scene got to witness, and her and Budgie's work under the Creatures name is just an extension of said brilliance. Juju is their most true to form goth album. Siouxsie's signature vocal wailing matched with innovative guitar leads and a perfect rhythm section. Everything about this record is perfect, actually.
[audio:http://www.self-titledmag.com/wp-content/uploads/audio6/01%20Spellbound.mp3]
–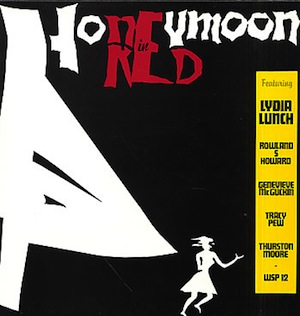 Lydia Lunch, Honeymoon in Red (Widowspeak Productions, 1987)
Not really a Lydia Lunch record, but rather a collaboration between her, Nick Cave, Rowland S Howard and others that puts the ex-Queen of No Wave on top of a more subdued yet no less haunting and powerful mix of Birthday Party's gothy post punk.  I love Ms. Lunch, but she's best enjoyed when mixed with others, as this album is pure proof of. Hard to find but worth the effort.
–