Disciples has revealed its plans for a Bogdan Raczynski compilation featuring previously unreleased material from the late '90s onward. Due out April 5th, Rave 'Till You Cry arrives more than a decade after the producer's last heady LP of braindance hooks—2007's Alright—but it couldn't have come at a better time. If you're anything like us, its skittish rhythms and restless breaks are gonna trigger an instant nostalgia trip back to the good ol' days of IDM, Rephlex Records, and drill 'n' bass.
Or as Raczynski puts it, "I do remember gigs and alcohol and going absolutely fucking mental on the energy steaming off of the dancefloor. It never got old. My existence was like some kind of extended out of body experience. To this day when the trifecta of early morning, cold blast of air as you exit the venue, and smoke enter my senses I temporarily exit, like rave PTSD."
Check out an exclusive track below, along with some more thoughts straight from the source….
Gather up all your friends and family. Unravel that dusty, black and white speckled Mead notebook filled front to back with your teenage poetry. You know the one, oozing with angst, self-loathing, and newly pubescent self-pity. Next, serenade them with an hour of said material. That approximates what it's like to listen to yourself from 20 years ago.

There's enough distance between then and now that I feel like I'm one of those friends, cringing in my seat.

The energy is the point. How much have I held onto? How much has dissipated?

Songs are a fossil.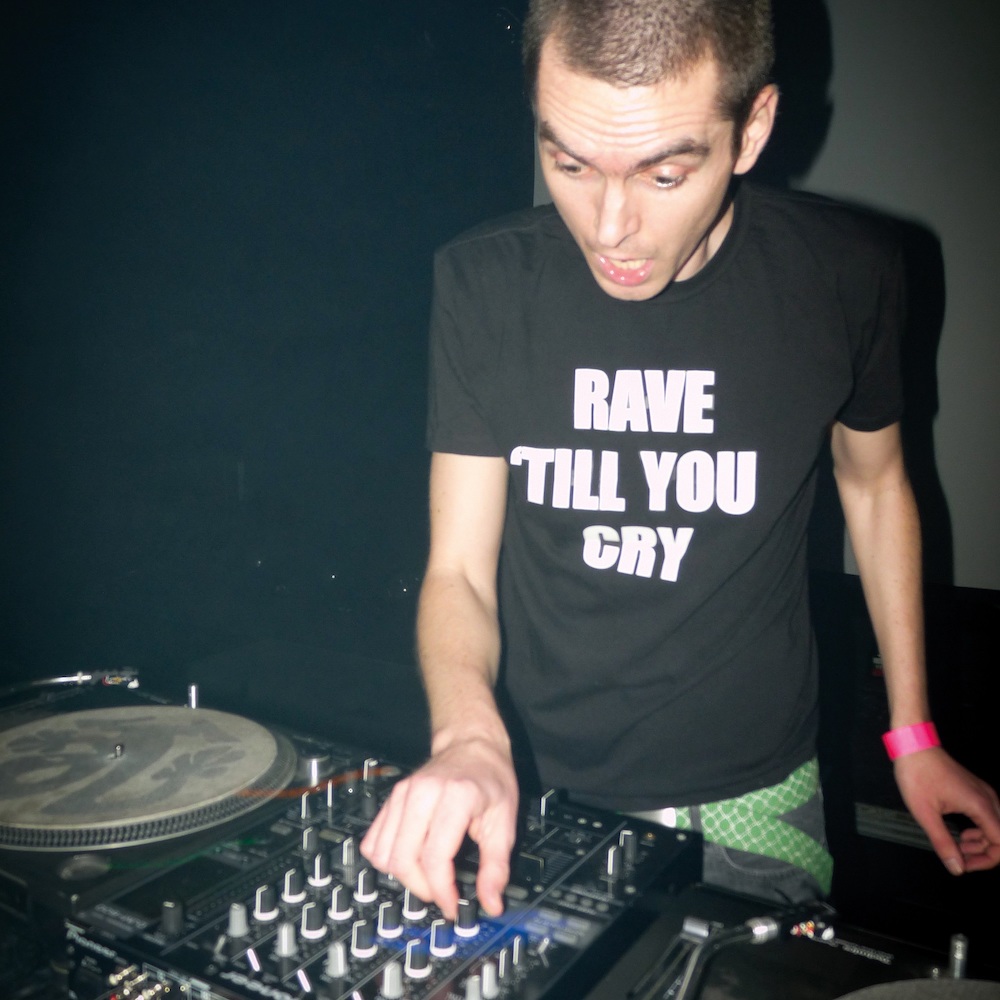 Bogdan Raczynski
Rave 'Till You Cry
(Disciples, April 5th)
1. 156 s2n
2. 134 32iii
3. 318 22t7
4. 220 s3d
5. 329 15h
6. 220 s1c
7. 307 33m15
8. 332 23t422
9. 309 14ae2
10. 213 213r
11. 220 s2c
12. 356 34h12
13. 306 24n812
14. 306 41dr
15. 210 31c22
16. 220 s5d
17. 355 44ir
18. 204 fr