Photography JESS GARTEN
One of the most striking things about Chasms' second dream-pop LP—The Mirage, which hits shops today through Felte—is its devotion to dub, and the chemtrails of techno and reggae that lurk just beneath the surface of Shannon Madden and Jess Labrador's intoxicating music. With that in mind, we asked the bassist and drummer/guitarist/singer to break down some of their favorite tracks cut from a similar rhythmic cloth, from Rhythm & Sound to Seefeel….
JESS LABRADOR
Rhythm & Sound with Sugar Minott – Let Jah Love Come
Rhythm & Sound – Roll Off / S
I grew up in Hawaii and reggae was on repeat on mainstream radio there. It was also what the jocks listened to, so naturally I was against it. I was into punk at the time and didn't understand all the genre crossover. I got into dub later in life through techno; Basic Channel was my gateway drug. That led me to Rhythm & Sound, and eventually back to more classic dub artists like King Tubby, Prince Jammy, Scientist, etc. Rhythm & Sound are a huge influence on Chasms and I'm happy we finally found a way to incorporate some of our favorite elements of the music. I also have to say Rhythm & Sound mixes are just so fucking perfect.
Porter Ricks – Prismatic Error
No major changes happen for all of the nearly seven minutes of this track, but it hooks me in start to finish every time. I love how the filtered sequences and chords fall apart and slowly reappear. The whole Anguilla Electrica album was one of my favorites of 2017, the year it was released and the year in which most of The Mirage was written. Superb textures and sound design from masters Andy Mellwig and Thomas Koner.
Jay Glass Dubs – Temple Dub
Jay Glass Dubs is one of my absolute favorite contemporary producers. He explores such a wide range of territories, always taking the dub ethos to interesting places and often employing heavy atmospherics. This track is fantastically psychedelic in its slow build.
Juan Atkins & Moritz Von Oswald – Transport
These two names! This collaboration is entrancing with its meditative variations and deep sub bass. I love how the hats, while not ultra-prominent, sit at the top of the frequency range and cut through all the low end textures in this mix.
King Jammy – Lethal Dub
This mix of Earl Zero's "Please Officer"—titled as "Lethal Dub"—has so many perfect classic elements. There are spacey textures with a psychedelic quality that almost remind me of something from Pink Floyd's "Echoes" (the only Pink Floyd song I know and enjoy). All the different delay throws hit right when I want them to. It's repetitive, but nothing is ever exactly the same throughout the song.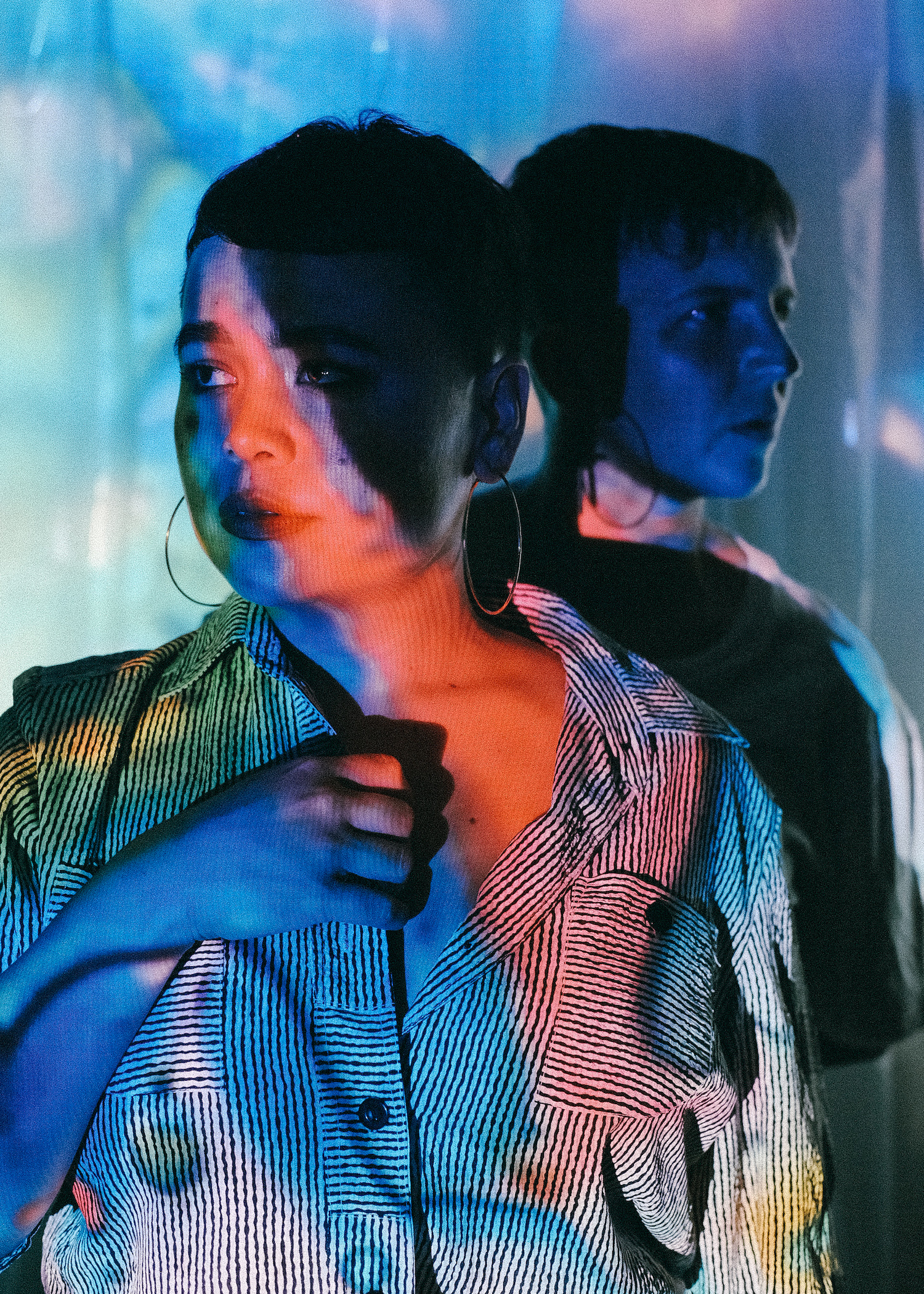 SHANNON MADDEN
Resonators – Won't Suffer
This track is awesome. It's fun to come home from work, light up a fat hybrid joint, and try to follow all the crazy ass half-time zones happening in this track all at once. Even though it sounds so simple, it's really not simple at all. Aside from the rhythmic genius happening in "Won't Suffer," every sonic character—whether or not it's the vocals or a rim hit—has some sort of reverberating sauce on it, but never sounds overly busy.
Deepchord – Point Reyes
A weird intersection of dub and techno, to the point where you can't tell the difference between the two, your body starts responding, and it doesn't matter anymore. I think I got into Deepchord subconsciously, by way of some sort of game of the sixth degree. Watching Danny Boyle movies as a kid, some sort of ear worm led me to dub techno; he always snuck some sort of dubby techno track when you least expected it, like in weird moments during scenes in Shallow Grave and The Beach. "Point Reyes" has a fast BPM like those cinematic moments, but it's still moody and prowling. Some really cool atmospherics going on here too.
Lustmord – Other Dub Part 3
This is one of those unassuming tracks where the genre-less power of dub and dub reggae really comes through. It can sound dark and fucked up, and it's still dub without the trappings of a specific sound palette that so many other types of music are sometimes beholden to. I saw Lustmord at Hollywood Forever Cemetery in 2015. Tropic of Cancer and Josh Eustis' solo project (Sons of Magdalene) opened that show. I think the combination of those disparate artists playing live led me to finding some of Lustmord's queerer permutations of music, which includes dub.
The Gladiators – Soul Rebel
This is a Jamaican classic from the '70s and to be honest, I'm brand new to it. I heard it played on KCRW the first summer I moved to LA in 2017. I think I was crying in my car at the time and when this came on, it was so refreshing and strange. The whole recording became a mystery to me. It sounds recorded live, but there are these other strange panning things happening with the effects, bass, and drums that feel like they're being played spatially in different places, so I feel them in my ears at home now coming from different parts of my speakers.
This song is so adventurous and playful while also seemingly technically simple. Again, really not so simple as what meets the ear. In live videos of these guys, they brought out all their back up singers and their drummer was 100-percent locked into the primal groove of the pocket; I think playing drums in a reggae band must be one of the hardest drumming styles ever.
Seefeel – Filter Dub
Jess showed me Seefeel really early on in our friendship and it changed a lot of things for me. This is what I consider patient music. There's a lot of negative space and peculiar contrasting vibes that this project balances out so effortlessly. In that regard, Seefeel is one of the single most influential forces for me as the bass player on The Mirage. "Filter Dub" appears on the B-side of Quique, one of my favorite records of all time thanks to being a member of Chasms and meeting Jess in college.
FURTHER LISTENING