Words MKL ANDERSON
No Tracks in the Snow (available now on Dais Records) is a collection of four-track recordings from the earliest period of Drekka: 1996-2000. It was a period where I was moving from Chicago to Bloomington, IN, where I still live; moving from the hustle and bustle of the city to the ease and calm of small town Midwest.
The album is partly a celebration of 20 years of Drekka and partly a look at the threads which bind and evolve my work. Rather than a straight singles comp or a simple collection of comp tracks, I went through every non-album track from the first few years and spent several years assessing and juxtaposing variations of track selections until the perfect album presented itself. The goal was to create an entirely new Drekka album, using previous, rarely heard material.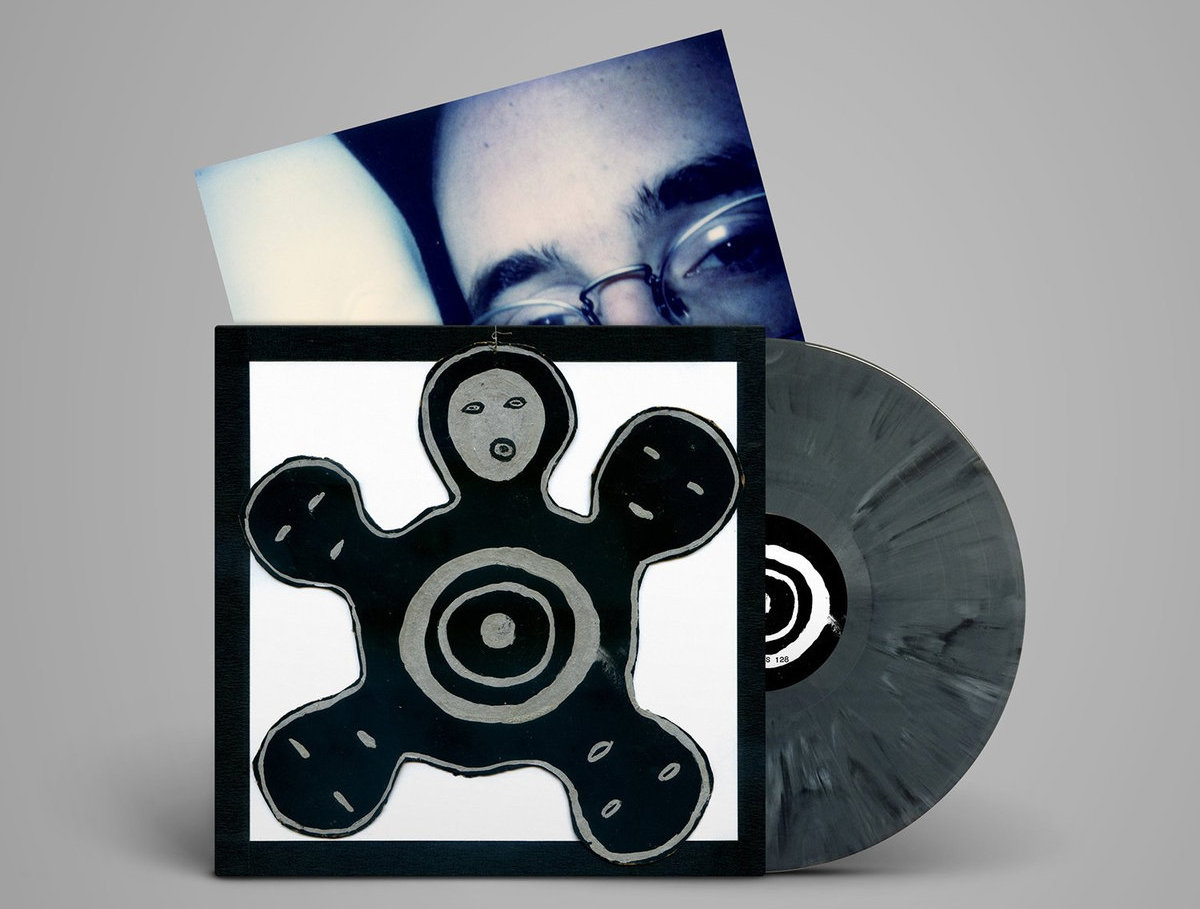 SIDE A:
"Strika" (1998) was recorded while I was playing in lovesliescrushing. Scott Cortez and I came up with the more experimental sister project, Vir (kind of the Main to llc's Loop). It was conceived as a 'secret sound army' in which individual performers were not aware of who the other participants were; sessions were conducted and mixed by Drekka. It is one of my earliest projects which involve Mark Trecka (of Pillars and Tongues / Dark Dark Dark), who is one of my most important and long-lasting collaborators. This track originally came out on 7″ for the German label Drone Records.
"The First Hundred Seconds (overdub)" (2002) is a collaboration with Jason Coffman of Anaphylaxis. We began work on the track in 2001 for his Critical Approaches to American Music album. I reworked the material for the Greek magazine Overdub the following year. For me, the murky, frenetic mix combined with the crispness of the clean guitar track is a perfect example of my work during this period.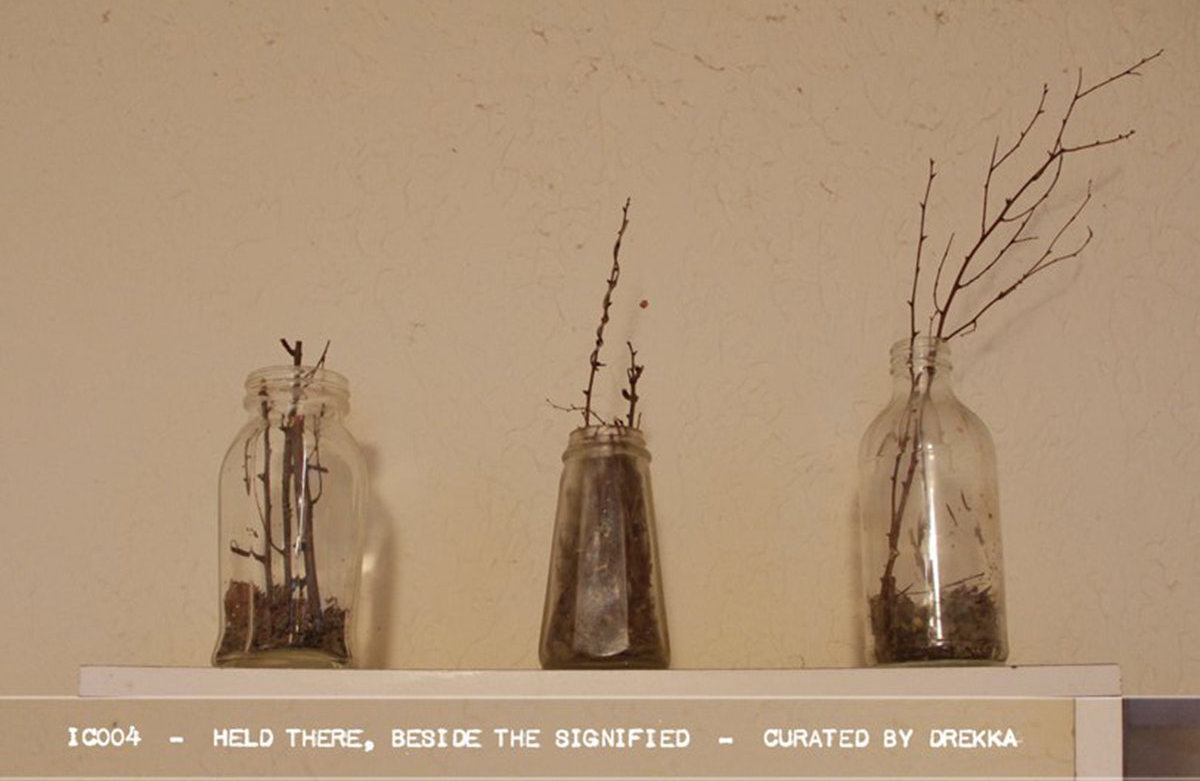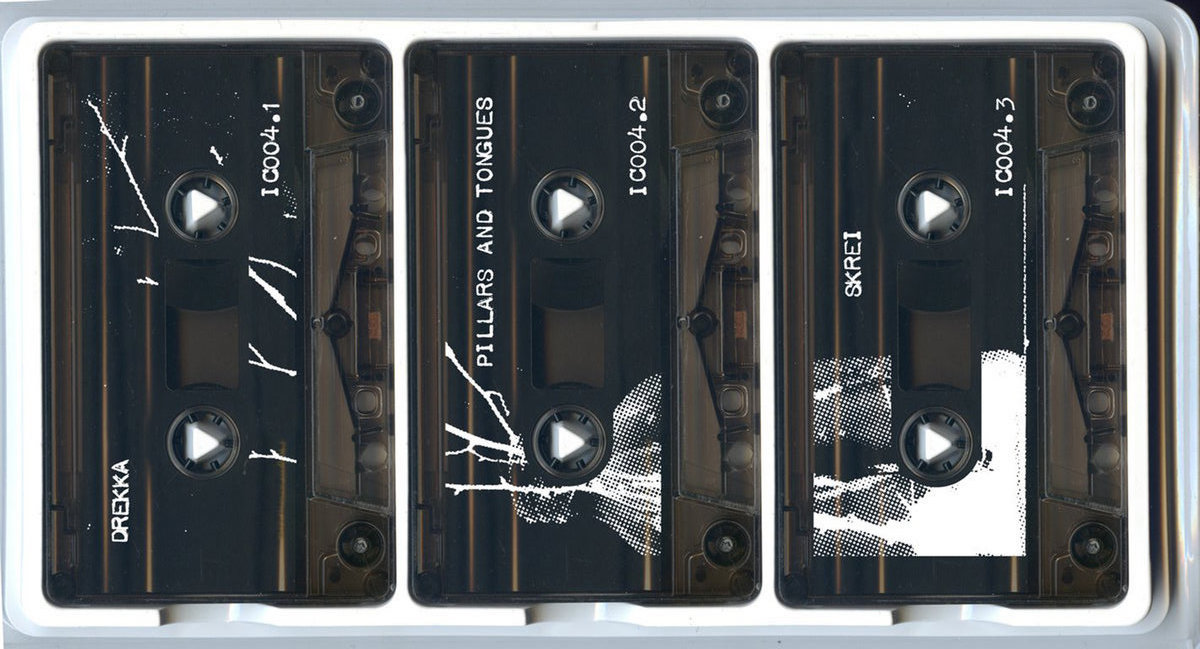 "Approx. 6 minutes" (2000) was recorded a few months after I moved from Chicago to Bloomington. It was a late night session recorded one weekend when Static Films and Kirstin Grieve came to visit, heavily influenced by the live digressions performed by Leonard Cohen and The Army on their tour documented in the film Bird on a Wire. I have reworked this session many times since 2000, most recently as one of the "Songs of Reunion" palindromes on the Fabrica Records boxset, Held There, Beside the Signified.
"Instrumental 3" (1996) is one of the very first Drekka tracks I recorded, from 1996. It was the first session I did that sounded like what I was going for at the time; a kind of Flying Saucer Attack, hazy, meditational space-folk sound. I still love this track, heavily inspired by living in Alaska for a year or so previous to moving back to Boston and then to Chicago. The '90s were years of constant movement for me.
SIDE B:
"Thirty-three years will not be a long time" (2000) is a track I recorded just before moving to Indiana. It was a rumination on aging, as I entered my thirties and approached the age Christ was historically when he was crucified, as well as the age Leonard Cohen was when he recorded his first album. It is a collaboration with Angelica Busque, an inspiration and endlessly enthusiastic artist who has sadly since passed away. It was recorded for a Christmas compilation on Silber Records and also released on a Christmas comp for the Netherlands label VPRO.
"Christmas 1973 or 1974" (1999) is a lament for my childhood. I can hardly remember anything from when I was younger. For years, I had a vague memory of having seen some Super 8 films of myself as a young child. I would eventually find the films when my grandparents were moving out of their house of 50 years, so we made a video for the track using the actual footage yearned for in the lyrics, manifesting this dream. This is another early example of my interest in evolutionary production techniques. The base of the song is drawn from a Static Films cover recorded a year earlier as a birthday present for Mark Trecka. And the lyrics for this track were later used again for the Turn Pale B-side "Mesmerized."
"We who are not lonely" (2000) is a favorite early Drekka track for many people. This track and the next were recorded while I was preparing to leave Chicago, in an empty apartment with Angelica sleeping or reading next to me. It was inspired by something Jeff Magnum had written regarding why he had stopped working on new Neutral Milk Hotel material. The desire to have a positive effect on the world around oneself, in spite of how we may be feeling internally. And when in doubt, attempting to be unseen.
"Tracking shot (wide)" (2000) is a stream-of-consciousness sound piece dedicated to Andrei Tarkovsky. I used to work on evolving loops for hours in my studio, every hour or so recording a few minutes to DAT. This one came together late one night while it was pouring rain outside. I had been working on a concept album focusing on the themes of Tarkovsky's films, and for me this track evokes the scene in Stalker where the stalker, the writer, and the professor are sneaking out of the city. The track was released as a multi-speed lathe-cut 7″ on Morc Records, cut to be played at any speed.