Photography CAMILLE BLAKE
Violist Annie Gårlid has revealed her first solo album under the alias UCC Harlo. Due out March 22nd through Subtext Recordings—the heady imprint of Emptyset co-founder James Ginzburg—United is described as "sonic reconciliations between the old and the new… the idea that music is always embedded in its environmental and historical context and mediated by internal emotional landscapes."
Since that's a lot to unpack, creatively and conceptually, we sent Gårlid—a member of Holly Herndon's live ensemble and frequent collaborator of such like-minded experimental musicians as Caterina Barbieri and Bill Kouligas—a few questions about the restless train rides and brash recording sessions that led to left-field triumphs like the lead single we're premiering below….
Can you start by talking about your new song, "Ceres"?
I made this track one afternoon in Berlin. It was pure improv/impulse and was one of the rare ones that felt born whole. It's just me on viola and voice with lots of pitch shifting. I could have made it longer but every time I listened and reconsidered I felt like everything was already there.
How does United meld your love of classical and club music?
This melding wasn't a pre-conceived concoction, but more like the makings of free-wheeling experimentation using everything in my musical vocabulary. I have played music since I was a kid, studied both viola and voice through the masters level (and eventually specialized in early music), and still perform regularly. In Berlin, I dove into the electronic/club and Echtzeit music worlds and was (hyper)active as both a performer and behind the scenes.
Although I've always played "classical" music at large—Baroque through contemporary—I've always been drawn to the earliest and newest crevices as a listener, and to dance and weird pop music. "Neo"-anything (neo-Baroque, neo-classical) has always been a taboo in classical music; we must always forge ahead without conversing backwards. And there is often a distant admiration of the concepts of concert hall/church music in the electronic music and dance music worlds, but never an admiration that draws people truly closer, or that draws it closer to us and gets it out of a sterilized, formal, nerdy otherness realm. Medieval, Renaissance, and Baroque music offers nourishment I don't find anywhere else, and I wanted to experiment with representing it or translating it in a way that felt genuine.
Two of the songs on here are taken from my live performances as a viola player and singer. The second track, "Bach Gamba F*cked," is a recording from my masters recital in Cologne. I performed an entire sonata by Bach; this is my favorite movement from it in its entirety, simply put through a flanger. The "Sumite" track features a three-part tune by the Ars subtilior composer Magister Zacharias (Italian, ca. 14th century). I first made it in conjunction with a live concert I organized in Berlin with friends. We performed it on viola, bass flute, and trumpet, and I decided to make a remix version to play after the concert. The synth highlights feelings that are already in the original, but in a vocabulary of our approximate time. And the field recordings also color in drama and texture that is already suggested in the score. They bring it to an idea of place, I guess!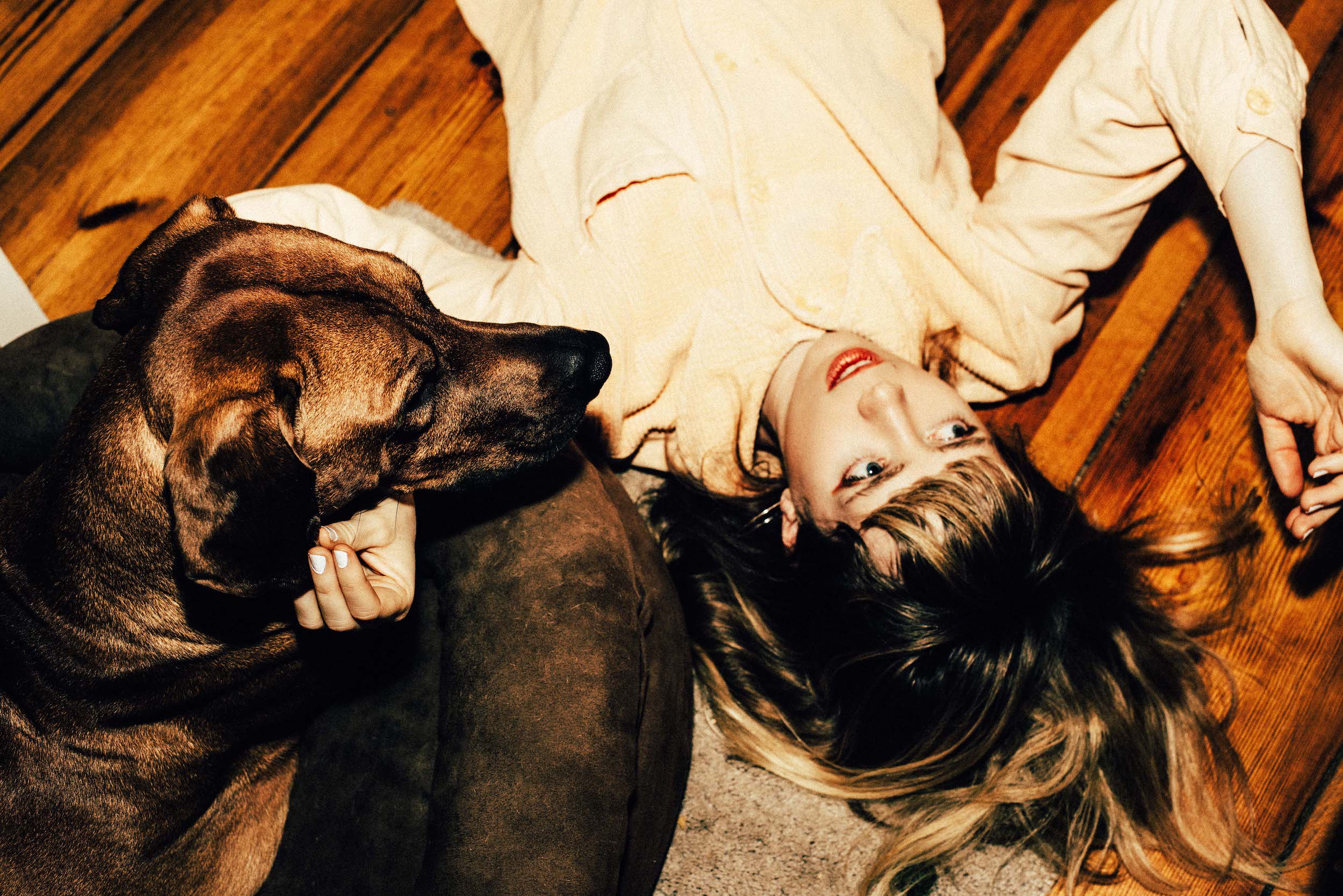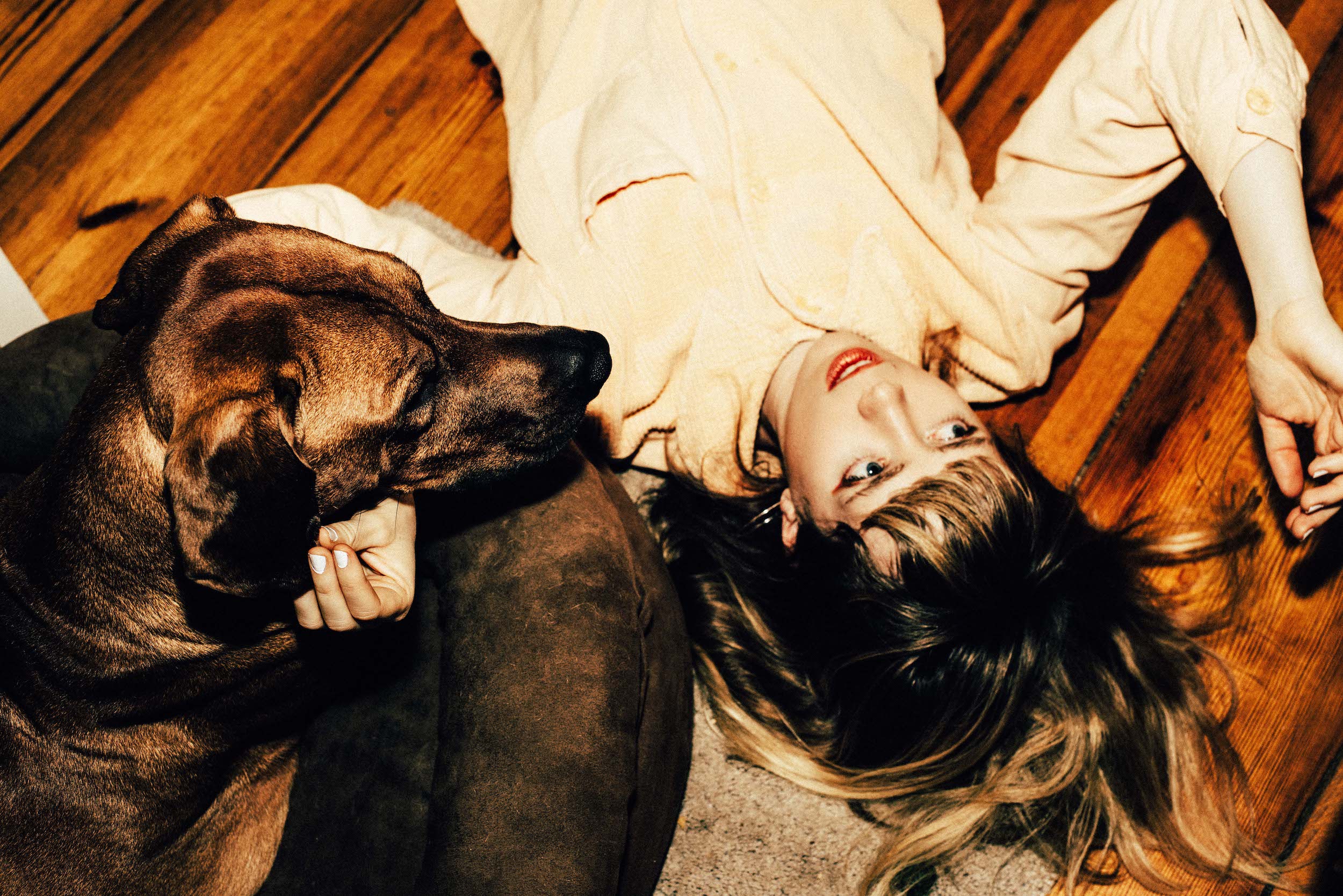 How did the record change over time, both musically and conceptually?
This album took six-plus years to make. If I had been feeling even more grandiose, I could have called it The German Years, like the Moondog compilation. In fact, it's kind of a compilation itself. The oldest tracks on the album date back to 2012. I don't think I knew that I was beginning an album at the time; I was just believing in the value of impulse and lo-fi equipment.
I started tracks on the train as I commuted to and from my job as a viola player in an opera orchestra. I felt really far away from the imaginative part of myself and from communities that valued being experimental in a lighthearted way, and poured a lot of this yearning into my "device". Many of the tracks are newer. Several were in Berlin and sculpted over time; two of them were made this past summer. The tracks were all conceived as entities unto themselves and not necessarily to fit onto an album with other tracks, but to me they all live in the same realm. They are an eclectic bunch but I think they have things to converse with each other about and they arose out of similar impulses. Like siblings.
What were some non-musical influences on the writing of the record—things like travel, books, films, etc.?
I've spent a lot of time traveling in Europe for work; especially within Germany and the Netherlands, but also in Italy, Sweden, and France. All of these different languages have gotten into my ears, and the process of learning a language—the point of no return or almost fall from grace where it turns from being sound to a carrier of meaning—has always interested me. That only really happened in a real way with German, but I'm also at a point with Italian and Dutch at which they are more than sound and not quite meaning yet. These processes have helped me think of all sound as a carrier of meaning or life or intention—as full, in any case.
Books: a lot of the thinking around (feminist) post-humanism have influenced my approach to music—ideas that the state of the world demands that we take other forms of life seriously as models for living (i.e. people like Anna Tsing and Astrida Neimanis). I've also always been influenced in a lasting way by writers and filmmakers that deal with haunting: Charlotte Brontë, Toni Morrison, Marilynne Robinson, David Lynch, etc. Another influence has been ASMR (which is all about sound but maybe not about music, per se) and particularly the work of Claire Tolan, who I've been lucky enough to "whisper" with a couple of times. I like that with ASMR, the project is generosity and play.
How about surprising musical influences?
I don't know if would be surprising, but the whole trance deconstruction thing spearheaded by Lorenzo Senni. Also gabber (we had a fun night at CTM last year), and a vocal ensemble from Belgium called Graindelavoix. I also recently read a book about Lou Harrison, a West Coast composer and contemporary of John Cage. Harrison's eclecticism as a musician is appealing to me. Every punk loves Cage, and I do too, but he actually kind of synthesized a lot of philosophy into a marketable art product, whereas Harrison was too wide-ranging in his efforts for easy marketing. I admire and can relate to that kind of eclecticism.
Can you elaborate on this description from your bio: "United acts as a means of claiming a right to obscurity and of 'sounding' ambivalence, doubt, and messiness in an age that demands transparency and clarity"?
I just feel like ambivalence—in a decision, in emotion—delays action and people want action. Ambiguity makes people uncomfortable. Indecision, doubt, conflict, are all considered problems to be solved, as is obscurity, whose solving is clarity. We are pressured into presenting things as clear rather than as the complex things they are. The impression of simplicity is often just false (or good) advertising. I never planned this, but after making some of these tracks I recognized ambivalence, doubt, and inaction in the sound.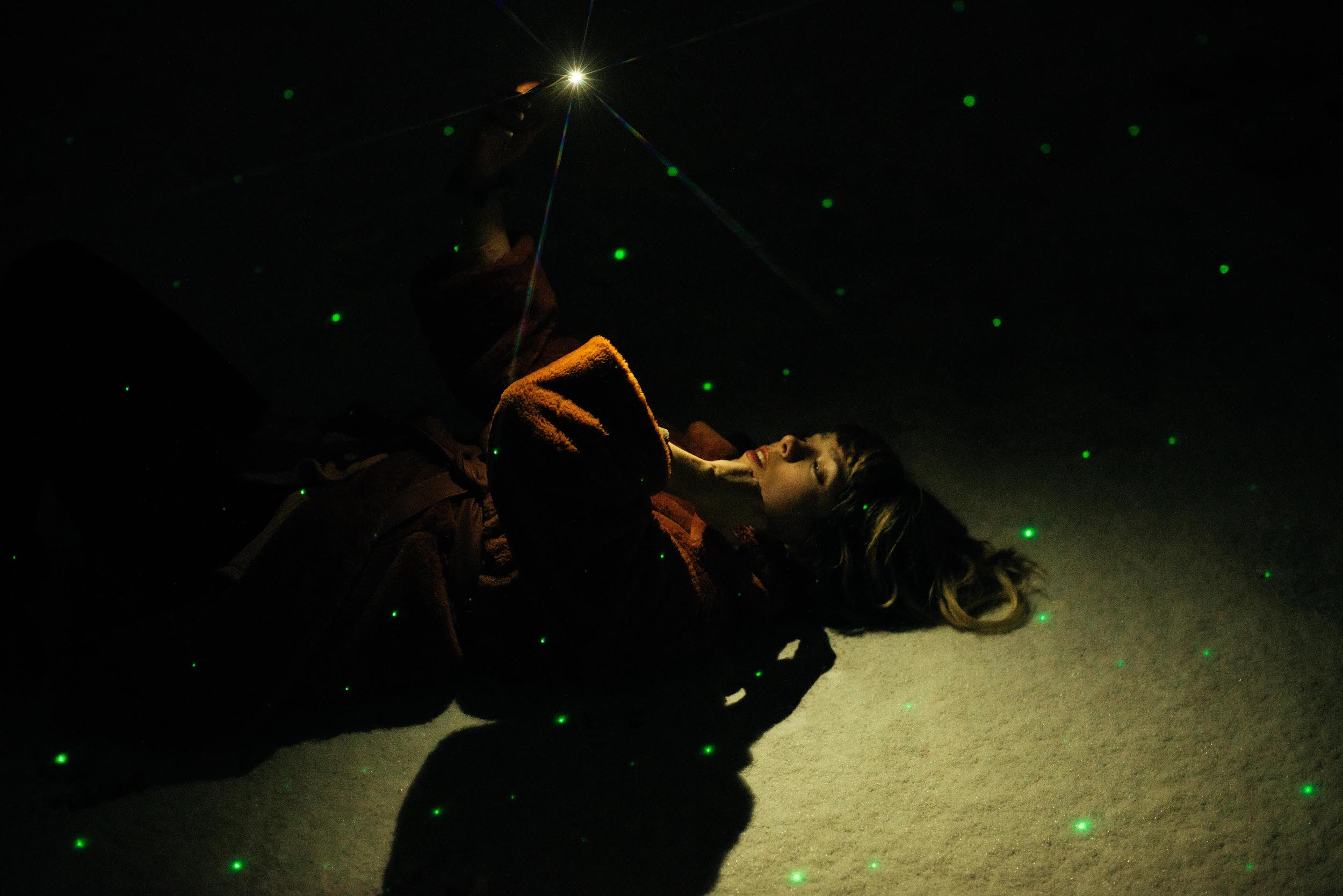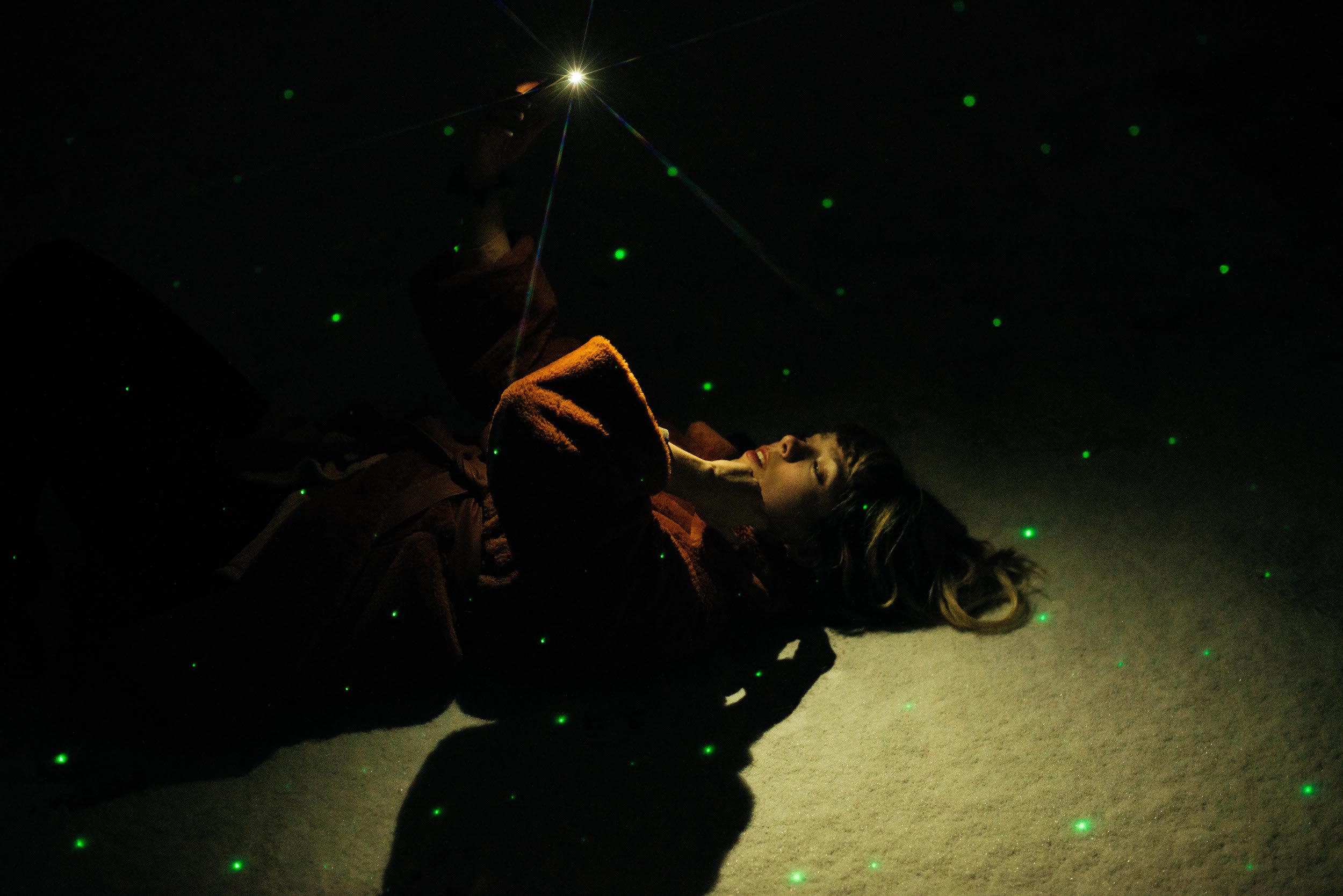 How has working as a solo artist compared with your previous work alongside Songs, Holly Herndon, Emptyset, Caterina Barbieri, etc.?
Playing music with other people (especially with all of these people) is really joyful; rehearsals with Songs and Holly usually involve home-cooked meals. Holly rehearsals are a riot and bring out the wacky children in all of us. It's really important to me to have music be a communal activity. It's such a nice way to coexist with and get close to other people. Each of those projects has also encouraged a different approach to singing and co-composing, and in some respects that has probably bled into my UCC Harlo stuff and made me more confident in my own musical intuition. It's also been great to have my own project, because I have total freedom and don't need to explain anything to anybody in the process.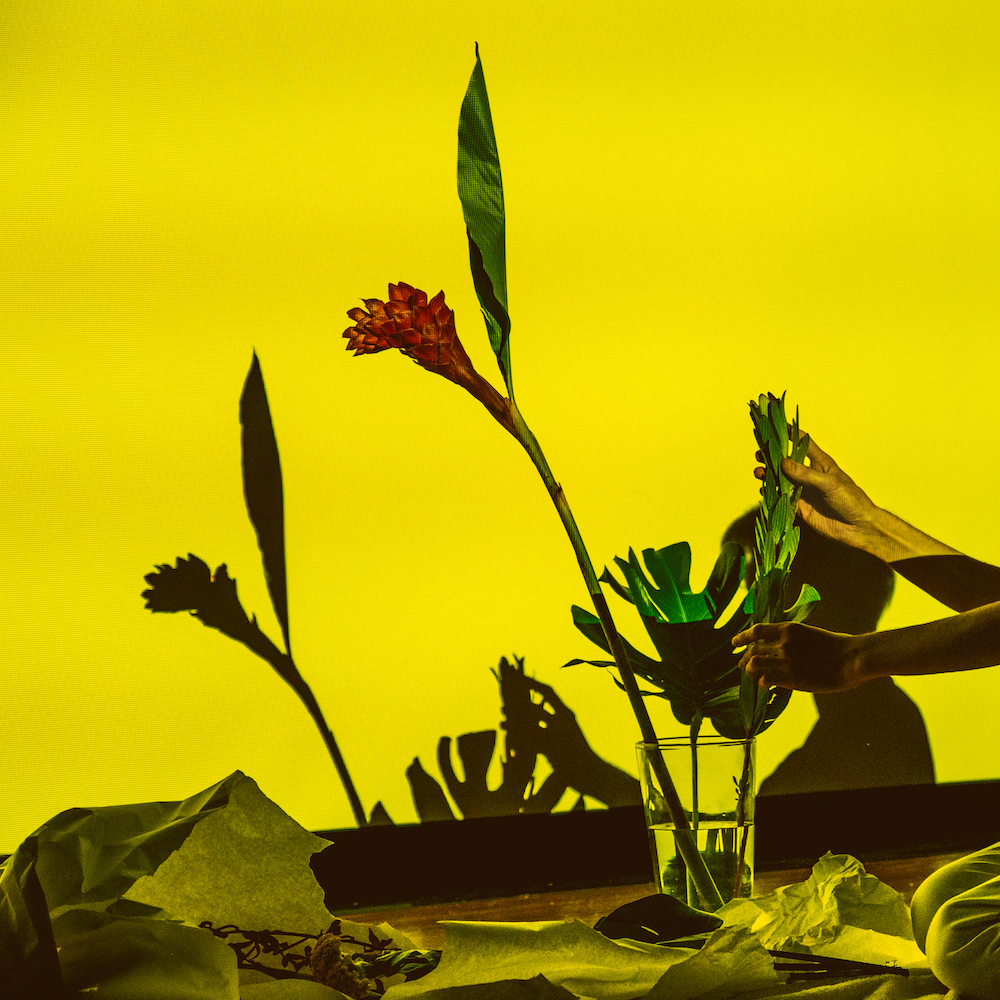 UCC Harlo
United
(Subtext Recordings, March 22nd)
1. Ceres
2. Bach Gamba F*cked
3. Palimpsest / Too Near
4. Lyricist of Panic
5. The Secret Lives of Plankton
6. June 29th (The Third Space)
7. Sumite Karissimi
8. Queen Anne's Lace
9. Áve Giove