Words C DUNCAN
I have always, up until now, worked alone. I liked the feeling of freedom that comes with recording what you want, when you want. Of course it had its limitations, as I couldn't record exactly what I wanted from home and I'm not proficient at every musical instrument (sadly…) but I made do with what I had and in a way that's what helped me shape my music. For my third album, however (Health, out today on FatCat), I wanted to change things up a bit.
Having toured extensively with Elbow in the UK and U.S., I became friendly with the band and Craig Potter (the keyboardist and producer on all their records) and I started talking about working on this new record together. We had a lot of similar tastes and seemed like a perfect match musically.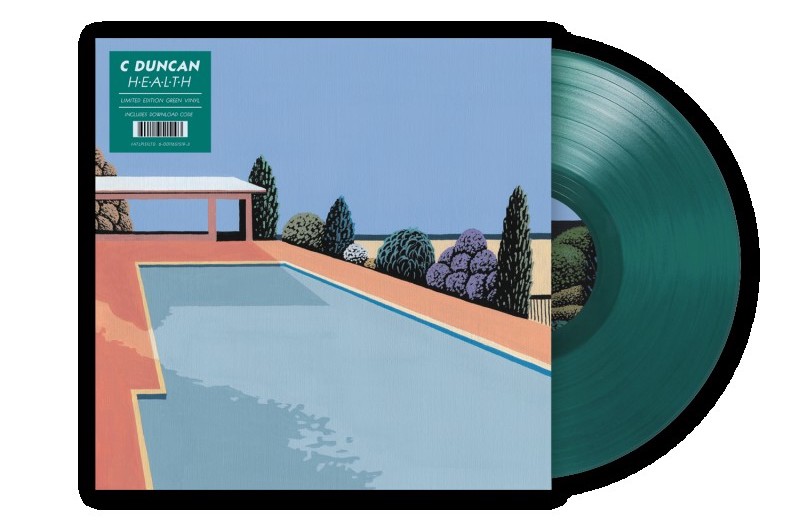 It has always been a dream of mine to have a choir in my music. I try to recreate a choral sound by multilayering my own vocals, but nothing sounds quite like a real full choir. It wasn't until I was in the studio with Craig that he suggested that we got a choir in to record. He had previously worked with the Hallé Youth Choir and had contacted them to find out if they were available. I jumped at the chance and started writing choral arrangements. Prior to going down to Manchester to record the album, I had spoken to both my parents about whether they could play strings on the album. I have always wanted to get them involved in my music in some way, as they are fantastic musicians. They both happily agreed and I ended up using them on over half the album.
The whole album has real drums on it. With my previous records I didn't have access to a kit (mostly because I recorded at home…) but for Health I wanted to create a more live feel. When I demo'd the tracks originally I was quite meticulous about how I programmed the drum patterns so I had a clear idea of how I wanted them to sound. However, not really being a drummer myself, I gave them to my fantastic drummer Liam Chapman, who plays drums in my live band. After learning the parts ( and adding his own artistic flare and unique sound), we recorded them.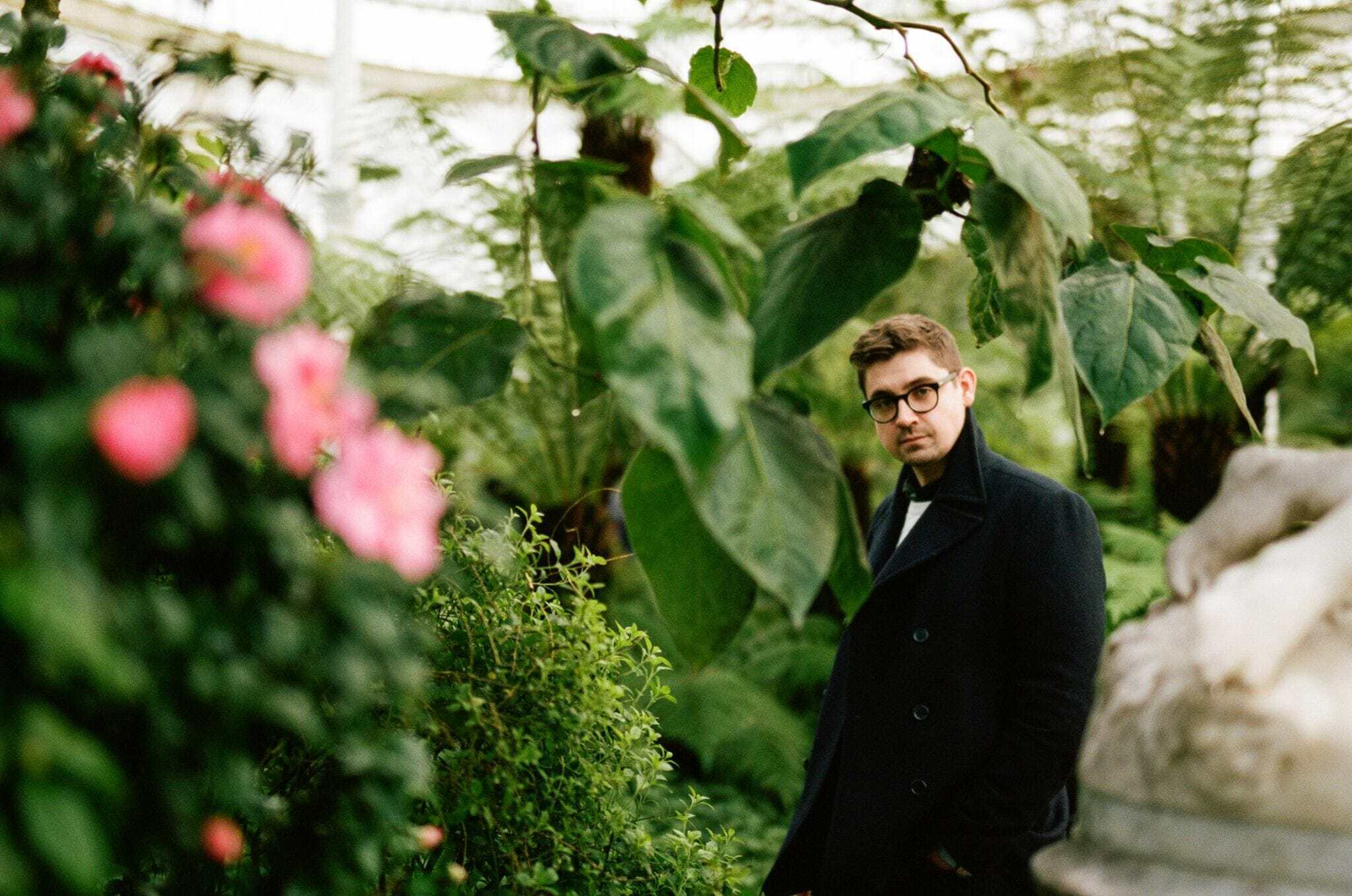 "TALK TALK TALK"
To match the upbeat, almost disco feel of this song I was really keen to get strings and female vocalists involved. Both elements really open up the sound and help drive the song.
"WRONG SIDE OF THE DOOR"
I wanted this song to have a real lovesick ballad feel to it and that's where a choir of 'oohs' come in! It's quite a cinematic track and I wanted it to sound a bit like the end of an old '60s film (Umbrellas of Cherbourg), with strings and the chorus sliding around the chords and gradually becoming brighter as the songs reaches the end.
"IMPOSSIBLE"
Very similar to "Talk Talk Talk" in its instrumentation. I have always been a big fan of ABBA and the staccato strings and female backing vocals really helped me achieve this sound.
"HE CAME FROM THE SUN"
This is by far the most epic song I have ever written, and I needed instrumentation to reflect this. Choir and strings feature heavily in this song to accentuate the climaxes, but it's the constant high up broken chords on the guitar that dictate the harmony and keep the song moving along. I should say at this point that this is the first record of mine that I have used electric guitar on. In the past I used a nylon string acoustic and ran it through amp simulators to make it sound electric. And electric guitar features quite heavily on this record.
"HOLIDAY HOME"
This is also the first record of mine that I've used real pianos instead of MIDI piano. The heavy, yet breezy piano chords on this tune really set the tone. There is also an element of cheesiness to it (not just in the lyrics), with the Nile Rodgers-esque guitar riffs throughout and hand claps. It was my attempt at Yacht Rock.
"HEALTH"
This is the most difficult piano part (and most relentless) that I've ever recorded…. It really is the main feature of this song. Having had female backing vocalists on other songs on the album I wanted to have some male ones too—other than my own. So I plucked up the courage and asked Guy Garvey! His voice (which I absolutely adore) blends perfectly with mine and his vocals aren't too high in the mix. I like the idea of having a guest singer like Guy that when you listen to at first you can't quite put your finger on who it is but you recognise their voice. Then after a couple of listens it's undeniably them that you're hearing. Myself and Craig also performed the extra percussion parts (bongos, etc.) to give it a slightly more jungle vibe.
"SOMEBODY ELSE'S HOME"
I wanted to create a chamber-pop sound for this song and adding a string quartet helped achieve this. The jazzy guitar chords and vocal 'oohs' and 'aahs' add to the hazy summers day vibe of the track.
"BLASÉ"
Following on from the last track I wanted there to be a continuing hazy sound, but slightly more boisterous. This song is quite brash lyrically and I wanted there to be a jumpiness to the music to match this. The synths matching the guitar in the solos help create a quirky and slightly '70s sitcom opening theme feel too.
"REVERIE"
This is definitely the breeziest, yet darkest track on the album. There is a distinct change in mood as the song goes on. It starts very guitar-based, with expansive string chords and melodies, and gradually becomes heavier. The choir in the last section is extremely haunting as the strings reach higher and higher adding a real fragility to the sound. I wanted the music to become more and more lugubrious to match the growing sorrow in the lyrics.
"PULSES AND RAIN"
It took a long time to find the right vibe for this song. The original demo was quite disco (similar to "Talk Talk Talk" and "Impossible") but we wanted to do something different for this one. It is very rhythmically driven with Craig and I adding A LOT of different percussion to it on top of the drums. In a way it has the same synth sound as "The Midnight Sun" but on a much grander scale.
"STUCK HERE WITH YOU"
Again, I wanted this song to have a slightly cinematic sound to it. There's almost a slight Western feel to it. I also wanted to get an actual guitar solo into this record, and this was the perfect song for it. This was also very specifically placed as the second last track on the album because it is slightly raucous and leads very nicely into the final song.
"CARE"
I always like to save the saddest song for last on my records, and this definitely keeps in line with my previous albums. I had originally demoed this song with me doing all the vocals, but it really needed a full choir. The Hallé Youth Choir perform with real musicality and subtlety which sits perfectly under my very high vocals. "Care" is, in essence, a short choral piece that does its thing then floats away into the ether.