Photo KRIS DEWITTE
As if Carly Paradis wasn't busy enough scoring acclaimed TV shows (Netflix's The Innocents, the BBC drama Line of Duty) and top-notch film trailers (True Detective, Homeland, Hugo), the composer recently wrapped her third solo album. Due out November 29th, Nothing Is Something features writer / performer Polarbear and such liked-minded guest musicians as Mew frontman Jonas Bjerre, EERA, Douglas Dare, and Tamar-kali.
"It was an honor to work with so many talented singers and artists I adore," says Paradis, "and see how they interpret my work. For me, the different voices embody the concept that life's essential growing pains and feelings are not just mine but shared by everyone, and when you think there's nothing, it's actually something. Whether the space in the sky above us, or the feeling of hopelessness, it's still something, and I find that comforting and universal."
Adding yet another layer to the shape-shifting LP is a curtain closer from Stranger Things composer / S U R V I V E co-founder Michael Stein, who puts a triumphant spin on the Bjerre-led single "The Crushing Weight of History."
"Having Michael Stein remix 'The Crushing Weight of History' feels like the stars aligning over the Californian desert — where he actually partially remixed the track," explains Paradis. "He grafted the song to take on a new form of frequencies, colliding his world and mine. It's such a stellar album closer that speaks an epic truth to both of us; we need to face ourselves in order to survive the future."
"When you begin a remix with a great track," adds Stein, "it is inspiring but a little intimidating. You are given the opportunity to reinvent someone else's vision and hopefully in the process you create something equally exciting as the original. In this case, I wanted my production to feel unique but remain congruent with the rest of the album. This was a really great collaboration and we look forward to working together again in the future."
Check out a couple other selections from Nothing Is Something below and look out for its proper vinyl pressing later this winter….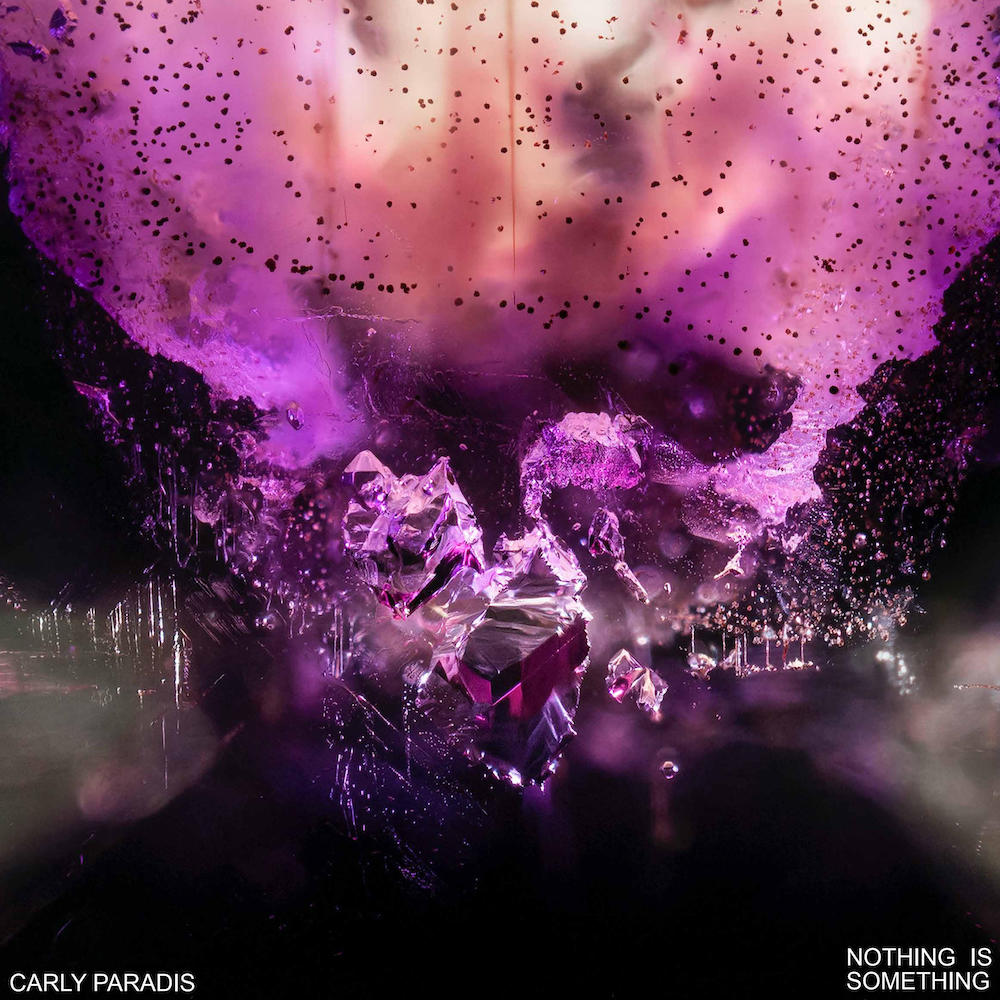 Carly Paradis
Nothing Is Something
(self-released, November 29th)
1. The Crushing Weight of History (Ft. Jonas Bjerre)
2. Heaven Ain't A Place
3. The Innocents (Ft. EERA and the London Contemporary Orchestra)
4. Forget Me Not (Ft. Douglas Dare)
5. I Can't Wait To Get Things Started (Ft. Polarbear)
6. Intimacy and the Avant-Garde (Ft. Galya Bisengalieva)
7. Rooftop
8. If you Want to be Somebody Else (Ft. Kendra Frost and Gregor Riddell)
9. One Light in the Sky (Ft. Tamar-Kali)
10. Binaural Glass
11. The Crushing Weight Of History (Michael Stein of S U R V I V E Remix)