"Watching old tapes of myself over the past year," says Casey MQ, "I realize much of my childhood world was a multi-faceted obsession with boy bands. Before even knowing about sexuality, I was seduced by their guise of desirability: a five-men crew with subtle homoerotic tendencies singing about wanting 'the girl' and basking in the surrounding fandom. These images pervaded my childhood and plagued me with confused desire.
He continues, "I was enriched and enchanted by that world. I wanted every piece of it; I wanted to be a part of it."
That dream is finally realized on babycasey, the avant-pop album Casey MQ unveiled on Halocline Trance last month. Rooted in childhood recordings and elevated by years of experience as a classically trained solo artist and collaborator (Austra, Suicideyear, Cadence Weapon), it's the record he was born to make and put behind him. The past inside the present.
The left-field LP's also a logical progression from Casey's work as a curator, promoter, and DJ in the Toronto collective Raven's Vision and queer online party Club Quarantine. The latter's become particularly apropos as of late, attracting such esteemed guests as Charli XCX, Kim Petras, and Tinashe, and leading quite a few culture vultures (New York, VICE, even the CBC) to declare it the future of nightlife itself.
In the following exclusive feature, Casey takes a long, hard look at the boy band songs that shaped him on a personal and creative level over the years….
*NSYNC – I WANT YOU BACK
I think what I particularly like about boy band tracks are so many of the songs feel like there is some impending and overwhelming drama in the music. The harmony of this track in particular feels full of theatrical melancholy in the romantic sense of the word. The background vocals are in full effect and completely sorrowful. The backdrop of the rhythm is there, but I'm completely pulled into the chords and melody of this one.
*NSYNC – TEARIN' UP MY HEART
Same era and feeling tbh. The music video is my memory of boy bands imprinted and what I imagined all cool boys did together.
ALL-4-ONE – I SWEAR
This song is completely jaw-dropping to me. The emotion and sentiment is beautiful and the chorus holds on tight. The vocals in combination with electric piano is so lush. I'm listening to it again right now and I didn't even realize there was a saxophone solo in the song, which is just perfect.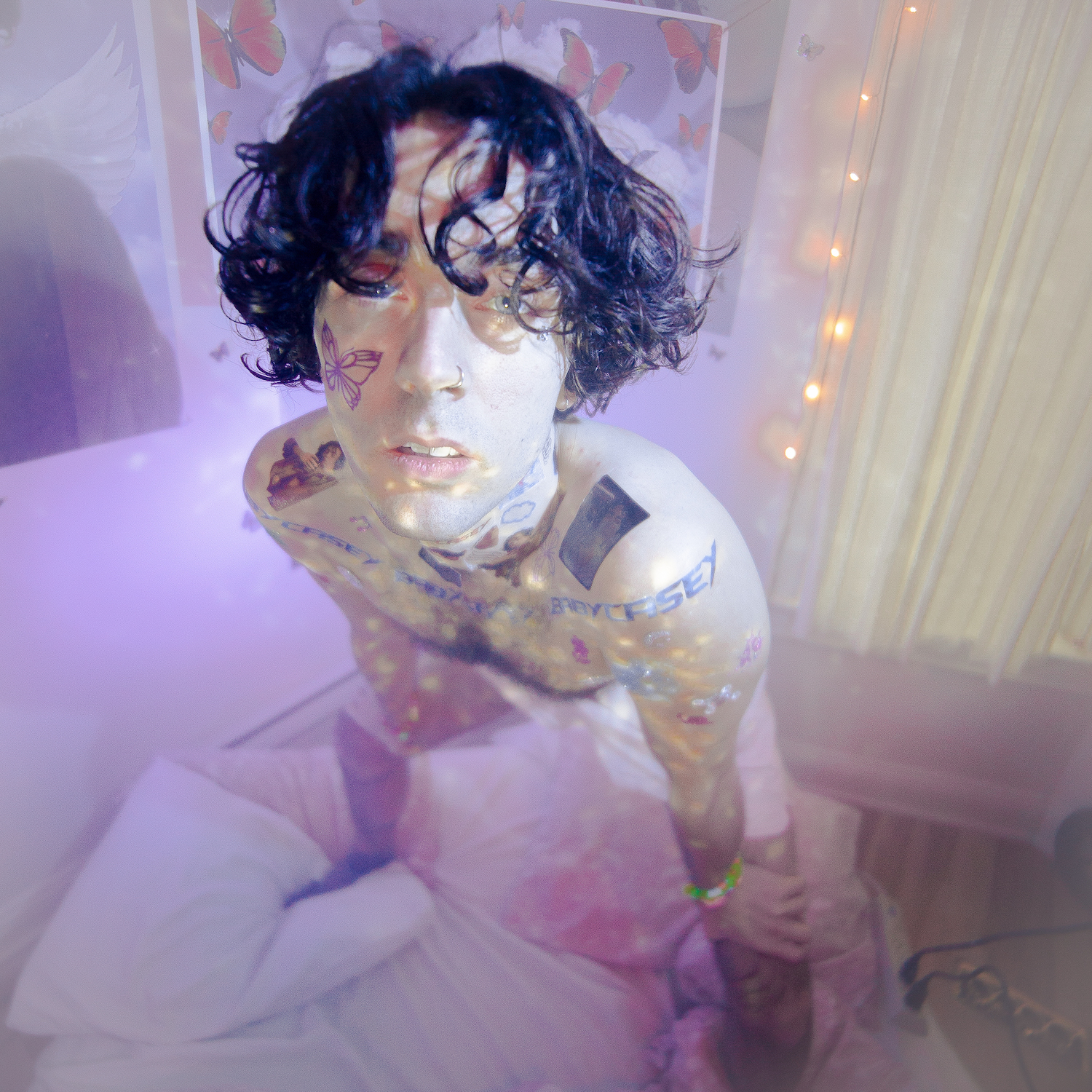 O-TOWN – LIQUID DREAMS
This song is fucked lol. I don't even know if I love it. I think I do. What I do know is that I filmed myself as a child lip-syncing to this song and then recorded over the tape for a movie that I wanted to watch with friends. After the movie finishes, my lip-syncing performance cut right in and interrupted the credits with a very emotional rendition of O-Town's music video. I was teased, ridiculed, and repressed my sexuality from that day forward lol.
But seriously, that moment was terribly scarring. I probably picked this song more for that story than anything.
O TOWN – ALL OR NOTHING
Great song. Probably should've picked this one as the main O-Town track, RE: emotional scars. I probably went home after that horrible day and sang this in my room.
S CLUB 7 – NEVER HAD A DREAM COME TRUE
Cathy Dennis is a genius! This song is magical. I play it in my live show all the time. I love the way it starts; I'm already broken on the first note and then the vocal melody followed by the held string comes in. :'(((( There was a certain obsession you could have with S Club because they had the TV show where you feel like you were completely in on their lives.
NEW EDITION – CAN YOU STAND THE RAIN
The original boy band really. You can so clearly see how much is an imitation of what New Edition was doing — the musical foundation, the melodies and harmony, the music videos. Such a beautiful ballad, and the line "can you stand the rain" cuts so deep.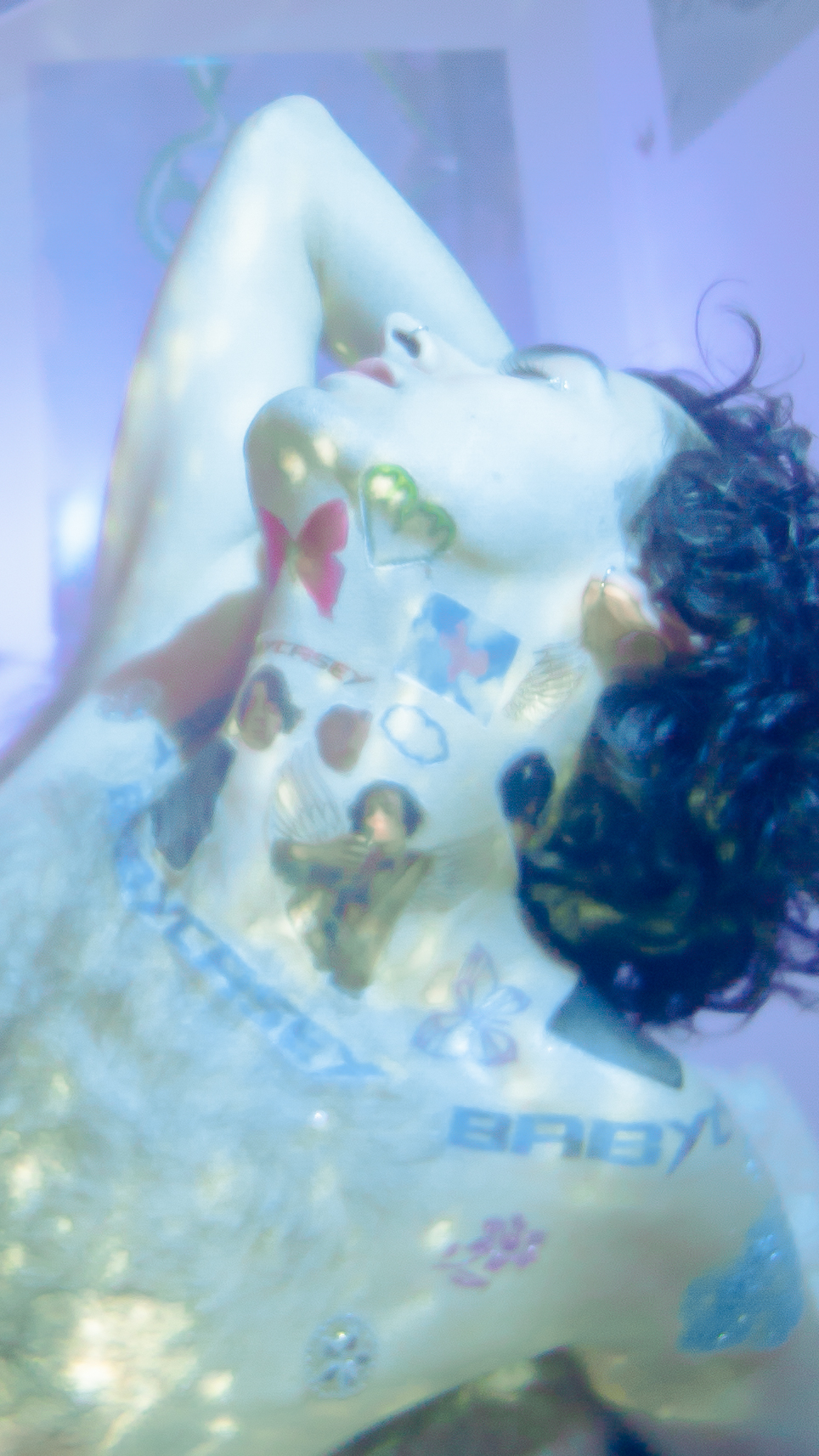 MY CHEMICAL ROMANCE – HELENA
Maybe this is a stretch, but in retrospect it just feels like it fits. The theatrical musicality of it all. This is a boy band who in NO WAY was a boy band, which perhaps made them all the more boy band. I just feel like they held onto their aesthetic so dearly as a group, and it just works so well for them. This song lies somewhere in my favourite songs of all time for sure.
BOYZ II MEN – WATER RUNS DRY
AN AMAZING SONG!!!!!!!! UGHHHH….
BACKSTREET BOYS – LARGER THAN LIFE
Of course. This is basically an AC/DC song with spaceships and hot dancing. The riff is so gay; I love it lol. And then there's that suspended bridge. I think this was my introduction to dynamic music, and how much pleasure I get out of a big shift like this…. And then the riff returns haha.
ONE DIRECTION – KISS YOU
The pre-chorus does it for me.
RICHARD MARX – RIGHT HERE WAITING
I love the way the bass feels in combo with the piano. Not a boy band track, but a template for boy bands to come. So dramatic and gorgeous.
HONORABLE MENTIONS
FURTHER LISTENING