Photo ALMA HASER
As anyone who's heard Chris Clark's many releases for Warp Records over the past 13 years knows—including the recently released Clark LP—he's never quite subscribed to any one subgenre or scene. The producer's music is utterly mad instead, a head rush of ambient and aggro hooks that land squarely on the dancefloor one second and retreat to the living room the next. In the following exclusive feature, Clark shares the wildly divergent sounds that shaped him, from Pantera and Prince to Broadcast and Bach…
[youlist pid="PLlxVAExh_bYZyHuGnT8d_WswFD49ZWMJ1″ width="620″ height="349″]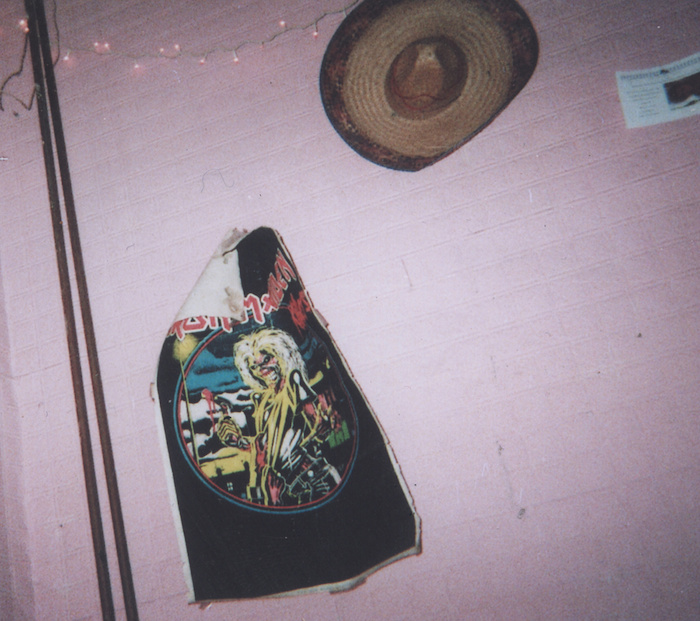 THE RECORD THAT SHOULD HAVE WON AN AWARD
Harvey Milk, Life… The Best Game In Town (Hydra Head, 2008)
In my mind, the first track on this album is just about the finest piece of rock music recorded in the last 30 years. I remember listening to it after a gig in London, in Terminal 5 at Heathrow. I just ended up walking round in a circle in the departure bit with my trolley, about 10 times with this on loop, grinning. The ferocious noise bit at the end, the ways those guitars fall apart and dissolve the mix like battery acid on a skeleton, the beautiful intro, the versatile vocals, the weird, cosy tripped out christmas time lyrics, the suicidal thoughts, and then the final triumphant victory cry:
"I'm right here in the now and living life/ It's the best game in town/ And death goes to the winner…"
Endless.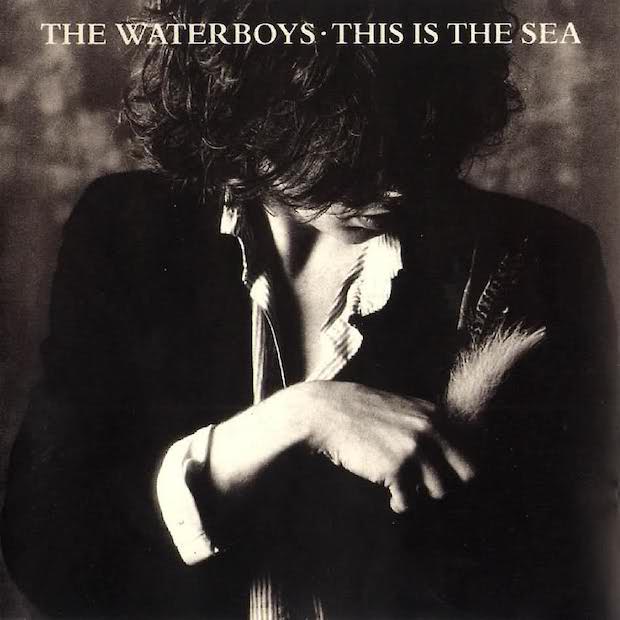 THE RECORD I'VE CLEARED DANCEFLOORS WITH
Waterboys. I was DJing at Warp 20. Phil Canning, who used to work at Warp, forever mocks me for this. It's probably deserved. He loves The Waterboys! I do too actually; it was just completely the wrong timing. I think I played it after a Surgeon record or something. My toes still curl to this day. If you allow your own toes to curl, then other peoples don't have too. It's like taking responsibility for your actions. If you cringe yourself, you take the burden.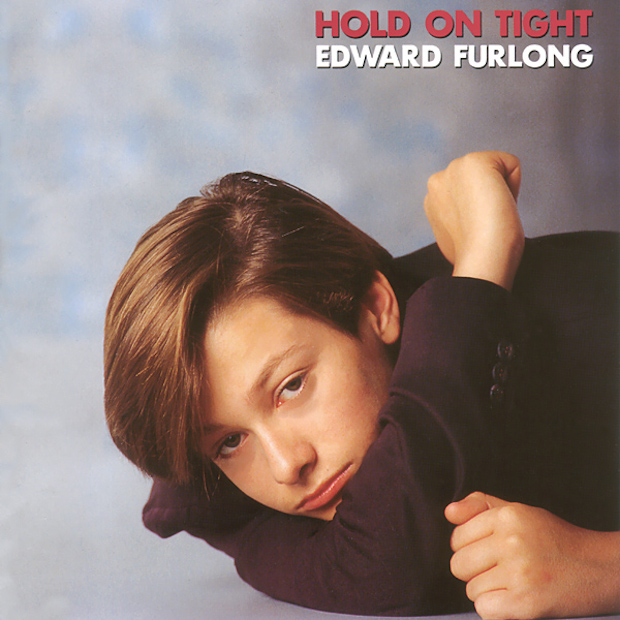 THE RECORD I HOPE TO NEVER, EVER HEAR AGAIN
Edward Furlong, Hold On Tight (Pony Canyon Inc., 1992)
The Edward Furlong version of "People Are Strange" by The Doors is a bit of a leg cramper. I mean, it's not like it's a good song in the first place! The Doors… pfff.
The cover reminds me of a smashed bag of Wotsits covered in sick and cheap lager. To be specific.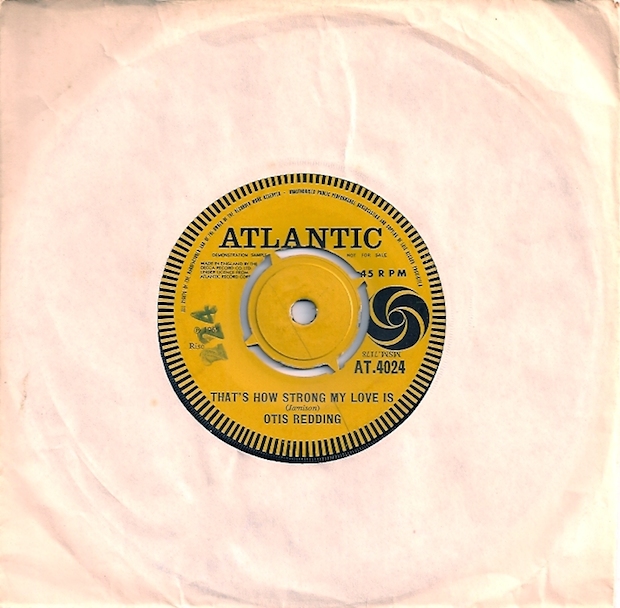 THE RECORD THAT NEARLY DROVE ME TO TEARS
Otis Redding, "That's How Strong My Love Is" (Volt, 1965)
Otis Redding always does it for me. My best friend got married recently. I was the best man. I spent loads of time doing a fantasy DJ set in my head. I didn't get it together to play any records; I just annoyed my mates by sending them texts going on about how good Otis is/was.
His songs are full of so much heartache—a lot of them about unrequited love or doomed, impermissible relationships. Amazing. There's a scene in the (brilliant) T.V. series Southcliffe to an Otis song, "That's How Strong My Love Is." It just kills me.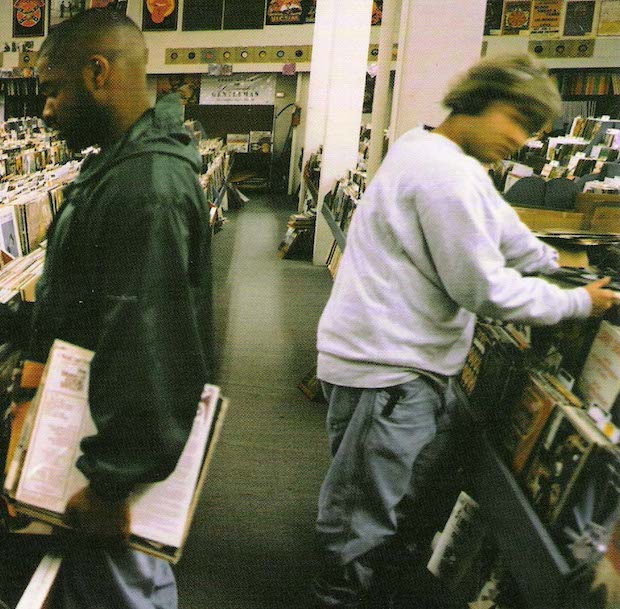 THE FIRST RECORD I BOUGHT WITH MY OWN MONEY
DJ Shadow, Endtroducing….. (Mo Wax, 1996)
I loved Endtroducing….. as a 13 year old. It still holds up—a lot of it. All of the scratch FX I can do without, but no one's messing with the drums on "Mutual Slump." I love how hollow and thin the tom sounds; a pretty bold move, really, to take all the bass out like that, but it sounds perfectly weighted.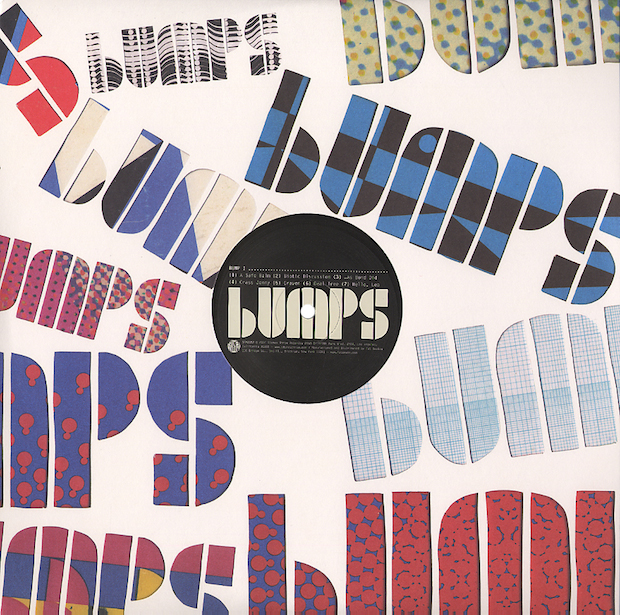 THE RECORD I'D BLATANTLY SAMPLE IF I COULD AFFORD IT
Bumps, Bumps (Stones Throw, 2007)
I keep on hovering over this Tortoise side project with a beady, predatory glint in my eye. Its not the £ though; it's just… how could you rip that and still have any self respect? It's too good—so much more than a breaks record. The drums on it positively sing, it's so well voiced, so plump, rewarding, full of perfect pocket grooves.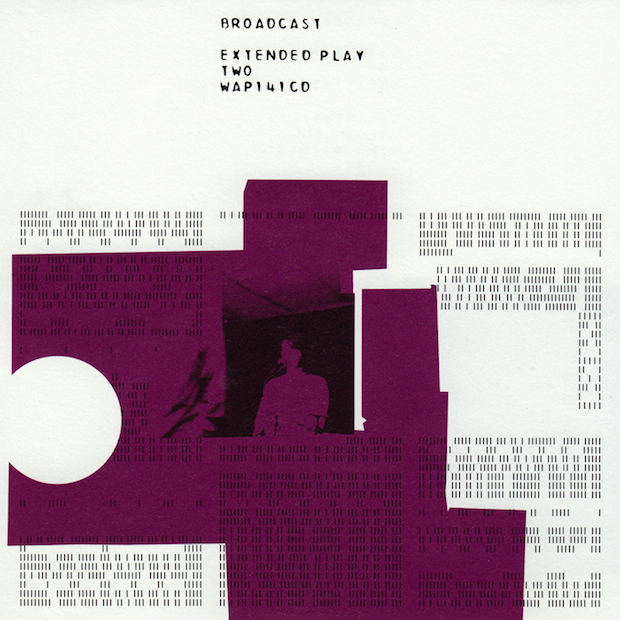 THE RECORD THAT MAKES ME PROUD OF BEING ON WARP
Broadcast, "Unchanging Window/Chord Simple" (2000)
I return to this one again and again. It's one of the most perfect songs on Warp. It's tinged with quite a heavy melancholy for me; I was pretty friendly with James [Cargill] and Trish [Keenan] when I lived in Birmingham. They helped out a lot on Body Riddle by lending me gear/drums/spring reverbs—the most generous, unassuming folk you could possibly know, delivering consistently uncompromising, brilliant work. Most humbling to know them. They weren't into the techno stuff I did at all but we knew each other well enough to sort of poke the fun out of each other affectionately. Miss those days really. The piano break at the end of this tune and then when it comes in again with the roaring drums. Just pure euphoria/sadness.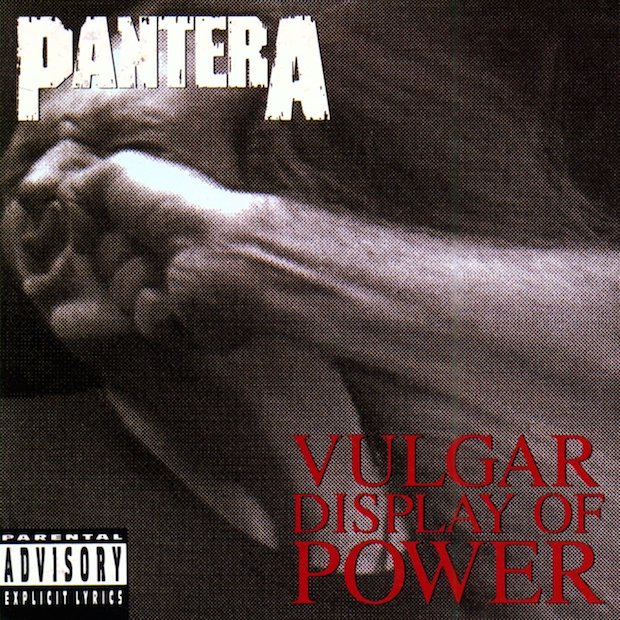 THE FIRST RECORD I JUDGED BY ITS COVER
Pantera, Vulgar Display of Power (ATCO, 1992)
The one with the fist smashing someone's face. Man I used to love that band—so tight. Memories of reckless teenage years coming flooding back.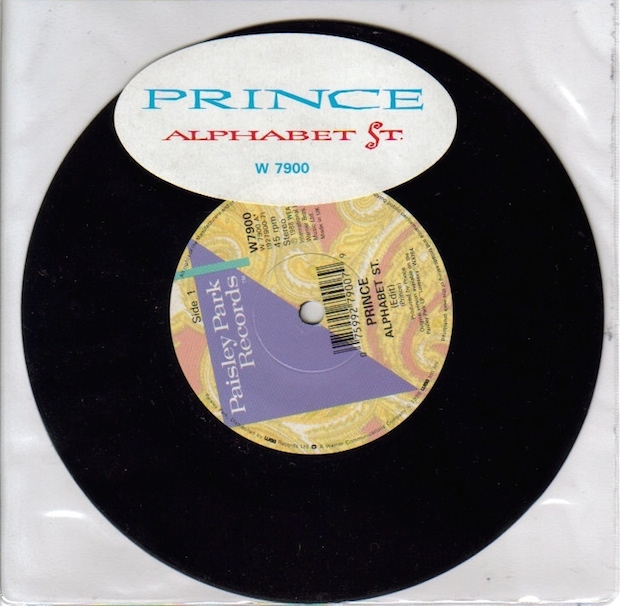 THE RECORD THAT REMINDS ME OF BEING A KID
Prince, "Alphabet Street" (Paisley Park, 1988)
I remember memorizing Cat's rap in it. I thought it was the coolest, most subversive thing ever when I was a kid. It sort of still is; the words in the rap bit are actually pretty beautiful—full of laaaaaahve in a glitzy, kitsch, Prince sort of way.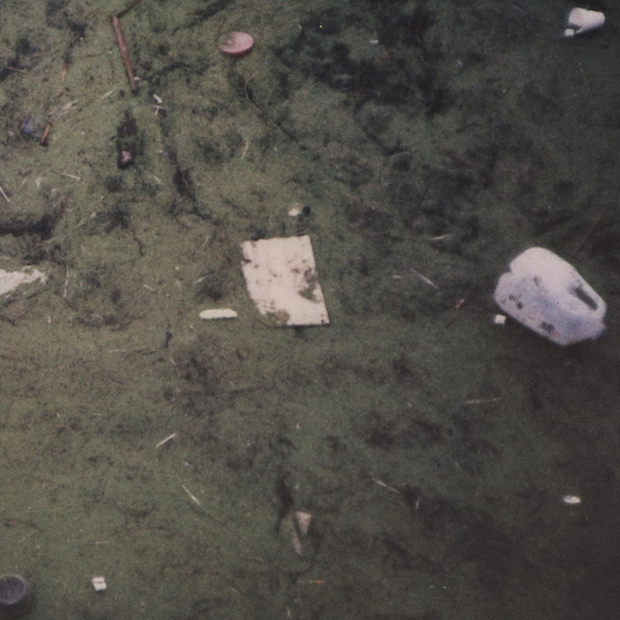 THE RECORD THAT CALMS MY NERVES WHEN NOTHING ELSE WILL
Kevin Drumm, Imperial Distortion (Hospital Productions, 2008)
Just pure, soft cotton wool sine tone loveliness. It's cured migraines before, this record. I used to just leave it playing for days on end, literally, just looping, quietly continually beaming out into the air in the background, making everything seem a bit more acceptable, soft and trippy.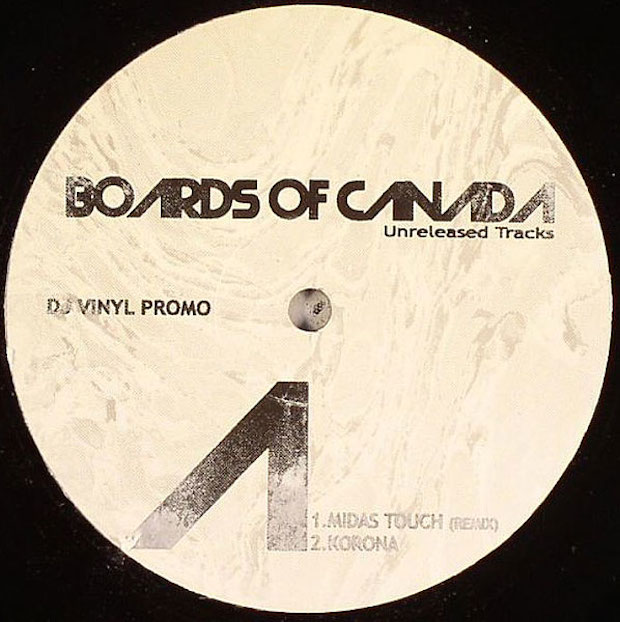 THE RECORD THAT WORKS EVERY TIME
Midnight Star, "The Midas Touch (Hell Interface Remix)" (Skam, 1999)
I much prefer this to the original, and all the other remakes of it. It's the one version that respects how robust and perfectly nuanced the melody is. The vocal is just such a feast of harmonic potential, and the way they use it is just about perfect. I love the tripped-out pad underneath it—just a hint of sadness or mystery there which triggers the perfect amount of dissonance.
I wouldn't have used a 909 snare on it, but there we go. I've never really liked 909 snares, they're a bit Duplo rather than Lego.
But anyway, I think it's one of their finest moments! That's sort of like someone saying to me "you peaked with [the 2001 song] 'Lord of the Dance'." Someone said that to me once by the way. I punched them.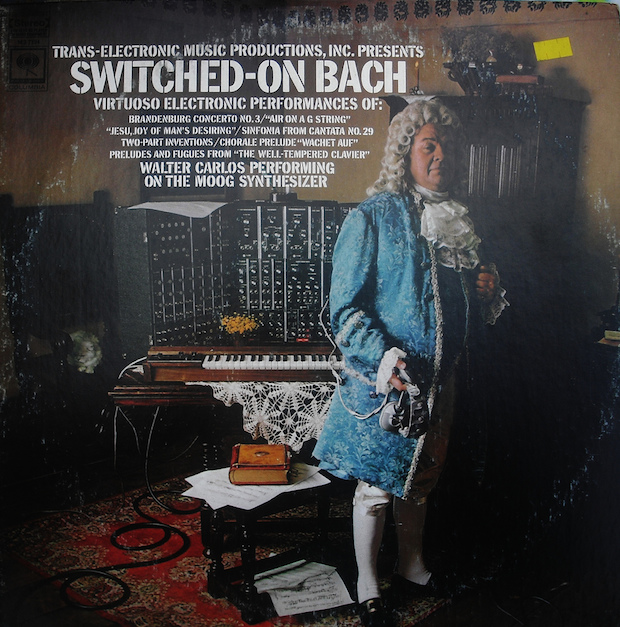 THE RECORD I DISCOVERED KINDA LATE
I pretty much discovered Bach a few hundred years too late. He's one of the only true musical geniuses to have ever lived in my mind. I mean there's "genius" and then there's Actual Genius, know what I mean? Like Newton math level genius. Bach was up there. I can play a few of the slow counterpoint ones on the piano, his use of delayed lines/inversions/fifths, the way it all ties together like a perfect hologram of musical lasers. It's completely enveloping. All of that and it also pulls on your emotions in such fiendish, complex ways. His work is like a map of the human soul. You can listen to it on a math level and an emotional level, there's just so much there to pick up apart. I LOVES it.