Words MARK STEWART
For this list, I've opted for tracks that were significant at various periods of my life. There are others that I would say are my 'favorites', but maybe have less of a bearing on the path I've taken in music.
Before I discovered electronic music, my first records were Off the Wall by Michael Jackson and Kings of the Wild Frontier by Adam and the Ants. My next door neighbor in Chadderton — where I grew up — was Steve Diggle from the legendary punk band Buzzcocks. He used to give me records. (And a pair of moon boots; cheers Steve!)
I was so young and didn't have a clue about music, let alone punk! I can't say that sound became my thing, but it certainly triggered something with me early on. Not long after this, I discovered synth music with the likes of Depeche Mode, Kraftwerk, Human League, and New Order. There began my path in electronic music….
1. DEPECHE MODE – LEAVE IN SILENCE
Having had the honor of remixing this track for a 2011 compilation — when I got to choose from pretty much every track they ever made — I had previously stated that this was up there as one of my favorite DM tracks, and pivotal to my introduction to electronic music. I think this was also a significant change of direction for the band after Vince Clarke left and Alan Wilder joined. I love the mood and brassy synth melody, which sounds like a very similar synth patch to Yazoo's "Don't Go." It's also quite hypnotic, certainly for a synth pop song.
Once I'd gotten over the shock of Martin Gore asking me to remix them — having been a big fan for a long, long time — I remember listening to Dave Gahan's vocal stem on a loop for hours thinking, 'What the fuck am I going to do with this? If you mess this up, it's like defacing a work of art.' Luckily for me, they rejected the first house-leaning version I made — which was more like a panic remix — and opted for a complete rework I did. I wasn't sure how it would go down, as there was no original parts left apart from the vocal track. The original version is just a classic in my mind, and probably my favorite DM track!
2. DERRICK MAY – THE DANCE
This actually isn't my favorite Derrick May track, but its effect on me was profound, so it deserves a place on this list.
I was playing table tennis at a Youth Club in Chadderton; this must have been 1987 or 88. The usual sounds on the stereo were synth-pop and chart music. We went from listening to the Pet Shop Boys, Depeche Mode, New Order, and The Smiths to this repetitive bleepy square bassline — a sound and style of music I'd never heard before. I remember really vividly everyone started dancing. It was like a new dawn in music happened at that moment, everyone looking at each other thinking, 'Wow!'
The lads who played it went to this club called The Thunderdome in Manchester. At the time I was too young to get into clubs, but the influence of this moment and the early techno scene left a big impression on me. It took me a while to find out what this music was, and who made it. Then I read an interview with Derrick May, who stated that the first ever techno track was "Get the Balance Right" by Depeche Mode…. I found that really interesting, as I was a big fan. I started to connect the dots of everything I was into, delve more into this kind of music, and actually figure out how to make techno.
3. LFO – LFO (LEEDS WAREHOUSE MIX)
There's not really much I need to say about this track, and Warp's influence on me. The first time I heard it, I was at Butlins Holiday Park in Pwllheli in Wales with about 12 mates. I think I was 17 at the time…. They had this old-fashioned jukebox. All anyone seemed to put on was this, "Enjoy the Silence," and "She Bangs the Drums" by the Stone Roses — definitely the sound of that vacation!
Just a classic track, one I wish I'd made. I remember the eureka moment when I was in A1 music in Manchester, noodling around with a Roland Juno 60. I pressed a patch button and there it was: the LFO square bass, that chorus-y, round, chunky bass…. genius! Needless to say I bought a Juno 60 and hammered that sound on many of my own tracks! RIP Mark Bell.
4. DAVY DMX – ONE FOR THE TREBLE
It was a toss up between this one and "Hip Hop, Be Bop (Don't Stop)" by Man Parrish, but this track was my fave off the Street Sounds Electro albums of the '80s. I think this track has three basslines; all of 'em are amazing too!
It reminds me of a time where we'd get the lino out in the middle of the street in Chadderton, doing breakdancing, having sprint races (as everyone loved the Olympics back then, and were either Linford or Carl Lewis), stupid BMX stunts on my mate's quarter pipe, and many subsequent hospital visits. Great track, great era!
5. MR FINGERS – CAN YOU FEEL IT
Best Chicago house track ever in my opinion. Hard for me to put into words, but the way the chords and bassline harmonize together… you feel it in your gut. It's an art I myself have striven for in some of my own music, but this is on another level. I'm more than happy to acknowledge this.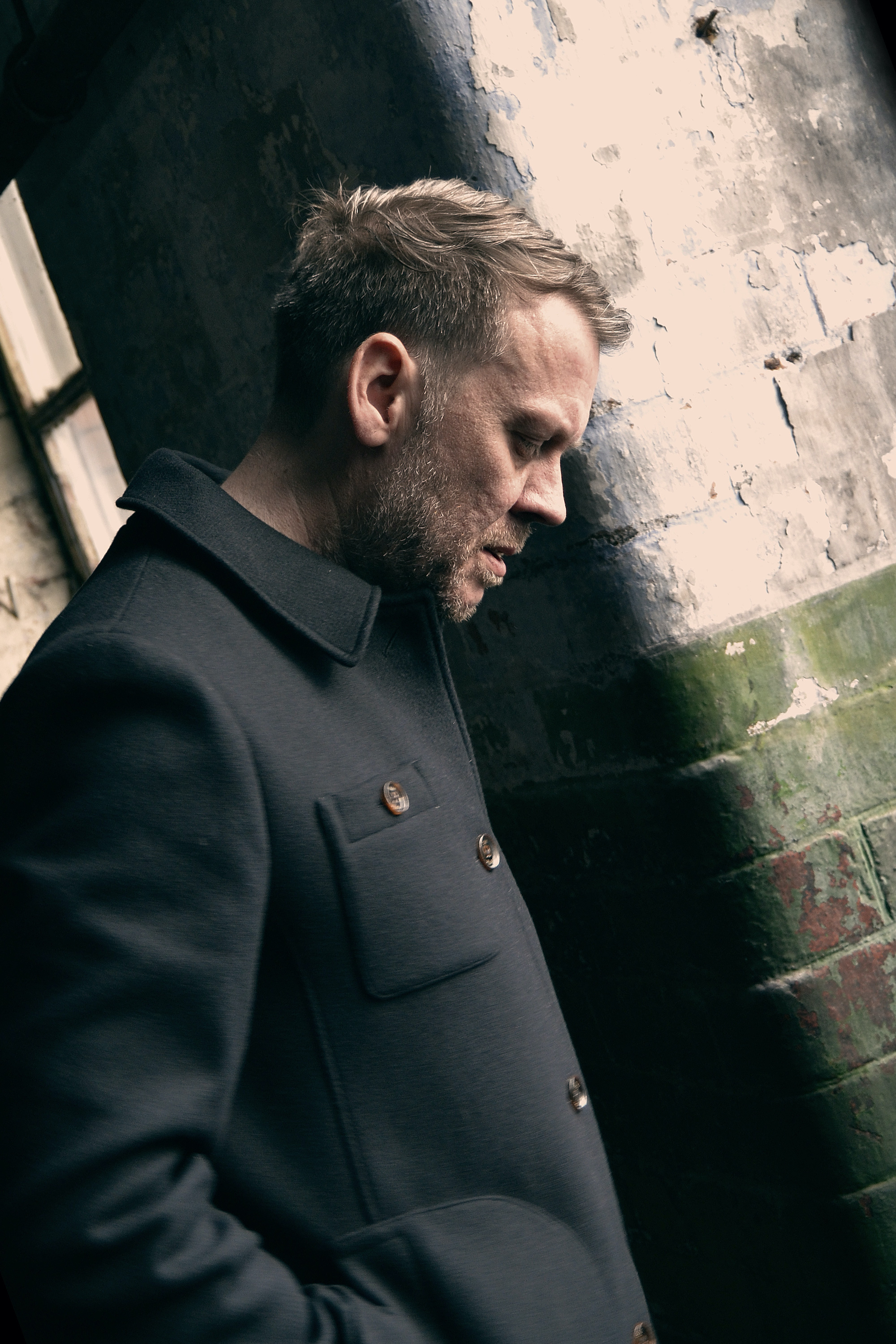 6. 808 STATE – NEPHATITI
My scouse dad once asked his teammates when he was playing for the semi-professional football club Stalybridge Celtic in the late '80s and early '90s, 'who's Bob Slate?' to much laughter in the changing room. He'd spotted the concert ticket pinned to my bedroom wall for the 808 State concert at the GMex in Manchester in 1990, but got the name a bit wrong.
It would be too easy for me to go with the consensus and mention an obvious one like "Pacific," "Cubik" or the New Build album (which were amazing records, by the way). When this track drops, it gives me goosebumps. I can hear the sound / influence on tracks like Bjork's "Army of Me," which I believe Graham Massey co-produced. Brilliant!
7. HAROLD BUDD – LOVELY THUNDER
I worked with a chap named John Sumner in 1990. It was at a company that made cycle clothing in Oldham. I was assisting with the screen printing and working on the heat press. This is where I got my music education; this guy introduced me to everything from Aphex Twin and Warp, 4AD, Dead Can Dance, Biosphere, and more. I was only 17 year old, with a limited exposure to what I call proper music, so this stuff blew my mind. I knew from that moment I wanted to make music.
The Lovely Thunder album was a soundtrack I listened to whilst operating the machinery, making loads of fuck ups and nearly getting sacked because I was daydreaming about making music. I signed up to an evening course learning sound engineering and music technology at Spirit Studios in Manchester, where 808 State had just recorded the album 90. It used to leave me with no money at the end of the week, as I was also paying out £50 per week towards a synth I couldn't get my hands on until it was fully paid off (a Korg DSS-1). I think this album definitely had a bearing on my sound; it's probably one of the reasons I make what people describe as atmospheric techno.
8. APHEX TWIN – XTAL
There are other Aphex tracks I'd say are my favorites, but this was the first thing I ever heard when Selected Ambient Works just came out; it was like being smacked around the chops and nothing I'd ever heard. I was working in a job for pittance, yet thinking, 'How do I get out of here and start doing this?' I didn't realize it would take so many years and many hurdles to overcome first (plus doing an art degree in between). My first EP came out in 2003, but better late than never, as they say.
9. DEPECHE MODE – VIOLATOR
I have to put the whole album because it is just so good, and was such a big influence on me. I remember seeing them on tour — probably at the peak of their powers, performance wise. A couple of years prior I remember Alan Wilder demonstrating the keyboard splits in the documentary 101; I was totally mesmerized, and wanted nothing more than be a keyboard player in a band.
The band never happened. Myself and an old mate got as far as buying a mic and a hat — no songs, synths, or anything — but met the local vicar for tea to find out about hiring the church hall for future gigs. Once we had figured out how to actually make songs… muppets!
10. ART OF NOISE – MOMENTS IN LOVE
Finishing the list here with a bit of a beauty. There are certain tracks that have a musical bit of magic — the way the instrumentation works together, with chords, melodies, and basslines in harmonic bliss. It's hard to explain but this has it in abundance. Aphex Twin's  "Alberto Balsalm" and "Acrid Avid Jam Shred" also have this same quality to my ears. I could listen to this stuff all day long. This example is, for me, one of the best tracks ever written. It definitely influenced a lot of my own downtempo tracks.
FURTHER LISTENING
'In Vitro', a two-part compilation of Claro Intelecto's back catalogue, is now available through Delsin Records. Stream it in full below via Bandcamp and follow Mark Stewart's latest mixes and tracks here.