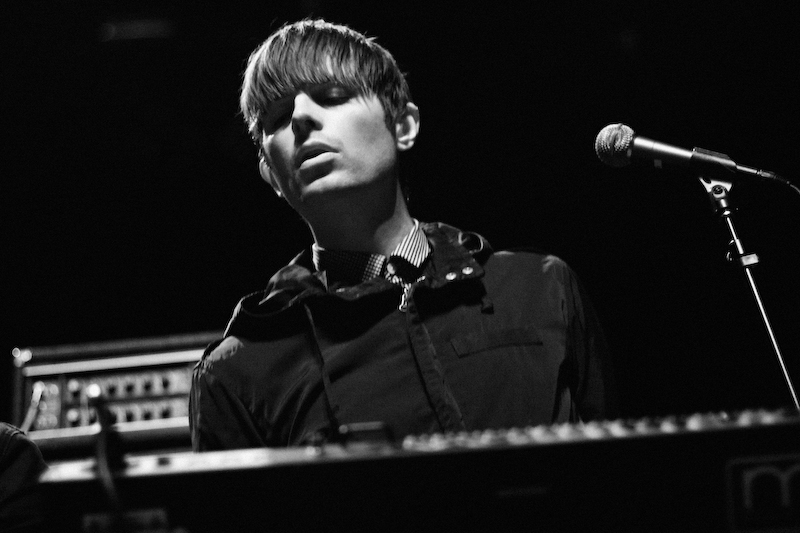 Photo by Aaron Richter
So we were checking up on Cold Cave–the stars of self-titled's sixth issue–the other day and stumbled upon a rather random cover song that was cut in Wesley Eisold's old Philly apartment last summer. It's from an obscure British band called Hunkydory, which Uncut describes as follows:
An authentic children's band from Lewes, East Sussex, Hunkydory signed to that safe haven for eccentrics, él records, in 1988. These five precocious children sang and played all their own instruments, with the bulk of the material being written and arranged by one of the band's dads.
Hunkydory's rare Over the Rainbow record can be found here. As for where Cold Cave's at with their proper Matador debut, frontman Wesley Eisold told us that he's heading into the studio with Chris Coady this October and "can't wait" to start tracking. An Italians Do It Better 12-inch is also expected from the group at some point.
When asked about his post-Love Comes Close output, Eisold said, "It varies a lot…I feel like every sound and song Cold Cave has has come about very naturally and even mistakenly, so much that I can't exactly describe the process. I don't remember specific moments of writing songs for the most part. Since none of our songs were made with the intent to play them live, a lot of them don't translate so well. We try and then leave them behind. So if anything I think there will be some attention to this detail."
Curious as to how Cold Cave went from nihilistic noise experiments to partly cloudy pop tunes in a couple years? Then read the following cover story and follow our Twitter, where we'll be giving away a couple copies of the group's Cremations compilation.