CMJ does not care for The CMJ Virgin. Apparently.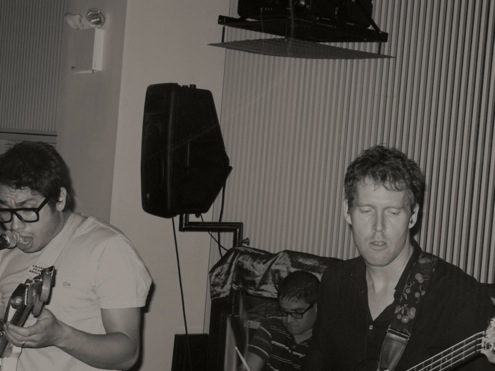 And now, The CMJ Virgin presents a brief history of success and failure: Arriving at Bowery Ballroom for a showcase of bands no one cares about, our Virgin is informed that no more CMJ badges are allowed inside (fail). Hitting Mercury Lounge to catch another band no one cares about, the Virgin discovers it will be an hour before any more badges are allowed in the venue (fail). Strolling past a Stones Throw showcase, V-Money sours at the 200-plus line outside (fail). Discouraged, he hails a cab with self-titled Editor-in-Chief Andrew Parks and heads back to the CMJ Artists Lounge (where he caught shows the day prior). No line. Small crowd. (Success!) Sets by Women and Takka Takka there are worth the trip. The Women guys look bored (or maybe just tired), and Takka Takka transforms songs from Migration into dynamic, earnest and emotive catharsis. Out the door and off to Santos for Free Blood. No line. Small crowd. Best set yet of CMJ (success). 
To summarize: The CMJ Virgin is confused. What's the point of buying a CMJ batch if it doesn't give you access to all the shows? Why are showcases that are populated with awful bands full while sets by good bands are sparsely attended? Does the CMJ Virgin just have really bad taste? Does the rest of the CMJ-going public know something our precious Virgin does not? How angry would he be had he actually paid for his badge? And most importantly, what do you think of Andrew's new glasses?
Read The CMJ Virgin's notes from the evening and see a few photos he snapped after the jump.
[Click on The CMJ Virgin's notes to read his thoughts.]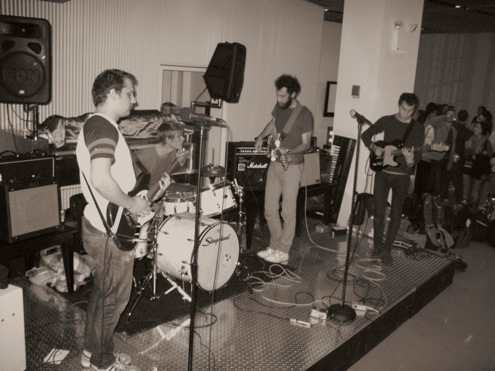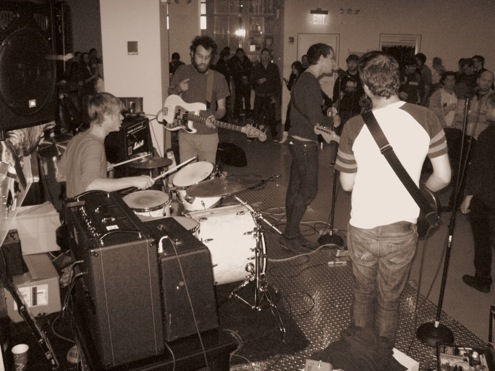 [Women's songs are great. But the stage show was a snoozer. Pffft…Canadians. Shape up by Saturday, dudes.]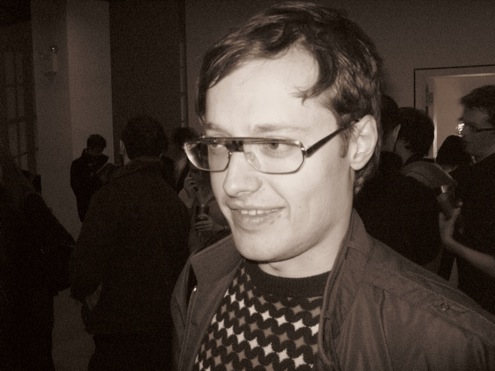 [self-titled Editor-in-Chief hates CMJ and repeatedly informed The CMJ Virgin that SxSW is way better. PS. His glasses are new. Do you like them? Y/N]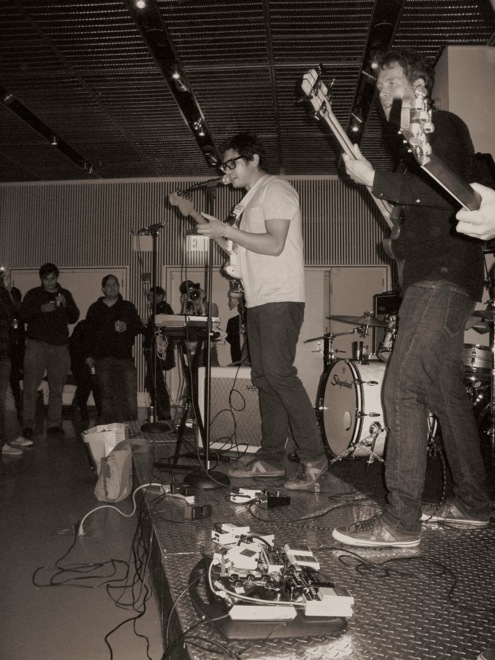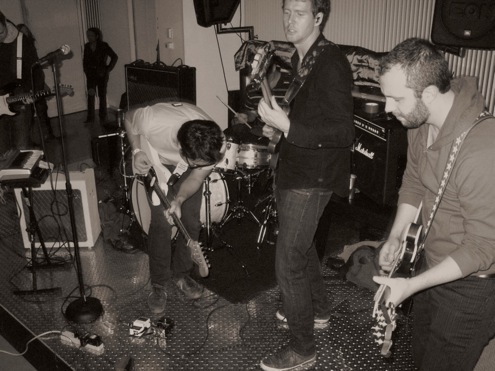 [Takka Takka singer Gabe Levine got real emo.]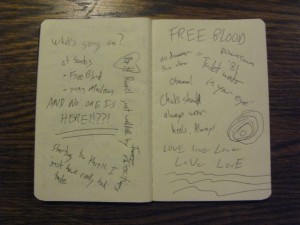 [Click on The CMJ Virgin's notes to read his thoughts.]
[The CMJ Virgin likes to pretend he lives in the movie Downtown 81. He also likes to think that Free Blood helps him indulge this fantasy.]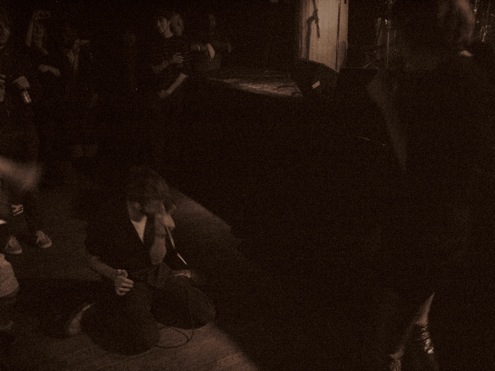 [Best show of CMJ so far.]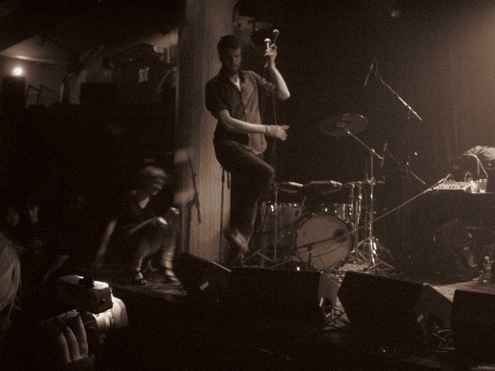 [Getting back onstage after a audience excursion can prove to be a hazardous task for a band of any skill level.]