Balancing a beer on your head (disguised as a can of Red Bull) is a skill and a fine art.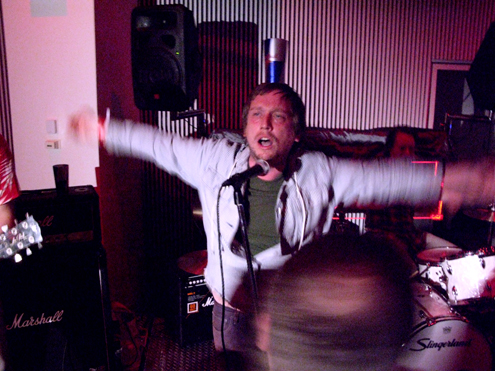 If The CMJ Virgin were ever to get married, win the lottery or die, skuzz-bucket rockers Cheeseburger would play his party. No doubt. So it made perfect sense that on Day 1 of CMJ, our brave Virgin hit up the Red Bull CMJ Artists Lounge to catch sets by Wild Light, Cheeseburger and Vivian Girls. No line outside. Small crowd inside. White Light, the only band no one knew from last year's epic Arcade Fire/LCD Soundsystem bill at Randall's Island, chugged through sound problems but showed a lot of exuberant tenacity, even if the songs weren't quite there yet. Cheeseburger got naughty and showed a bit (read: a lot) of ass crack. And Vivian Girls peeled through its blisteringly cuts before a tiny crowd. Isn't there significant buzz surrounding this group–with a terrific re-issued debut to back up the hype? Weird that barely anyone showed. In summation: The CMJ Virgin's mood is positive. He's tired (definitely). Pretty fucking exhausted (actually). But he's ready for more nights of music. Four more nights of music to be exact. 
Read The CMJ Virgin's notes from the evening and see a few photos he snapped after the jump.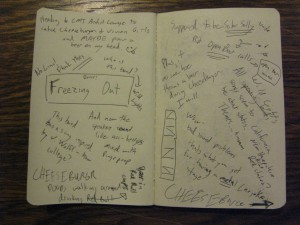 [Click on The CMJ Virgin's notes to read his thoughts.]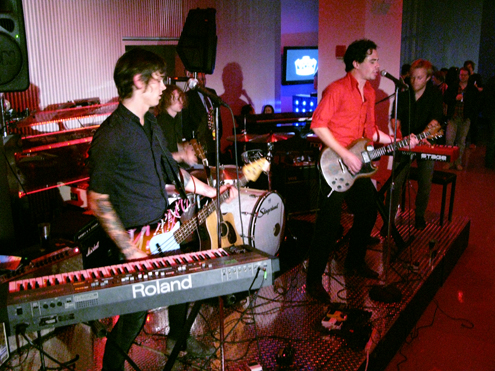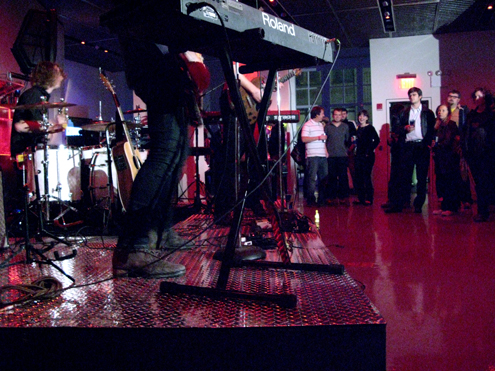 [Sound problems crippled Wild Lights' set. The CMJ Virgins' primary diagnosis: blame the metal stage floor. But the other two bands sounded fine. Hmmm…]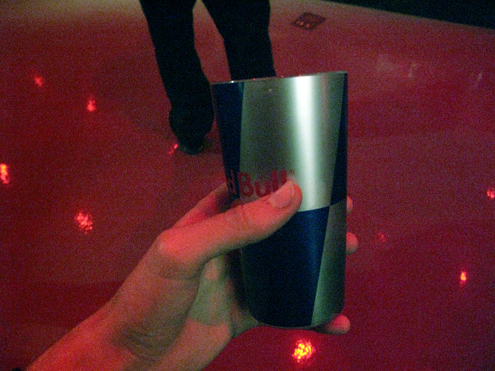 [At first, The CMJ Virgin was confused because EVERYONE here seemed to be drinking cans of Red Bull (gross!). Then he realized they were beers inside Red Bull can-cups (clever!). He promptly had a few.]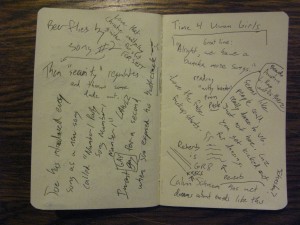 [Click on The CMJ Virgin's notes to read his thoughts.]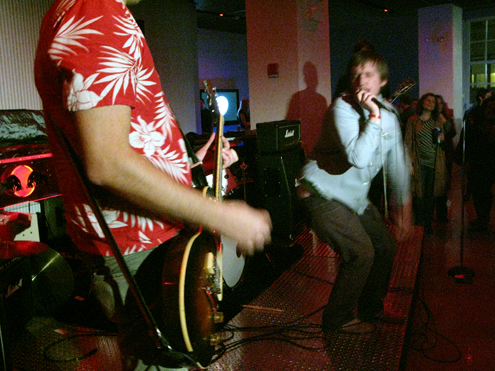 [Then this happened.]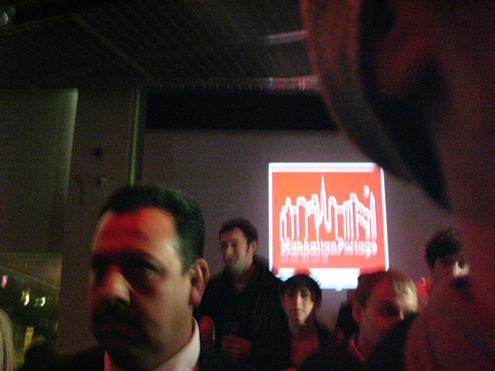 [As beer began to fly by song number two, this security guy regulated, threw out one fan and spread general unpleasantness.]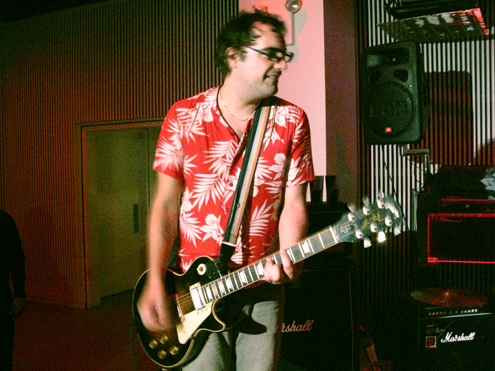 [Good thing you can't regulate on Cheeseburger's ROCK. Though Christy's guitar skills seem to have vanished entirely. He messed up a lot. And laughed about it a lot.]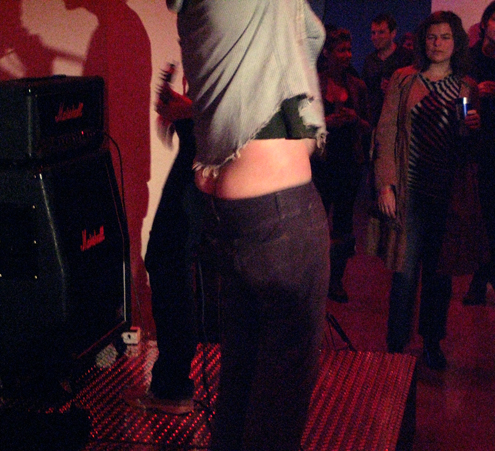 [For a second, The CMJ Virgin went gay after getting an eye-full of vocalist Joe Bradley's butt crack. (He certainly is a lot of man.) After repeatedly calling for his band to play a new song titled "Number One Party Song Number One Number One," Bradley encouraged everyone to vote for John McCain. What an asshole! 😀]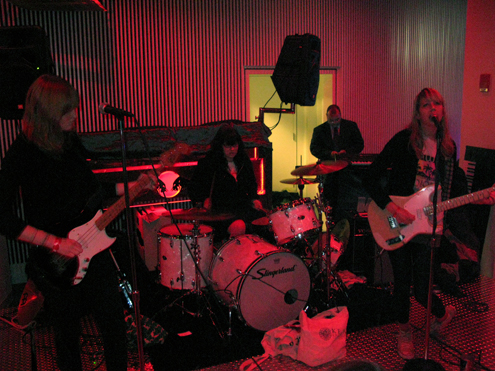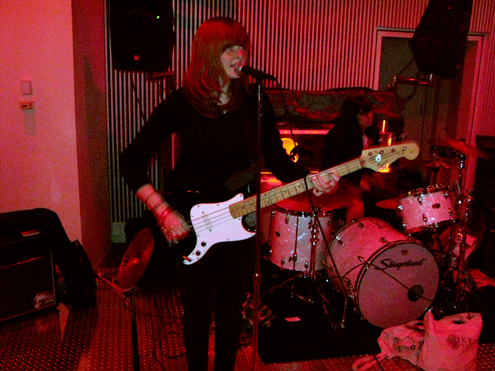 [Vivian Girls tore through tracks in front of a small crowd and quoted articles from Paste.]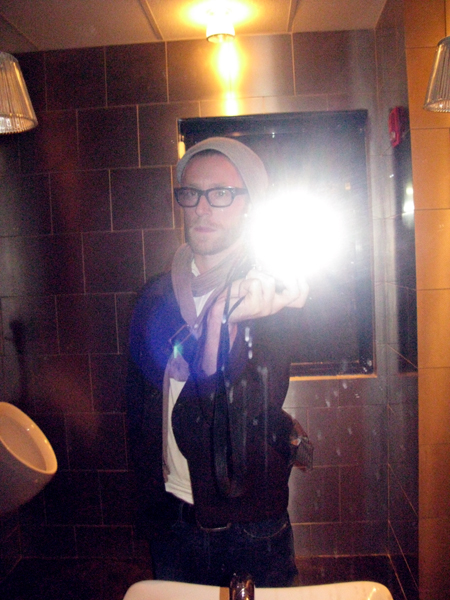 [This is what a CMJ Virgin looks like after a pre-subway pee before heading home for the night. TMI? You're damn right.]