Waiting outside Rebel to see Rival Schools and …Trail of Dead is stupid and takes forever.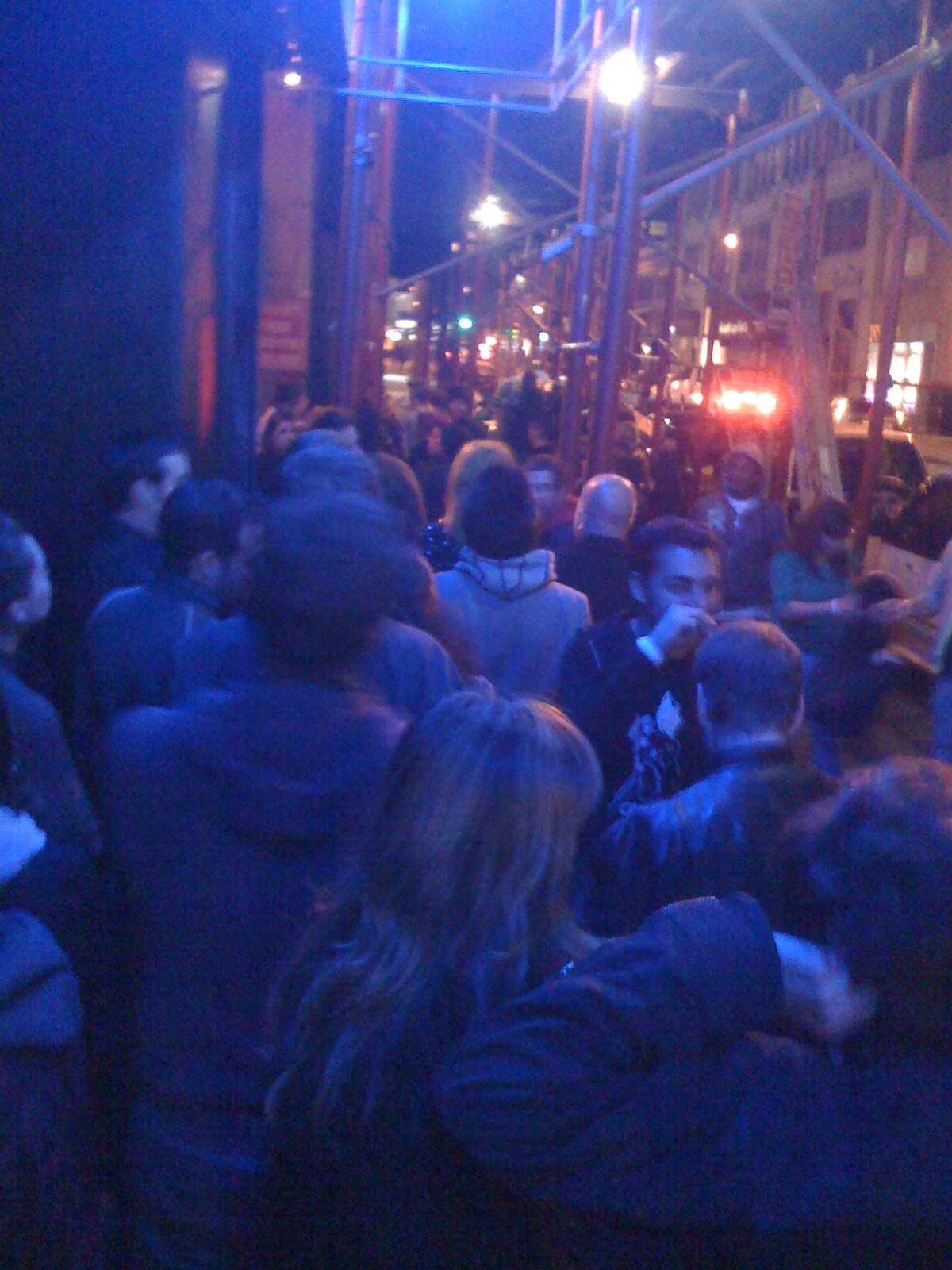 This evening past, The CMJ Virgin had an itch for which the combination of loud guitars, ferocious vocals and ridiculous stage banter was the only calamine lotion. Which is why he met up with self-titled contributor Michael Tedder for the unofficial CMJ kick-off party at the MSG-area club Rebel to catch sets by Rival Schools (!) and …Trail of Dead (!!!). Outside the venue, The CMJ Virgin remembered his distaste for people (in general) and college students (in particular). He also dislikes standing in lines. In conclusion: The CMJ Virgin's excitement for the week continues, so long as he can generally avoid people, particularly avoid college students and not stand in any lines. Stay tuned to see how his mood progresses throughout the next five days.
Read The CMJ Virgin's notes from the evening and see a few photos he snapped after the jump.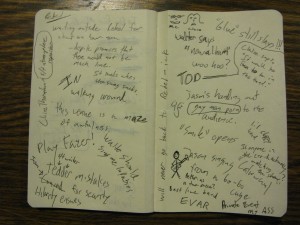 [Click on The CMJ Virgin's notes to read his thoughts.]
[Rebel is an obnoxious clusterfuck of competing soundsystems, terrible swag tables and what seems like countless, maze-like stairwells. This is one of those stairwells.]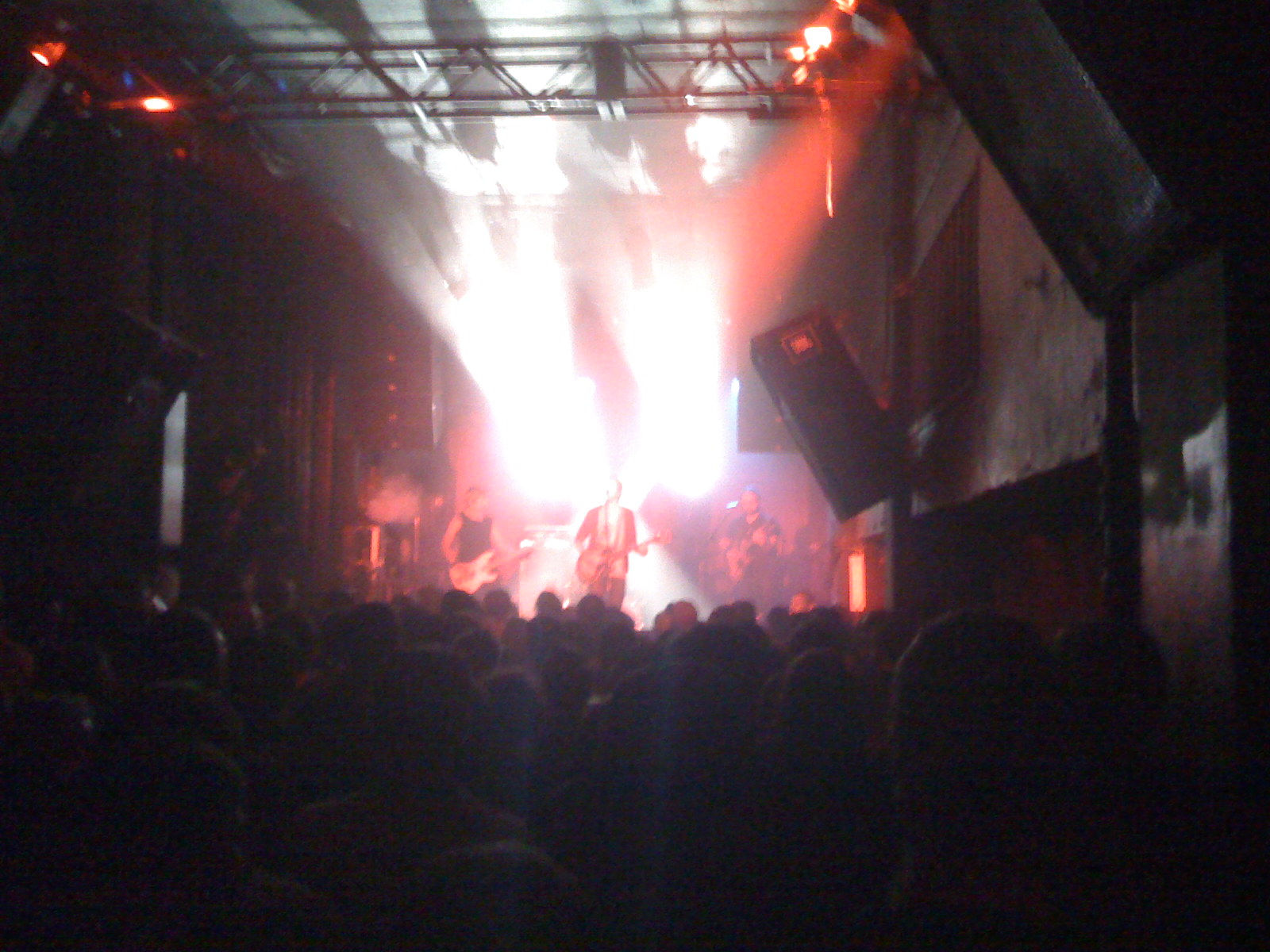 [Rival Schools ended its set with "Used for Glue," and Walter promised a new album coming soon.]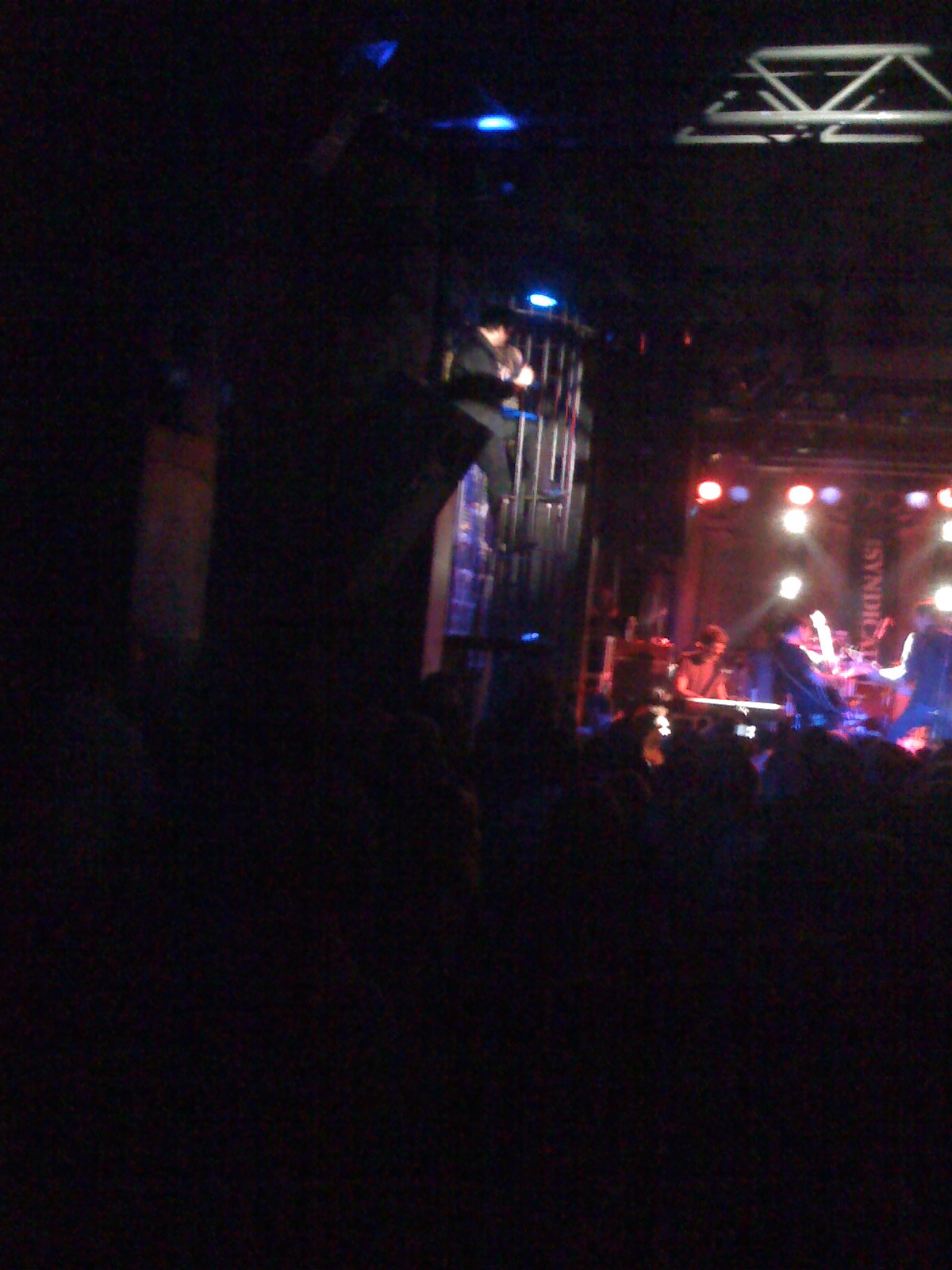 [After handing out pages from a gay porn magazine to people in the audience, …Trail of Dead's Jason Reece performed "Caterwaul" from a go-go dancer cage to the side of the stage.]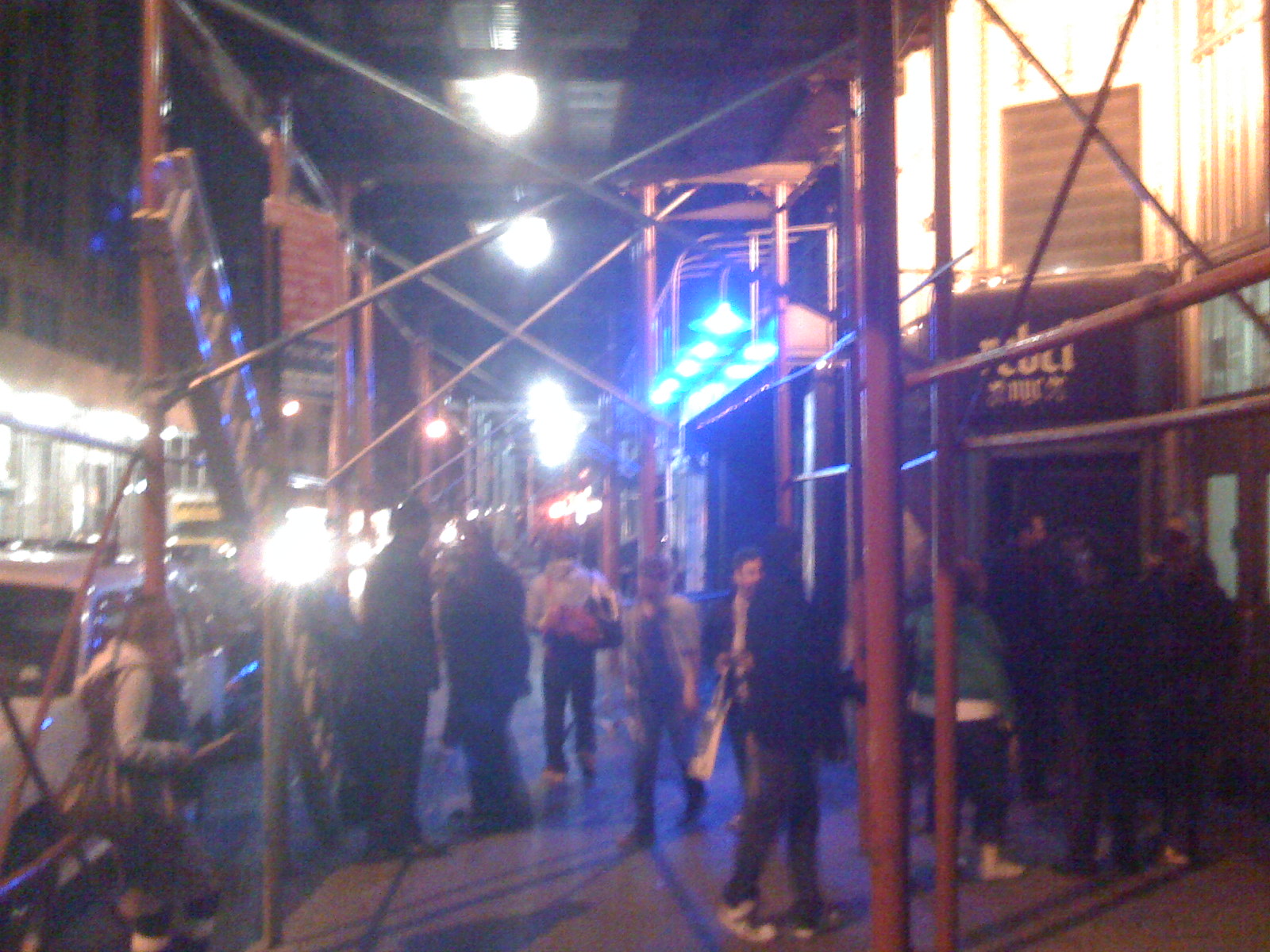 [Leaving Rebel…and never coming back.]