By Aaron Richter
As we all know by now, new releases hit record-store shelves and digital-download services each Tuesday. That's why self-titled presents the following every week: a new release you'd be stupid not to own (Buy It), one worth checking out if you're the curious type (Burn It) and something you might have heard about but probably should avoid (Skip It). Simple, ain't it?
Buy It
Parts & Labor: Receivers (Jagjaguwar)
First there's "Satellites." Computer squabbles squeal and squelch and bleat and yelp as a rapid hi-hat enters, followed by chugging muscle-guitar, followed by steadying, calming vocals. Soon enough the kick drum booms, and the whole thing starts to convulse, a nasty mess of electro glitches and melodic synths litter the scenery as the vocals deepen and strengthen, and all of the sudden the drummer lets loose with a hardcore fury, only to be outdone by the guitar which ratchets its din to the max, pushing the whole thing into the red. But it's not done yet. There are higher peaks toward which to climb, and at least three more minutes of ball-clenching, sperm-shrinking noise, and you haven't even hit the chorus yet. Again and again the tension constricts, the track piles on girth and weight and volume, blubbering larger but always stable and in control, never quite reaching the absolute top. Until it's done.
Then there's "Nowheres Nigh." Well, it's best you hear this song for yourself because it's one of the year's finest tracks. So click the player below. But as a primer: "Nowheres Nigh" is sort of like Hüsker Dü covering upbeat Joy Division–which, oddly enough, sounds exactly like the Killers' "Mr. Brightside."
The rest of the record holds steady, though it's significantly less intense. But frankly, we haven't heard a left-right opening combo this unapologetically assaulting since Radiohead's Hail to the Thief. And damn, kids, that's fuckin' Radiohead! self-titled Editor-in-Chief Andrew Parks offers another similarly minded take on Parts & Labor's one-two punch in our almost-here issue No. 2 coming soon. We have a few great interactive surprises in store for you with the new issue. So check back regularly to get your s/t fix.
[audio:http://www.scjag.com/mp3/jag/nowheresnigh(edit).mp3]
————————————————————————————–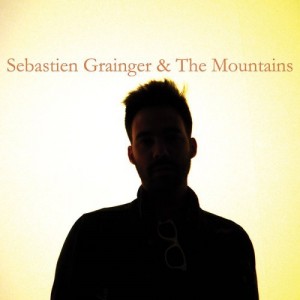 Burn It
Sebastien Grainger: Sebastien Grainger and the Mountains (Saddle Creek)
Who would have thought that "the other guy" from Death From Above 1979 would resurface? With quality material? On Saddle Creek? Not us. Sebastien Grainger and the Mountains is at the very least a pleasant surprise, at times quite remarkable when you consider how well such a menacing agro-rocker fits into this considerably well-contained structure. Grangier's best asset is his voice, like an acid drip through the back of your skull even when he's not shredding his vocal chords. The songs soar as fey celebratory anthems (particularly the Pulp-shadowing "Love Can Be So Mean") built upon Queens of the Stone Age-style might, tenacity and pace. You'll catch remnants of Death From Above on "I Hate My Friends"–if you can imagine the duo reinvented by the Replacements (your sorta have to hear it). Although it's far from perfect, the album sets our expectations high for what more Grainger can accomplish.
[audio:http://www.saddle-creek.com/sounds/SebastienGrainger_AmericanNames.mp3]
————————————————————————————–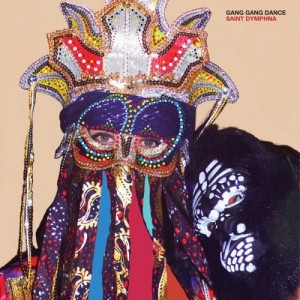 Skip It
Gang Gang Dance: Saint Dymphna (The Social Registry)
Witnessing Gang Gang Dance live is a thrilling event. Once, at a sparsely attended Bowery Ballroom show, we tucked a few beers in our stomach and, by song three, promptly sent a mass text message proclaiming, "Gang Gang Dance is prog as fuck!" Saint Dymphna, on the other hand, is a different beast, one that's difficult to build much enthusiasm for. Seeing GGD live is a spectacle of piles of electronics, futuristic guitar set-ups, aggressively thwacked percussion, a vocalist whose pop tendencies channel Madonna and even hints of unintended choreography as the band members start moving to the beat independent of one another. Obviously, you're getting none of that here, and we can't help but feel that something vital to Gang Gang Dance's M.O. is missing. Don't get us wrong: Many of the songs themselves are fascinating–"Vacuum" and "House Jam" are especially exhilarating. But presented in the format of an album, channeled through home-stereo speakers or headphones, the tracks sound unfinished, as if the band members were still working out the kinks as the record was being cut, and too often the group plods away on lengthy directionless filler–a drastic turn from the live shows, which tend to build, never wasting a second, toward an orgasmic release. Buy a ticket to see Gang Gang Dance. You'll love it. But leave this record at the merch booth.