The following cover story is taken from the summer issue of our free iPad magazine. Download it on the App Store—complete with streaming music on every spread!—and check out a complete archive of uncut stories here.

Photography MAGDALENA WOSINSKA
Words NATE JACKSON
Before anyone knew his name, Tobias Jesso Jr. was singing about his fear of dying in Hollywood. Four years later, the Canadian singer-songwriter seems deathly afraid to leave the city behind.
Inside a three-bedroom house on a tree-lined street in the shadow of the Hollywood sign, Jesso lies on a couch savoring the comforts of home. He's supposed to be packing for Europe, where he'll be for about a month, starting with a stop in the UK. But judging from his body language, an interview is a welcome distraction from getting ready. His lanky, 6-foot-7 frame—topped by a mop of floppy brown curls—is folded up Indian style. Jesso's long arms are bear-hugging a couch pillow, the body language of a child staying awake to stave off a bad dream.
"I hate traveling alone; I can't stand it," says Jesso. "I'm going to get on a plane tomorrow and go all the way to England, which is like my nightmare—alone, which I would never normally do."
Despite his anxiety, things have never been better for Jesso's career. He's lived in this two-story bachelor pad since he moved back to LA this past October, under much different circumstances than the previous time he was here. (Jesso still remembers paying $200 to crash on a couch in a friend's Echo Park warehouse while trying to carve out a living in the music industry.) Since the release of his acclaimed debut, Goon, in March, Jesso feels like an entire lifetime has passed. Or rather, he's started an entirely new life. But he's always been the same guy: honest, introspective, sensitive and hopelessly addicted to romance—and routine.
"That's where you get the realness"
"I've never been a traveler," explains Jesso. "I'm not really the kind of guy who likes to get out of the house and do stuff; the unexpected scares me—especially doing something that I'm not too comfortable with, like going out and playing a show every night."
He lives with two roommates: a longtime friend named Noah and his manager, Ben, who, despite being in his late 20s, conducts himself with the short-tempered acumen of an industry pro twice his age.
"The first night I slept here on this couch, and I woke up because Ben was screaming on the phone," says Jesso, smiling while sipping from a giant mug of ice water with a slice of lemon. "I was like, 'Hey man.' He was just like, 'What's up?' and then goes back to screaming on the phone. I'm like, 'These guys might be good!'"
THE DISCOMFORT ZONE
By now, most of the mystery surrounding Jesso's music is documented to the
point of myth: His first band's brushes with manufactured pop stardom. The empty-pocketed woes of being a failed songwriter in LA—a guy who had every reason to give up on the music industry.
Ironically, the moment he let go and poured his heart out onto the piano is when things got really interesting. The right people found his music and made it their mission to pass it on. Since then, his life's never been the same.
The hype machine propelled the gregarious piano man, with articles by Rolling Stone, Pitchfork and other tastemakers bleeding into one another. Meanwhile, the number of clichéd comparisons to his sound—a handful of popular white guys who played the piano in the '70s—hasn't expanded much.
Jesso says fitting into a box that critics made, even one filled with positivity, is something he never wanted. "It's important on any record to go outside your comfort zone," he says. "In the first record, I was uncomfortable singing. In this next record, I'm uncomfortable with a few things, but I'd still like to try them. Because that's where you get the realness."
That "realness" is a rare commodity on the path to indie stardom in today's music industry. And as of now, Jesso's increasingly busy career—the festivals, the sold-out shows, the publishing deal with Universal Music Group, and the late-night talk- show performances—has kept him on this path. The question is, how far is he willing to go?
FEAR AND LOATHING IN LOS ANGELES
Traveling to a new city can't been all that scary compared to leaving Lynn Valley—a scenic, suburban patch of British Columbia—for the hardships that awaited Jesso in the States. Before all that, he was the tall chubby kid in high school who'd given up on playing sports and found an identity as a class clown who listened to Hot Topic punk bands and played guitar.
Later on, he'd acquired an unlikely taste of the rock 'n' roll dream, falling in as the bassist for his first band, the Sessions, after shooting their press photos. Had he chosen to stay back home, the outcome might have been even scarier. After the Sessions won the final round of Germany's Emergenza—"the world's biggest festival for unsigned bands"—fans back home treated the Killers-lite act of 18- and 19-year-olds like the biggest thing to come out of Canada since Rush. (At one point, Jesso says he was confusingly named the country's second best bassist.) That, along with a forgettable chapter in the backing band for fizzled pop songstress Melissa Cavatti, could have proved woefully dissatisfying had either project panned out in the long term.
"I started to think, 'Is this ever gonna heal?'"
Maybe getting hit by three cars in LA wasn't the worst thing that could have happened in 2012. The first time, a guy paid him some money. The second motorist that hit his bike was late to work and made too fast of a turn. "She just rolled down her window and handed me 80 bucks," he says.
The third was the worst—a Cadillac blind-sided him, hard enough to make Jesso roll over the hood of the car, impaling his hand on the hood ornament. A homeless man stole his bike, waving at him as a he peddled away. He still has a scar on his hand to remind him of the incident. It was one more tough blow during a time when he tried to balance having fun and staying out of poverty. Without that, he might not have been able to write the lyrics to "Hollywood":
Well, I'm a man, I was brought up right
I said my prayers every night since 1995
And I pray, god help me
I've done the best I could
But I think I'm gonna die in Hollywood
Think I'm gonna die in Hollywood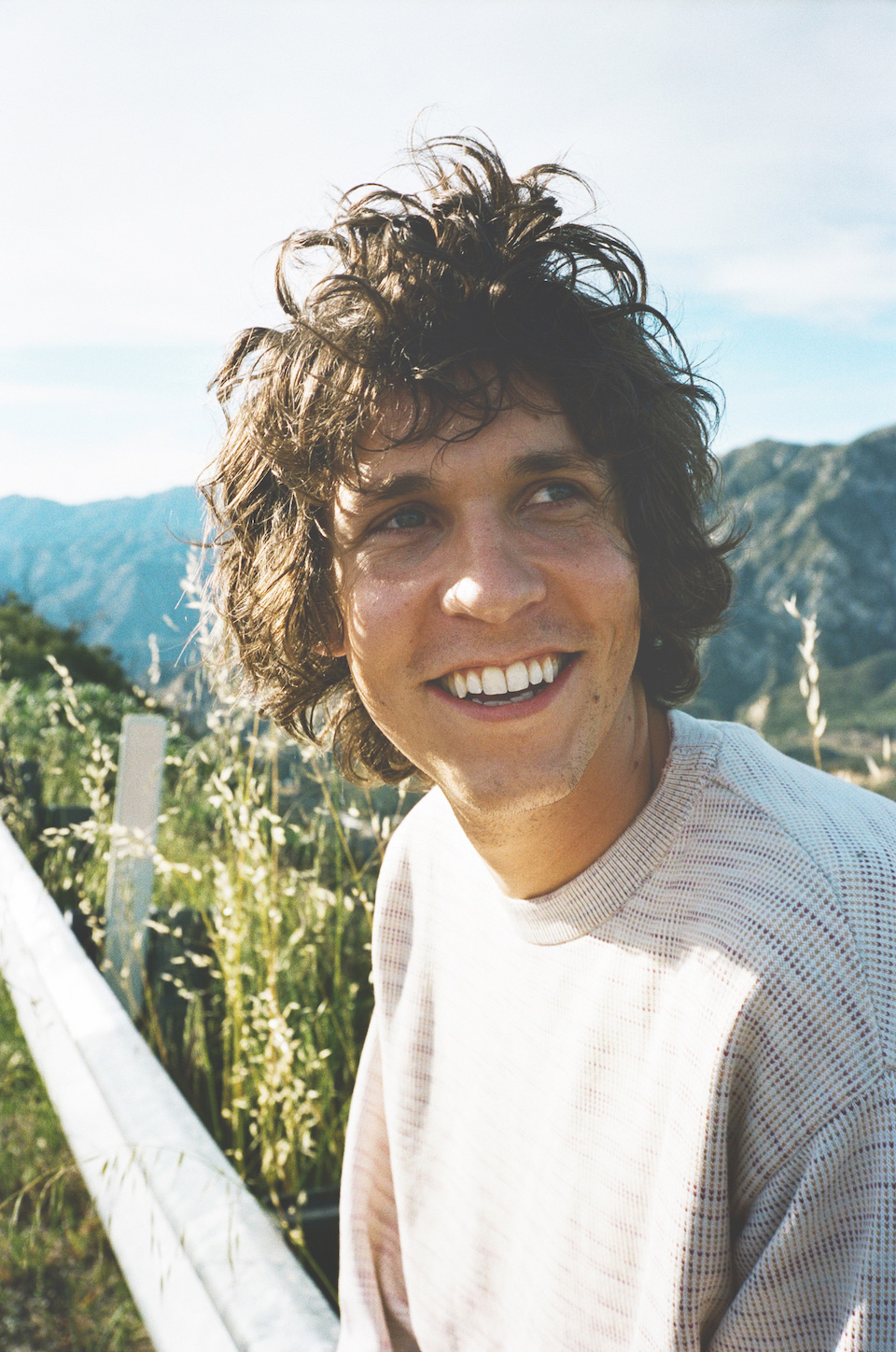 THE WEIGHT LIFTER
At least Jesso was in good company. At one point he was couch surfing in an illegal warehouse space and had a run-in with a neighbor named Sonny.
"This guy used to have these big beat kind of songs, and we'd hear his music through the wall sometimes," remembers Jesso. "The next year he came out with an album, and now people know him as Skillrex. I remember when he did his Grammy speech, and he was like, 'A year ago I was living in a warehouse…'"
Jesso closes his eyes and raises his fists. "I was like, 'Yeeeesssss!'"
Jesso's greatest fear from that time wasn't getting hit by cars, scraping by to survive, or breaking up with his girlfriend. It was presenting himself to the public as a singer. And the thing that makes his voice so palatable is the tenderness mirrored in his piano playing.
He's always been dedicated to learning instruments, whether it was his first bass (a "Tobias" brand electric he bought for $300) or the piano he plunked away on while staying in his parents' basement after a defeated return to Canada to work for a friend's furniture-moving company. As if that weren't enough, his mother was diagnosed with cancer, and as Jesso helped care for her with his software-engineer father, he became even more uncertain about how life would turn out. He still practiced constantly, sitting at the piano at least eight hours a day, to the point where the neighbors complained and he got tendonitis in his right hand.
"I started to think, 'Is this ever gonna heal?'" Jesso says. "'Will I not be able to play?' Because it was painful to even touch a key at that point."

But Jesso kept going, learning to rely on just his left hand. The songs he recorded out of the basement were stripped down to vocals and piano. Initially he posted his music on YouTube—including his somber, viral hits "True Love" and "Just a Dream"—and Jesso found himself excited to see a song log 100 plays or earn a random comment from someone he didn't know.
After obsessively playing piano for two years, his style was far from virtuosic, but it was enough to earn the attention of producer Chet "JR" White, who'd just disbanded his critical-favorite duo Girls when he got an e-mail out of the blue from Jesso, a big fan of the band. From the moment White heard the songs, he was hooked. He also knew the mystery fan was someone he had to work with. Almost immediately he got in touch with Jesso and sent the songs to his label boss, Dean Bein at True Panther Sounds, though refused to tell him anything about the artist he was hearing.
"At the time it felt sort of like divine intervention," says White. "It was crazy that I got [the songs] right after my band broke up and I was feeling kind of down. It was the most perfect time to receive something like that, so it held a lot of weight for me. And I wanted to pass that feeling on."
Hearing a recording free of context created endless questions about who this singer-songwriter could be. At one point, Bein says he'd made up profiles in his head of at least 50 people. Was he actually an older man who had a child? Is he in his 60s? Is he some sort of scientific guy who has just studied Randy Newman and is completely aping him?

"I can't tell you the last time I heard a piece of music and was forced to hear it at face value, filling in every blank just using my imagination," explains Bein. "That doesn't happen anymore. If you know even the tiniest bit of anything, you can Google your brains out and find out everything about someone."
Just about anyone with a pulse can relate to the record; while piano-led pop songs about lost love and despair can sound overdone, Jesso forces listeners to find themselves in his words.
Months after getting to know Jesso over e-mail, White took Bein to meet him for the first time in Vancouver. They stood in his parents' basement where he'd crafted all of his material, met his family and hung out at a few clubs. Through it all, Jesso appeared to be totally well-adjusted; that fact alone left Bein with even more questions.
"He started playing a few songs," remembers Bein, "and when I asked what he was doing, he was like, 'I kind of thought this was an audition or something.' And I go, 'No, this is totally the opposite. This is an audition, but I'm here to audition for you.'"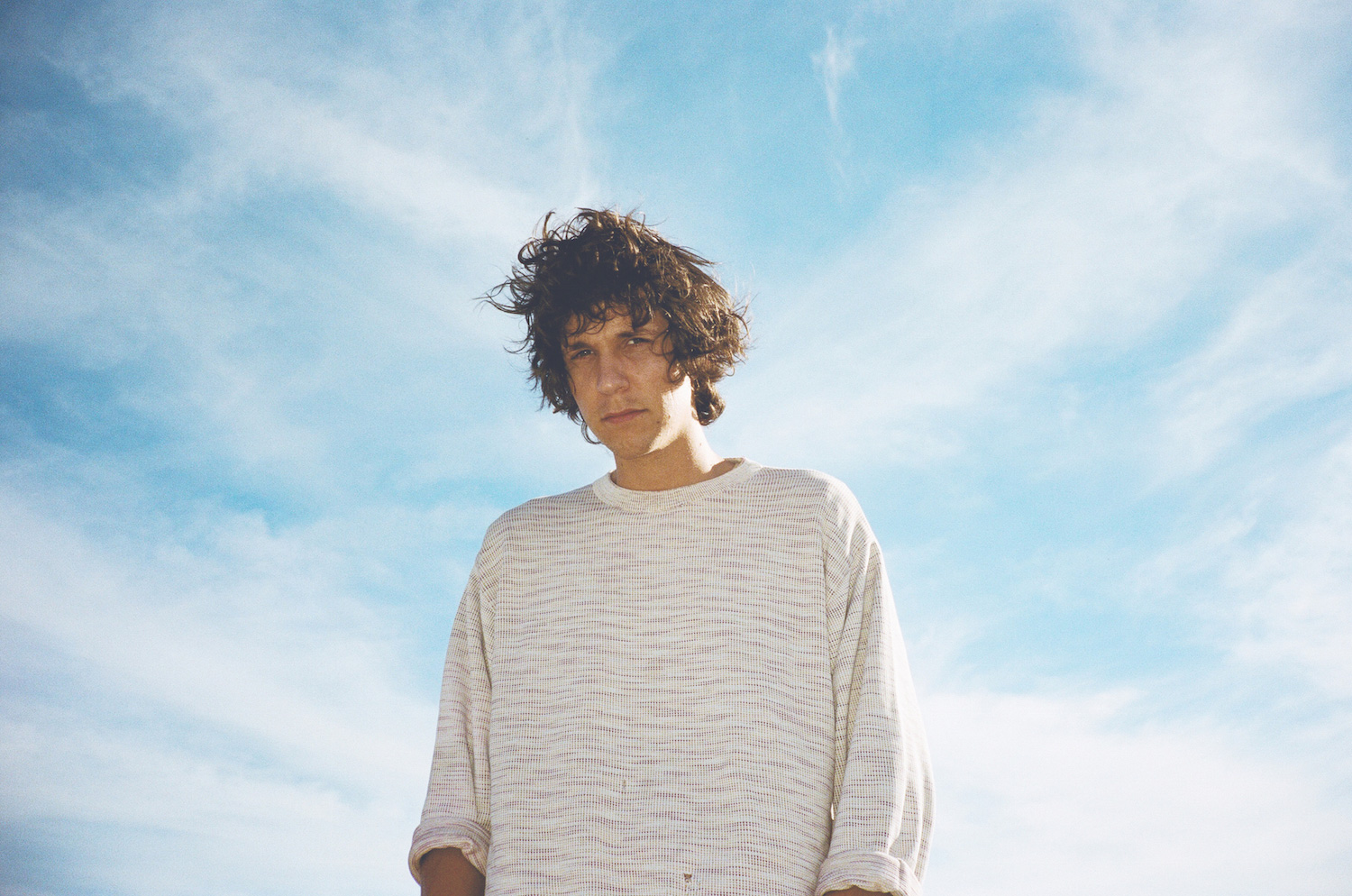 RIP IT UP
Jesso signed with True Panther without considering any others labels, and the first thing Bein did was press 500 flexi discs of "Just a Dream." The track had no context—no name, no title, just a tiny True Panther logo on it. And when someone mail-ordered another record, he'd send it to them or give it away to friends and colleagues and tell them, "Sit here and listen to this; I'm not gonna tell you who it is or anything about this person. It's a special experience, and I wanted to share that with people."
For the next month, Jesso and White planned on recording a studio record and charted out the process. White talked; Jesso listened—though he does remember peppering his idol with plenty of star-struck questions about Girls in the beginning of their relationship.
It took Jesso a while to return to the States and record with White; he'd overstayed his P2 visa the previous time he was in LA based on "some bad advice from a lawyer who I didn't pay." When Canadian border officials finally relented, Jesso stayed at White's place in San Francisco. From that point on, White was involved through most of the album process, including trying (and at times failing) to stretch the advance on the recording contract as much as possible on an indie budget.
"We had these guys from Cal Arts School help me record the album because they were so cheap," says Jesso. "I was in San Francisco with JR recording and was like, 'I want strings, I want horns, etc.' And he's like, 'Man, this is expensive, and you're on an indie budget; that could run you $2,000–$3,000 a day.' The way he talked about the record and the way I talked about the record were very different when I arrived in San Francisco and sat down."
It was strange transitioning from idolizing White to learning from him and sometimes butting heads with him in the studio. Jesso admits he wasn't used to his mentor's free-flowing style of creativity that could have them spending hours on the smallest sound details or hunting for the right instruments. And then sometimes he was able to make incredible decisions in the blink of an eye, including the name of the album, Goon.
"JR was there when I said that word while we were working on stuff," explains Jesso. "I showed him a picture of my face, and it had 'Goon' written over the eyes. And he goes, 'Is this your album cover? I like this; this is good.' And when JR tells me something, I just listen. He's got one of those unwavering opinions, and you feel his conviction in it, and it doesn't rely on being cool or anything."
The mentorship proved to be integral for Jesso to keep his confidence up and come into his own.
"One thing I always told Tobias is that when it comes to your own work, you're always gonna be right," says White. "Because if you're wrong, that's okay. But if someone else is wrong about your work, that's not okay."
That philosophy certainly applied to working with producers and fellow musicians like Patrick Carney (The Black Keys), John Collins (The New Pornographers) and Ariel Rechtshaid. Although Jesso was only with them for a short amount of time—the longest session was a week with Carney in Nashville—Goon's seamless transitions denote one similarity among all of Jesso's collaborators: "They're all really tasteful and have a really good ear."
Jesso's the first to admit his luck when it comes to getting co-signs from supporters in high places. He still lights up over the memory of Adele—his favorite artist on the planet—retweeting the video for "How Could You Babe?" this year. It remains one of the UK singer's only Tweets of 2015.
Jesso met the HAIM sisters at the house he's sitting in now, during a friend's birthday party. He struck up a conversation with Alana, and it seemed like fate when Rechtshaid tapped her sister Danielle to play drums for him; they've been friends ever since.
For Jesso, the next year or so is about taking a different route than he did as the downtrodden hopeless romantic on Goon. "I can write songs on my own, and that's all good, but if I wanna really challenge myself, I gotta bring some new tricks," he admits. "I'd love to bring piano players in who really rip it. Or have more session musicians and experiment outside the whole '70s thing I'm so sick of hearing now."
Even if Jesso switches up his sound, Bein says that won't change how his songs connect with people.
"He writes about his experiences and his life in a way that anybody can relate to," explains Bein. "At the end of the day, it's always gonna be about that. I think he'll continue to sound like a better and better Tobias Jesso Jr., but I can't predict what that'll be."
For now, Jesso knows he wants to enjoy the ride as long as he can, even if that means a lifetime of doing things he wouldn't normally do—like getting on an airplane by himself to Europe, or sitting down at the piano in a room full of strangers and opening his mouth to sing.
"I remember thinking five years ago that if I could play a sold-out bar and I was headlining, that would be it; I would feel great," says Jesso. "And I just went on a tour, and most of the shows were sold out. It just goes to show, I think that you gotta put something in the ground for it to grow."
It's his first headlining European tour—part of which will include a full band, the guys who originally backed him on the album. The venues on the tour, which sold out even quicker than before, will also be bigger. But once he hits the stage, he says he'll always be in his element—sitting down at a piano with his eyes closed, singing for nobody but himself, like it's all just a dream. //