The first thing most people mention about Mike Cooper is that he passed on playing with The Rolling Stones in the early '60s, leaving the band's ill-fated co-founder (guitarist Brian Jones) in his place. While that may be true, it's hard to imagine Cooper sticking around for more than a couple sessions anyway. After all, his music/art career has taken many sharp turns and welcome detours over the past 50 years, from the free-jazz-infused folk LPs Paradise of Bachelors lovingly reissued last year to a recent improv record with Steve Gunn, countless side projects, and the self-proclaimed "Ambient Electronic Exotica" series that continues with this month's Fratello Mare full-length. Available now through Lawrence English's Room40 imprint, it finds Cooper melding his manic lap steel licks with field recordings sourced from Southeast Asia and the Caribbean.
In the following exclusive, we premiere the album's new video alongside an extensive interview that tackles Ornette Coleman, poetry, collage art, graphic design, Cooper's beloved Hawaiian shirt collection, and more…
Can you start by telling us the back story of the song and video ("Street Beneath the Beach") we're premiering today? 
Street Beneath the Beach is a book by McKenzie Wark about the Situationist International movement. Here is a quote from a Guardian review of the book:
The Situationist International (SI) was created on 27 July 1957 in Cosio di Arroscia in Italy. Its nine founding members were drawn from three groupuscules of the European avant garde: the Movement for an Imaginist Bauhaus, the Lettrist International (a neo-surrealist outfit that had emerged in the early 50s bohemia of the Parisian Left Bank) and the London Psychogeographical Society which, in the person of its solitary member, Ralph Rumney, had brought the practice of dérive, or purposeful urban "drifting", to the streets of the English capital.
Beyond its politics and connection to Italy—where I live—I was also intrigued to read the name Valli Myers in the first few pages of the book. Valli was an Australian artist who also lived in the south of Italy. I met her once in a bank in Melbourne, where she had a studio in the Nicholson Building. Her face was tattooed to look like a fox.
A lot of your music—including the new album—is influenced by traveling. Have you always enjoyed spending extended periods of time in foreign places or has your love of travel been more of a recent thing?
I have travelled since I was 11 years old, when I emigrated to Australia with my parents (we returned five years later) and I visited various exotic places during the six-week voyage by sea in both directions.
Where have you been recently? Any place in particular that'll impact some of your work in the near future? 
I have spent the last two years playing mostly in Europe for a change but we have been to Sri Lanka and Guadalupe in those past two years. I have made several short video films in both places as part of my Island Gardens project.
What are a few of your favorite places to visit and why? 
Anywhere In Polynesia is pretty high on the list. I am a scholar of the culture and curious about colonization and the continued arrogance of European culture generally worldwide.
What is it about the Pacific that keeps you coming back?
See above. I also love the music, people, islands, beaches, etc. 
If you could only keep one of your Hawaiian shirts, which one would it be?  
If that situation should arise for some unforeseen reason, it would probably be the one I was wearing at the time because should it arise, I probably wouldn't have time to make another choice.
What are some of the more surprising/memorable field recordings on Fratello Mare?
Mike – I particularly like the recording I made outside of a music school in Bangkok where students were practicing playing various metal and bamboo xylophone-type instruments. They were all practicing playing scales in their own time. I recorded them from the street with passing cars and motorcycles as part of it. You can figure out which one it is by listening to the record.
You've done work as a music journalist before. How would you review your new record if it was assigned to you?
I gave up writing reviews of other peoples records as I eventually thought that I was in no position to criticize other peoples work and that the descriptive type review was not a very interesting pastime (it is not a paid activity) just to get a free CD/record, most of which I didn't like anyway.
You've lived in Italy for quite some time now. How has it impacted your art and records? How would you describe how you fit (or don't fit) into the local music scene?
I have lived in Rome for 28 years but I played in Italy from about 1984 (some years before I moved here). Initially I came to play the acoustic folk and blues clubs. When I moved to Rome I discovered there was a local improvisation and free jazz scene which I quickly became a part of. It was small and they were all much younger than me. The musicians of my own age were for the most part involved in playing 'jazz', which didn't interest me.
Over the years here I have instigated several projects and groups. I currently have a trio called Truth in the Abstract Blues, which describes what we do quite well. We have made one LP on the Ethbo label. I am also part of a large group of improvisors called IATO Orchestra, which sometimes includes as many as 30 musicians. We practice "Conducted Improvisation", or "Conduction". I also have a large group called the Oktober Orchestra which plays my score for the Eisenstein silent film Que Viva Mexico. However, for the most part, I play solo.

When did you first fall in love with the sound of the lap steel guitar?
When I bought my National Resophonic guitar I was in a coffee house and an American guy was there who asked what instrument I had in the case. When I showed him he said, "Do you know what this is for?" and proceeded to play it with a bottle. That changed my life and set the course. I investigated and first found country blues players playing "bottleneck" and then lap-steel players and Hawaiian musicians, who of course invented the whole idea and technique.
https://youtu.be/Lbt9DDolcag
What about improv? When did you realize how open-ended music could be, how you could take a track down so many different paths if you simply let yourself go?
My friend Geoff Hawkins, who is a tenor sax player, introduced me to Ornette Coleman around the age of 19 when we both worked in the same timber mill. It was around 1959, when Ornette's first records were coming out. We played together in one of the incarnations of the Blues Committee, the first band I was in. I gave him Mezz Mezzrow's book Really the Blues. We both changed each others lives with that exchange.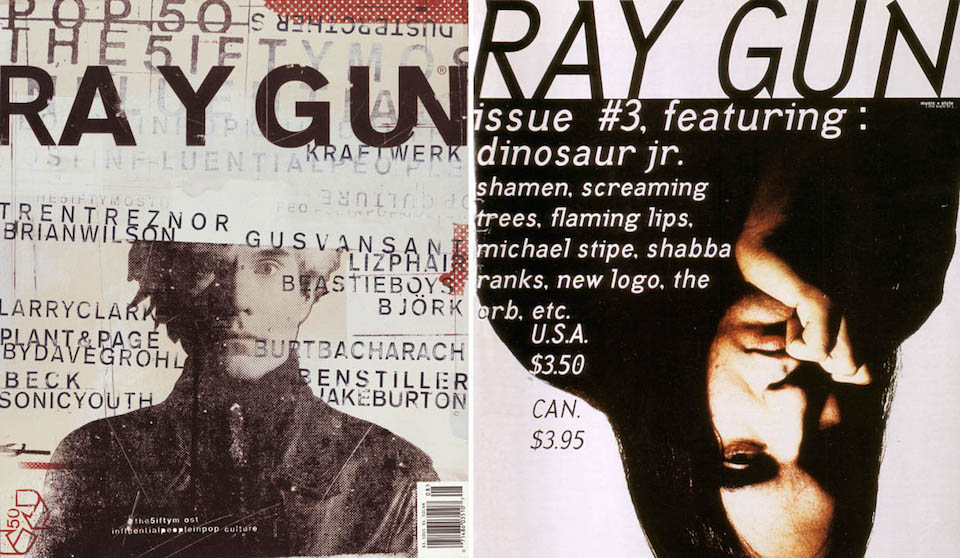 On a similar note, at what age did you realize the creative potential of taking a collage approach to art and music? Would you describe what you do today as being in that same vein?
Collage plays a huge part in my life. Even our house is a giant collage, as anyone who has visited will witness. David Carson, the graphic designer, claims it as the most important art movement of the previous century continuing to influence artists into the 21st. Witness sampling technology and cut and paste graphic design, etc. David is a hero of mine.
[youlist pid="PLGLGDT-9ZI4KBIQPOJbGQn5ekCuIsJXUk" width="620″ height="349″]
Considering how different your recent material has been from your early records, is it fair to say the Paradise of Bachelors reissues were the first time you'd listened to albums like Trout Steel in years? If so, what did you think of them—how they've aged, how you've evolved as an artist, etc.?
I rarely listen to my own records but when Paradise of Bachelors came and offered to re-release those works, I did go back to that period with a different perspective and I have to say I enjoyed listening to them. I particularly enjoyed the selfless contributions of all the musicians involved and the creative input they gave. I was recently listening to an extended 7-inch single that I made with "Your Lovely Ways" and "Watching You Fall" on it. At the time I didn't realize who I was so lucky to have as my session collaborators—some of the best young jazz players in London at the time. John Marshall on drums and Roy Babbington on bass, both Soft Machine members for instance. Some wonderful playing on that record.
Your first 7-inch came out 50 years ago. A lot has happened since then. Let's say someone only has the time and money to check out three of your records. What should they be and why? 
You mentioned Trout Steel; that is pretty representative of my '70s songwriting period. The box set (am I allowed a box set?) called Wishing You Were is five CDs of live recordings by The Recedents, a free improvisation group I had with sax player Lol Coxhill and drummer Roger Turner from 1982 until Lol's death in 2012. As an example of my more recent guitar/voice work and electronics, maybe Radio Paradise on Johnny Kafta label from Beirut. They give a historical perspective on musical movement.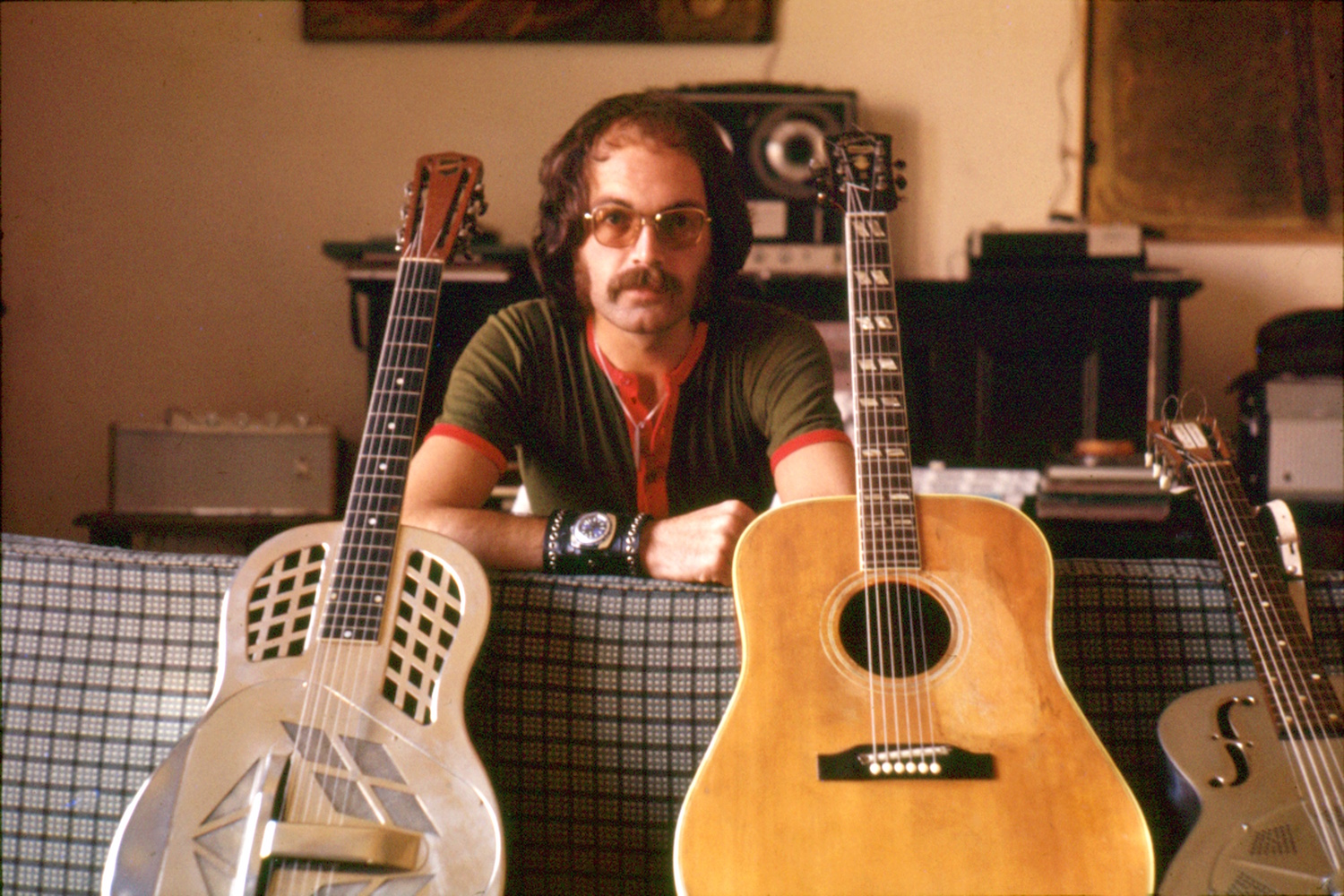 The spirit of free-jazz can be felt throughout your catalog. What drew you towards it initially?
Free jazz is a natural extension of African-American country blues to me. I started out playing country blues and never had a problem with free jazz in the '60s and onward. I was also drawn toward the politics implicit in the music. Radical culture interests me of any color and place. I seem to be drawn toward the periphery in art and politics. Recently I discovered the poetry of Shake Keen, for instance. I knew Shake as the trumpet player with Joe Harriott's group. Both came from the Caribbean, lived in England in the '60s, and played a radical form of Caribbean jazz similar to Ornette. In Guadalupe earlier this year I picked up a volume of Shake Keen's poetry. The variations on the English language always delight me. A small example:
But the sweet fool dem say
 All-we culture all-we potential
is definitely non-residential
all dis trumpit is a famous load o' piss
hold on to dis.
So ah lif' up me credential
Same one wha' me fader show
how fe polish
how fe respec'
how fe blow
an' Ah say
fy arfffffff

What are a couple free-jazz records you've played consistently over the years?
Tauhid by Pharoah Sanders and Change of the Century by Ornette.
Films, books, etc. have always had a role in your work as well. Tell us about a few of your non-musical influences from the past few years.
Books: anything by Thomas Pynchon. Films: I love Apichatpong Weerasethul from Thailand and Pedro Costa from Portugal. I have been plundering Pynchon's work for song material for a few years now to produce the Spirit Songs series of cut-up works. The filmmakers are both a small crew—in Perdo's case often just him alone—working with small budgets. I am an independent artist in that I don't receive anything directly from any funding bodies and I try to spend as little as possible producing my work. I think vast sums of money are wasted in the pursuit of the arts and I will be interested to see what happens when the money runs out.
What other projects/albums do you have on deck in the months and year ahead?
Kiribati, the first of my Ambient Electronic Exotica records (released in 1999 and the first of my Hipshot CD-Rs) will be released on vinyl later this year and next year, White Shadows in the South Seas will come out as a double vinyl LP. I think Lawrence [English] at Room 40 also intends to put out another edition from Chris Abrahams and myself. We have three releases out already, one on Room40. Also I just had a request for Distant Songs Of Madmen, a live recording I made in Palermo and released digitally on Room40, from Backwards Records, who just released my Light on a Wall LP. They will release Distant Songs as a vinyl sometime next year.