Dallas Acid have announced their first collaborative album with New Age icon Laraaji and sound healer/Reiki master Arji OceAnanda. Due out October 12th through Flying Moonlight, Arrive Without Leaving stems from a six-hour session at Brooklyn's Vibromonk Studios. Dallas Acid arranged and edited the ensemble's live recordings, which were loosely inspired by a special performance at National Sawdust—something they all hope to replicate and revisit at release shows in Dallas and Austin next month.
"[Making the record] was an out-of-body experience at times," explains Dallas Acid, "and a journey through new worlds—a very peaceful journey full of surprises. It's wonderful it was captured so beautifully; a once in a blue moon experience under an actual blue moon."
"There seemed to be an instant and immediate 'recognition' of each other's energies," adds OceAnanda. "The resultant flow of ideas and sounds amongst us was effortless and inspired. The entire session felt blessed and blissed!"
Check out the record's lead single below, a "classic, ambient, symphonic, immersive, listening work of loving performance art" according to Laraaji himself….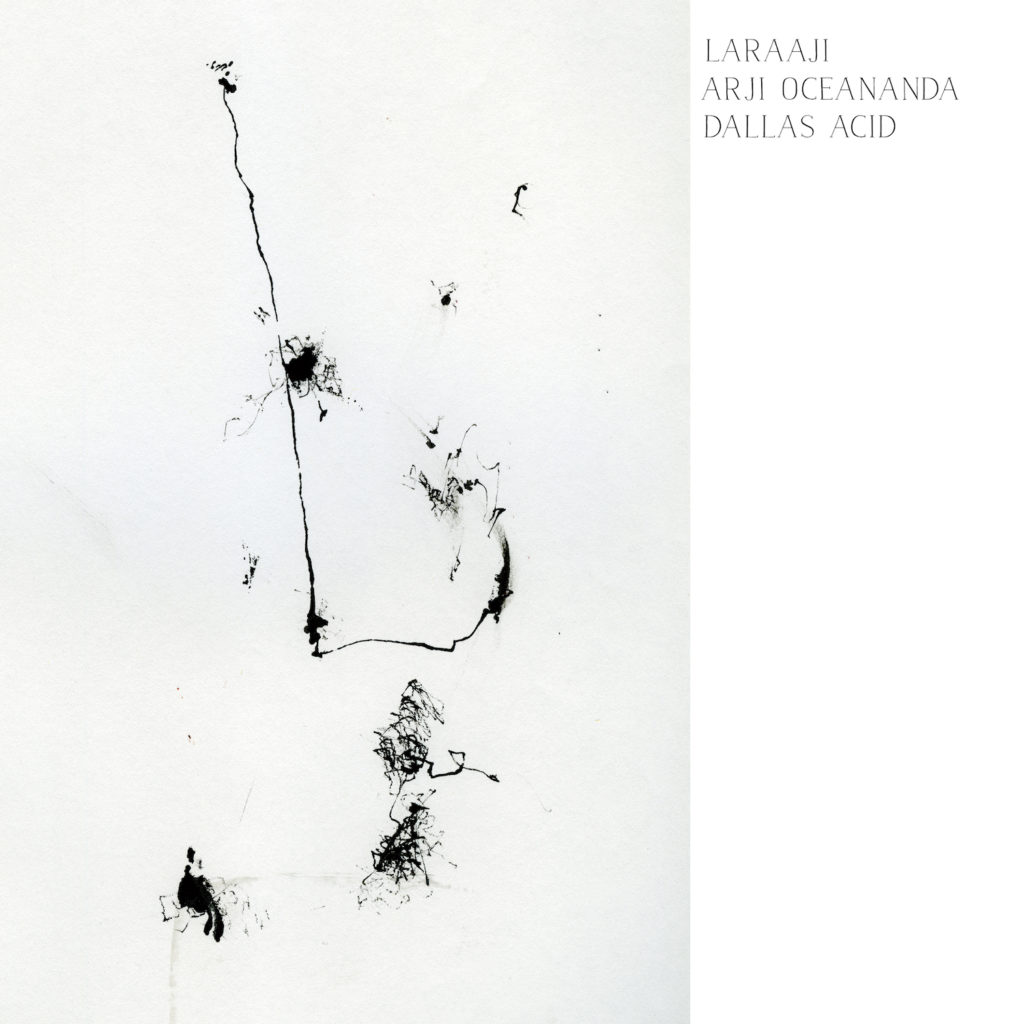 LARAAJI x Arji OceAnanda x Dallas Acid
Arrive Without Leaving
(Flying Moonlight, October 12th)
1. Evening Reduction
2. Full Moon Serenade
3. This Much Now
4. Somewhere Here
5. This Much More