Photography ALESSANDRO CINQUE
While Damian Lazarus had set a few months aside for a new solo album earlier this year — his first in a decade — the Crosstown Rebels founder didn't expect to be on lockdown in the Italian countryside for the foreseeable future. With the 20th anniversary of his popular Get Lost party off the table, the DJ / producer was able to write and wrap Flourish (available now through Crosstown Rebels) in record time and focus on the bigger picture.
Not all of it was bright, of course. Like many of us, Lazarus found himself drifting towards the darkness for days at a time — processing the world's pain with nimble breaks and dimly lit nods to his drum & bass roots. He also started to see welcome shades of hope on the horizon, as reflected in spirit-raising songs like "Into the Sun."
"I started to realize we'll probably still be here this time next year," Lazarus explained in a recent interview, "and we'll be looking back at this time in a positive way… that this was something that needed to happen. We all needed to take a step back, take a breath, look around us, see where we've been fucking up and what we can do to better ourselves and each other."
We also needed music itself. Since we can't find it at a festival or club these days, we asked Lazarus for the next best thing: a roundup of the records he kept returning to as he shaped the varied sounds of Flourish….

KRUDER & DORFMEISTER – DEEP SHIT PT.1 & PT.2
K&D for me are two of the best producers of jazz-tinged, slow breakbeat music — or trip-hop as it was known. They were a big inspiration for me on this project and now they are back with new material in 2020. I could listen to this all day.
ENNIO MORRICONE – LA BALLATA DI SACCO VANZETTI
Taken from the movie soundtrack composed by the late Ennio Morricone and sung by Joan Baez. I spent a lot of time with this record when making "Dark Heaven Light"; it's a really beautiful piece of music. The movie is about two immigrants who come to America and fight racial injustice and end up being accused of murder and sentenced to the electric chair. It felt like a very relevant record to be listening to this year.
DAVID VORHAUS – TIME TRAVELLER 
This Dr. Who-sounding electronic psych record comes from the 1980 album White Noise III: Re-Entry. Vorhaus invented an instrument called the Kaleidophon, which I became obsessed with whilst making the album. There is an amazing documentary from '79 about Vorhaus on YouTube where he talks about his analogue inventions.
ADAM F – METROPOLIS (DOC SCOTT REMIX)
I'm not certain that this remix ever actually came out. I have a dub plate of it, but the thing is, it's one of the best drum 'n' bass tunes ever! Metalheadz — who released the original — celebrate their 25th anniversary this year. Respect to Goldie, and one of the best record labels of all time.
HEADTOP – MAD SHIT
This killer jazz breakbeat track came out in 2001, the same year that my DJing really started to come together. I love the drum programming and the bassline is so smooth. This track has so many different flavors but they all work so well together. It was big on the underground garage scene back then but still feels super fresh today.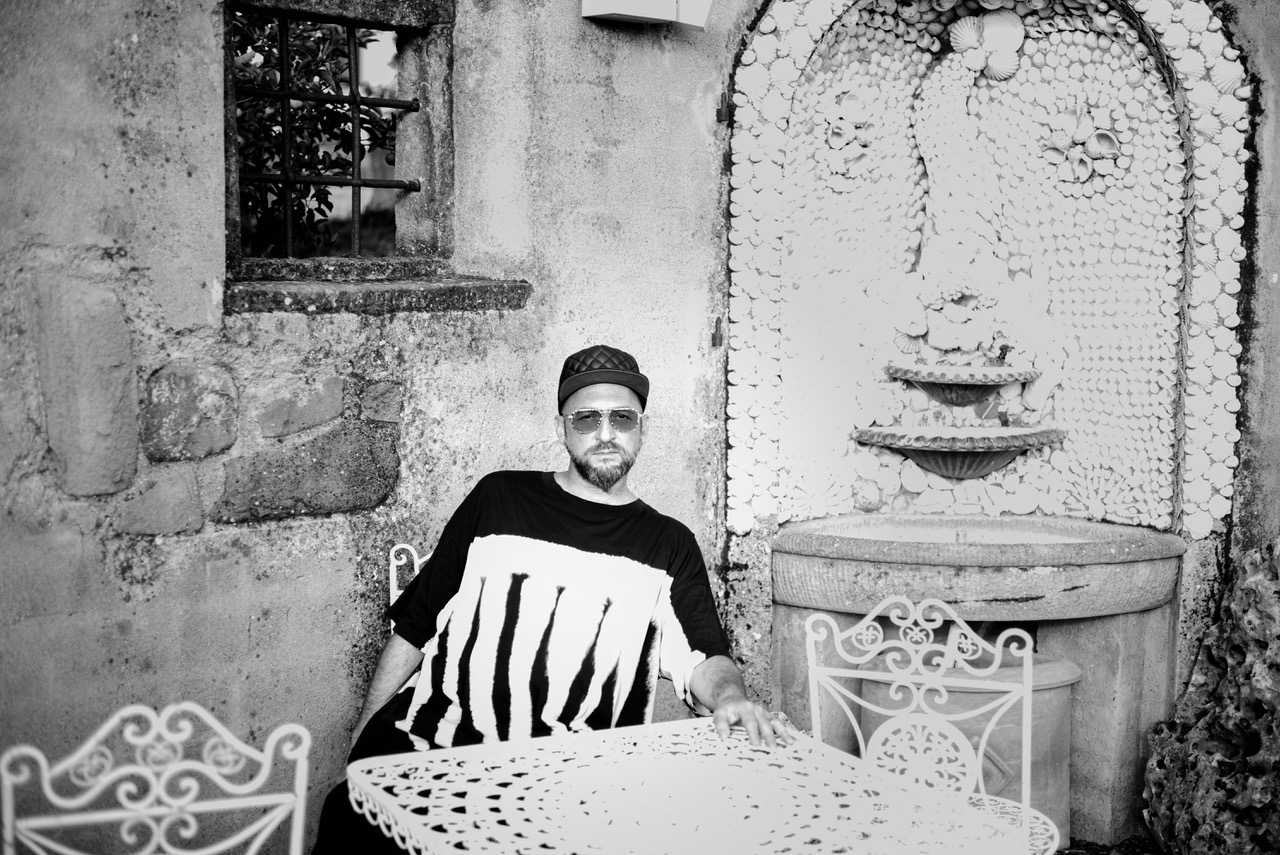 RÖYKSOPP – EPLE
Love this record from the crazy Röyksopp dudes from Norway. I was listening to this prior to starting to work on the track "Wild is Love." You probably can't tell the connection between the two tracks; I think it was just a general vibe or a flavor that I was looking for. In other Röyksopp news, I hear there are some very limited edition Banksy hand-printed sleeves out there in the multiverse that are worth investigating.
THE FOURTH WAY – THE SUN AND THE MOON HAVE COME TOGETHER
This is the first album by San Francisco jazz quartet The Fourth Way from '67. I played this first thing in the mornings before starting a new session during the making of Flourish. It felt like a good way to start the day — with coffee and a cigarette.
I've been a huge psychedelic jazz and jazz fusion fan for many years; I love the depth and the tripped-out connections between the musicians, especially when you think that this music was recorded live in one take.
DJ TRACE – MUTANT REVISITED 
I remember being played this for the first time in the offices of No U-Turn back in 1996, with myself, Ed Rush, and Optical going berserk in the room. This became one of the biggest dancefloor slayers of that year and it epitomises the weight of the 'hoover bass' that Trace became synonymous with. Pure evil, pure darkness, pure beauty.
DJ KRUST – SOUL IN MOTION
The legend, the master producer: DJ Krust from Bristol. In the early days of this year I started revisiting a lot of Krust's music. It helped inspire me to write Flourish. His ability in the studio is unparalleled and this track is a good example. Little did I know then that I would go on to sign him to Crosstown Rebels and release his incredible new album in November.
THE ELECTRIC PRUNES – HOLY ARE YOU
Produced by the magnificent David Axelrod, my track "Holy" from the Flourish album is a direct nod of appreciation for this mastery of music. "Holy are You" was recorded as part of a concept album where producer Axelrod was brought in by the record label to help the band fuse Gregorian chants and psychedelic pop, a genius A&R decision.