Photos by Jimmy Fontaine
Words by Andrew Parks
As he slips into the backseat of our car outside Brooklyn's Wythe Hotel, Danny Brown looks like he doesn't have the energy to string together a sentence. We're headed to Pies 'n' Thighs, a spot Brown's hit several times this week for its honey butter–slathered chicken biscuit, and the 32-year-old rapper sits reserved and calm—the opposite of the spring-loaded superstar we know from his music. When we ask Brown about the records of his childhood, however, his eyes light up.
"When ghetto-tech came out, my pops was playing those records in the house all day," says Brown, whose father was a Detroit DJ and mother savored Too $hort and the UK R&B act Loose Ends the way some of today's parents blast Michael Bublé. "One of them was just like a loop of 'suck my dick, suck my dick,' and I started singing that shit because I didn't know what 'suck my dick' was."
He flashes his signature grin and continues with that spastic chuckle: "I got my ass whooped for that."
The trouble was worth it; rap became like an illicit drug for Brown—something he had to hide every time his grandma was around. "That's what I liked about hip-hop," he says, "that I couldn't listen to it around certain people."
As reflected by his latest album, Old, Brown is a voracious listener who's had his skull cracked by everything from rarified psych to minimal-but-mean grime.
"I don't really listen to music with my ears," says Brown, who shares the records of his life here. "I listen to it with my heart. I like what I feel. I like the way a lot of shit sounds, but it don't hit me nowhere. It just is what it is."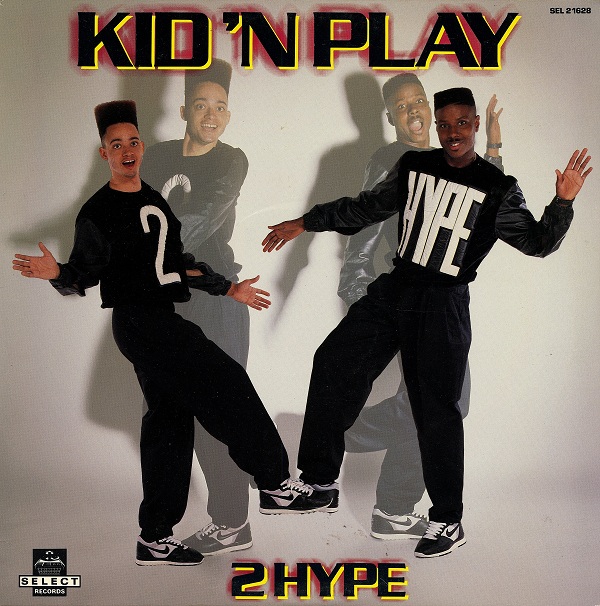 THE FIRST RECORD I REMEMBER BUYING WITH MY OWN MONEY
Kid 'N Play, 2 Hype (Select, 1988)
Back in '91, you could go to the gas station and buy three bootlegged tapes for $10. This one was before the movie [House Party]. They just had a couple videos out. I was into that whole scene—Kid 'N Play, Salt-n-Pepa, Kwamé…that whole Hurby Luv bullshit. It was all about having fun, all about wearing the clothes and just being cool. Hi-top fades and polka dots. If you look at it now, they were the Molly crowd back then; they just wanted to dance.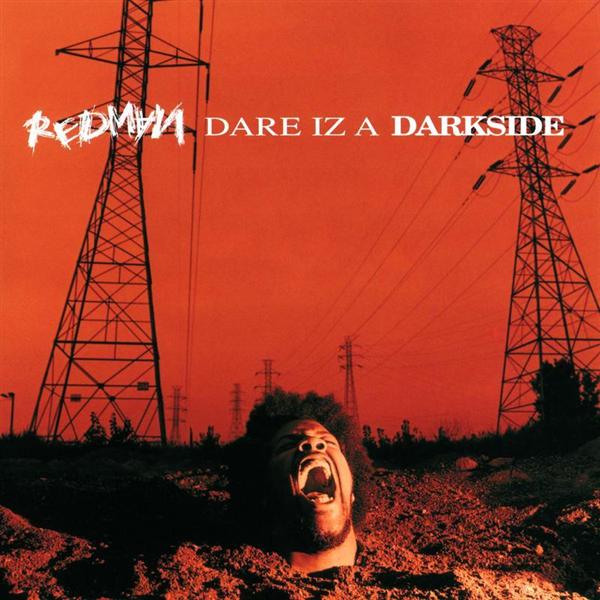 THE RECORD I TOOK A CHANCE ON (AND ENDED UP LOVING)
Redman, Dare Iz a Darkside (Def Jam, 1994)
Another big one for me was buying Redman and Method Man—Dare Iz a Darkside and Tical—on the same day. I was more into Wu-Tang back then, but that Redman record ended up being one of my favorite albums. When you get the three-for-$10 tapes, it's like, "Well, let me see what that Redman's all about." I didn't like Tical. I felt like that was one of the worst Wu-Tang albums. I don't know; I don't think Method Man was good at making solo projects.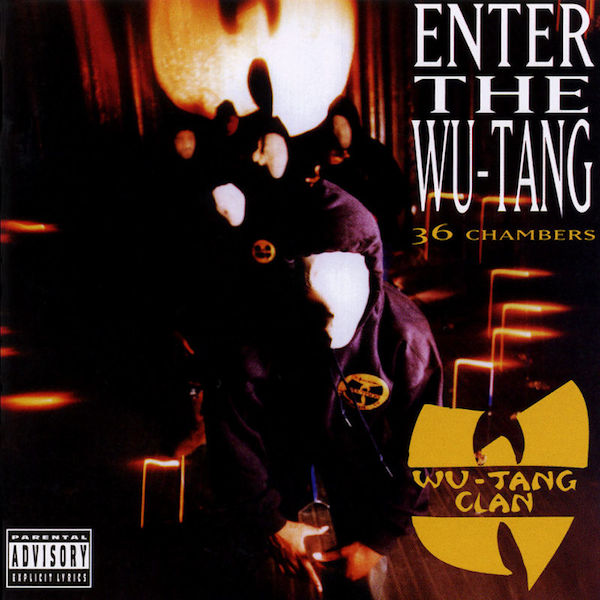 THE RECORD MY DAD GOT ME INTO
Wu-Tang Clan, Enter the Wu-Tang (36 Chambers) (Loud, 1993)
My pops used to hear me listening to West Coast rap, and he wasn't really into it. He liked N.W.A. because he liked Public Enemy—all those ill samples. I used to hear the majority of my rap music from him, when he'd take me to school. He would purposefully play stuff for me so I was on top of the tightest shit. There'd be a lot of music my friends listened to, and he'd play none of that shit. Like the first time I heard Spice 1, it blew my brains open. The same with Wu-Tang Clan.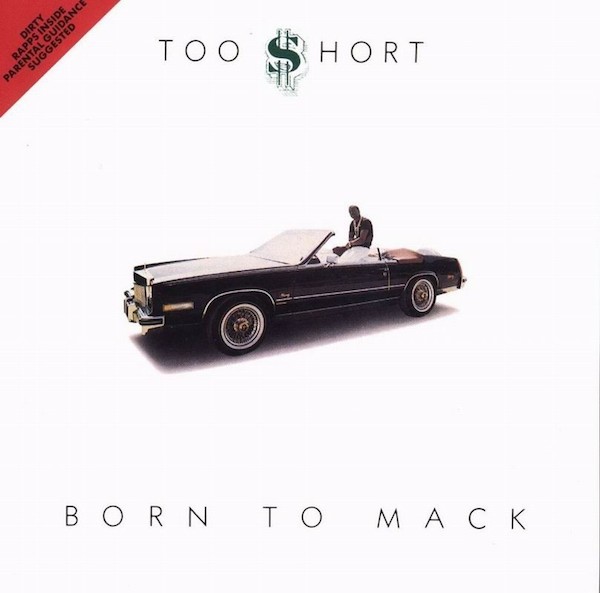 THE RECORD MY MOM PLAYED AROUND ME
Too $hort, Born to Mack (Dangerous, 1987)
My mom's had me at 18. The first time I heard cuss words was through her playing Too $hort—"Freaky Tales" and shit. I know that's crazy, but…two albums were big in my house—Too $hort and Loose Ends. That was like the music she'd clean to. Loose Ends was a big deal; any barbecue, any family function, that album was on in the house. It's really nostalgic to me now, this really UK sound. London and Detroit had this connection back then.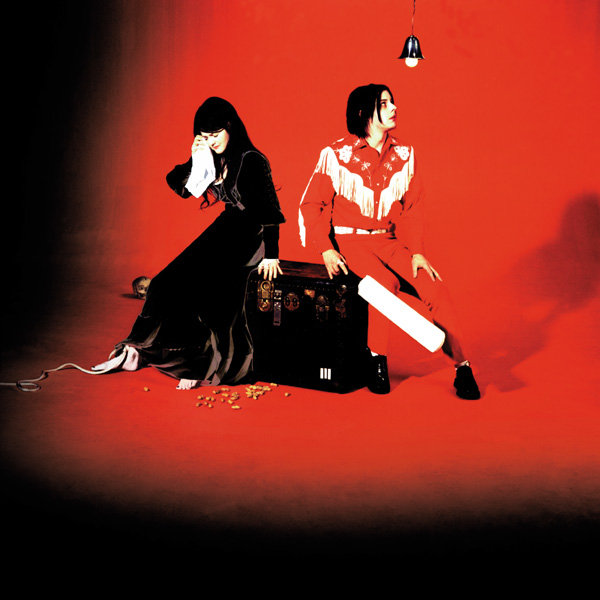 THE RECORD THAT MAKES ME PROUD TO BE FROM DETROIT
The White Stripes, Elephant (V2, 2003)
Before it was just garage rock—lowbrow, low budget type shit—and that one was like, 'Damn. They were big.' That made me proud, that they could go from a garage to an arena with a two-piece band. I've never seen the White Stripes, but I've seen the Von Bondies [laughs] and the Dirtbombs. I was really into them.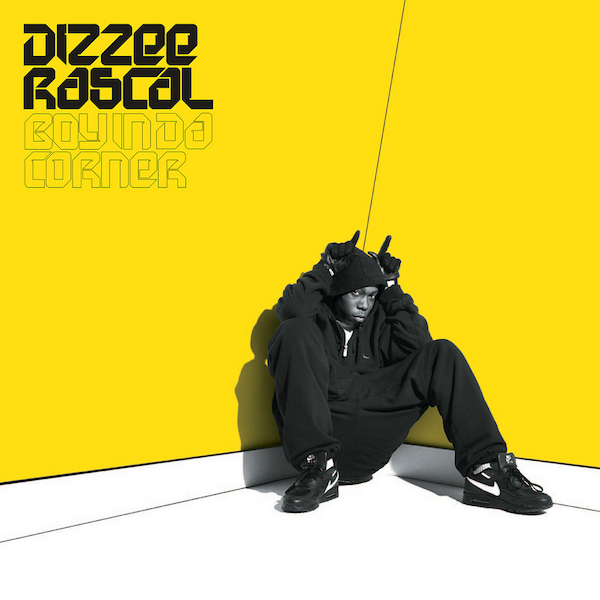 THE RECORD THAT HELPED ME FIND MY OWN FLOW
Dizzee Rascal, Boy in da Corner (XL, 2003)
It took me a while to get into it; the beats were the driving point. They were so minimal and fast, you know? It was like Detroit shit—you felt emotion from the beats, what he was trying to bring across. I was into that [grime] scene like crazy, figuring out the pirate internet shit, staying up late and listening to the live streams. I bought all those albums back then—Roll Deep, Kano, Wiley, Skepta, all that shit.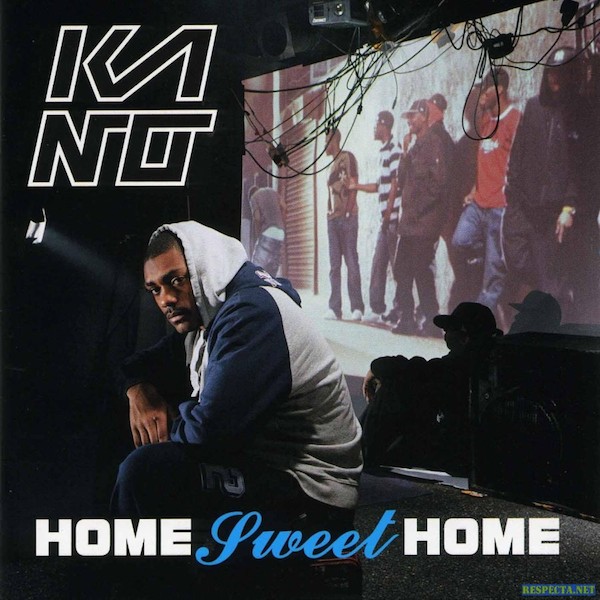 THE GRIME RECORD EVERYONE SLEPT ON
Kano, Home Sweet Home (679, 2005)
The production on Boy in da Corner is better, but the point Kano was trying to get across with this album is right up there. He was just talking about growing up in London, you know? It's like Dizzee Rascal said in one of his songs, "If you ain't talking about your hood, then what are you talking about?" I always like to hear where people are coming from, where it's so detailed that I can close my eyes and be there, you know? Like my favorite rap album is Illmatic, because as a kid, I could just close my eyes and feel like I was in the Queensbridge projects. I'd never been to New York in my life, but every time I heard that album, I got an experience. I felt like I was sucked into this world.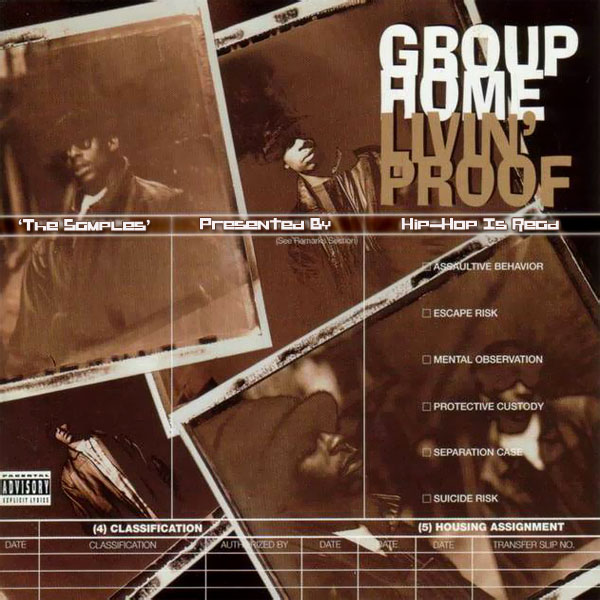 THE RECORD I WISH I'D RAPPED OVER
Group Home, Living Proof (Payday/FFRR/PolyGram, 1995)
DJ Premier brought some of his best beats to this album, but the songs don't stick with me. Melachi and Lil' Dap were like the little gansta homies of the [Gang Starr] crew. They were the shooters. They'd talk gangsta shit, but it wasn't lyrical. They were doing West Coast shit with an East Coast shine. If you liked DJ Premier, you'd love that album. I guess he had to show up production wise, because he knew they weren't as talented lyrically.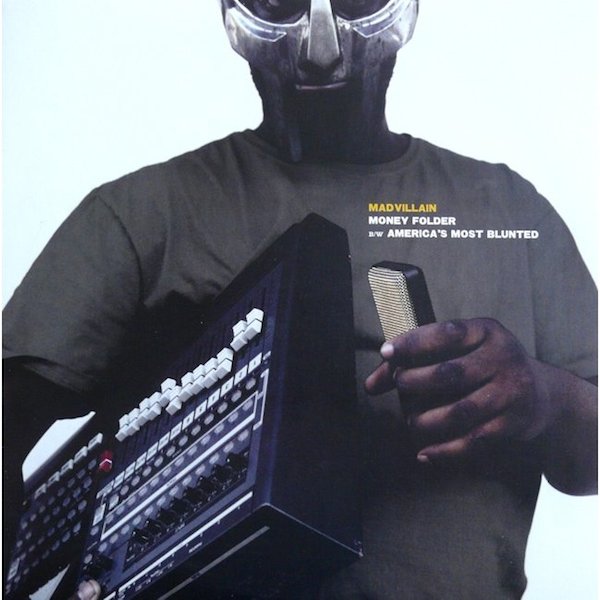 THE ONE BEAT I'D LOVE TO STEAL
Madvillain, "Money Folder" (Stones Throw, 2004)
One thing about me is that I love minimal shit that doesn't feel easy. To me, Madlib is one of those producers where it might be a simple ass loop but who knows how he found it? It might have taken him four days to do it. It's the same way with my music—I want it to sound simple, but I also want it to sound like I put some work into it.
"Like what I said before—shit I couldn't play in front of my grandma.
Know what I'm saying?"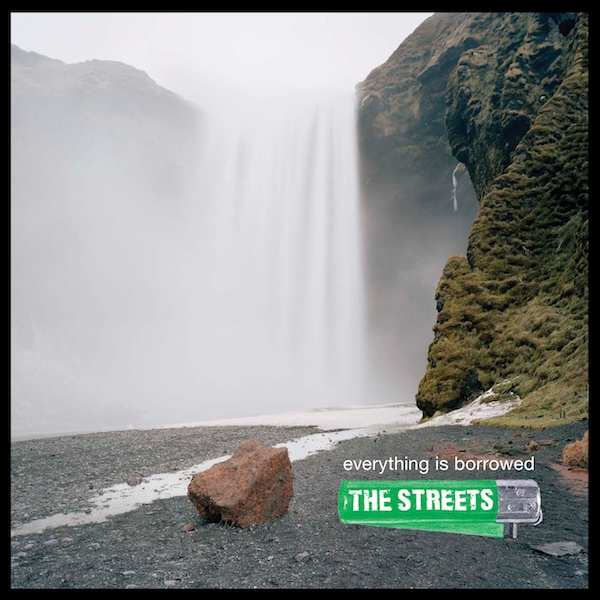 THE RECORD THAT NEARLY DROVE ME TO TEARS
The Streets, Everything Is Borrowed (679, 2008)
Everybody talks about Original Pirate Material but Everything Is Borrowed was the first album where he got clean…I liked him as a person from that album. It got a lot of bad reviews, but I felt like I knew him from listening to it. It's like, 'Damn, he really getting clean. He's trying to get right.' It was the way it was presented—just so sad. Everything Is Borrowed, you know? It was like going through a whole year of somebody's life. I want to make an album like that someday—one that's so conceptually driven, and where every song is good. It takes so much discipline to stick to something like that and actually make it work.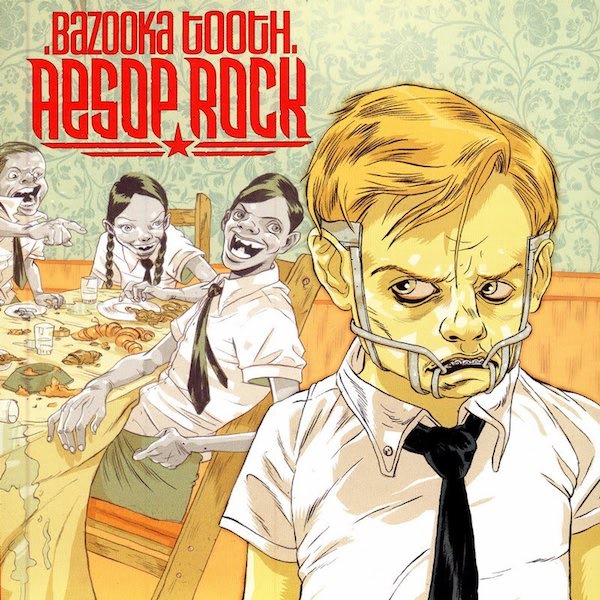 THE RECORD THAT CAUGHT MY EYE BECAUSE OF ITS COVER
Aesop Rock, Bazooka Tooth (Definitive Jux, 2003)
There was a kid on this cover, and his mouth was all fucked up. Like "Bazooka tooth? What?" But once I listened to it, I got it—you couldn't understand a word he was saying. And I loved it. I was into Def Jux stuff before that, but I hadn't listened to Aesop Rock yet. Def Jux, to me, was like Cannibal Ox. I didn't really get into Company Flow or El-P's shit; I got into Cannibal Ox. Because Cannibal Ox was almost like a Wu-Tang offspring, doing that dark, sample-based sound when Wu-Tang wasn't anymore.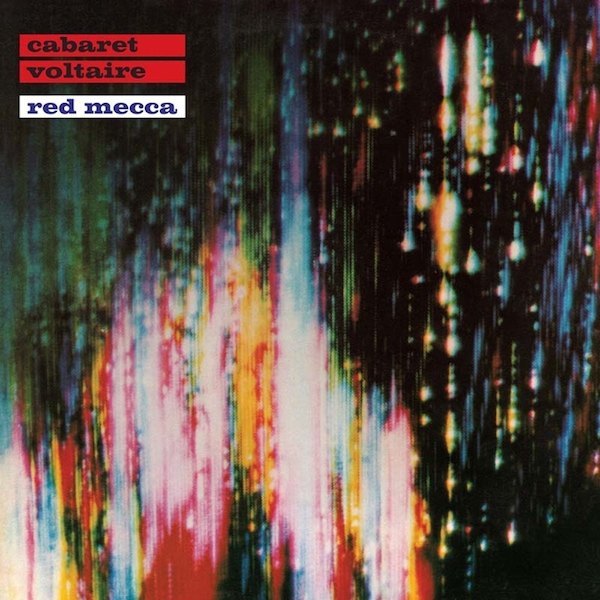 THE RECORD I DISCOVERED KINDA LATE
Cabaret Voltaire, Red Mecca (Rough Trade, 1981)
I like going on Metacritic and looking at just, like, crazy lists. Like I just looked at the Top 10 Psychedelic Albums of All Time, you know? And whichever ones I hadn't heard before, I downloaded and listened to them. I really liked Red Mecca. It was creepy! I got really into the way they recorded that album. I had to figure out how they do that shit.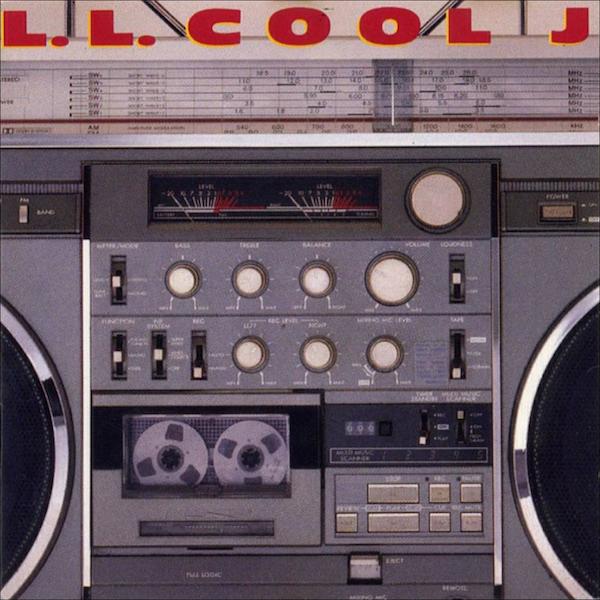 THE RECORD THAT BRINGS ME BACK TO THE '80S
LL Cool J, Radio (Def Jam, 1985)
I remember being in kindergarten, and my cousin came to pick me up from school. It was raining like crazy, my mother had just had my sister, and he was excited about getting the new LL Cool J record, so we ran to the crib and he took me to the basement. He ripped off the paper on the vinyl, and rolled a joint on another record cover. It was Radio. Three seconds into hearing that, I felt like, 'I wanna be a rapper,' and I started trying to mimic it. After it was over, he was like, 'Don't touch my record,' but I was all into that shit, scratching it up. I fucked all his records up.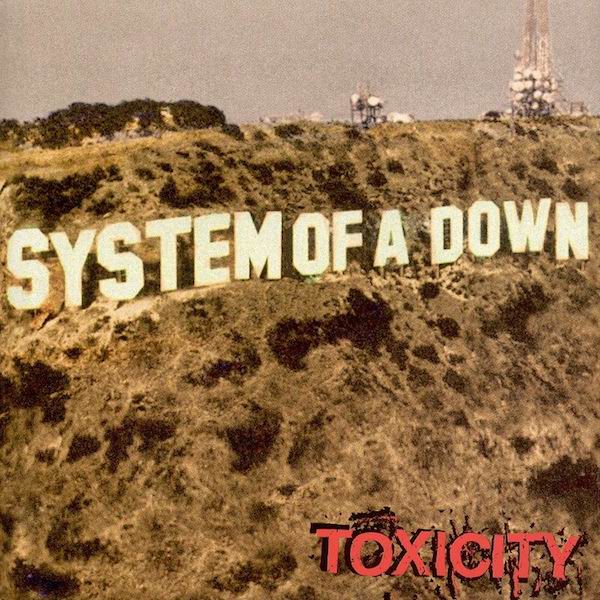 THE RECORD THAT'S HIP-HOP AS HELL WITHOUT BEING HIP-HOP
System of a Down, Toxicity (American, 2001)
That album was so hip-hop to me, just the way it ran. It was in your face and nonstop—intense, you know? Like what I said before—shit I couldn't play in front of my grandma. Know what I'm saying? [Laughs]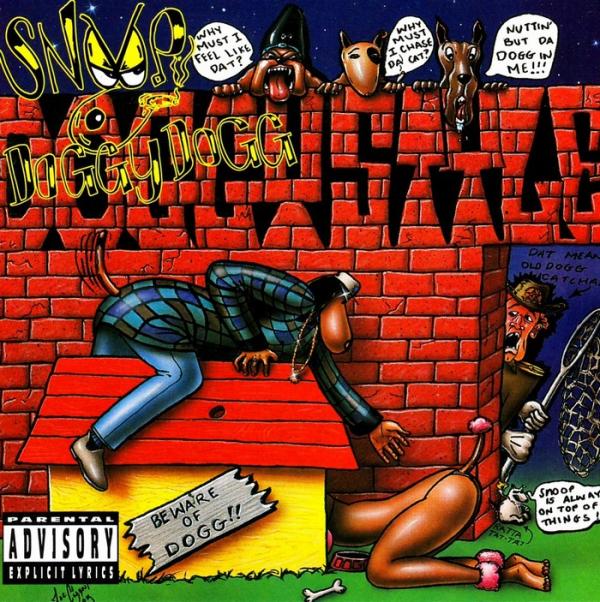 THE RECORD THAT DROVE MY GRANDMA UP A WALL
Snoop Dogg, Doggystyle (Death Row/Interscope/Atlantic, 1993)
"And you can lick my balls…" [In best grandma voice] "What are you listening to?!" That was the one, for sure.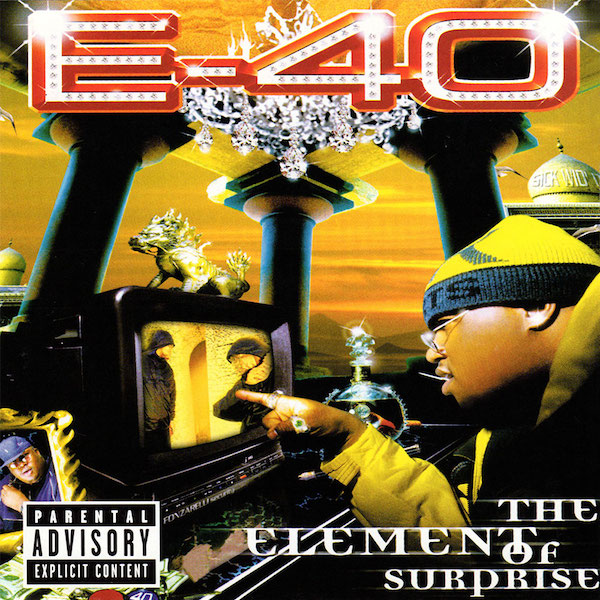 THE RECORD THAT REPS THE WEST COAST FOR ME
E-40, The Element of Surprise (Jive/Sick Wid It, 1998)
Can't forget about E-40. When I listened to him, I felt like I was learning something. He wasn't just glorifying street life. He always told you about the other side, you know? It wasn't like, 'Oh, this shit's fun and cool,' you know? He'd tell you how to not get yourself in those situations. Real shit, you know?