As Danny Mulhern gets set to unveil a new live show at London's Archspace next Tuesday—right alongside his 1631 label mates Marco Caricola and Kinbrae—the composer has kind enough to share his latest film score and a complete rundown of the stories and sessions behind it. Look out for the official release of Reflections on a Dead Sea this Friday….
Reflections on a Dead Sea is an augmented, extended version of a score for the short film The Dead Sea. It's about the plight of refugees trying to flee from Libya to Italy, but they get held as prisoners in a detention centre and can only be released if they pay the corrupt guards. It's based on a true story and is of course pretty dark and tragic.
During the recording session we discovered the sound that fitted the film best was extremely soft articulations, played so they were barely audible. It opened up a fascinating sound world that I felt could go beyond the film. The film didn't actually require much music, but I had a longer studio session booked, so once we'd recorded my pre-composed cues, we used the rest of the studio time developing this sound and improvising around the cues I had pre-prepared. The majority of the pieces consist of scored elements combined with controlled random takes; the chords are marked on the score, and suggested articulations are discussed before each 'improv' take. The final choices are up to the players….

"GANFUDA"
Oliver Coates (the cellist playing on this piece) did a long improvisation around a theme I had written for a couple of cues in the film. I slowed the recording down, edited it into a shorter piece, and added piano. Oliver had tuned the lowest string on his cello down to an A, which gave an even lower, and extremely rich texture, when it was slowed down. Hold out for the final long, low note of the detuned and slowed cello.
"CAPTIVE"
This is from the second of the two recording sessions for this album. Again it is slowed down. The textures and overtones when recordings are slowed can be so interesting. I really wanted to do something with glissando string phrases. In this case they suggest a feeling of fatigue. I wanted it to feel a little disorienting. A feeling of oppressive heat. Both expansive and claustrophobic. But the landscape is still hopefully beautiful to look at.
"NIGHT"
This is adapted from one of the film cues of the same name. It's a respite. A scene at night with people sleeping or laying awake contemplating their situation. But still disturbed.
"LIBYA"
On of the more emotive pieces. I really liked the way the actor delivered the line "Libya is my home" in the film. It wasn't pronounced clearly, but it was pleasing to the ear. I think vocal loops were in my subconscious. I've been been enjoying Jóhann Jóhannsson's beautiful Orphée album. There's a piece with a vocal tape loop called "A Song For Europa" which is lovely. I also went to a performance of Gavin Bryars' Jesus Blood Never Failed Me Yet, and Reich's Music For 18 Musicians at the RFH. I wanted to explore a little the perception of apparent patterns in repetition. Particularly in speech. I manipulated it quite a bit. The prominence of the voice loop ebbs away as the arrangement intensifies, then comes back as it subsides.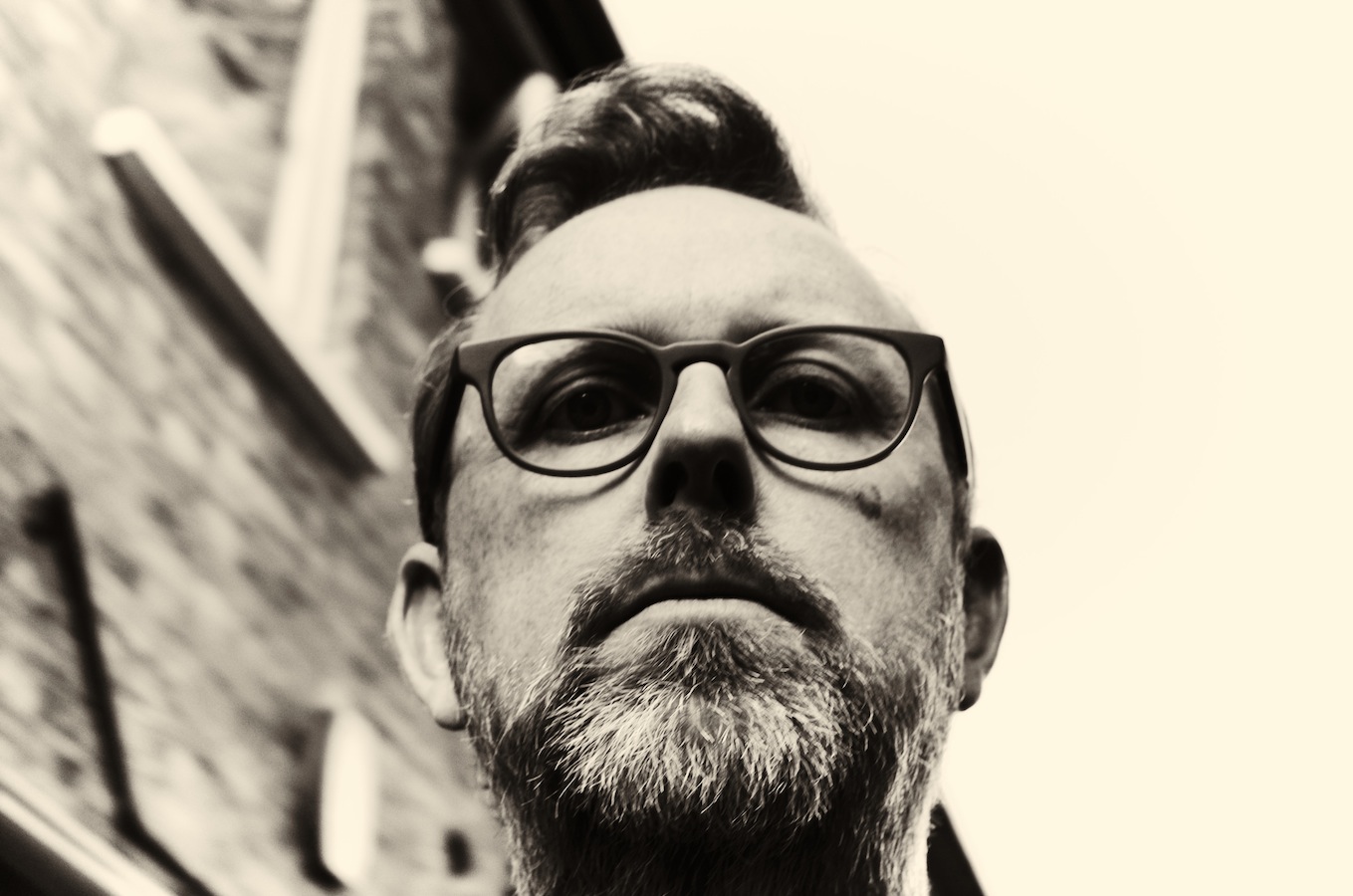 "CLANDESTINE"
The director of The Dead Sea used the score for There Will Be Blood as a reference when I first met with him. Part of my decision to work with the London Contemporary Orchestra is that they have played that score live and are very familiar with it. There is a sort of slow-rowing articulation in that score that I wanted to emulate for this cue. The players knew it instantly, and after some exploring we hit upon this lumbering, sombre motif, which I used in a number of cues.
"UNDERCURRENTS"
This is another example of stumbling upon an interesting texture by slowing down the recording. It gives the low strings a murky oppressiveness; I love the effect it has on the glissando viola part.
"IN THE HANDS OF STRANGERS"
This is my favourite piece on the album. It has an emotive quality to it that I can't put into words. We're going to attempt to perform it at our show next week.
"THE DEAD SEA"
I love the combo of harp tremolo and cello. Another brooding, slow one. It was written as an idea for the film when I'd only read the script. A version of it was used for the credits and trailer for the film.
"MY CHILD'S NAME IS HOPE"
Again, this is adapted from one of the film cues—the final cue when the captives are released to an unknown fate. Are they going to freedom, or destined for another detention centre? Either way, their journey is going to be treacherous. Olu, one of the lead characters, is pregnant and writes 'My Childs Name Is Hope' on her life-jacket as they prepare to board, in case the unthinkable happens. There is darkness ahead, with only a glimmer of hope, compromised by the horrific ordeal they have just been through.
"LIBYA (INSTRUMENTAL)"
I think it's really interesting how this piece takes on a completely different character with the voice loop taken out. They string players played this so beautifully.
FURTHER LISTENING