Photography SILVIA DRAZ
Having recently launched his own B4 Music label with a cutting-edge Lewis James collab (Teleporter), Yip Wong continues to elude any easy been-there-done-that descriptions with his Deft project. To help put the London producer's ever-evolving past, present, and future in perspective, we asked Wong to send over an exclusive Needle Exchange set, which he describes in detail below, from Jimmy Edgar to Backroad Gee….
DUTAUREAU – ETERNISE
This is an alias of SHALT I believe (who I recently discovered). The whole release is really beautiful: ambient, drone, granular, cinematic soundscapes. Wasn't there some threads on IDM and ambient music recently?
BROCKHAMPTON (FEAT. DANNY BROWN) – BUZZ CUT
Dream team Brockers and Danny Brown. I can't wait for the new album. This is so hard; the delays/repeats in the chorus really do it for me.
IMPEY – PEPPERED
Everything Impey touches is gold. No one does hard techno-Timbo (Timbaland) better.
LURKA – CLEAN
Really love Lurka's stuff down in these tempos that he's been making over the last few years. Check "Stay Let's Together."
IVY LAB – PARADISE PISTOL
Fucking mad track. It's all about that drum roll intro — you know what's coming….
SOPHIE – PONYBOY
RIP to one of the greatest of our generation, a true talent.
DEFT – PERDRO
Something I recently picked back up in the studio, had a phase last year of working in the slower tempos and it was one of those revelation moments of 'ah yeah, this is what's it like to have fun making music! again!
DÆMON, MODULAW, XZAVIER STONE – BIG BUSINESS
Brodiniski is churning out the hitters at the moment, and the team of him and Modulaw on a lot of these beats is very, very right.
JIMMY EDGAR – ZIGZAG
Jimmy's had a great few years. This track is my favorite from the new album — the best mix of his melodic, otherworldly sound design and smasher drums / 808s.
HILDEGARD – JOUR 2
New project from Ouri (one of my favorites) and Helena Deland, who I hadn't heard of before this. Very captivating and inward-thinking music. Very feels, and the video has some incredible shots in it too.
MODULAW & XZAVIER STONE – ZERO
Zurich's finest! This is what the Neptunes / Timbo would sound like if they didn't make the big time and were making music now.
SHALT – SHUDDER
This is fucking sick track, the drum patterns, sound design, the insistency and drive. I've had it on repeat
NOSAJ THING – PRESSURE POINTS
The boy is back. (Although this came out last year.) The emotional melodies and persistent drums make this track so hypnotic.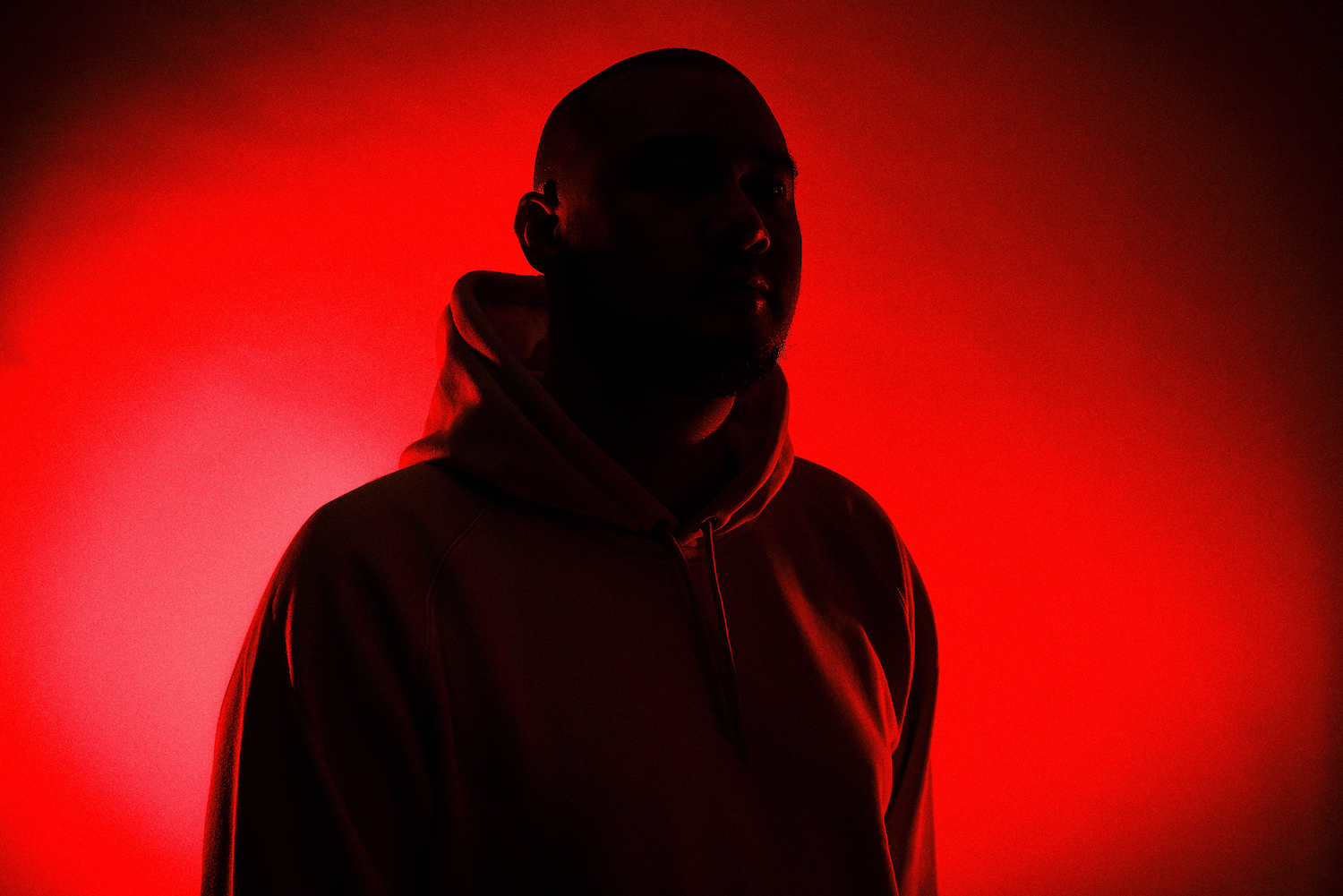 DEFT & LEWIS JAMES – TELEPORTER
The latest release with my good friend Lewis James. We were both very pleased with how this turned out. I very vividly remember going nuts when we first made that mad little loop of the glass / mallet boings / clangs. And those loud growls Lewis made too — oofft.
DEFT – WET
Another quick something I made recently. Just having fun with making some very direct sounds – no overthinking!
HERRON – NOROVEERNO
That vocal sample is so fucking good. It puts the cherry on top for the mood of the track, and the sound design is fucking insane.
GILA – ENERGY DEMONSTRATION
Fucking killer album from last year. An amazing producer. This and "Death Slump" are the jams.
NOLAY – GRISELDA
So hard, and such a sick video as well. Those costumes are so fucking good.
TRISICLOPLOX – MONOLITH
Urgggh, the drive of this track, urghh!
DRONE – BACK & FORTH
140 BPM at its darkest and finest on 1985 from Drone.
BACKROAD GEE (FEAT. LETHAL & JME) – ENOUGH IS ENOUGH
Track of 2020 for me.
FURTHER LISTENING