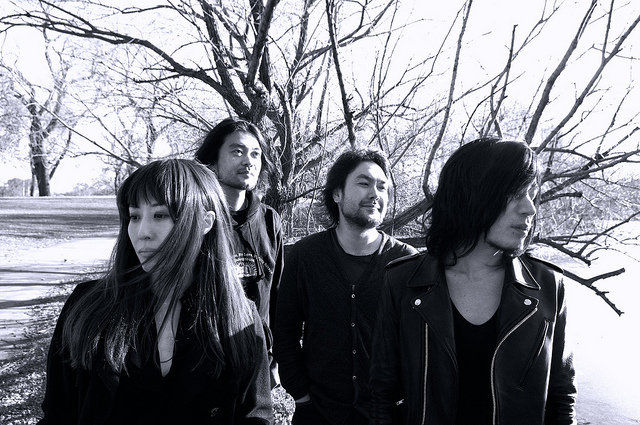 If you've heard one Mono album, you've heard 'em all, right? Well, not exactly. To be honest, Tokyo's take on the almighty Mogwai is one of the only soft/loud, peak/valley projects capable of not only keeping our attention, but making self-titled's toughest staffers bawl their eyes out. Figuratively speaking, of course. You see, it's all about the money shots with Mono, like the point six minutes into "The Flames Beyond the Cold Mountain" where a seemingly normal situation gets all fucked up thanks to the thoroughly-seared riffs of guitarist/de facto band leader Takaakira "Taka" Goto. Something about the blunt force of a moment like that just destroys us every time.
Lucky for us, Mono's fifth official full-length, Hymn to the Immortal Wind, takes the neo-classical/decidedly-cinematic  approach of the quartet's last few records to its next logical extreme, incorporating strings, flutes, keys, a glockenspiel and tympani into the group's usual blend of cock-tease chords and sheer bombast. Curious as to what's kept Mono interested in emotionally-draining instrumental music for the past 10 years, we asked Taka to help us tell all of the band's records apart…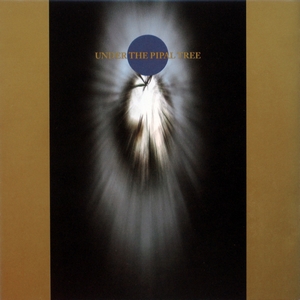 Under the Pipal Tree (Tzadik, 2001)
This was our very first album. We really appreciate John Zorn giving us the chance to introduce our music to the world for the first time. The songs on this album are very young and minimal compared to what we are doing now, but somehow the emotion is still the same. For this album, we knew we wanted to create instrumental soundscapes and noise without losing the melody or emotion. The songs are totally just dream songs that were written and played in a small room. We had never even toured then so this album was like a very small record with a big dream. "The Kidnapper Bell" is one song that we still play now because it is of the particular noisy and minimal style. But to be honest we are already growing tired of that song.
[audio:http://www.self-titledmag.com/wp-content/uploads/audio4/02%20The%20Kidnapper%20Bell.mp3]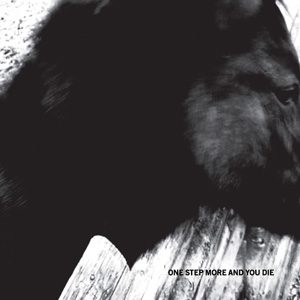 One More Step and You Die (Temporary Residence Limited, 2003)
This album is the darkest album of our releases. We started a very unsuccessful tour in which we didn't have fans so we were getting discouraged quickly. The only way to express our energy was through this album. We were able to release a lot of our disappointment through making these songs. The song "Sabbath," however, remains one of our most positive songs ever.
[audio:http://www.self-titledmag.com/wp-content/uploads/audio4/03%20Sabbath.mp3]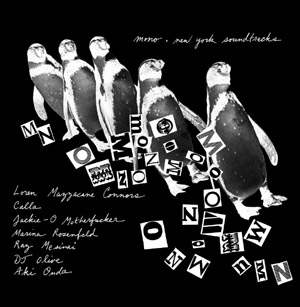 New York Sountracks (TRL, 2004)
This is the remix companion album of One Step More And You Die.  A friend of ours, Aki Onda, introduced us to his friend who lives in NY. We were very interested in expressing the emotion of New Yorkers after 9/11, because we had released One Step More And You Die right around then. It was a very dark time around the world because of terrorism, as everyone started to live in fear of one another. So that inspired us to make this record.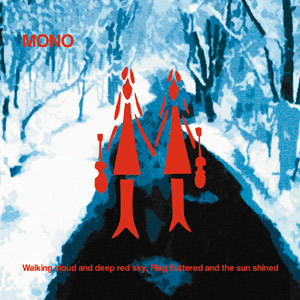 Walking Cloud and Deep Red Sky, Flag Fluttered and the Sun Shined (TRL, 2004)
This album was the first time we tried to explain Japanese culture through a song ("A Thousand Paper Cranes"). After 9/11, we were fortunate enough to meet many friends on tour.  It was the first time we felt comfortable about being Japanese in foreign countries. Normally it is pretty difficult for us to play overseas. (Japan is mostly known for electronics and cars, but never music culture.) Anyway, we wanted to embed a part of our culture into the music, so we included this song that expresses a girl's perspective of the aftermath of an atomic bomb.
For this album, we also finally found our happy family with Jeremy [DeVine] at Temporary Residence Limited. It was a new beginning for us.
[audio:http://www.self-titledmag.com/wp-content/uploads/audio4/8-08%20A%20Thousand%20Paper%20Cranes.mp3]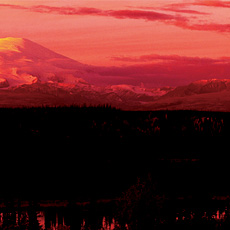 Pelican/Mono split 12″ (TRL/Hydra Head, 2005)
This was something we wanted to do because we are good friends with Pelican. We were very happy to work with them as much as we did–making this split album and touring together was a great experience. The tour lasted one month in North America – a very good tour that brings back happy memories.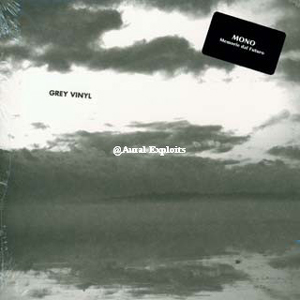 Memorie Dal Futuro 10″ (Vinyl Films, 2006)
Fortunately, we received an offer from Cameron Crowe to make this record. We have always been big fans of his work, so it was totally unexpected when we heard from him. We wrote two songs for his label, Vinyl Films. Memorie Dal Futuro was recorded during the same time as You Are There, so both albums share a very similar atmosphere. We are very honored and proud of this release.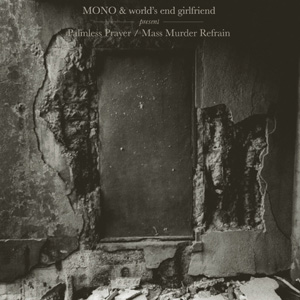 Mono & World's End Girlfriend presents Palmless Prayer/Mass Murder Refrain (TRL, 2006)
Even though we were touring extensively, somehow we had a lot of extra time to write songs during this time. World's End Girlfriend has been a good friend of ours in Japan for a long time.  We had wanted to collaborate for a while and finally had a chance to do it between tours. The entire process was pretty smooth–there was little discussion or planning. Our vision is similar so it was no talking, just playing. Everything worked out very naturally.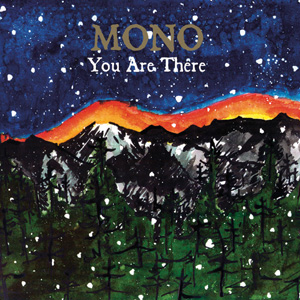 You Are There (TRL, 2006)
Our situation was getting better around this time. For You Are There, we wanted to explain the same emotion as the film Breaking the Waves by Lars Von Trier. We weren't concerned about the album's success as much as we wanted to express this emotion–how one gains the purpose of life through death. The finality of death and the beginnings that follow it became the primary themes. Sonically, we became more of a four-piece and began including more of our classical influence by working with more string instrumentation.
[audio:http://www.self-titledmag.com/wp-content/uploads/audio4/05%20The%20Remains%20Of%20The%20Day.mp3]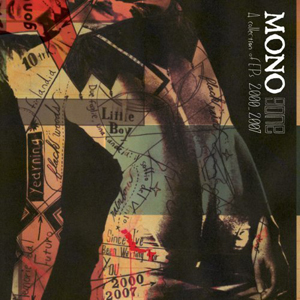 Gone: A Collection of EPs 2000-2007 (TRL, 2007)
In the beginning, we had released only 1000 copies of our first EP, Hey You, on our small label. So Jeremy suggested that we should compile all the singles into one release, including tracks from The Phoenix Tree.
[audio:http://www.self-titledmag.com/wp-content/uploads/audio4/Gone_Mono_7_Gone.mp3]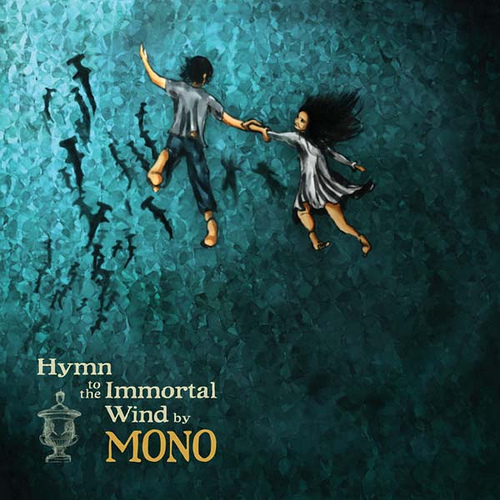 Hymn to the Immortal Wind (TRL, 2009)
To be honest, I was struggling with my songwriting until I collaborated with a writer who shared the same vision as me for this album, and she wrote the short story that became Hymn to the Immortal Wind. The album and story were written based on each other throughout the year, sharing the theme of memory, and how it transcends time. It was written with a more spiritual approach–about the linking of souls.
Wind symbolizes that which we cannot see but we know exists–traces of memory left in the soul. It is like what people can feel but not understand, and do not question until the moment of death. This time we used a 24-piece orchestra including flutes. Some songs have a more complex and cinematic score. We have always been inspired by classical music, so it felt very natural for us to take this step. Considering that we have been a band for 10 years, we can't help but explore and evolve.
I believe and hope that Hymn to the Immortal Wind will be one of our most memorable albums.
[audio:http://www.self-titledmag.com/wp-content/uploads/audio4/05%20Follow%20The%20Map.mp3]