Photo EBRU YILDIZ
Föllakzoid co-founder / filmmaker Domingæ has unveiled the second part of a special audiovisual trilogy she produced around her looming solo LP Æ. Due out digitally through Sacred Bones on September 10th — with a limited vinyl pressing set to drop a month later — the record is rooted in a farmhouse residency Domingæ recently completed in collaboration with Japanese fashion designer Kozaburo.
A heady listen, both musically and conceptually, it's meant to mark the mechanical animal transition of humanity itself, as it begins to embody the avatars it's long embraced. Or as Domingæ puts it, "The notion of individuals as part of a universe that is singular and separate from the whole is obsolete, as is solid matter and so on. We are deconstructed and dissolved into multividuals, parts, and whole of the multiverses that manifest as reality."
Domingæ's role in this reality — "a channel in which the shadows inhabit" — is also examined through her most experimental record yet and traces of her own transition and the move she hopes to make from Mexico to the more inclusive environs of New York City. a reflection of Zan Emerson's GoFundMe effort to help with Domingæ's trans healthcare and a move from Mexico to the more inclusive environs of New York City.
"It is very hard to reach out for help," Domingæ says of her current GoFundMe campaign, "especially when you are in a society that is violent to us on a daily basis in every way they can, and where there are always more people that are going through more heavy struggles as well, but I encountered a point in my life where reaching out for help became the only option to keep going, and it is the scariest thing ever…. With the help of my friends and hopefully all of you, I hope for this vulnerability to become a strength, for me and for all of us that believe we can be what we're meant."
Check out the latest chapter of Domingæ's video series below, along with some more hints of the bigger ideas that lurk beneath every line. New Yorkers should also take note of the rare live set Domingæ will be performing at one of our favorite Brooklyn parties (The Bunker) on September 18th — a bill headlined by the one, the only Rrose….
Archaeans are a group of microorganisms considered to be an ancient form of life that evolved separately from the bacteria and blue-green algae. In the second part of 'Æ', we can see the android is now paired with her other half/drone extension and they are scanning their surroundings sort of in love, searching for the remains of life or death.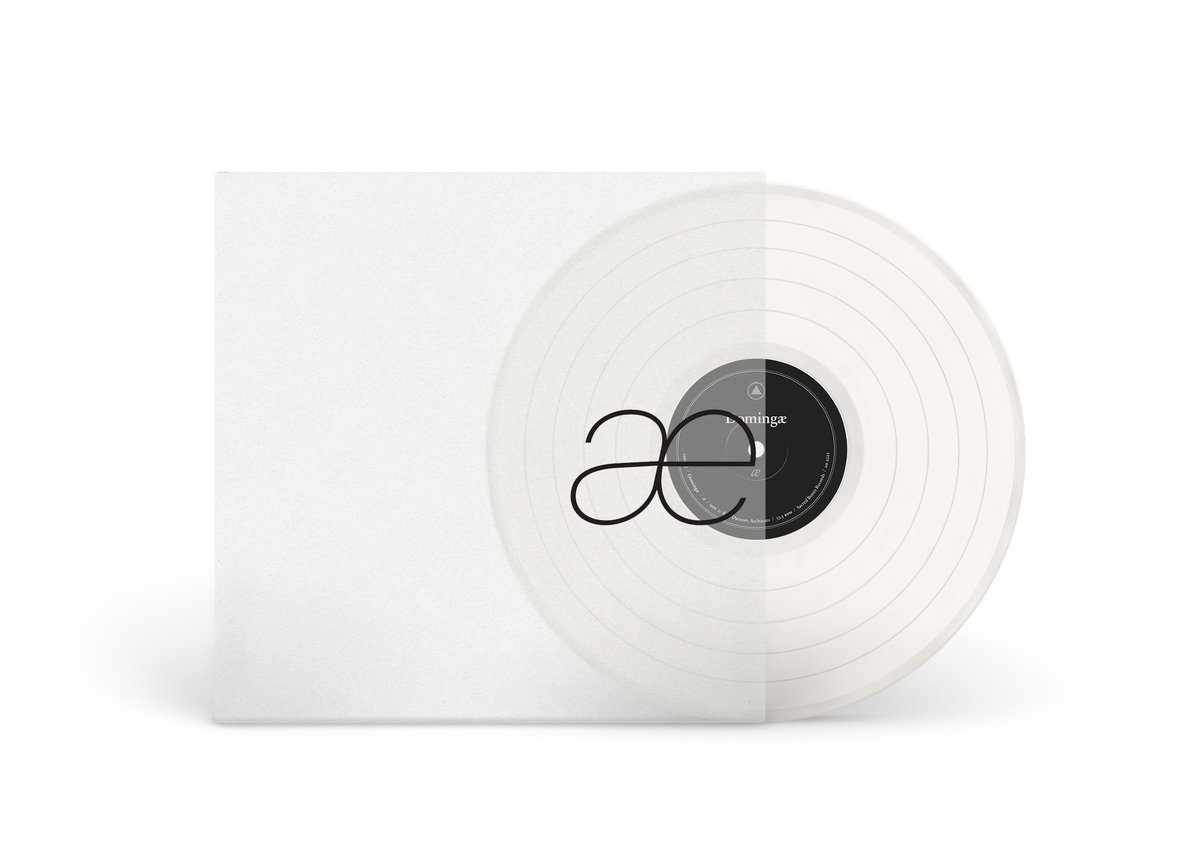 Domingæ
Æ
(Sacred Bones, September 10th)
1. Æva
2. Dæmon
3. Archaeans
4. Ænnihilator
5. Asǽse