Dum Dum Girls' Kristin Welchez has shared the details surrounding her debut album as Kristin Kontrol. Due out May 27th through her longtime label Sub Pop, X-Communicate finds the frontwoman shaking her Dee Dee alias off for her real first name and a looser pop side.
"For me as leader of Dum Dum Girls it felt very stoic and serious," explains Welchez, "and I am serious, but anyone who really knows me knows I'm silly, too; I smile a lot. As the years went on, it was so weird that I kept so much of me out of what I was doing creatively."
Recurring Dum Dum Girls collaborator Richard Gottehrer (Blondie, The Go-Go's) lent his "sonic consultation" skills to the project, with Kurt Feldman (Ice Choir, The Pains of Being Pure at Heart) and Dum Dum Girls guitarist Andrew Miller stepping in on the production side, helping Welchez hone 62 possible songs down to just 10.
"The first music I really identified as my own was very poppy," says Welchez, "from Debbie Gibson and Tiffany to Janet Jackson and Madonna. I didn't want to make a record with typical rock vocals."
Case in point: the album's title track, available below alongside a complete tracklisting and cover art. Expect Kristin Kontrol's first round of proper tour dates soon; in the meantime, she'll be making the DJ rounds at SXSW later this month…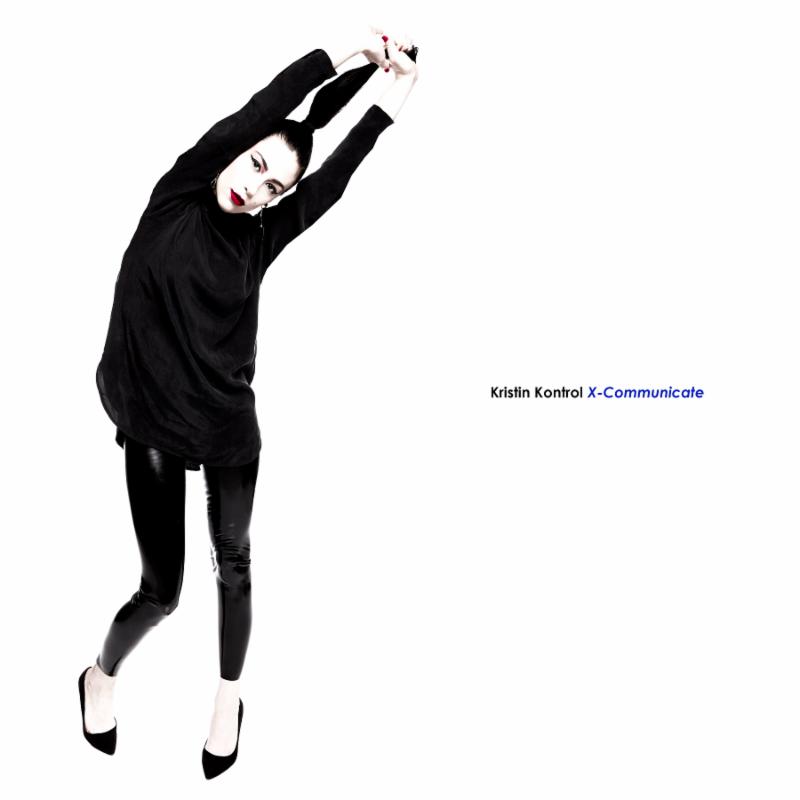 Kristin Kontrol
X-Communicate
(Sub Pop, May 27th)
1. Show Me
2. White Street
3. (Don't) Wannabe
4. X-Communicate
5. Skin Shed
6. Drive the Night
7. What is Love
8. Face 2 Face
9. Going Thru the Motions
10. Smoke Rings