Building on the momentum of last week's Anima Bulldozer 12", E-Saggila has lined up her first Hospital Productions LP. Due out November 20th on red and green splattered vinyl — or black if you're more of a purist — Corporate Cross is a proper front-to-back album that delivers on the promise of previous releases through BANK NYC, Northern Electronics, and the Toronto producer's own Summer Isle imprint. (Sadly, it shuttered after a six-year run.)
It's also more than just another batch of manic electronic music. Using Mary Douglas' disruptive concept of "dirt" as her guide (see: the anthropologist's 1966 book Purity and Danger: An Analysis of Concepts of Pollution and Taboo), Rita Mikhael brings her experimental noise background into the fold without letting it overwhelm anything. While it's harsh and heavy at times, it's also quite balanced and focused on the bigger picture. Some of it could even classify as soothing ambient techno — until the bit-crushed beats kick in, at least.
"This album is a framework of placement and displacement of what I recognize as organic and instinctive," explains Mikhael. "The constructed sounds draw a parallel between primalism and mechanization, where structure and disorder mimic themselves through these titles.
She continues, "A lot of these ideas are based off of the environment I come in contact with and the familiar expression and tone that is set into this album. It's a narration of transparent rhythms and patterns I see as natural, but to the listener is observed as ambiguous. Corporate Cross scans through the themes of novelty in human and animal, endemic and deterioration, and the sub-systems of our concealed environment."
Check out the album's cover art and lead single below, along with a complete stream of Anima Bulldozer….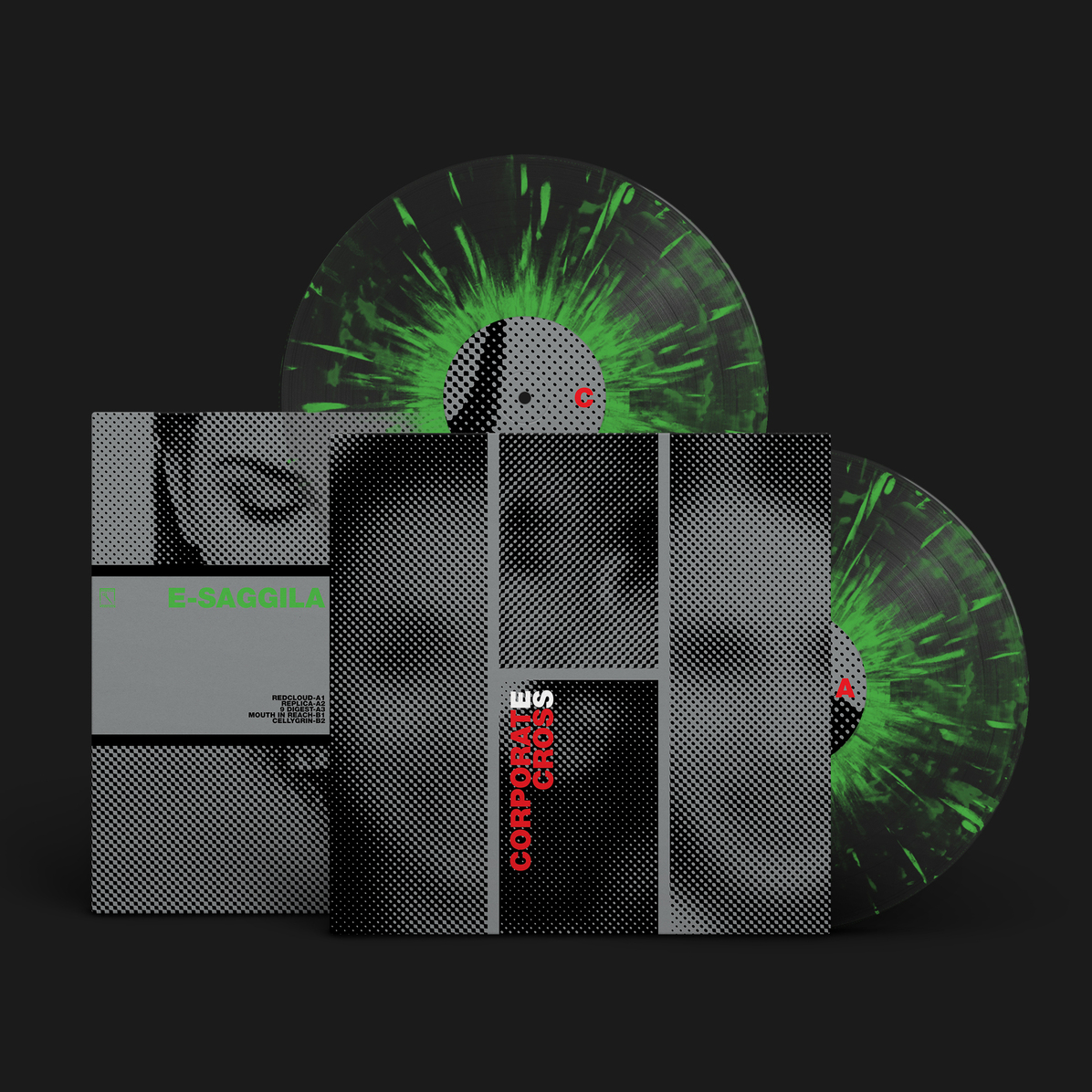 E-Saggila
Corporate Cross
(Hospital Productions, November 20th)
1. Redcloud
2. Replica
3. 9 Digest
4. Mouth In Reach
5. Cellygrin
6. For The Butterfly
7. Slowland
8. Corporate Cross
9. Mantis Print