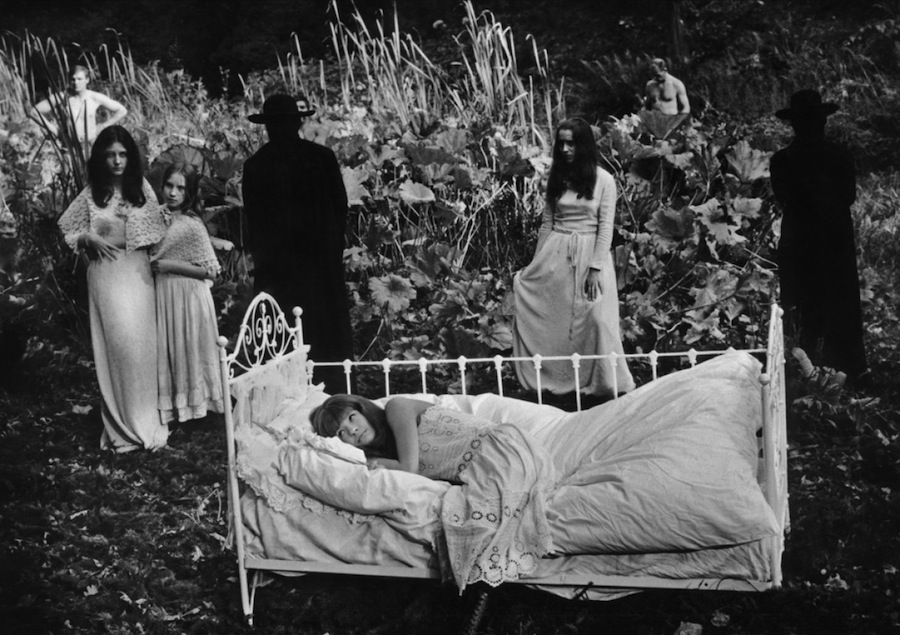 The Film: Valerie and Her Week of Wonders (dir. Jaromil Jireš, 1970)
Our Review: Well this cult classic makes Labyrinth look like a feature length version of Barney and Friends. In what can only be described as one of the creepiest coming-of-age stories ever committed to film, Valerie and Her Week of Wonders unfolds as a series of dream sequences, channeling Czech surrealism, Lewis Carroll, Christian guilt and the original cut of Nosferatu on its way down one very deep rabbit hole.
Jaromil Jireš' woozy camera work keeps the story from veering too far off the rails, however, largely due to a seamless meeting of sound and vision that's as freakish and folky as anything the Laurel Canyon's ever produced. Maybe that's why Broadcast named a song after the movie's main character ("Valerie"), members of Espers have performed as The Valerie Project, and Andy Votel's B-Music imprint happily rescued its surrealist score from the realm of obscurity in 2007.
Watch and listen down below…