Words ELIZA BAGG
The human voice is somehow both the most simple instrument we have and the richest tool available to us. It's my primary instrument as a performer, but recently in my own songwriting I've become interested in it more as a creative tool—the paths it can lead you down if you begin with the voice rather than a guitar or piano. It's special because it is an instrument that we all have and can use with extreme facility and nuance. It's how we communicate everything, so we're all very attuned, more than we realize, to all kinds of implicit subtleties in vocal expression. There's just so much potential when using voice in any form as an instrument, whether it's spoken word, isolated vocal samples, raw melodies, melodies with text, those without text, etc.
This is always at the forefront of my mind when listening to music, but I brought together some music for this playlist that specifically uses the voice in a wide spectrum of expressive ways. There's the evocative associations of repeated text phrases like the samples in Tirzah's "Do You Know," which isn't a far off sound from the stream of consciousness spoken word of Laurie Anderson's "From the Air." There's the wide gulf between the bone dry, uncomfortably present lead vocal of Laurel Halo's "Years" and the ethereal, processed world of Melody's Echo Chamber.
I'm also including a few of my favorite examples of vocal ensemble singing because, to me, there is almost nothing more amazing than the way completely different sounding voices naturally blend and come together in acoustic space to create something insanely rich, brimming with natural overtones. It's one of the most emotionally evocative sounds to me, and it's something people have been doing for hundreds of years.
There's a wide range of music here, from the Kyrie of Renaissance composer Guillaume Dufay's "Missa L'homme arme" to a movement from Bach's motet "Jesu, Meine Freude" to David Lang's arresting, meditative minimalist piece "Just (After Song of Songs)." A lot of the tracks also use recombined vocals as a primary instrument, sometimes creating an entirely new instrument out of vocal samples: the background vocoder-like choir of Weyes Blood's "Can't Go Home," the rhythmic breath and pitch melodic riffs in "Tristeza" by Empress Of, the vocal samples fluctuating in and out of the texture in Tim Hecker's "Music of the Air" or Daniel Wohl's "Source." That is different, still, than the voice-as-neutral-instrument used in Philip Glass's "Bed" or the intentionally dehumanized robot voice of Johann Johannson's "Odi et Amo."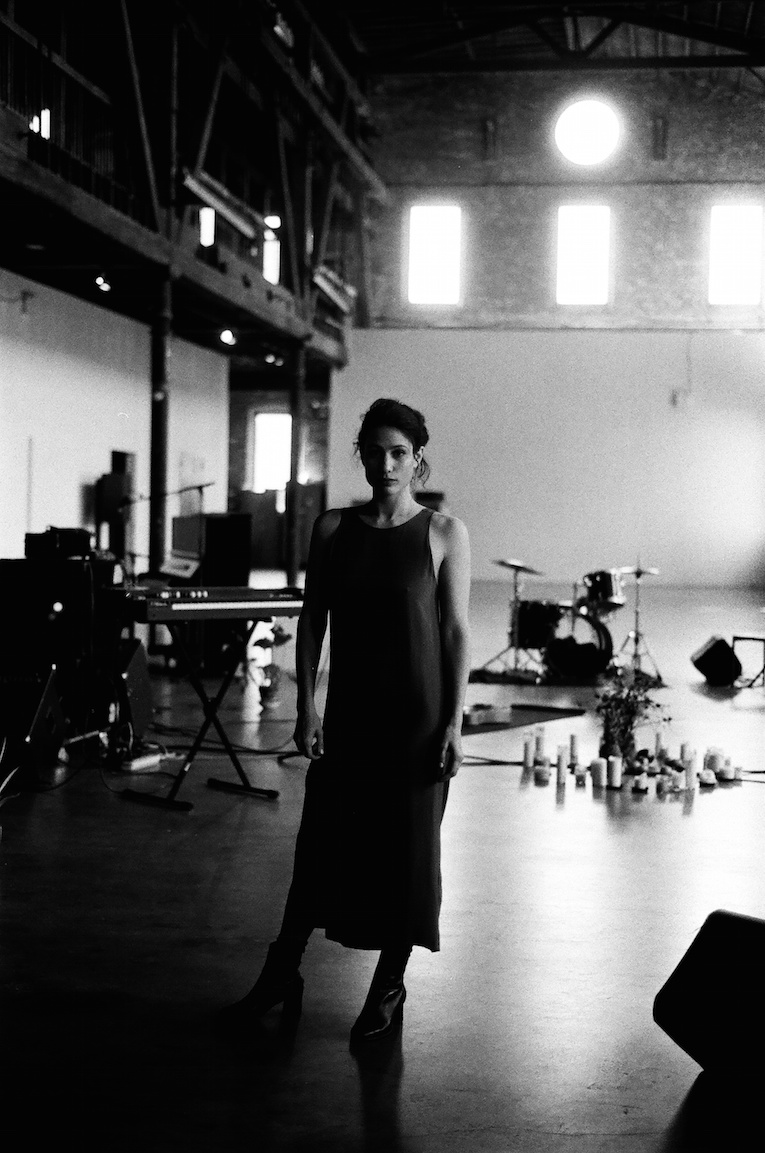 Eliza Bagg's latest album with the experimental pop duo Pavo Pavo ('Mystery Hour') is now available through Bella Union. She also performs in the exceptional vocal ensembles Roomful of Teeth and ModernMedieval. The latter is presenting a century-spanning program of early and new pieces this weekend as part of the Saint Paul Chamber Orchestra's stellar Liquid Music series. Pick up tickets for tonight and tomorrow (featuring Ben Frost, Juliana Barwick, and Angelica Negron!) here and look out for Bagg's first solo album under the art-pop alias Lisel this summer.