Photo VINNIE MASSIMINO
One thing we can't seem to wrap our collective heads around these days is how we all ended up walking on eggshells around one another—closing all lines of communication to keep everyone comfortable, no matter what. Between the state of the union and the toxicity of our cities, shouldn't we all be a little more worried and revved up?
Ritual Howls gets it. That's why the Detroit trio walks into their fourth album with their guard up and metaphorical weapons drawn, sounding like Bauhaus in a spaghetti western cast in high contrast shades of black and white. Check out the latest single from Rendered Armor below to hear what we mean, along with a little commentary from singer/guitarist Paul Bancell, a couple previously leaked cuts, and some tour dates, including a summer run with The Faint. Oh, and look out for the rest of Ritual Howls' ripping LP on felte this Friday…
This song started as a synth melody. I believe Ben's bass accidentally ended up holding the song together, with his bass line working over multiple riffs. My wife Dana sings backing vocals on the song. It's another post-apocalyptic song—in some ways a call to stop being polite and decent when everything is going to shit around us.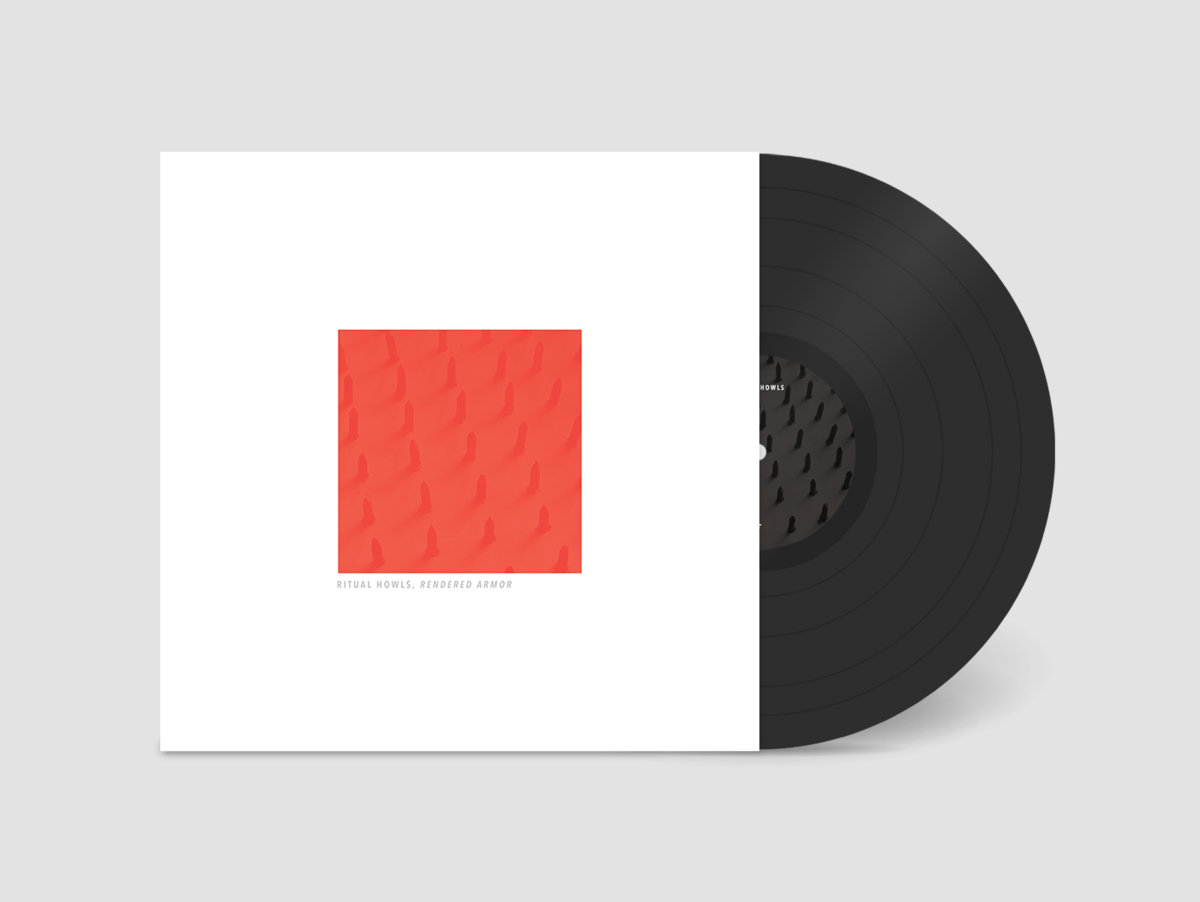 Ritual Howls
Rendered Armor
(felte, March 22nd)
1. Alone Together
2. Mother Of The Dead
3. Love Cuts
4. The Offering
5. Devoured Decency
6. I Can Hear Your Tears
7. Thought Talk
8. All I've Known
Ritual Howls tour dates:
4/13 Los Angeles, CA – Echoplex (Record Release)
7/27 Allston, MA – Brighton Music Hall *
7/29 New York, NY – Bowery Ballroom *
7/30 New York, NY – Bowery Ballroom *
8/2 Philadelphia, PA – Theatre of Living Arts *
8/3 Washington, DC – 9:30 Club *
8/4 Columbus, OH – Newport Music Hall *
8/5 Pittsburgh, PA – Get Hip Records
8/6 Cleveland, OH – Grog Shop *
8/7 Detroit, MI – El Club *
8/9 Chicago, IL – House of Blues *
8/10 Milwaukee, WI – The Rave II (Downstairs) *
8/12 Minneapolis, MN – Fine Line Music Cafe *
8/13 Kansas City, KS – Madrid Theatre *
8/15 Dallas, TX – Gas Monkey Live *
8/16 Austin, TX – Scoot Inn *
10/4 Tampa Bay, FL – Absolution Festival

* with The Faint, Closeness