Michael Rother hasn't released a new solo record in 15 years, and frankly, he doesn't have to. Not when a quick scan of the guitarist/keyboardist's back catalogue reads like a lengthy checklist of revelatory Krautrock, including countless head-on collisions with Can drummer Jaki Liebezeit and super producer Conny Plank; a crucial run of post-Kraftwerk records with Klaus Dinger in Neu!; and a handful of heady albums with Harmonia. Line all those influential LPs up alongside one another, and it's no wonder why Rother has mostly stuck to career-spanning live shows over the past decade.
"Recording is thrilling, but it's also a lonely experience," explains Rother. "You circle around your ideas for weeks and months, fine-tuning the material until the brain starts to melt. It was wonderful to have the opportunity to spend endless time in the studio but the downside of this process is that it totally exhausts me, and the feedback from the audience always took months to reach me. Playing live, on the other hand, is a very direct experience that you share with other people. The joy is in the air."
Much of that energy makes its way into the new Solo box set on Groenland, which pairs Rother's pivotal records from the '70s and '80s with recent soundtrack work and a bonus EP of personalized remixes and previously unreleased live performances.
"I don't look into the future," explains Rother, "like 'Where can I be in five years? What can I achieve and how do I get there?' This is not how I think—and I haven't changed."
To put all of this in perspective, we asked the Hamburg native—who moved around Germany, England, and Pakistan as a kid—about the songs that shaped his life, from the softer side of Jimi Hendrix to the "pure joy" of Little Richard….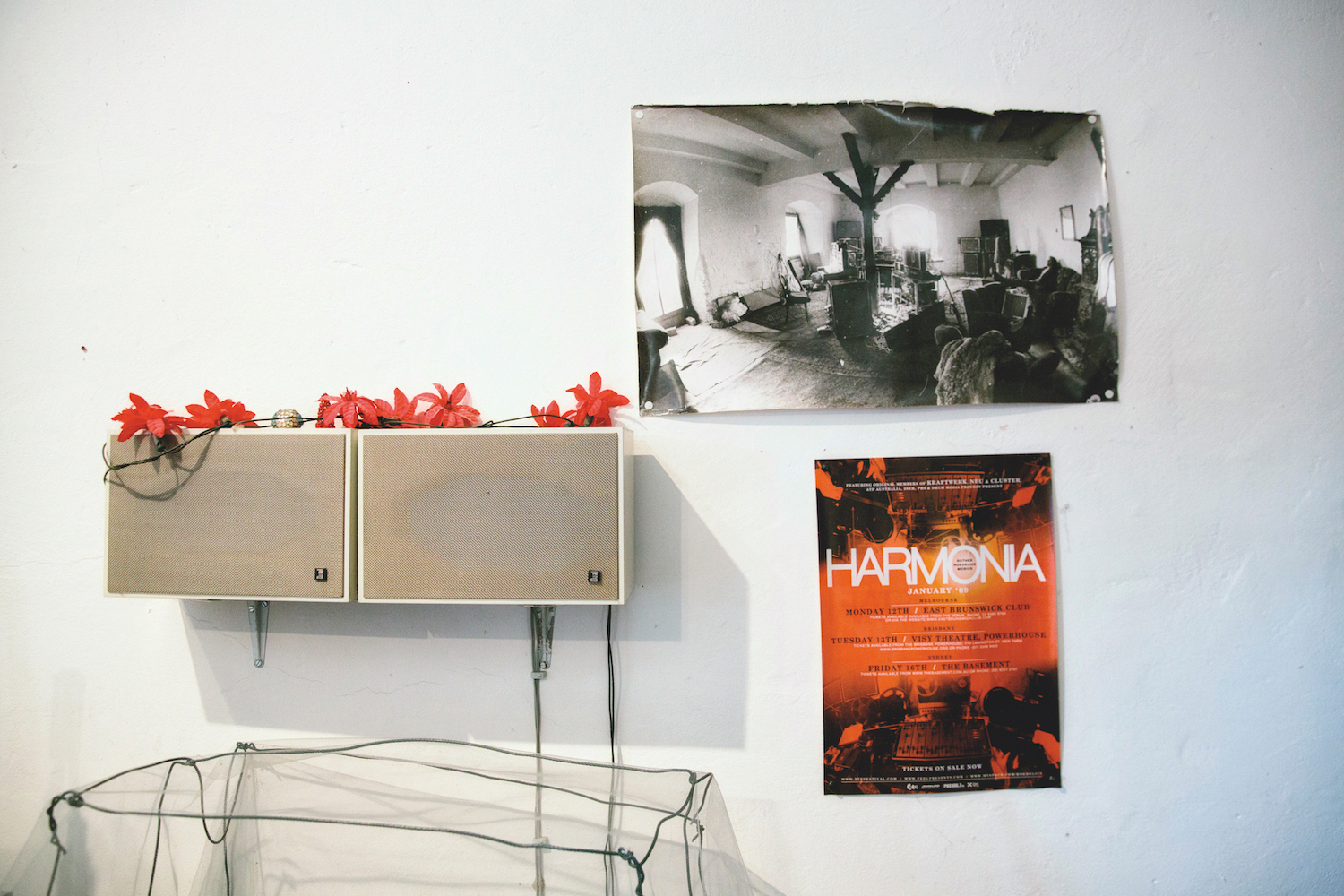 THE RECORD THAT
REMINDS ME OF BEING A KID
Elvis Presley
Jailhouse Rock 7"
(RCA Victor, 1957)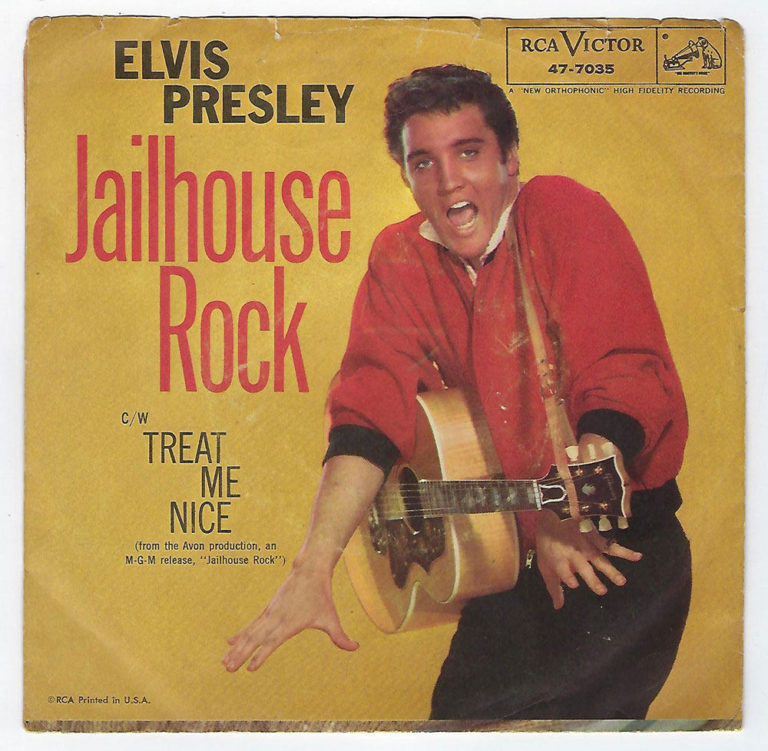 My brother is 10 years older than me, and he had rock 'n' roll parties at home in the second half of the 1950s. This song—especially the beginning—is electrifying and unique.
THE FIRST RECORD I BOUGHT
WITH MY OWN MONEY
The Pretty Things
Get the Picture?
(Fontana, 1965)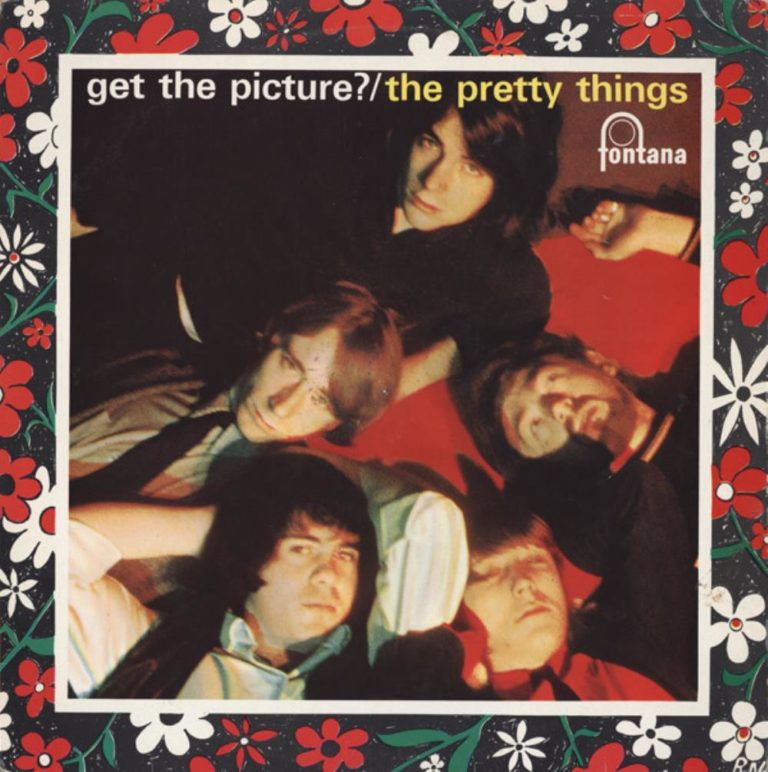 I saw The Pretty Things live in Dublin in 1965 when I visited a friend there. During the concert, the drummer suddenly jumped off the stage and started playing on the dancefloor. It was exciting, and I was very impressed by these truly "bad boys" who made The Rolling Stones look like choir boys.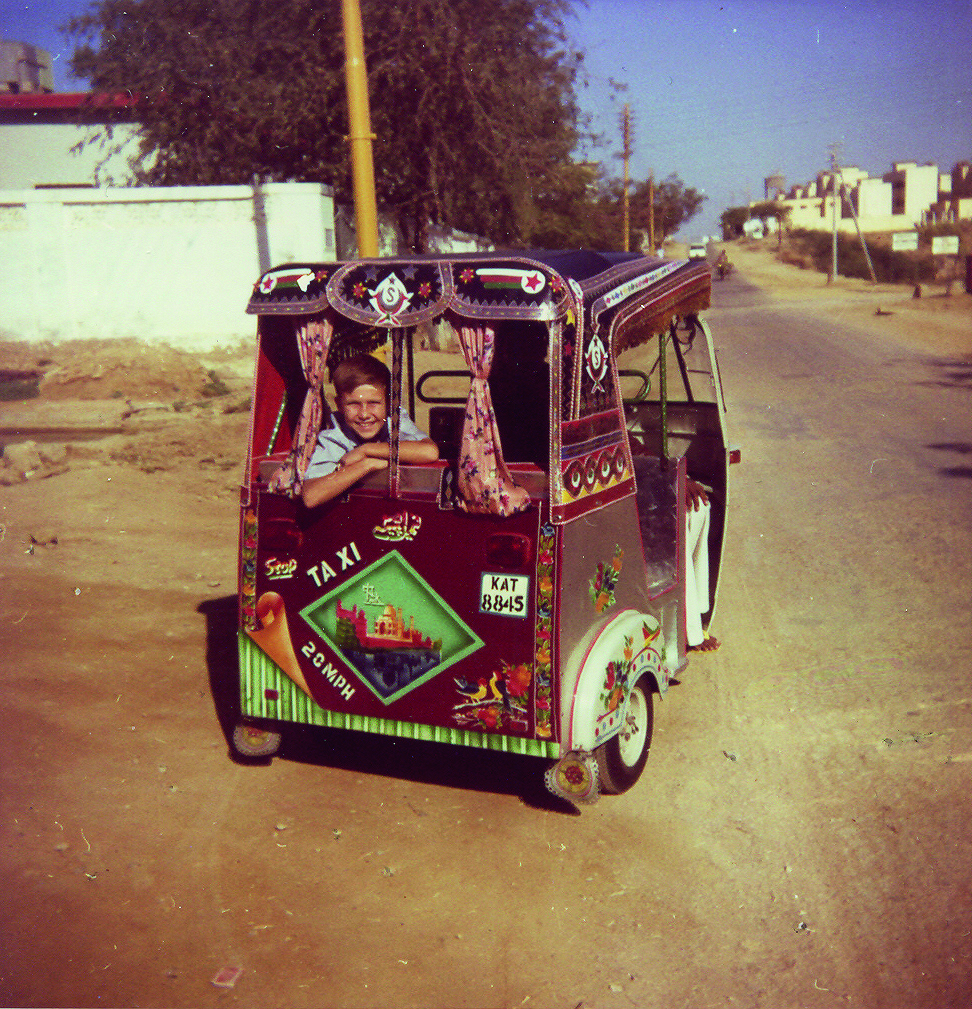 THE RECORD THAT MADE
ME WANT TO PICK UP A GUITAR
Jørgen Ingmann
Apache 7"
(ATCO, 1961)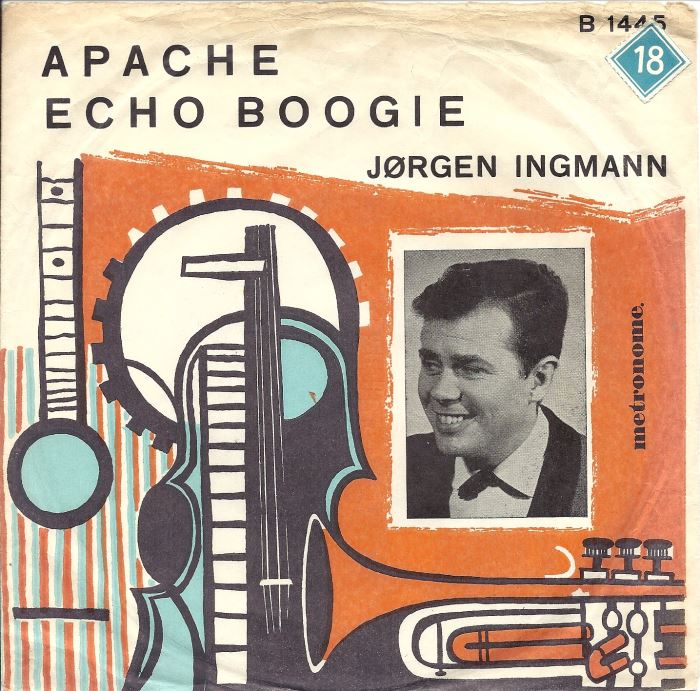 My brother brought this single to Karachi when he visited me and my parents in 1960. The wonderful sound of the electric guitar immediately fascinated me, and it still resonates deeply.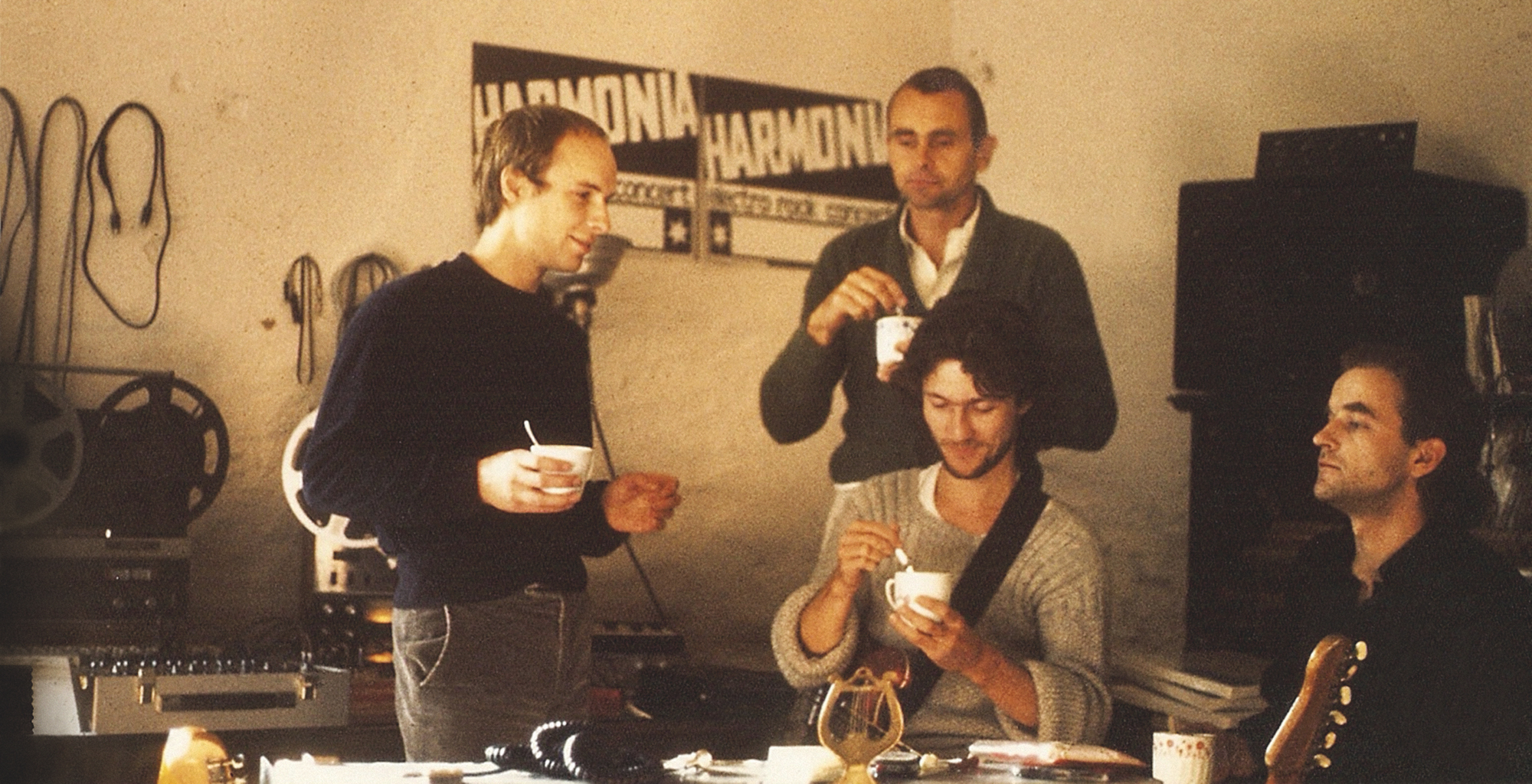 THE RECORD EVERYONE IN
HARMONIA COULD AGREE ON
Brian Eno
Another Green World
(Island, 1975)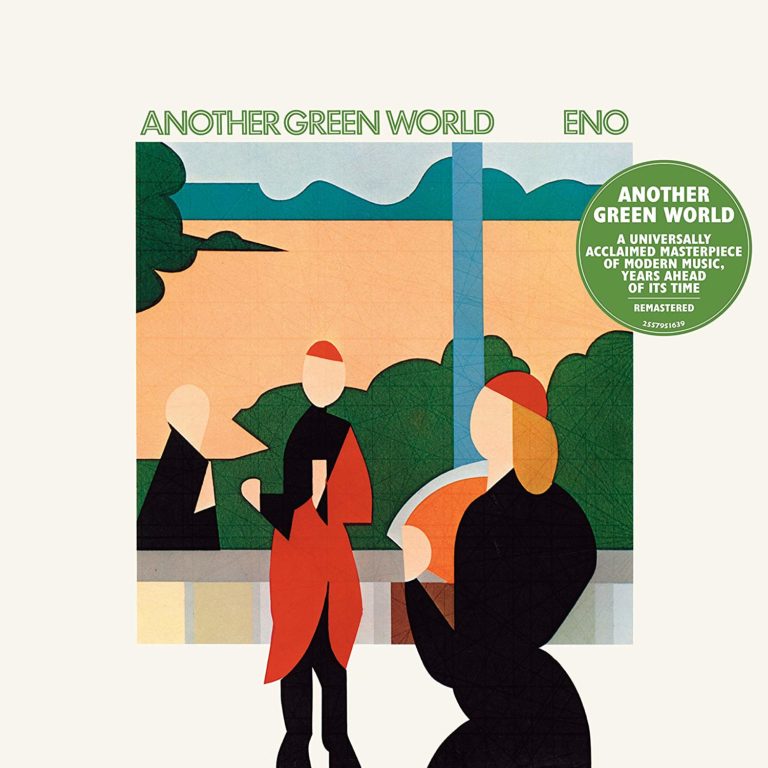 We got to know Brian Eno in 1974 when he came to a Harmonia concert in Hamburg. All dressed in black, he was a quiet and modest person, not the flamboyant figure we knew from the Roxy Music cover. We liked Brian and invited him to visit us (which happened two years later). His music was played a lot in Forst.
THE RECORD THAT BRINGS ME
BACK TO MY TIME IN PAKISTAN
Nazakat & Salamat Ali Khan
Raga Darbari Kanarra
(World Network, 1993)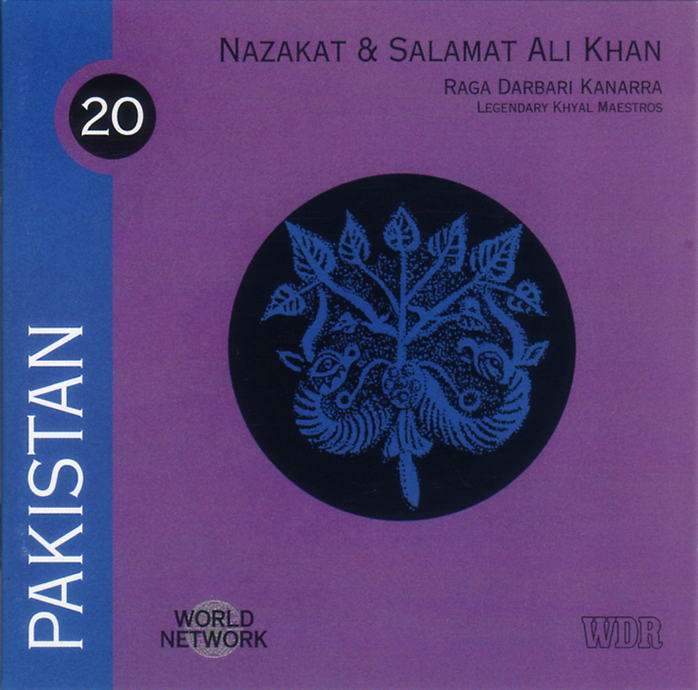 Although I didn't hear the Ali brothers when I lived in Pakistan between 1960 and 1963, this kind of hypnotic and endless music was in the air there everywhere. I had no idea of the scales and rhythms, but the mystery of this music appealed to me strongy on an emotional level.
THE SONG THAT KEPT ME GOING
WHEN NOTHING ELSE COULD
Little Richard
"Whole Lotta Shakin' Goin' On"
(Live at the BBC, 1963)
There's simply no other singer who can develop that level of energy—the unstoppable power and pure joy it conveys. I get goosebumps, and I totally understand why the crowd was on their feet and going crazy after three seconds.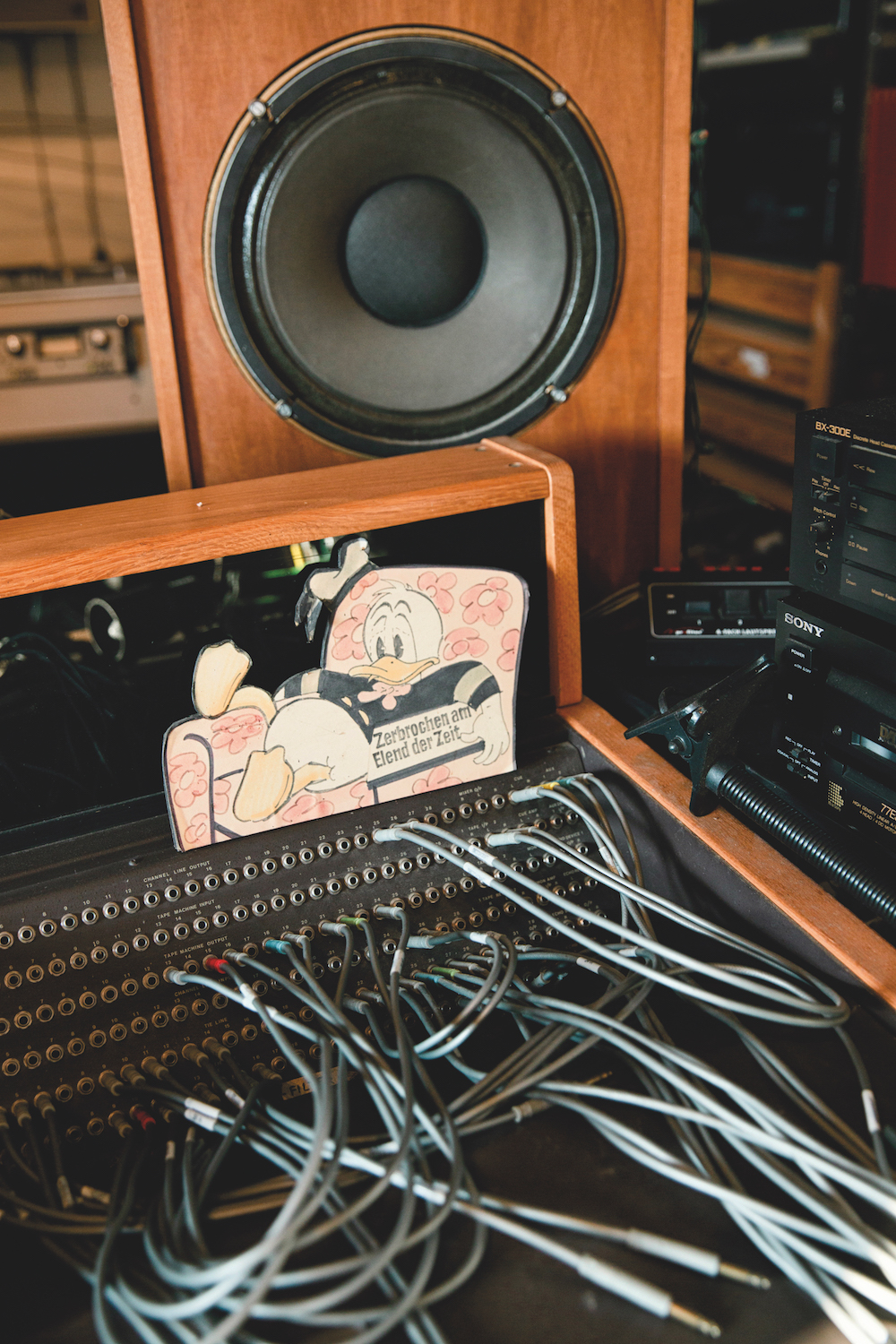 THE RECORD THAT BLEW MY
BRAIN ACROSS THE FLOOR
The Jimi Hendrix Experience
Axis: Bold As Love
(Track, 1967)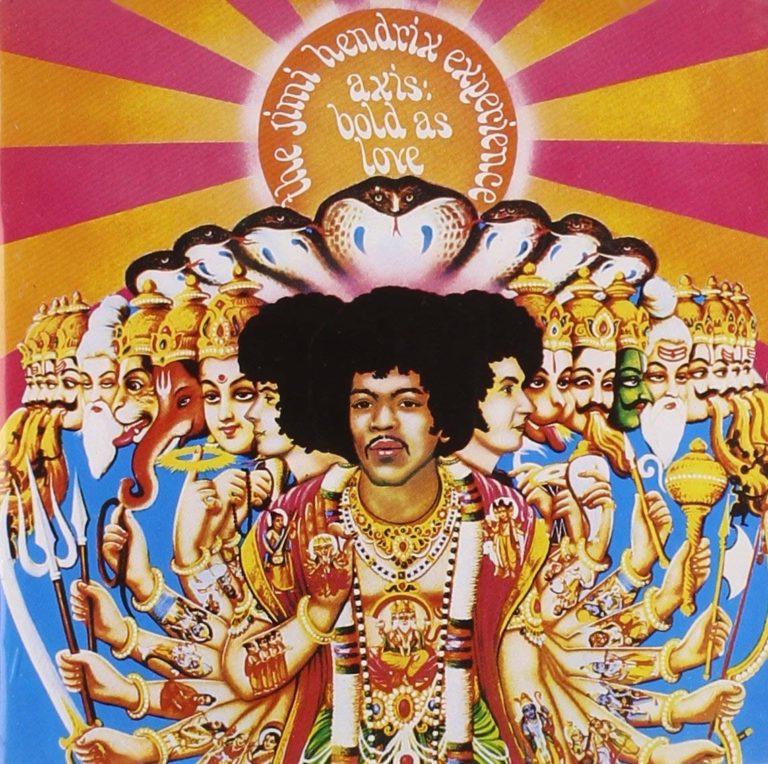 The first Hendrix album already blew my mind, but the second one added even more magic. The whole studio was now an instrument for Jimi Hendrix, and beautiful songs like "Little Wing" or "Castles Made Of Sand" showed Jimi's soft side. I still love those tracks.
THE RECORD I WISH I'D WRITTEN
Alessandro Marcello
"Adagio"
Even though this is not a "record", it is a composition of sheer beauty, showing the emotional depth that is possible in music. The performance of Elise Robineau is pure and without any embellishment, the tone of her violoncello beautiful.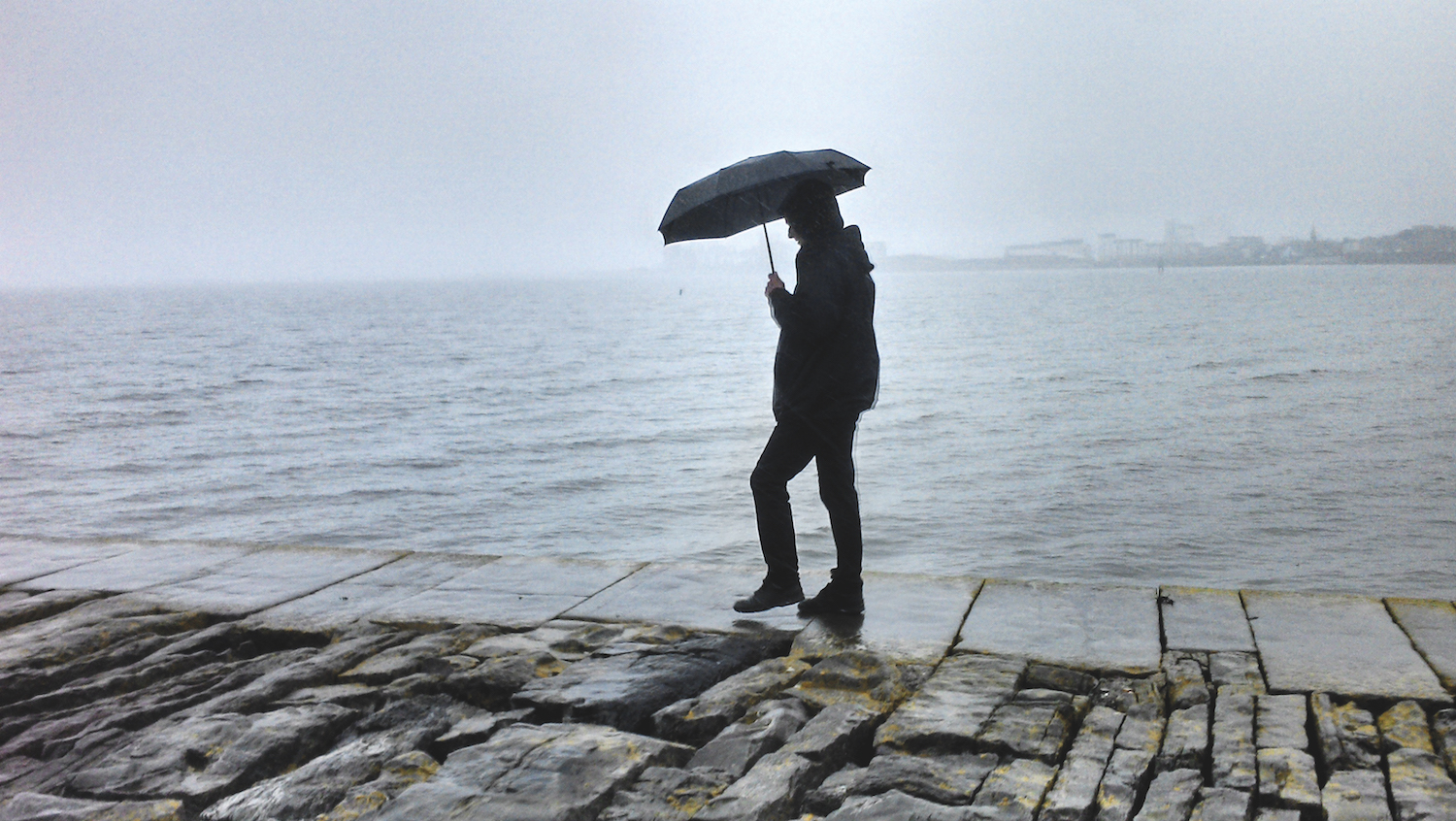 THE RECORD THAT NEARLY DROVE ME TO TEARS
Otis Redding
These Arms of Mine 7"
(Stax / Volt, 1962)
Not "nearly"; when this song comes on unexpectedly, I often found myself fighting tears. These deep and real emotions simply bypass all of one's intellectual filters and go straight to the heart.
THE RECORD I DISCOVERED KINDA LATE
Roxy Music
Roxy Music
(Island / Reprise, 1972)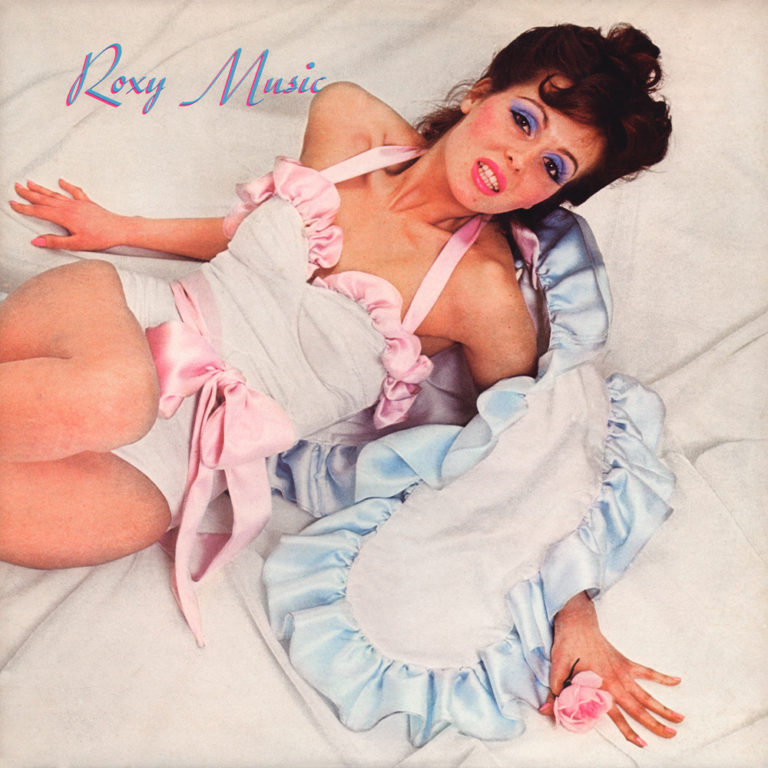 When that album came out, I was in a phase where I stopped listening to music and tried to avoid all influences from other musicians because I needed to find my own musical way. I discovered Roxy Music when I lived with Dieter Moebius and Hans-Joachim Roedelius from 1973 onwards. Dieter Moebius especially loved Roxy Music, and at a certain point it clicked.
FURTHER LISTENING