Former Asthmatic Kitty label manager Michael Kaufmann has announced one of the most ambitious projects yet from his consulting/management company MERU. Available today through a special pop-up site and Bandcamp, Sound Expeditions is a sprawling compilation inspired by, and sourced from, the sorely overlooked city of Indianapolis.
"Like each unique site in Indianapolis, no two compositions are the same," explains Kaufmann, who curated the compilation alongside Stuart Hyatt, Fiona P. McDonald, and Scott Stulen. "The 30 original tracks that make up the soundtrack reflect real experiences of the city that captures both the iconic, as well as the mundane, the remembered, and the forgotten. Visits to the sites are arranged as well as access to people who can give the composers more context on everything from acoustics to the community it resides in."
To give you an idea of what all of that amounts to musically, Olga Bell's "Voluntary Remediation" piece (the site-specific art of which is shown above) channels Indianapolis' Pleasant Run creek via robust field recordings, local newscast loops, liquified synth lines, and data sourced from YouTube and Google Earth searches. Meanwhile, Caroline Shaw's spellbinding "From Rivers" single looks at the transformative power of water itself, a force that's felt through the fluid melodies of vocalist Kristin Newborn, cellist Polina Umansky, and the Indianapolis Children's Choir (as directed by Henry Leck).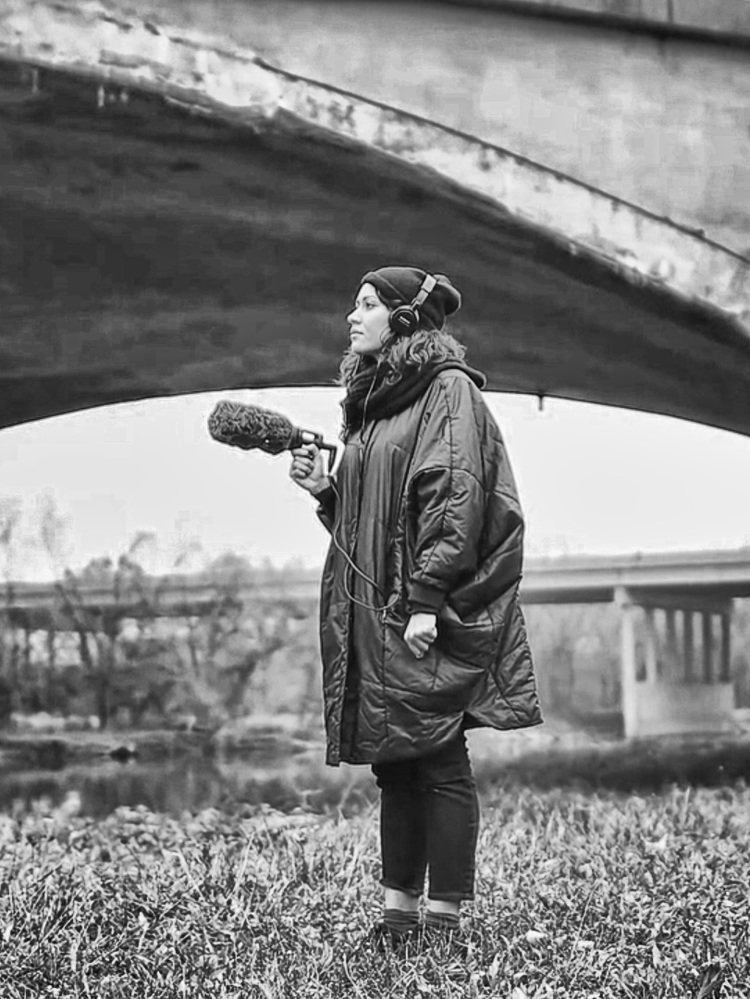 "The Sound Expeditions artists have conceptualized complex social, environmental, imaginative, cultural, and political ideas and spaces into evocative soundscapes and musical scores that range from joyful to melancholic," adds Kaufmann. "The pieces move between tensions from nature to urban infrastructures, from erasures to exposures, from animals and insects to digital sound bites, and from unsolved mysteries to commemorative historical events. Messages from track to track vary from cautionary warnings to hopeful visions for the future, expressed through vibrant lyrics and innovative musical tactics."
Check out an exclusive stream of the ArtMix benefit in full below, and look out for a special Sound Expeditions display at the Indiana State Museum starting on April 16th….