Photo JAMES CROMWELL HOLDEN
When we ask Frank Ene (formerly of Pure Bliss and The Fall of Troy) about the lead single from his long overdue solo debut, the singer/multi-instrumentalist presents it as two sides of the same coin. "It's fun," he says, "and, more importantly, it's without compromise."
"Fun" is not the first word that comes to mind when hearing "Flesh in a Womb." A minor-keyed blend of pure melancholy, it's more like a much-needed pain reliever — driving towards the darkness alongside a steady drum beat, lean piano lines, the clanging guitar chords of longtime friend and bandmate Wymond Miles, and Ene's own morphine drip melodies.
The single's moonlit palette makes perfect sense when you consider the conditions No Longer (Empty Cellar, June 30th) was made under. A painful yet necessary byproduct of socially distanced songwriting before it was state mandated, the record was wrapped during sobering breaks from shifts at a frame shop and walks around the UC Berkeley campus.
"Some songs are affirmations," explains Ene, when asked about his creative process. "The saddest ones I can't remember writing, as if someone entered my mind and body in a really brutal way."
In the following interview, Ene discusses everything from his post-hardcore period to the one HBO show he couldn't help but binge recently….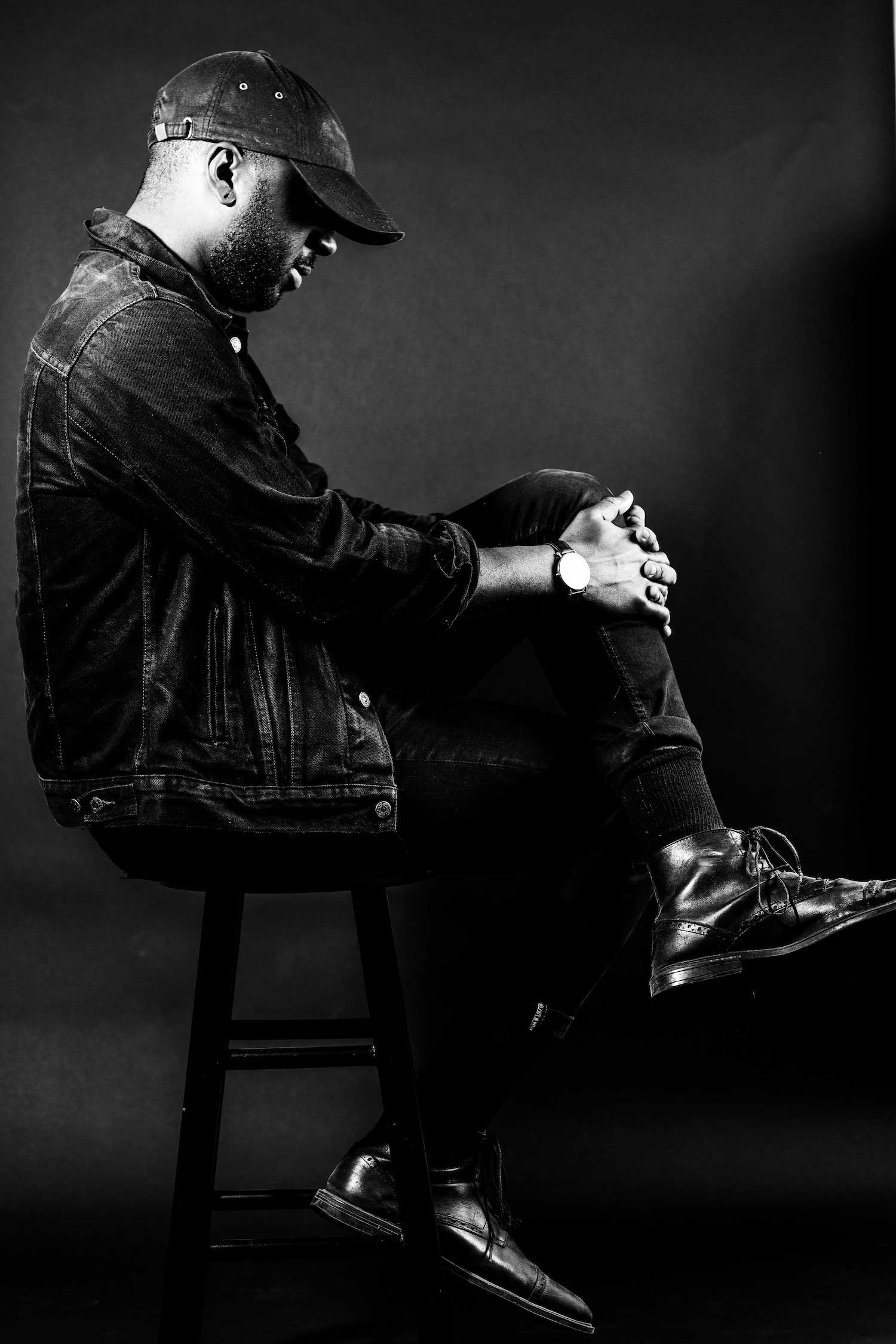 No Longer was written and recorded during a self-imposed period of isolation after Pure Bliss broke up. Do you find that a little surreal given that everyone is quarantined right now?
A little surreal is an understatement. Certain situations have come back full circle. I mean, I can definitely go without being around people; I just don't like the reason I have to go without being around people, you know what I'm saying? I guess I was foolish to get used to having a choice.
Do you have any advice for how people can make the best of this situation and channel their solitude into creative endeavors?wha
Maybe I'm not creative enough, but I don't know if I can make the best out of a pandemic. It's one thing to be overly emotional and lock yourself in your room willingly, but this involuntary shit is too much. I'm not the most positive person in the world so it's hard to see the silver lining in regard to this situation. I'm overwhelmed with doubt and fear. With that said, creative ideas have come during all of this and those ideas usually come about after I've had a healthy amount of scotch and nicotine.
What were some non-musical influences on your record — things like films, books, etc.?
At the time, I was heavily inspired by La Rochefoucauld's Maxims and Reflections, Marquis de Sade's Justine, and Viktor Frankl's Man's Search for Meaning. I also watched the film Kissed and the Tales from the Crypt television series for six months straight and got a number of ideas from those guys.
What were some of the ideas behind your "Flesh in a Womb" video?
I wrote the treatment and my great friend, Ron Harrell, handled the photographic direction. We filmed this delicious piece in a dilapidated and miserable motel off Route 99 in Everett, WA. The video was ultimately inspired by an illicit night I had at a venue called Culture Box in Copenhagen.
What about the track itself? How did Wymond get involved, and did anyone else work on the record?
I've played with Wymond in his solo project and The Fresh & Onlys. Wymond has an incredible ear for tone, so he was indispensable during the recording process. [Extra Classic vocalist] Adrianne deLanda was also kind enough to sing on a track called "I've Studied You."
Aside from Pure Bliss, weren't you in the Fall of Troy briefly? What did you learn from that experience about what you do and don't want to achieve with your own music?
That band was interesting to say the least. It was full tilt rock 'n' roll and I had fun. That experience taught me that it's important to try your best and not take things so seriously.
What are your plans for the rest of the year, especially if touring remains off the table?
I already have one new album mixed and mastered and I'm currently writing another one. Hopefully I'll be able to record it real soon!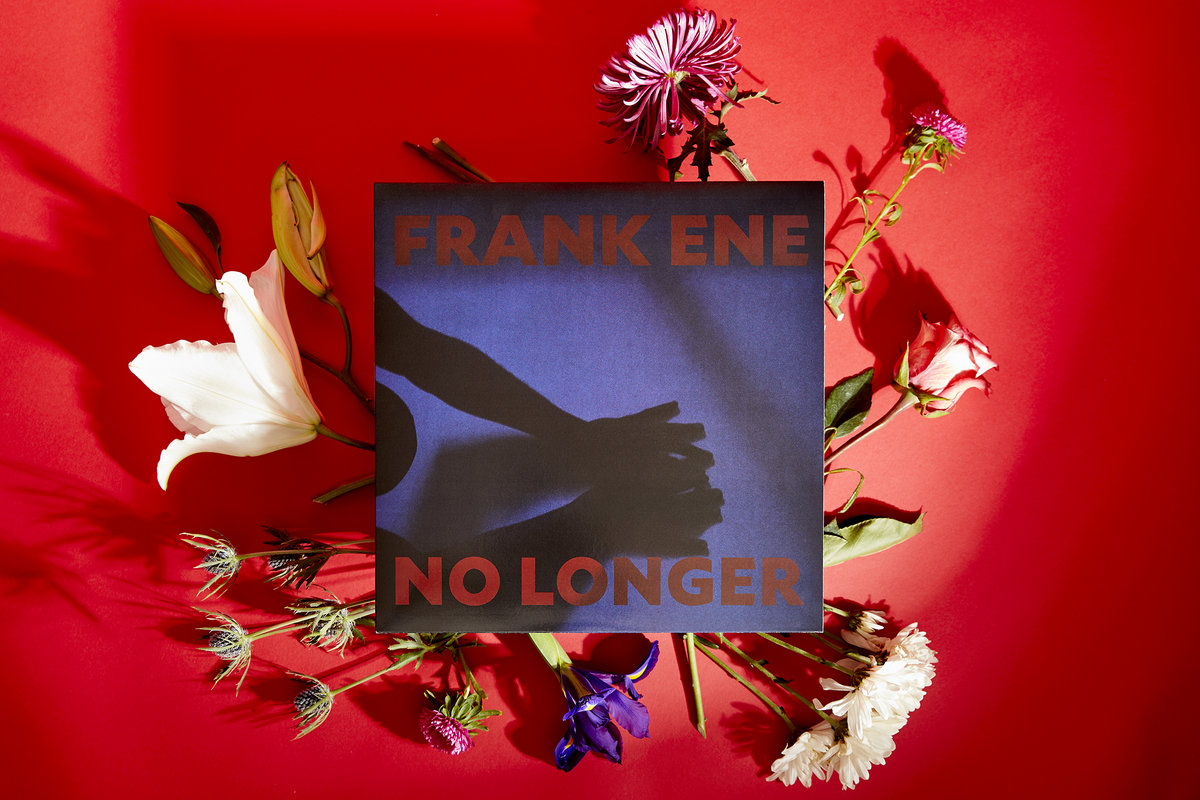 Frank Ene
No Longer
(Empty Cellar, June 30th)
1. No Longer
2. I've Studied You
3. Drown
4. Flesh in a Womb
5. Housing Alcove
6. Ides Underneath