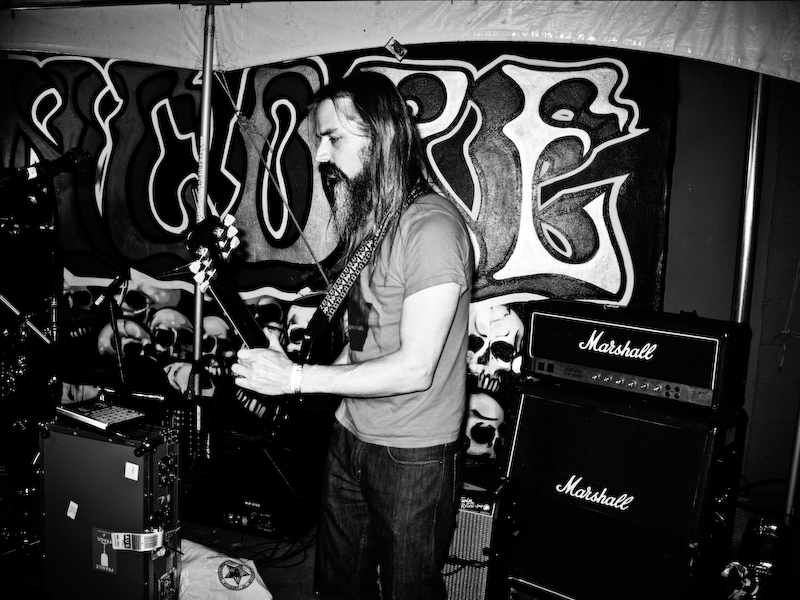 Photos by Aaron Richter
Free Association is a recurring self-titled feature where we go beyond simply streaming a new album (we're looking at you NPR and Spinner!) and ask our favorite artists to share the stories behind their songs. Up this week: the flash-fried psych/Kraut-rock goodness of Moon Duo, who released their first proper LP on Sacred Bones today.
If you dig what you hear, be sure to scoop up the killer series of singles and EPs–some of which are limited and long gone–that predated the slightly poppy turns of Mazes. Frontman/commentary writer Ripley Johnson (he's rounded out by Sanae Yamada's Silver Apples-like synth lines in Moon Duo, and shreds his way through Wooden Shjips when the power of the riff compels him) also dropped a truly trippy Needle Exchange mix for us last year…
Seer
Thematically, this track is sort of our "I Can See For Miles," which didn't occur to me until I sat down to write this. Neither of us has any particular paranormal skill, however. There's also a small reference to Captain Beefheart, who passed away last year.
Mazes
We wrote and recorded the album while preparing to move away from San Francisco and this song is generally about finding one's way through life, making the big decisions, and finding out where they lead. Cycles and circles, and all of that. It's sort of the overall theme of the album, hence its title track status.
Scars
I was raised Catholic, which as far as I can tell is all about using guilt and fear to keep people in line. This song is about rejecting all of that. I believe this is the first song that we had ever used acoustic guitar on. We tried some new instrumentation on the album to get different textures from our previous releases, though it is very electric guitar oriented.
Fallout
This is another one that is loosely about our leaving San Francisco, but more broadly about accepting change with enthusiasm and welcoming the adventure of new experiences. We really layered the guitars on here, trying to get a really thick sound.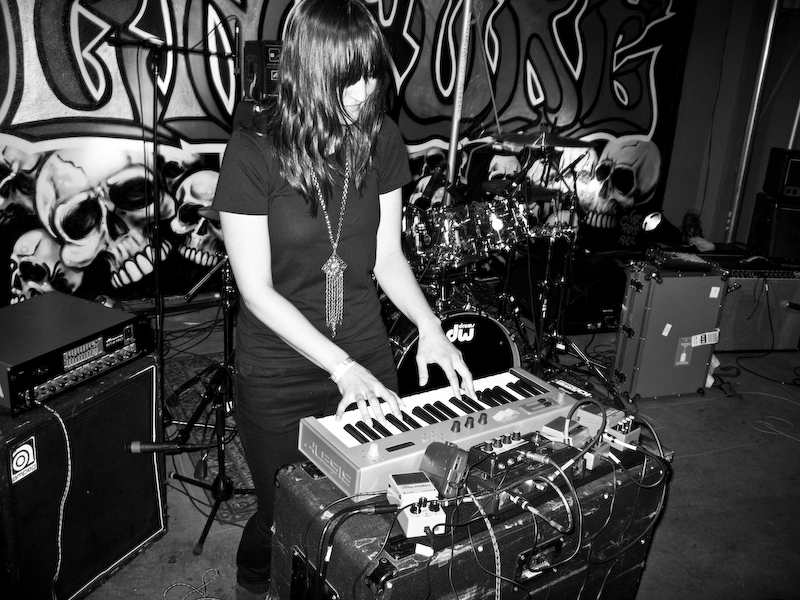 When You Cut
It's hard for me to explain what this song is about. I tend to write lyrics fairly quickly and then edit them down so it all makes some sense, so there are always some subconscious elements at play. There is an Iggy Pop reference in here (references to songs often pop up in my lyrics). It's also our second song to feature acoustic guitar, and is probably as Pop as we've ever been.
Run Around
We released an earlier version of this song with a UK illustration zine called Menagerie and we like it so much we wanted it to be part of a proper album. This version is a little more subdued and features a new third verse. When we recorded it previously it was done so quickly I hadn't time to finish the lyrics properly.
In the Sun
This is another one I can't really explain succinctly. It's definitely a California song. The landscape there has a strong influence on my imagination, and images of the sea, beach, mountains, golden hills, etc., pop up in my writing often. Not to mention the grand ideas of "The West" in general.
Goners
Another song about leaving SF. I have a line in here–"I like to talk a lot, about being gone"–which will make sense to friends of mine. For years I would talk about cool places I'd like to live but never pull the trigger. Part of that is because San Francisco is such a great place that it's hard to leave. And even after having moved it only feels temporary.