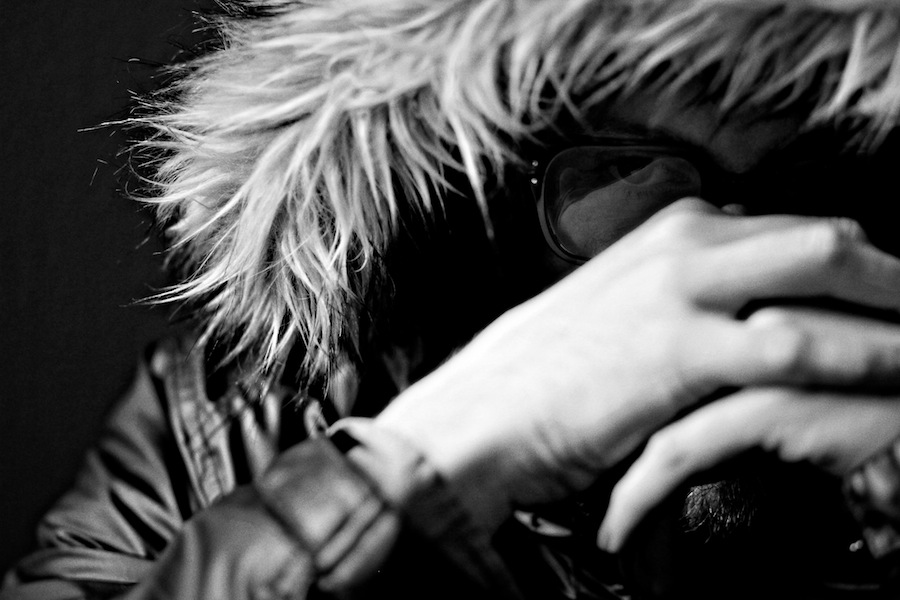 Free Association is a recurring self-titled feature where we go beyond simply streaming a new album (we're looking at you NPR and Spinner!) and ask our favorite artists to share the stories behind their songs.
Up this week: Prefuse 73's new one, a profoundly haunted exploration of the ether within Guillermo Scott Herren's ever-evolving sample banks. Not to mention the raw power of such vocalists as Zola Jesus, Angel Deradoorian, and Trish Keenan. Or as the producer puts it in the following exclusive, "Yes, it requires patience, but everything underneath is mutating and taking shapes of its own."
Listen to The Only She Chapters late at night with the lights off and you're headphones on blast and you'll understand exactly what he means…
The Only Recollection Of Where Life Stopped
This one is just the intro, but its sound is an important part of the constant "threads" throughout the record. Taking fragments from the tail ends of various small sounds and throwing them around violently. The abuse of delays, compression and "process" is abundant. There are fragments of Nika's (Zola Jesus) voice floating all around in here too. I was trying to create an atonal, non melodic entrance but still maintaining a "dynamic" to it. This could serve as a "portal" into the overall sound of this record. The whole point behind such an elongated process was to capture sounds like photos and try to create the majority of the material in a more acoustic sense first. I probably could have done the same thing if I borrowed a "sick synth" from a friend but I guess I wouldn't have achieved the same feeling at all.
The Only Valentine's Day Failure
Tyondai Braxton helped me get this record out of a state of being in a playlist of about 40+ recorded songs. Some things in the album's order changed up a bit due to the amount of time that passed from when we started putting it together until it was fully completed. All of the songs were instrumentals during the time that we were creating an order out of chaos. We agreed that it should drop first and vocals would be interesting if it rode itself out into the 1-minute mark and BAM = "vocals". After all was said and done, I decided to stick to the title's implication and leave it instrumental. I finished it on Valentine's Day, I was single as hell, eating Thai takeout alone, feeling sorry for myself. Essentially, the track title actually reflects the sadness that may have been there one day but I can listen back to it in a positive light. This is what happens when prepared pianos make love to mellotrons…
The Only Contact She's Willing To Give (feat. Faidherbe)
I initially started talking to Clémence Fichard (Faidherbe) pretty randomly over a mutual respect of each other's music. I feel that she's insanely overlooked; most likely because she lives in a semi-remote part of France. I decided to seize the opportunity to get her on this record because she literally makes some of the most beautiful music I've ever heard. Anyway, the song itself was inspired by the feelings I get from Ennio Morricone's more non-traditionally composed themes. The initial recordings were literally comprised of a "contact mic" against an autoharp and a cello with another traditional mic set up across the room. The manipulating continued, random sounds turned into rhythms. Clémence did her harmonies and it ended up sounding not as Morricone-esque as intended at all. The instrumental vs. the vocal version is almost night and day in the way it comes across.
The Only Chamber Resolve
A brief intermission to the next chapters…Once something seems resolved, it's not.
The Only Hand To Hold (feat. Shara Worden)
Shara pretty much killed this one just a few days before she was giving birth to her first child. She sent me a sketch of her idea, and it blew my mind. The next day she sent me all of her parts and explained to me that the narrative was about a life from start to finish. I was super fortunate that I wrote a song that even served as a backbone to such strong writing and emotion. Not to mention that the songs on this album aren't the most conducive for writing a verse/chorus type narrative. The fact that she was willing to share this moment in time with me is incredible.
The Only Thief To Steal Tonality
A semi atonal steer away from the previous song to the next in the form of it's color that it projects in my mind. This seemed like the next logical move.
The Only Trial Of 9000 Suns (feat. Trish Keenan)
This song was built out of the remains of a project between Roberto C. Lange and myself. I put the pieces together to form a path that seemed to make sense. This is the third time that [Broadcast singer] Trish Keenan has shared her voice with me on a Prefuse 73 song. It's beyond words how much she will be missed. The beauty of what she has left behind in any incarnation is something for everyone to cherish and be thankful for.
As of today, I was "tweeted" a review from Clash magazine (via the U.K.) and it reads: "The Keenan collab is a big clue, with the whole album treading a similar path to Broadcast and the Focus Group's astonishing Witch Cults Of the Radio Age." I'm not too sure what that "CLUE" might be OR why this review was "Twitter'd" directly to me? I can only wonder if it's a clue that I listened to this particular record and ripped it off or not? I do agree that I might be a "fascinating yet flawed" human being, though.
The Only Way To Find (feat. Nico Turner)
I mixed a record for Nico's ex-band VoicesVoices and took them on tour with me last year. I loved working with them both and it was great to help them develop their musical ideas. Nico is really open to do all kinds of things in a studio or live setting. She knocked this track out and then went on tour with Vincent Gallo. I like how she's always hitting me up with her ideas. I'm able to keep up with many of her thoughts (via iPhone texts), which is cool. I'm pretty terrible at correspondence, so it's nice to hear what my friends are thinking that live across the country. The last track I mixed for them was for a David Bowie tribute on Manimal Vinyl. It blew my mind how much they (Nico/VoicesVoices) had developed. I'm still bummed they broke up.
The Only Test To Score
An interlude that glues the previous song's structured formation to the next song's "open" formation.
"I made something I can finally sit down and listen back to"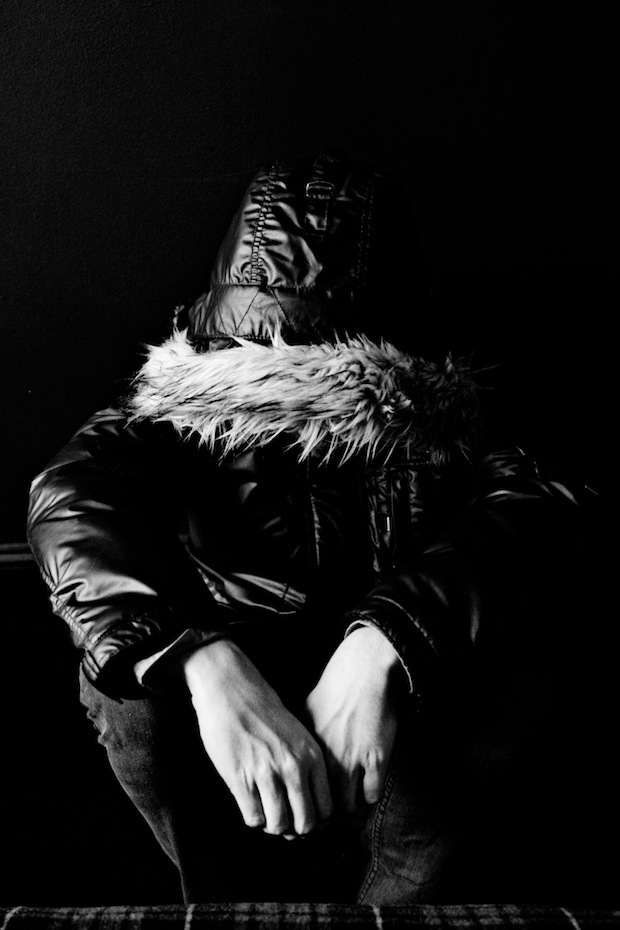 The Only Boogie Down (feat. Niki Randa)
Niki Randa was the first guest that I recorded for this album. She came in and went for something very simple yet effective and ended up beautiful on its own. There wasn't a whole lot of necessary post-production. Her voice and the prepared guitar sounds truly complement each other. She has a huge range and understanding of various styles of music and can adapt with ease. You can find her singing with Blank Blue, on Flying Lotus' Cosmogramma LP, and on the new matthewdavid album.
The Only Direction In Concrete (feat. Zola Jesus)
So Zola Jesus/Nika had a go on probably five songs. On this particular one, I started loading her voice into an entirely new track I was working on, using multiple phrasings and sounds from her. Once my sound and her sounds met, there became a lot of movements going on that felt like an out of control direction. This is something I wanted to embrace rather than turn into some kind of "pop format" or pre-conceived format that I'm used to. For those who aren't familiar with her, I will just say that she is one of the most focused and determined musicians I've ever met. We are recording something of more length over the summer that I'm looking very forward to.
The Only Recollection Of How Things Change
I'm just switching gears into the next chapters of the record…
The Only Guitar To Die Alone (feat. Adron)
Adron put a really beautiful angle on this record. She followed a song I wrote simply on guitar and in return I got back a perfectly executed song. In Portuguese, at that. Translation: "We do not exist except as a continuation of the infinite flow of sensation through the body of time–this is only the first step." Adron is from Atlanta and lived in NYC for awhile, then disappeared to the South again. I'm waiting for her to take over the world.
The Only Serenidad
This is actually a remix of a remix. Originally a collaboration/remix with School of Seven Bells and Epstein, a.k.a. Roberto C. Lange. It was something I remixed while recording this record last summer, in which I executed with the same mindset of the rest of this record. I tweaked a few things, but I figured that it matched up perfectly with the other songs and concepts I had at the time of making this record. Roberto and Asthmatic Kitty were kind enough to let me use and build on this song.
The Only Lillies And Lilacs
This was once a clean composition. It's been crushed through various modulations. Everything is pretty much how you hear it as a precursor to the next [album].
The Only Lillies And Lilacs Pt. 2 (feat. Faidherbe)
This is the remainder from the same track that I also heard Clémence Fichard's voice on before it was finished. As with everyone, I told her to do whatever she felt or heard. She came back with this a day later.
The Only Repeat
I probably worked on this song for the longest amount of time. It comes across as the most repetitive, but it's the length I believe. Yes, it requires patience, but everything underneath is mutating and taking shapes of its own. This is Angel Deradoorian's voice, but she isn't noted at her own discretion. She's laying the on-the-low on the longest track. She was cool enough to contribute and I'm thankful. I'm really connected to this song for some reason. I guess I made something I can finally sit down and listen back to. It allows me to hear all kinds of parts come in and out that I never realized I played or manipulated.
The Only Recycled Intro
"This mirrors the opening track and that you're ending with an exit from where you entered. No grand gesture, just a simple recap and that's that. " – Tyondai Braxton
I have to agree. There is no "grand gesture" to any of this record. I started with an idea and kept riding what I was compelled to create.