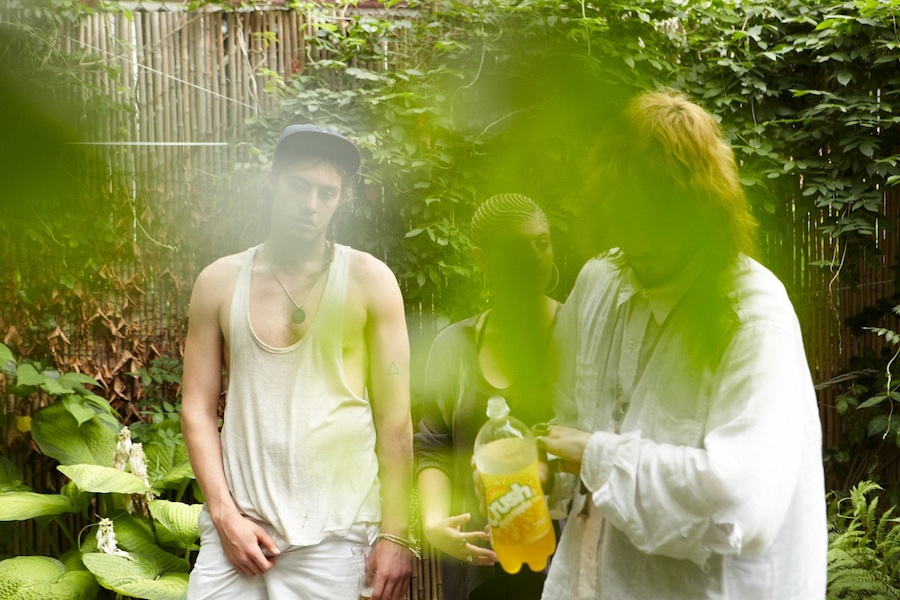 Photo by Alexander Wagner
So we've finished our ninth magazine issue–self-titled's first fully-interactive iPad edition through Zinio, the same digital store Spin, The FADER and Rolling Stone use–and figured we'd celebrate by sharing a stream of Salem's new King Night album. It gets a track-by-track treatment in ST009, including such insights as the following exchange about "Release Da Boar":
John Holland: This song is about how kids think when they are young and about walking on planks near the ocean.
Jack Donoghue: It's like when you hold your breath under water with your eyes open and the silence in the water somehow seems really loud. It also reminds me of an undertow.
Heather Marlatt: I really like this beat. It reminds me of a freight train. Sometimes crashing waves also have that rhythm. I don't know if other people do this, but me and John always talk about the music we hear in our heads. This song reminds me of that. We used to hang out in this junk yard on the grounds of our boarding school and race cars on the airplane field nearby. It feels like that.
For the complete breakdown, check out ST009 after the jump, along with King Night in its entirety…