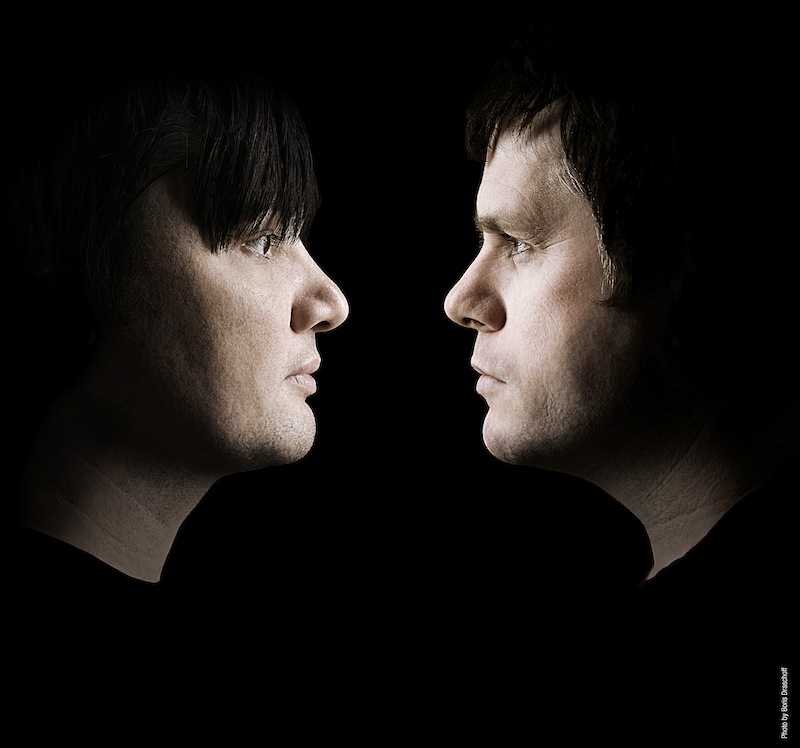 While Conrad Keely and Jason Reece have been …And You Will Know Us By the Trail of Dead's creative core for quite a few records now, we were a little taken aback to see such a bare bones live band–the instrument-swapping duo backed by Midnight Masses' frontman and a drummer who also plays guitar–at their recent Brooklyn show.
That is until we heard The Tao of Dead, the most focused …Trail of Dead full-length in years. Cut in 10 days as a quartet, it's guitar-heavy, slathered in the occasional synth line, and free of the prog trappings that left many longtime fans wanting their Source Tags & Codes over the past few years. (There is one 16-minute track at the end, but it's meant as the second part of a multi-movement opus that actually makes sense.)
In the following exclusive, Reece shares his track-by-track commentary on the entire record…
Introduction: Let's Experiment
This is the "open the gates and head out on to the road" start of the recording.
Pure Radio Cosplay
This is a mission statement…or taking a jab at pop culture…or taking the piss out of our lifestyle…the life of a loser in a band.
Summer Of All Dead Souls
If you fuck with the bull you will get the horns. It's just a fact.
Cover the Days Like A Tidal Wave
Don't take the brown acid.
Fall of the Empire
All great empires reach an end. Just take a look at what's going on.
The Wasteland
A beautiful drive through vast reaches of West Texas.
The Spiral Jetty
A symbolic piece of environmental art out in the boondocks of Utah.
Weight Of The Sun
Deals are struck down in the depths of Hades.
Pure Radio Cosplay (Reprise)
Strike the Empire Back.
Ebb Away
It's all about the Zen approach baby.
The Fairlight Pendant
Damo Suzuki would smile and grant us many wishes.
Tao of The Dead Part II: Strange News From Another Planet
"Know Your Honor": It's value will take you far in life.
"Rule By Being Just": Stay wise.
"The Ship Impossible": Life is but a dream.
"Strange Epiphany": Take away the negative. Fill up your cup with the positive.
"Racing and Hunting": Never surrender–just like Corey Hart said in the '80s.